*Affiliate link provided for your convenience. For more info, see my full disclosure here.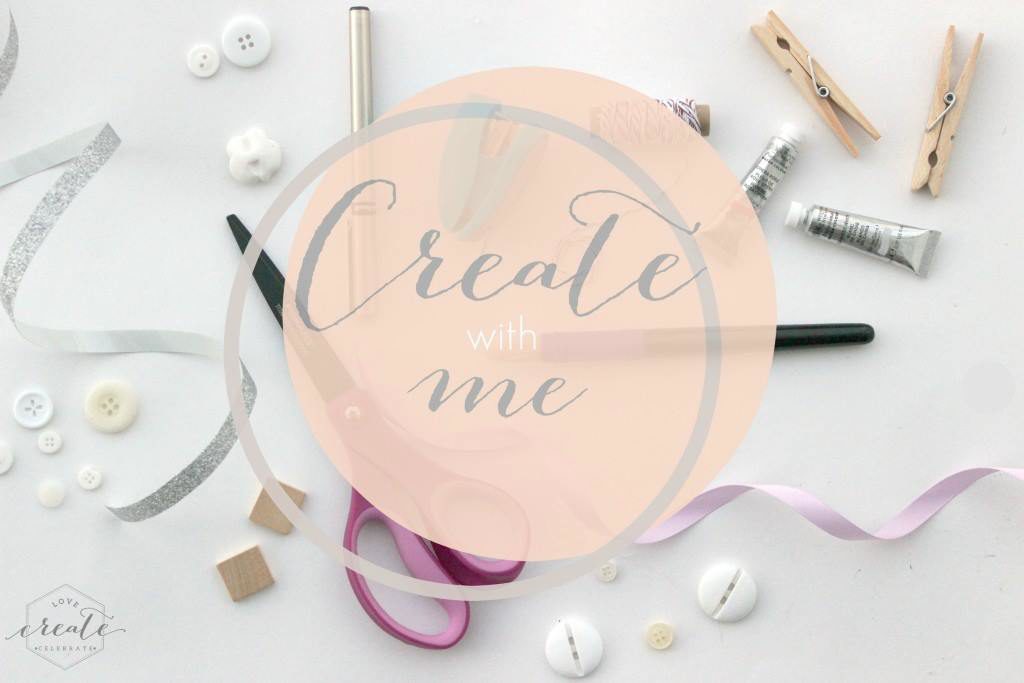 It's time for another Create with Me Challenge! Last month, you voted for us to make a project using pinecones. As soon as I saw that pinecones won, I knew exactly what I wanted to make! A year or two ago, my bestie Amy sent me a picture of a snow tipped pinecone wreath that she loved and wanted to make. This challenge was the perfect opportunity to break out the glue guns and craft together! Here's what we came up with!
To make the wreath, we purchased variety bags of plain pinecones at Michael's. We went through the pinecones and laid the medium and small ones out in the same direction. Then, we sprayed them from the bottom toward the top with *Santa Snow. Side note–we only paid $2.50 for the snow on sale at Hobby Lobby, so please go purchase it in person. I just included the link so you could see what it looked like. 😉 After our snow was dry, we flipped them and repeated spraying on the other side.
Once all of our pinecones were dry, we simply hot glued them onto our wreath forms! We ended up using about 3 bags of pinecones for two wreaths. Not bad!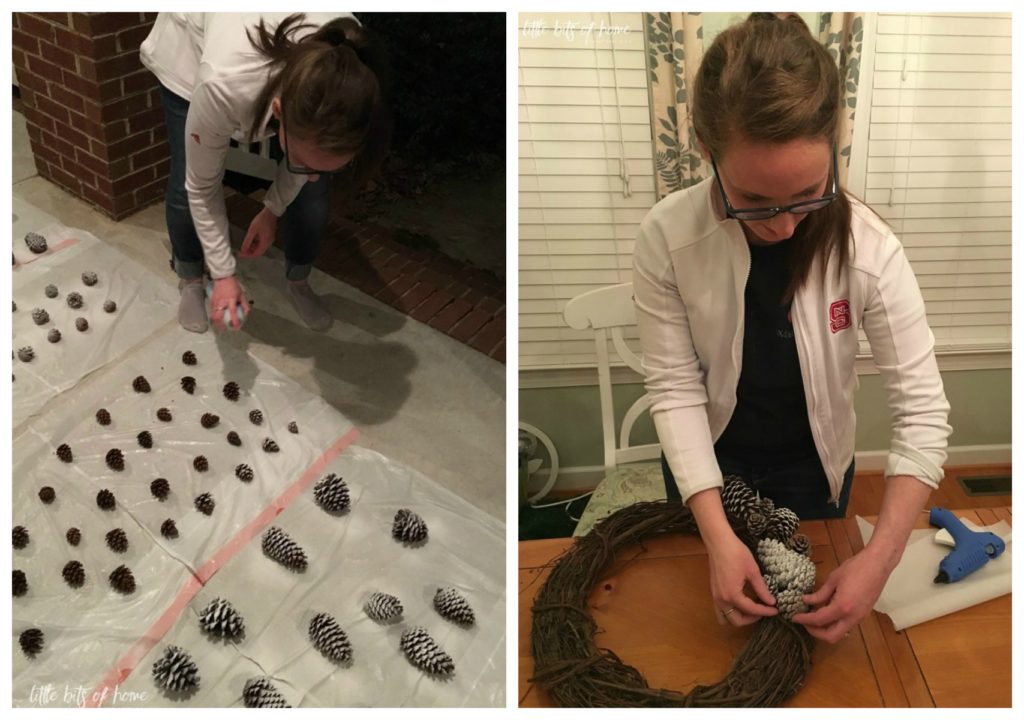 I finished my wreath off with a bright blue bow. Don't ask me how I tied that bow. Let's just say, there's lots of floral wire and hot glue. 😉 Bows aren't my specialty. Ha!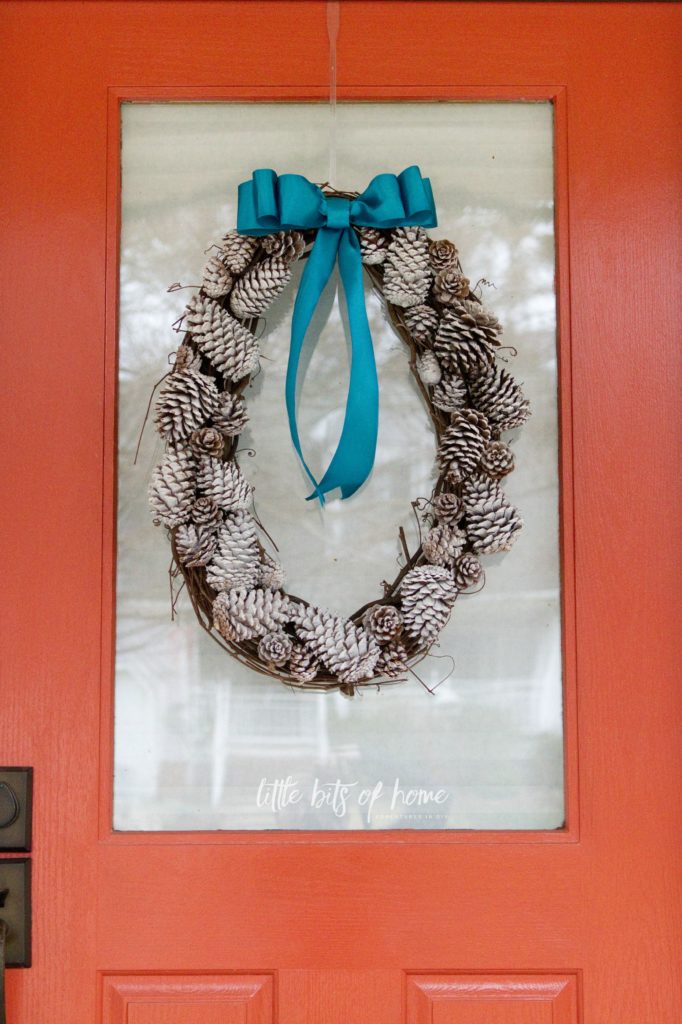 Isn't it the perfect wreath for winter? Thanks for crafting with me, Amy! It was SO much fun!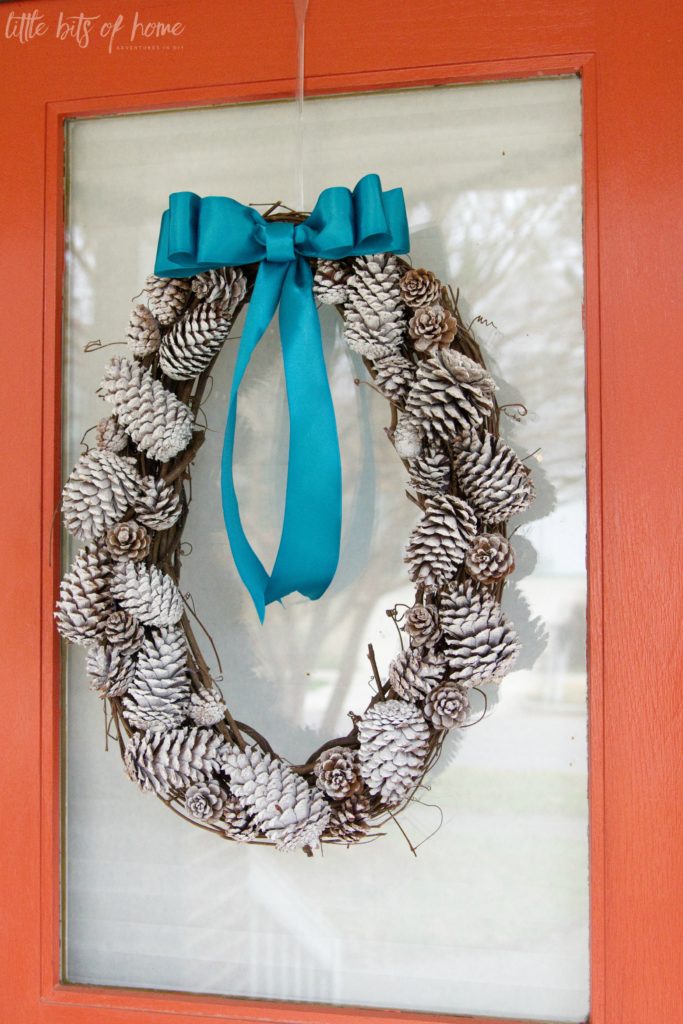 What should we use for our next challenge? Flannel, natural wood (branches, twigs, wood slices), yarn, or felt? Vote below!!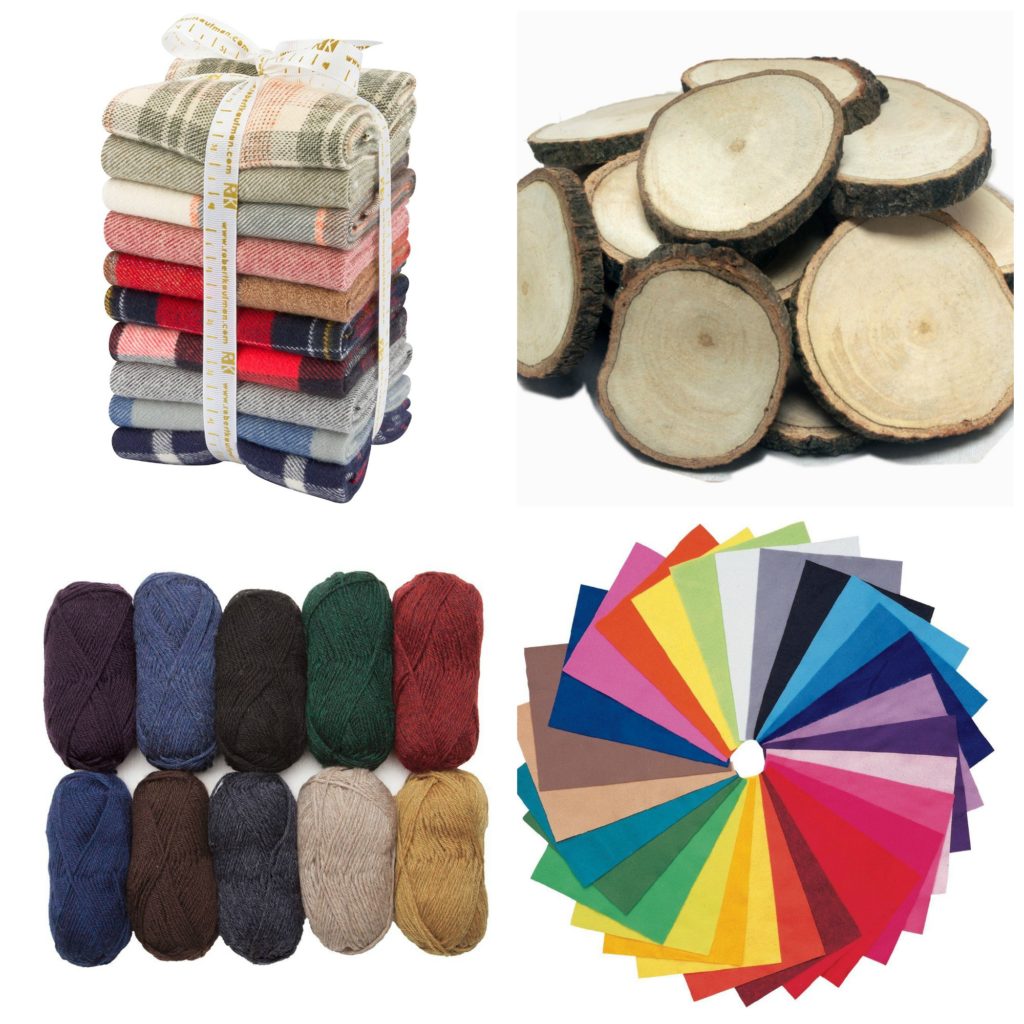 All survey images via Amazon.com
Create your own user feedback survey
If you can't see the survey, CLICK HERE TO VOTE!
Be sure to check out all the other creative pinecone projects by my blogging friends!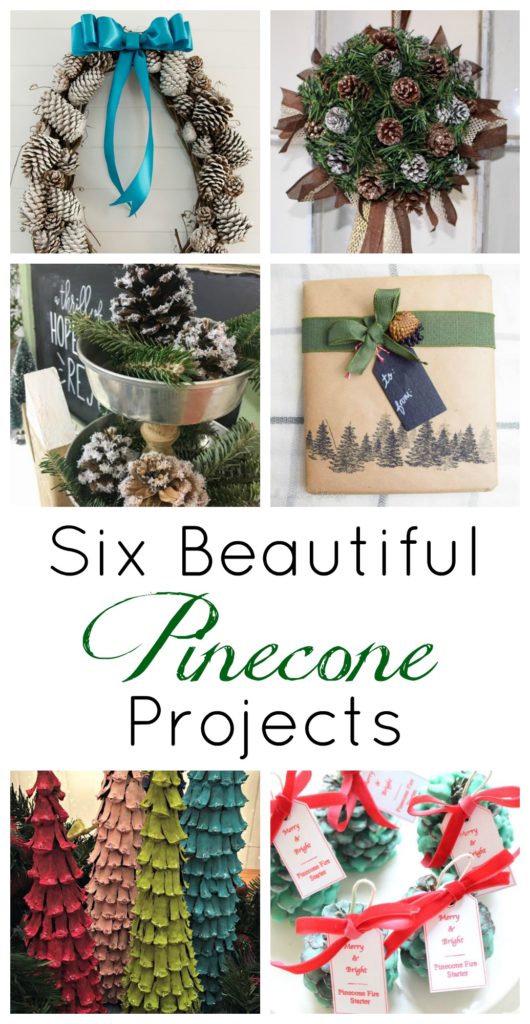 Snow Tipped Pinecone Wreath- Little Bits of Home
Pinecone Kissing Ball- Our Crafty Mom
Snow Covered Christmas Decor- Refresh Living
Dipped Pinecone Gift Wrap Embellishment- Making Joy and Pretty Things
Jewel Toned Pinecone Trees- Knock it Off Kim