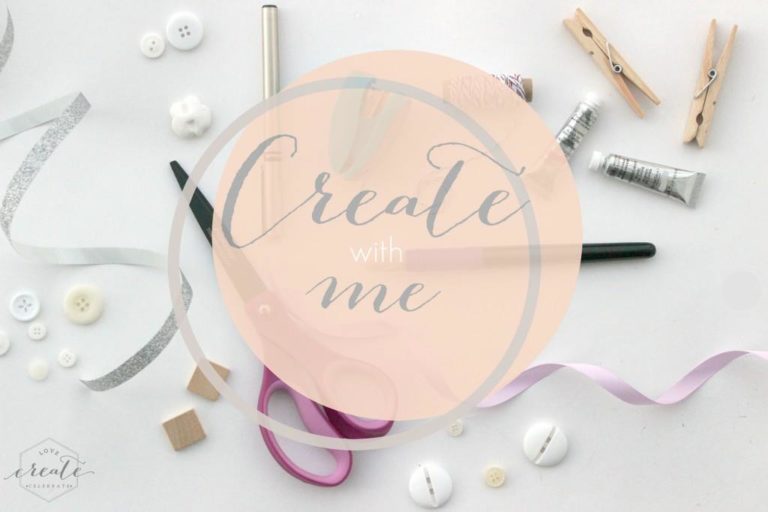 Time for a new round of our Create with Me Challenge! Special welcome to North Country Nest who has joined our monthly challenge group! Go check out her beautiful blog!
Last month, you challenged us to create something using glass jars. As you may remember, we are in the middle of redoing our laundry closet. With that on the brain, I decided to use glass jars to solve my ugly laundry detergent dispenser problem!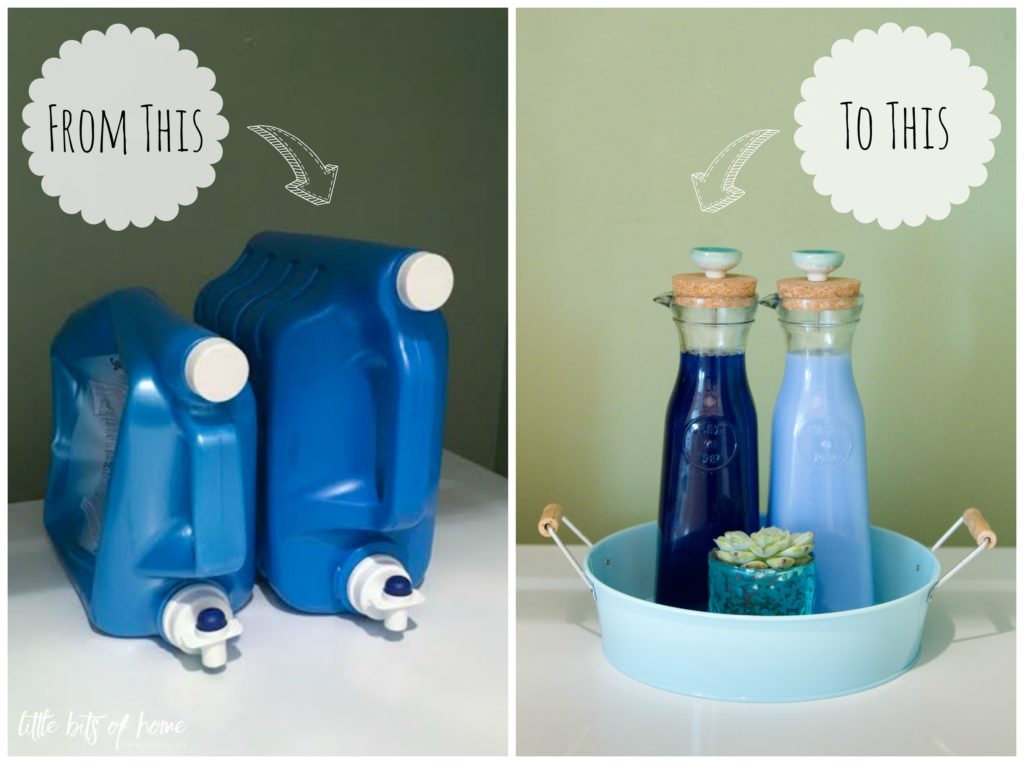 As you can see, the giant, BJ's size jugs of detergent were bulky and unsightly sitting up on our new dryer! I wanted to swap out the jugs for some pretty jars to hold the detergent.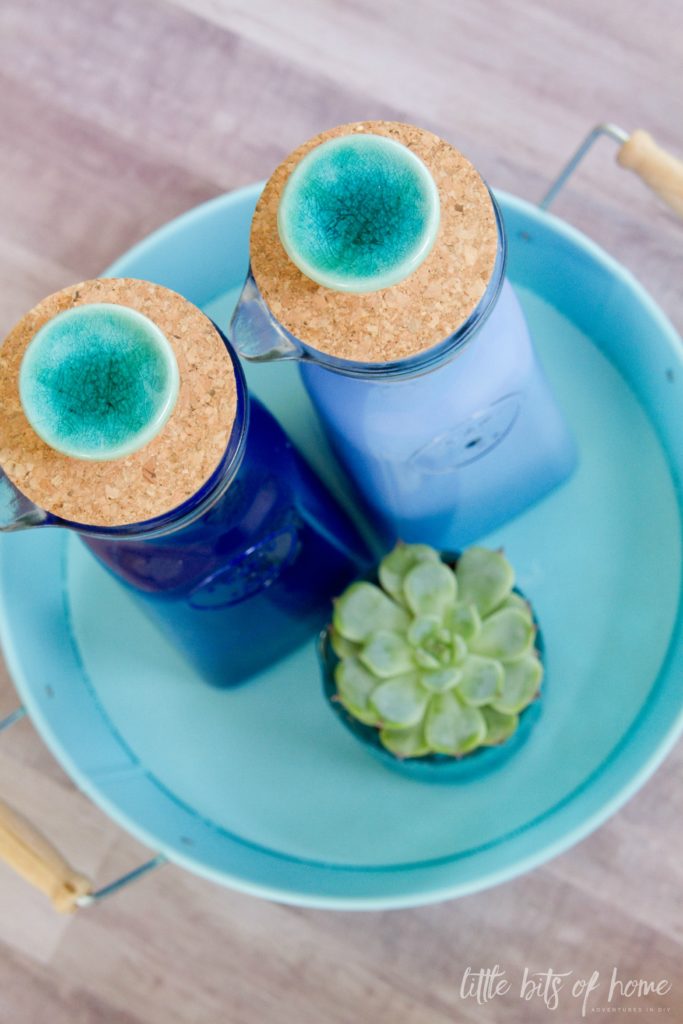 I found these cute carafes in the Target dollar section! I love that they have a spout and hold a good amount of liquid. I wanted to spice up the lids and make them more durable, so I decided to add knobs to the top. The knobs are so much easier to grab than trying to pry up the cork lids each time we do a load of laundry. Which is all.the.time. 😉
Adding the knobs was super simple. I made a starter hole in the cork by hammering a nail through it, then I removed the nail. I pressed and screwed the knob into place, making sure to secure with a washer and bolt. So easy!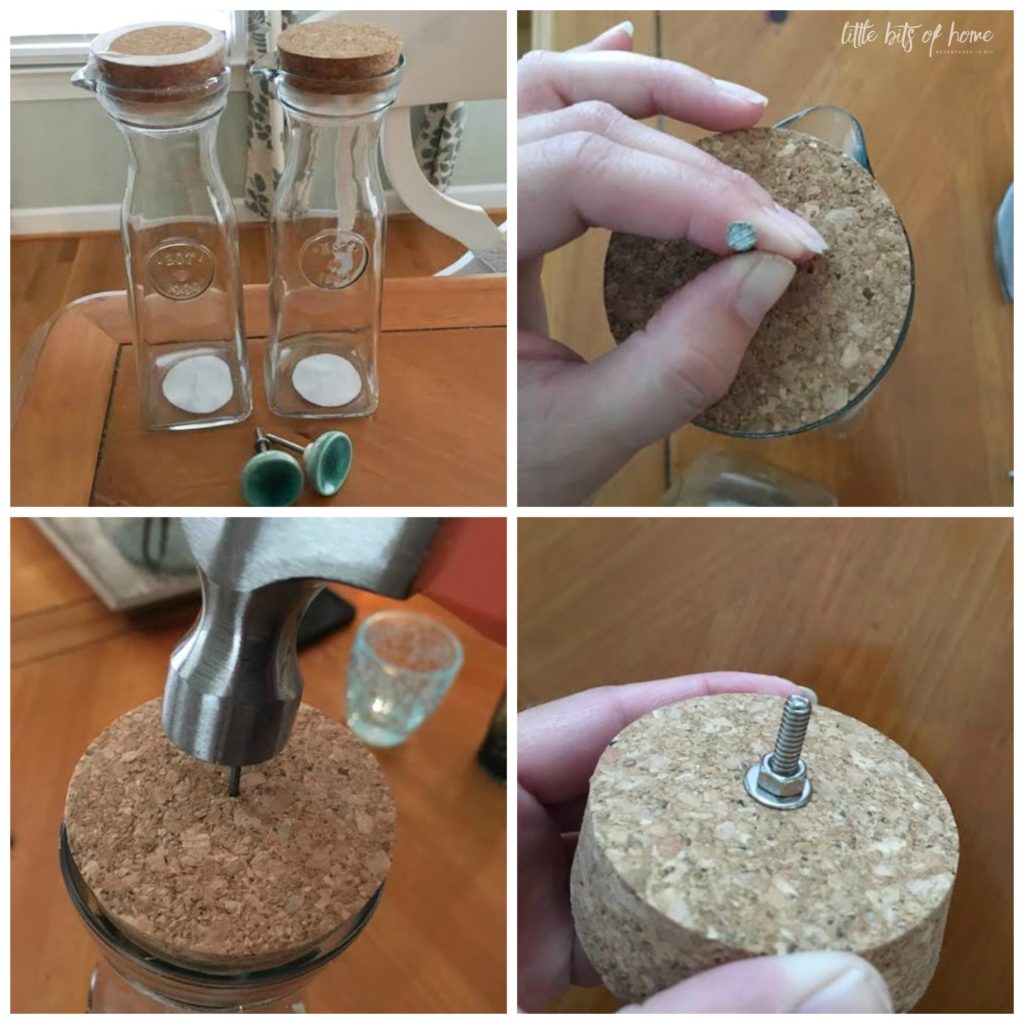 Good riddance, Ugly Laundry Detergent Jugs!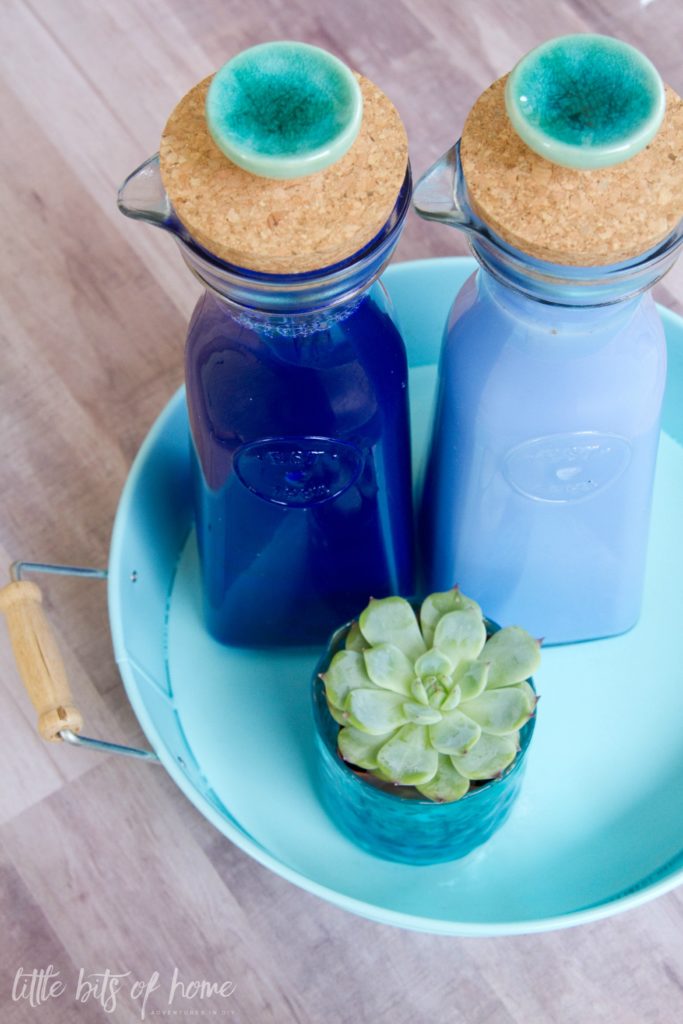 Sources:
Jars, Tray, Succulent Holder- Target Dollar Spot
Knobs- Hobby Lobby
Now it's your turn to tell us what you want us to do for our next challenge! Should we create something from dollar store items or thrifted items? VOTE BELOW!
Create your own user feedback survey
IF YOU CAN'T SEE SURVEY, CLICK HERE!
Be sure to check out the other fabulous glass jar projects!
Painted Glass Jar Vase via My Life from Home
DIY Stained Glass Look via Our Crafty Mom
Solar Mason Jar Lantern via North Country Nest
Bohemian Table Runner with Mason Jars via Knock it Off Kim
DIY Hanging Milk Jars via Making Joy and Pretty Things
Glass Laundry Detergent Dispensers via Little Bits of Home