Hey, Friends! I can't believe it's 90 degrees outside while I'm writing about our fall centerpiece! What in the world?! But, heat or not, I have my house mostly decked out for fall!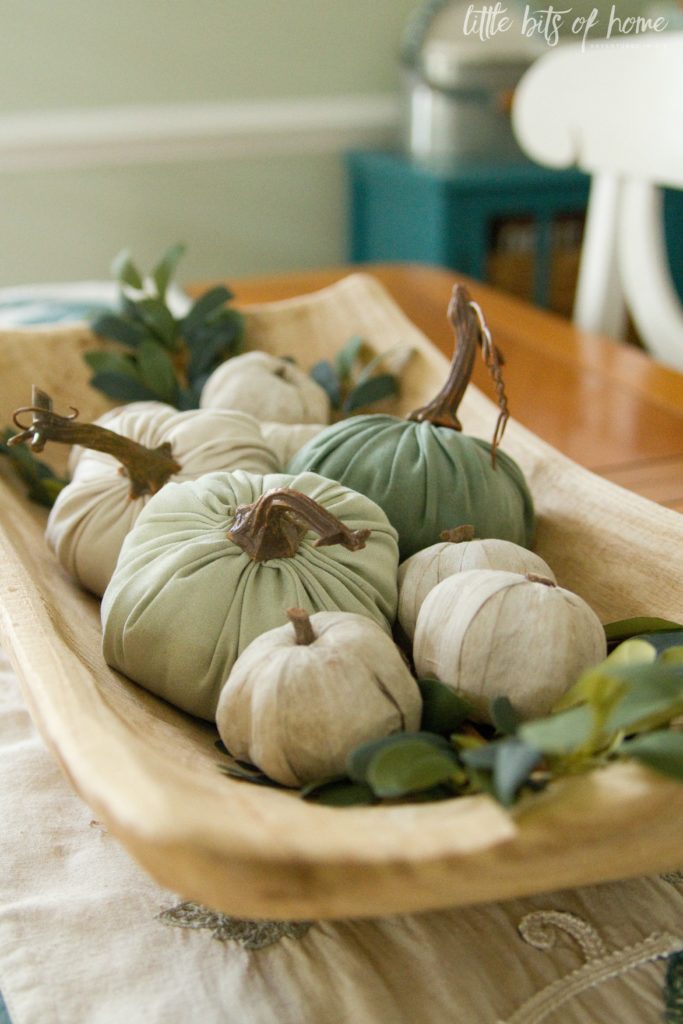 You all know, simple is the name of my game when it comes to decorating. And, cheap, of course. Haha! I threw this centerpiece together in less than a minute and I love how relaxed it is and easy to move on and off the table if needed!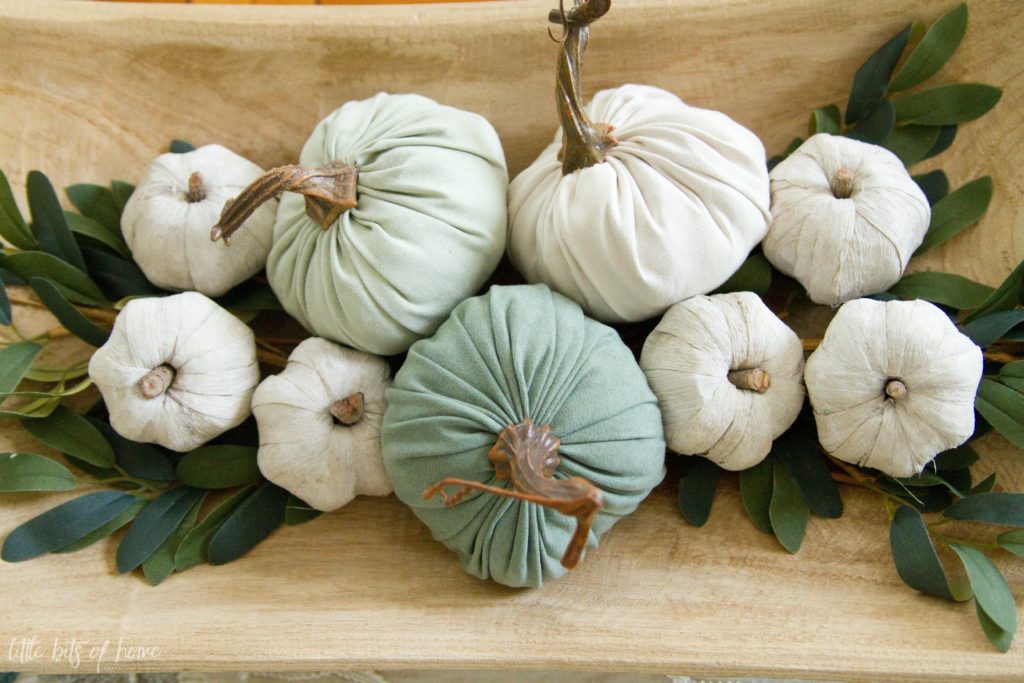 I've used this carved wood bowl from Target for my fall centerpiece for a couple years now and absolutely love it! I usually use real pumpkins inside, but I was over at my friend Amy's house recently and was inspired by how she had used Dollar Spot pumpkins and greenery to create a centerpiece. When I finally found the $1 velvet pumpkins at my Target, I snatched up a couple and two greenery stems to create my own centerpiece.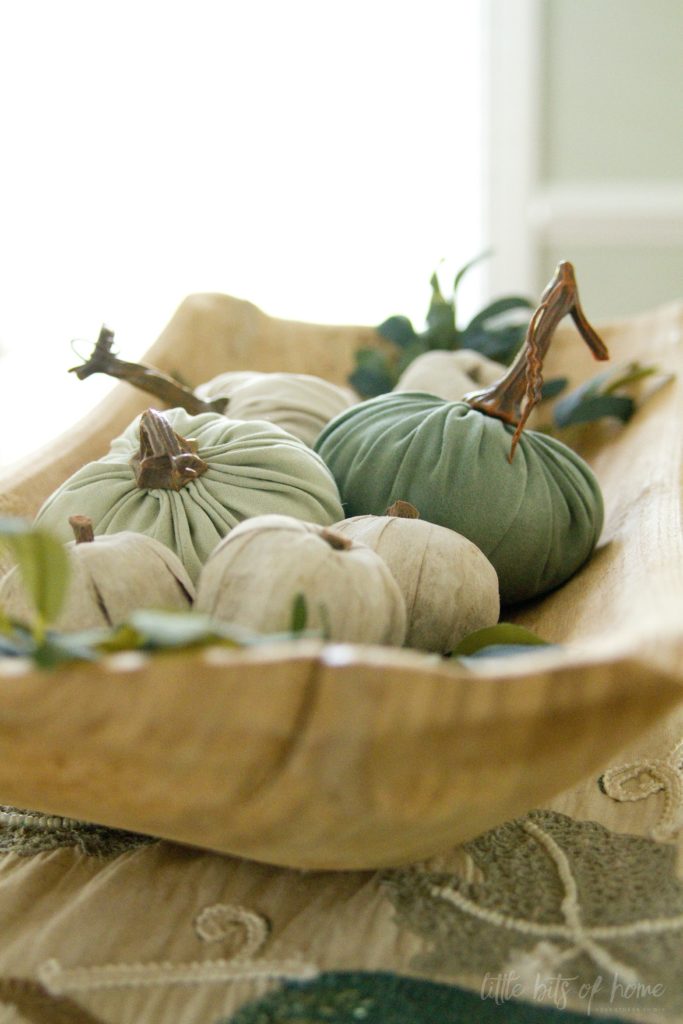 I simply put my Dollar Spot finds in my bowl along with some little, white pumpkins I picked up at Home Goods a year or two ago. Done!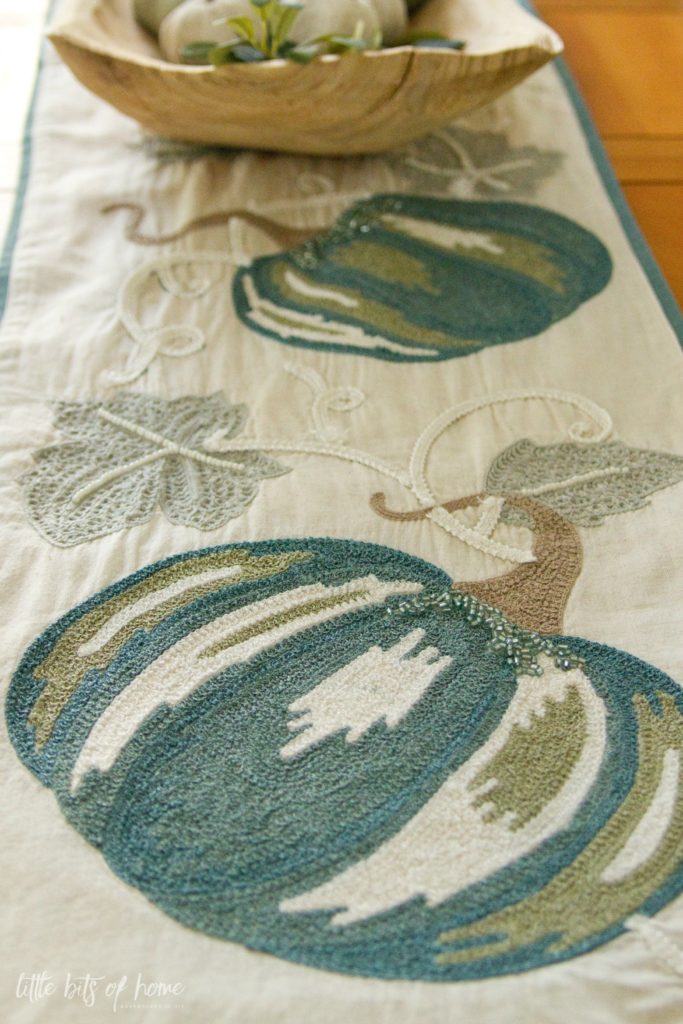 I lall about a good table runner and love this one that I found at Home Goods this year! The colors are perfect for our dining room! It really completes the look!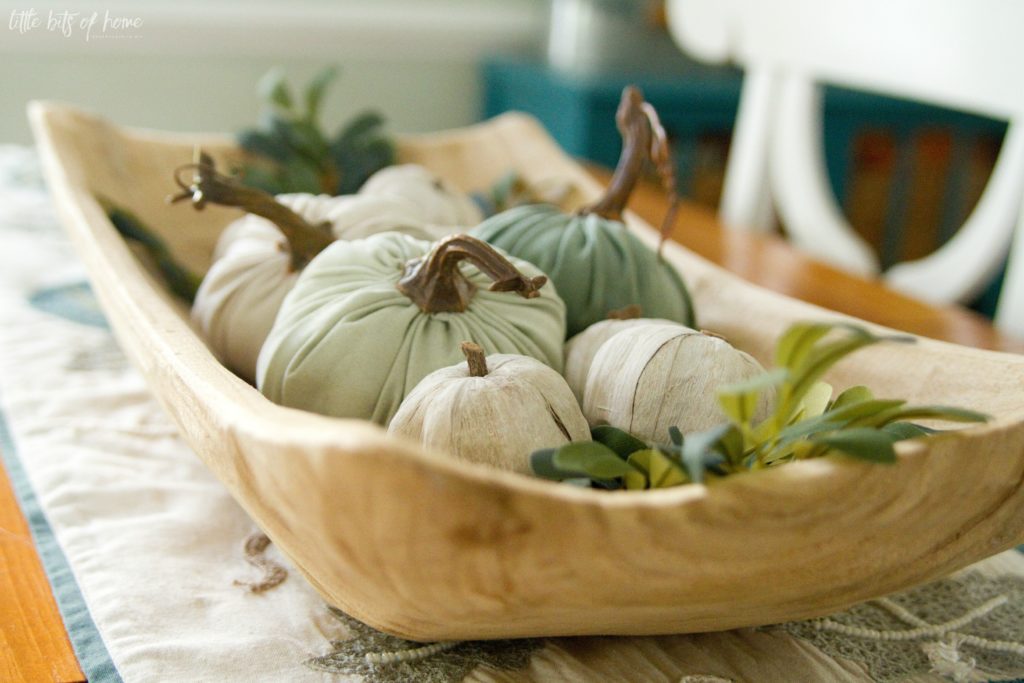 So, there ya go! A super simple and cheap centerpiece! Thanks for the inspiration, Amy!
More Like This