Hey, Friends! Do things look a bit different around here to you?! I've been working super hard behind the scenes to switch this blog baby of mine over to a new, upgraded website! While I was at it, I gave my entire site a makeover! Wahoo for digital decorating! Please click around and check out the new digs! I've updated all of my project galleries, added a Pin-it button, and tried to make things easier to find and more accessible for you.
Another big change is that I finally have a mailing list! If you want to keep up with the blog and all of our projects, sign up for my free newsletter! Look for the sign up box in the sidebar on the right! I'll keep you up to date and promise not to spam you. I hate spam… the digital kind and the "food" kind. 😉
If you follow by RSS feeder, please update your subscription to my new URL. You'll notice, there is no more "blogspot" in the URL.
Ok, now onto the goodies!
First, it's time for a giveaway! It's my way to show you just how much I appreciate you stopping by my blog, always leaving the most encouraging comments, and sharing my projects with your friends! Who would like to win a Target or Amazon gift card?! Enter below!
Giveaway ends 4/17/16. One winner will selected and will be emailed their gift card.
In addition, everyone who signs up to get the weekly newsletter will receive a free printable! The printable was inspired by Tim McGraw's new song Humble and Kind. The song has such a pretty sound and the lyrics remind me of things my grandparents used to say. I hope you enjoy using the printable to decorate your home!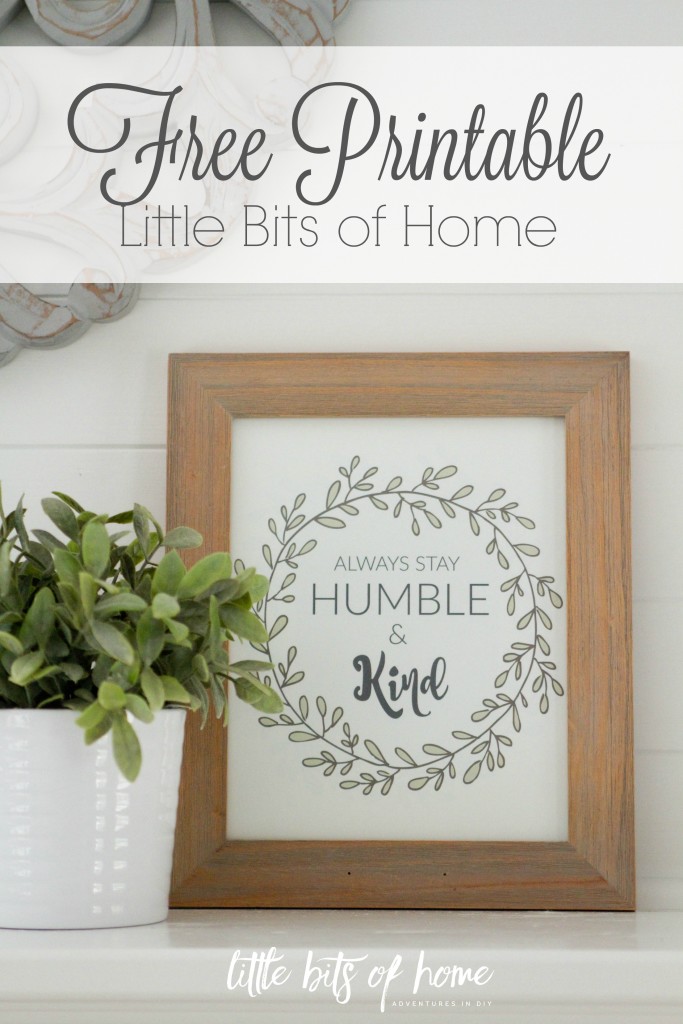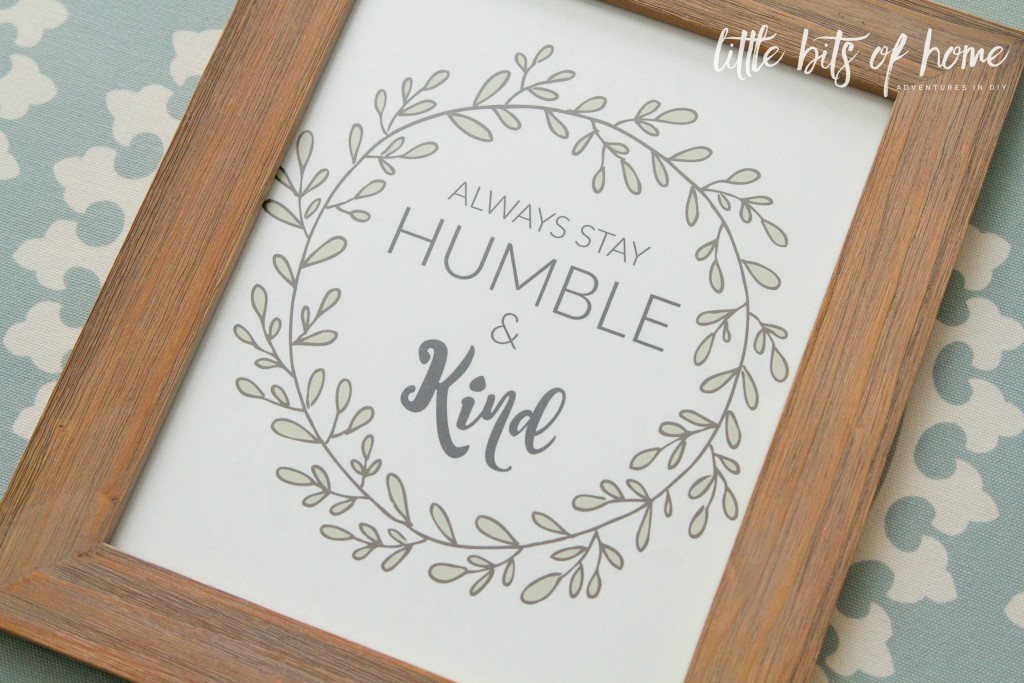 Sending all of you awesome readers a giant Internet hug! I'll be back Wednesday to show you our progress on Little Man's room for the One Room Challenge!