Hey, Friends! My blogging friend, Cat, from Pocketful of Posies is about to have a birthday! To celebrate, a few friends are throwing her a virtual party of sorts and each sharing a birthday party idea on our blogs! Be sure to check out Cat's amazing blog  (You guys, she painted her logo!!! Can we say talented?!) and scroll down to find the links to all the other fun birthday party ideas!
In our house, it's not a birthday without a birthday banner strung across the fireplace! Cat, this one's for you!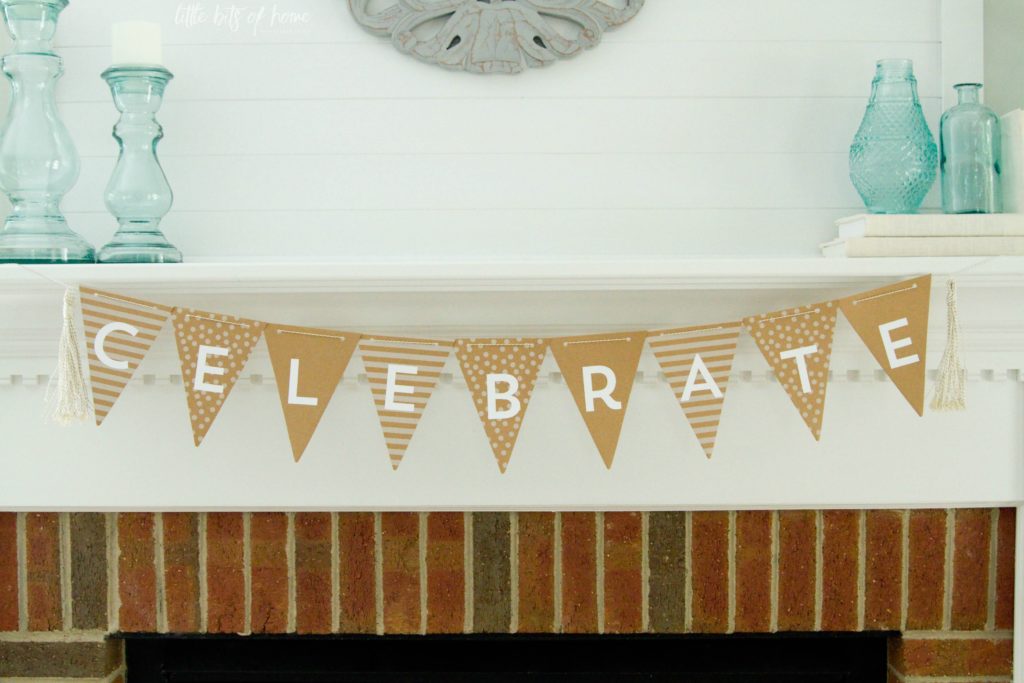 Our birthday banner tradition started several years ago before we had kids. It was Jeremy's birthday and I wanted to make the house look festive for him as a surprise when he got home from work. I came up with this super homemade looking banner and strung cards with characteristics I love about him down each side. He left it up for a long time and told me multiple times how much it meant to him. Thus, the tradition was born!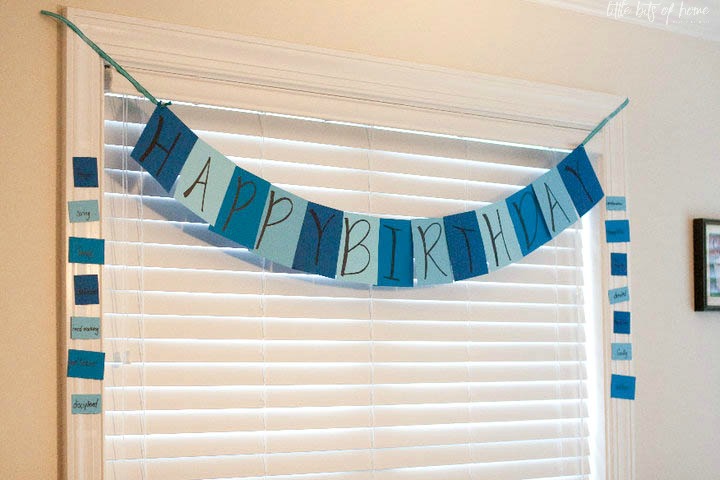 Most of our banners are just like the first one… super homemade. I usually make them color themed, include photos, or the kids help me paint or color it. I wish I had pictures of all of them to show you! Jeremy and the kids have even gotten into making them for me! You can see their most recent one here on my Instagram.
This one is from Little Girlie's birthday last winter. I made it to match her birthday party theme. Hooray for cheap clip art from Etsy and premade polka dot pendants from Target! 🙂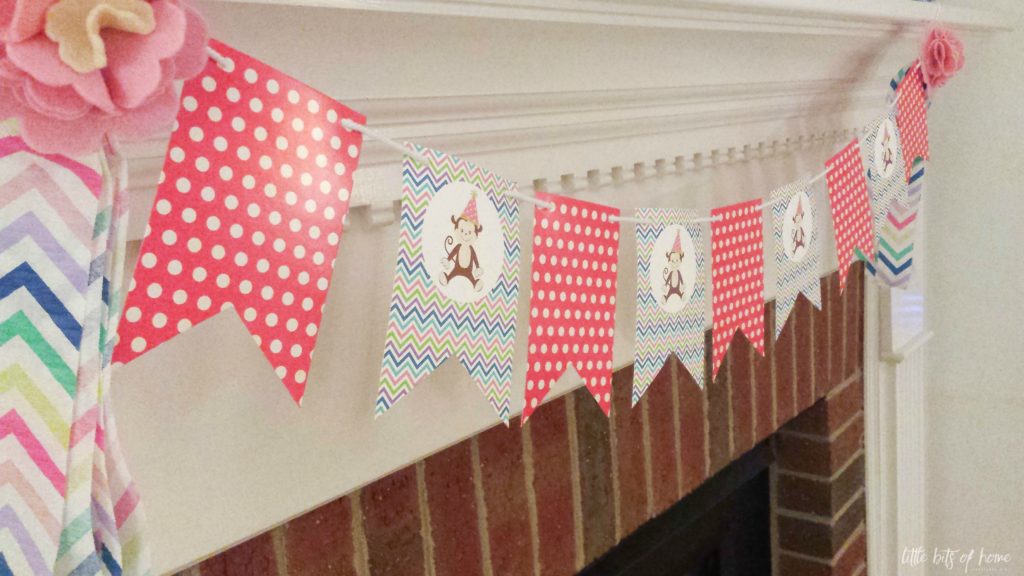 For Cat's birthday banner, I went with a more grown up look and adopted a neutral color theme. I used a pendant flag pack and letter stickers from Michael's which made it a breeze to throw together!
For an added, special touch, I made a tassel to hang on each end. You can see how to DIY your own tassel here.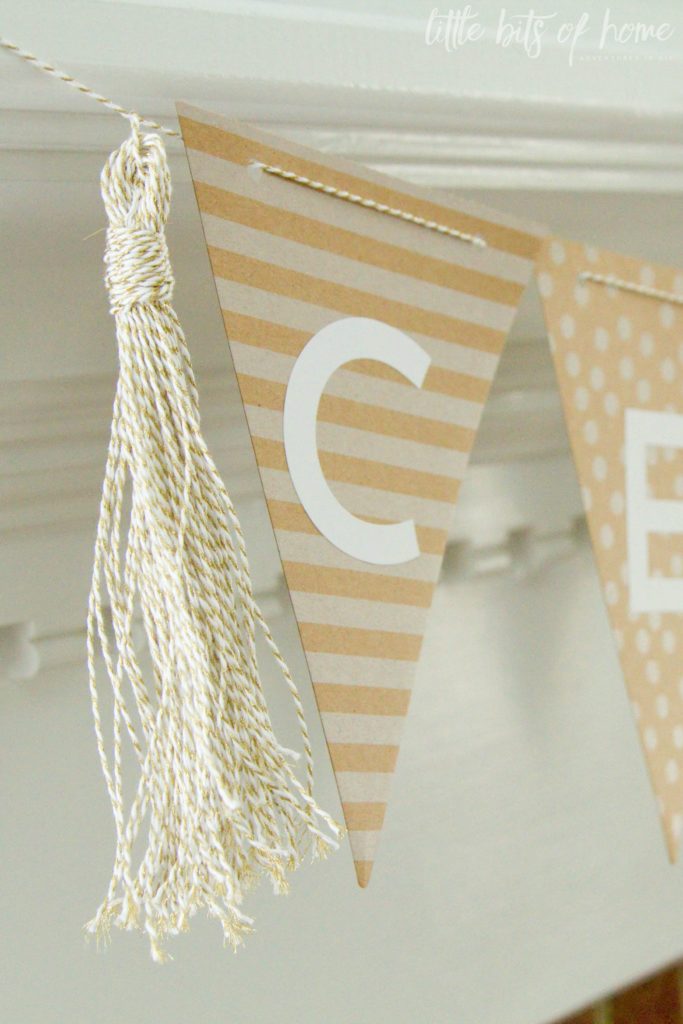 I've learned over the years to keep the banners simple and this one does the trick nicely!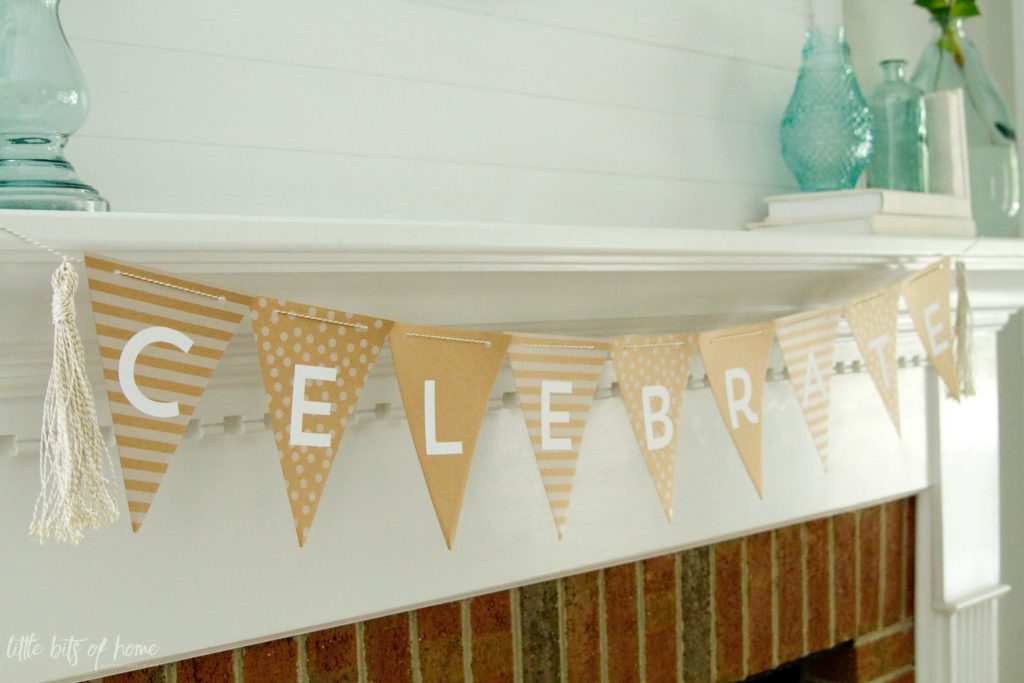 Do you have any special birthday traditions at your house? Be sure to check out the other birthday party ideas below!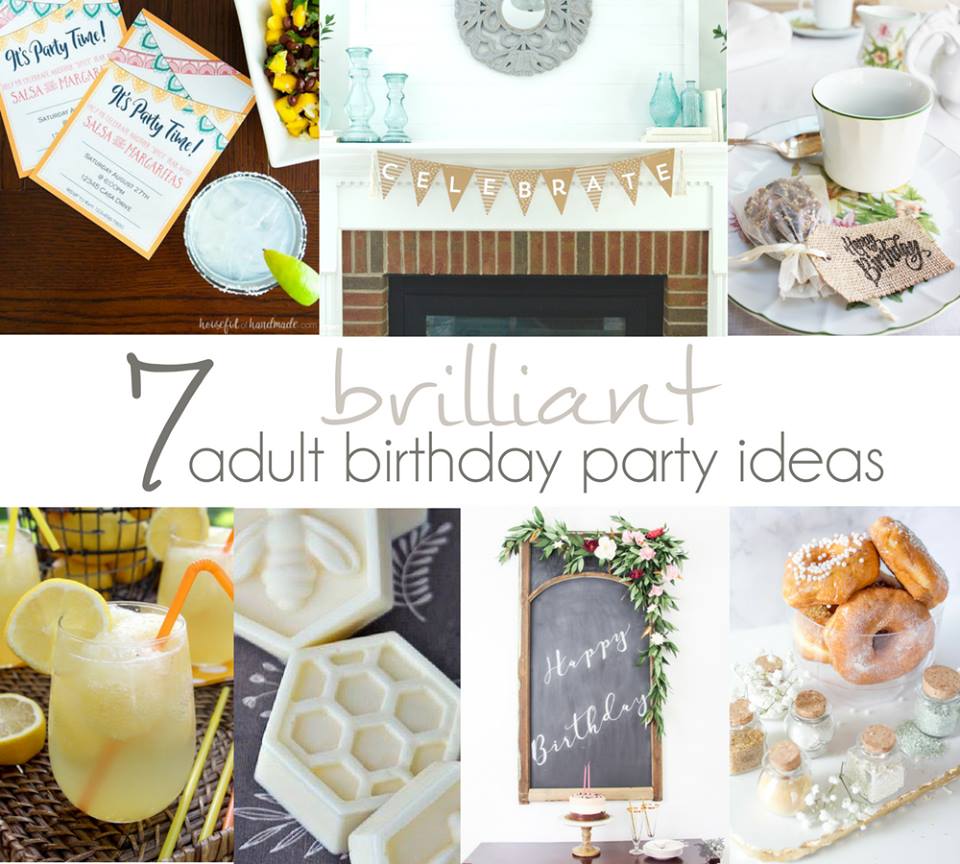 House full of Handmade – Salsa and Margarita's Invitation

Little Bits of Home – Celebrate Birthday Banner
Simple Nature Decor Blog – Eco Friendly Birdseed Party Favors
Love Create Celebrate – Adult Tropical Slushie
2 Bees in a Pod – Scented Bee Soap Favors
Pocketful of Posies – Paper Floral Garland
Iris Nacole – Doughnut Hack, From Plain Jane to Party Ready
Happy birthday, Cat! Hope it's wonderful!