Last month, you all voted for Lindi and I to use corks in our next Create with Me Challenge. I'm not going to lie, I was stumped. My ideas were all bottled up. They were too corky. I thought I was screwed. Ok, ok, I'll stop with the cork jokes. 😉 But, really, I had no idea what to do!
A few million Pinterest and Google searches later, I was inspired to make the corks into stamps and snazz up some tables linens! I'm really happy with the casual vibe they give to my coastal inspired table settings!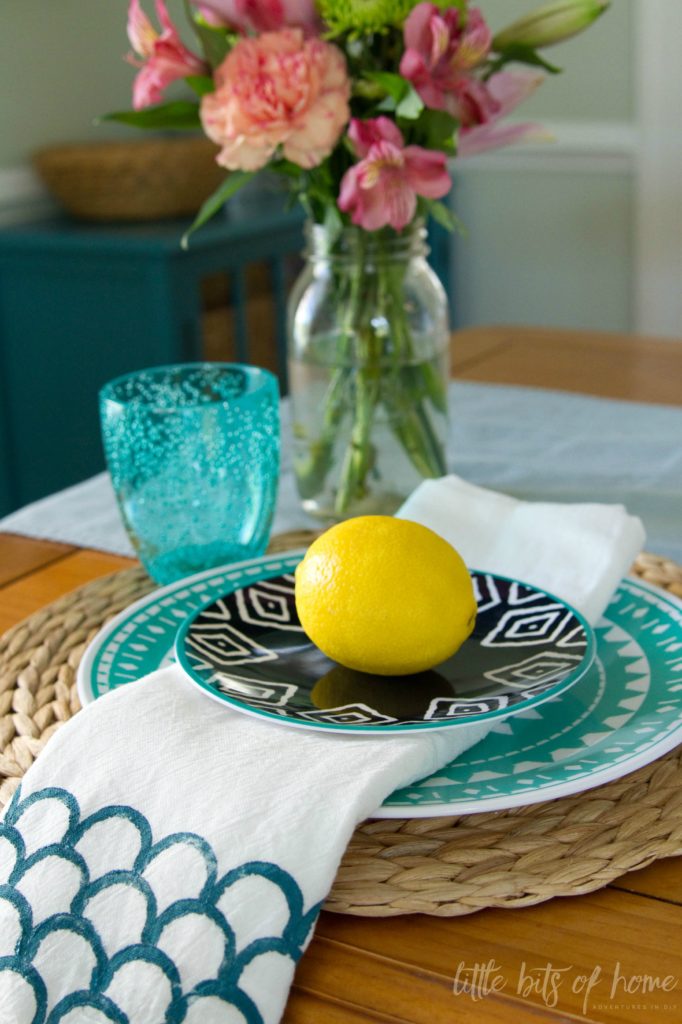 I didn't have any corks lying around for this project, so scoured the internet for some inexpensive corks. I found a bag of 100 corks for just over $5 on Amazon. Sold! Imagine my surprise when these came in the mail…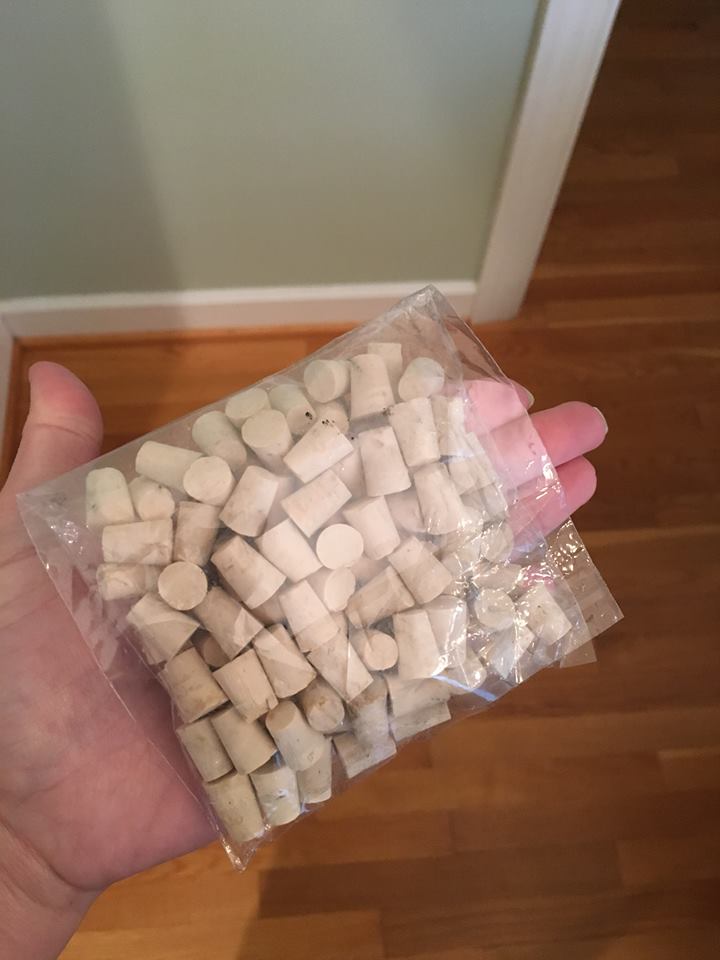 Hahahaha! I laughed about this for days! Note to self– always check product dimensions before ordering. Thankfully, I found an entire jar of corks at a garage sale a couple weeks later for $1. Sweet redemption.
To make my stamps, I boiled the corks for about 10 minutes to help them stay together and not crumble when I cut them. Thanks, Internet, for that tip! 😉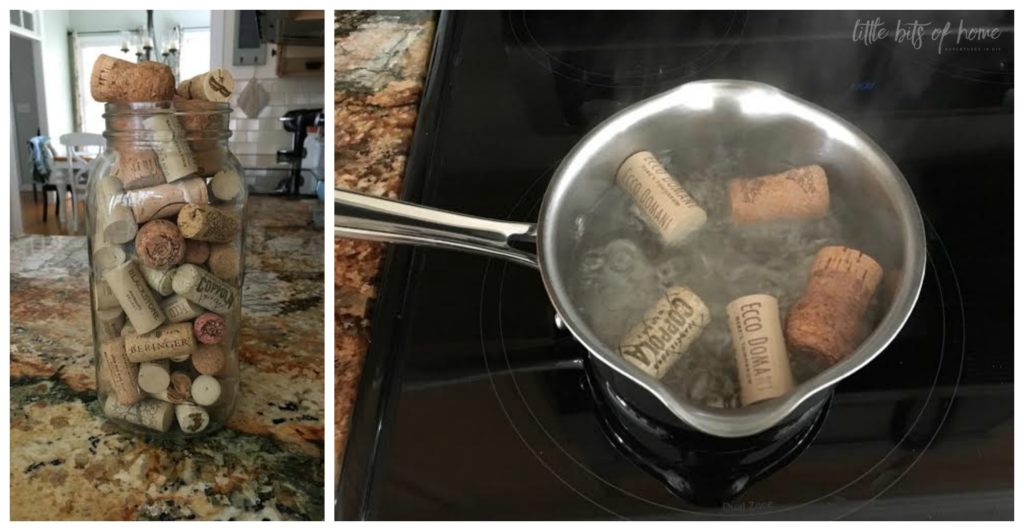 Next, I drew the shape I wanted on my cork, then cut it out with a small knife. For the more precise areas, I found that piercing the cork straight down worked better than trying to saw at it. I pierced it all the way around, then was able to use my fingers to pry out the middle.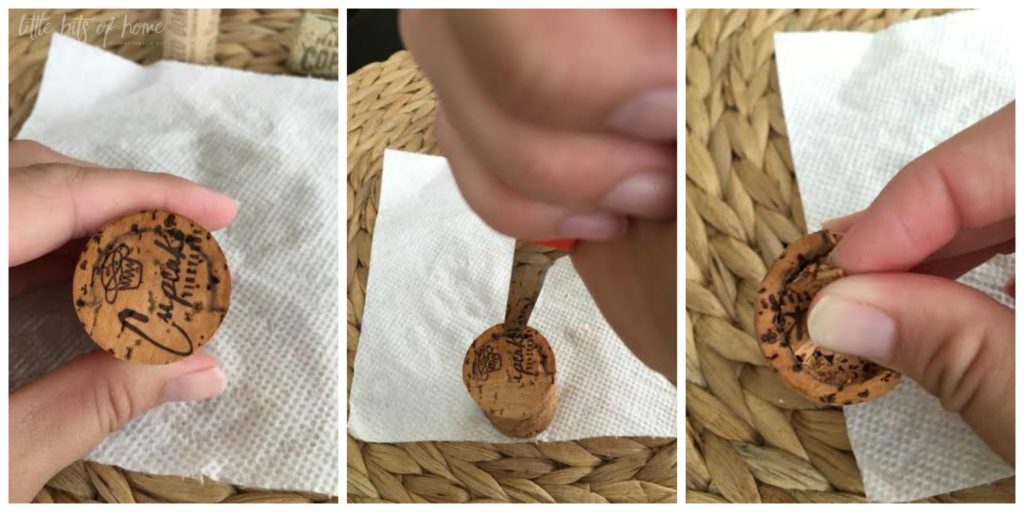 Here's what it looked like after carving out my shape!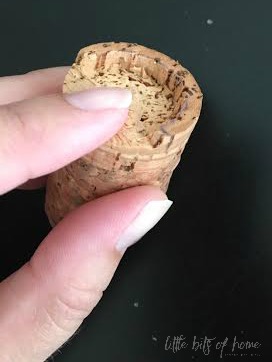 I couldn't find plain, white napkins for this project, but did find these super cheap towels at Target. I like that they are long enough to drape over the sides of the table, yet are thin enough to still pass for napkins. For the paint, I found this acrylic paint at Hobby Lobby that is for use on multiple surfaces, including fabric.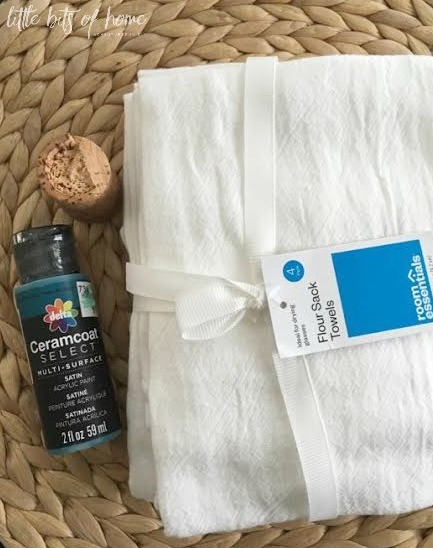 I taped my towel to a piece of cardboard to keep it from moving, then got to stamping! I found it helpful to spread the paint into a thin layer on a paper plate to make it easy to get a consistent, light coat of paint onto my stamp.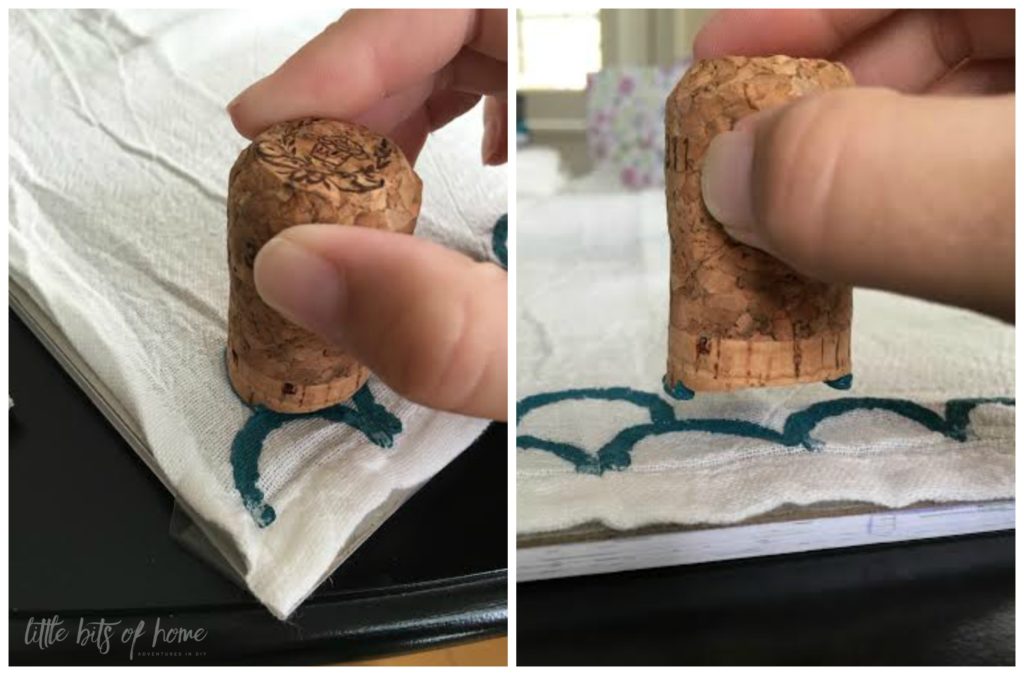 After it was all dried, I was left with this fun, patterned napkin! It's not perfect, but that's the beauty of it and what keeps it from looking too formal.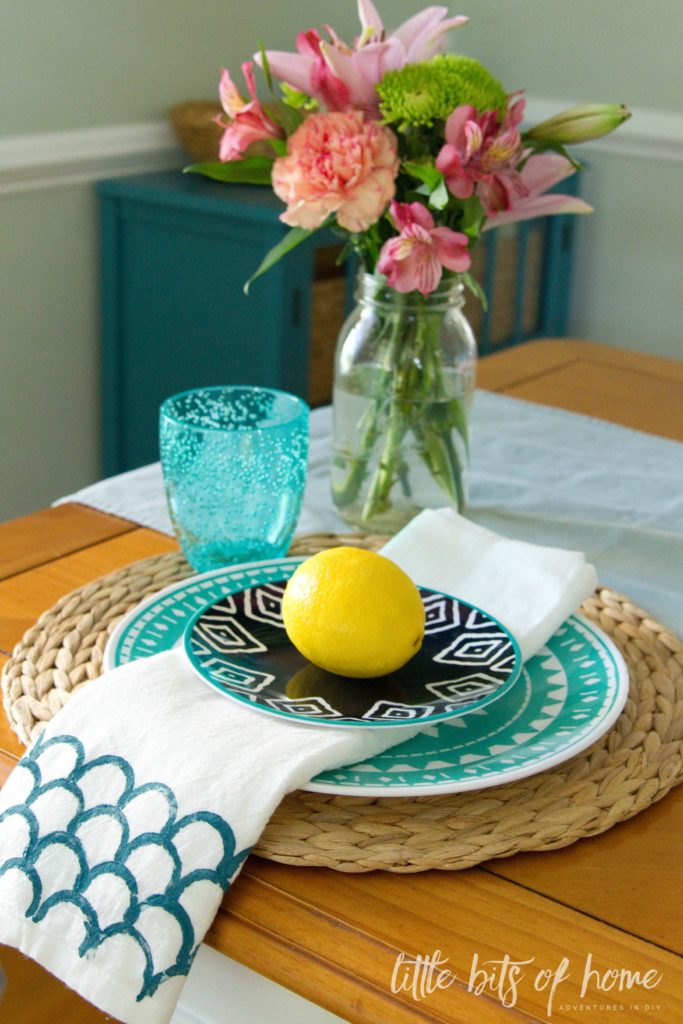 I love how it pairs with my new outdoor dinnerware I scored this week on clearance at Target!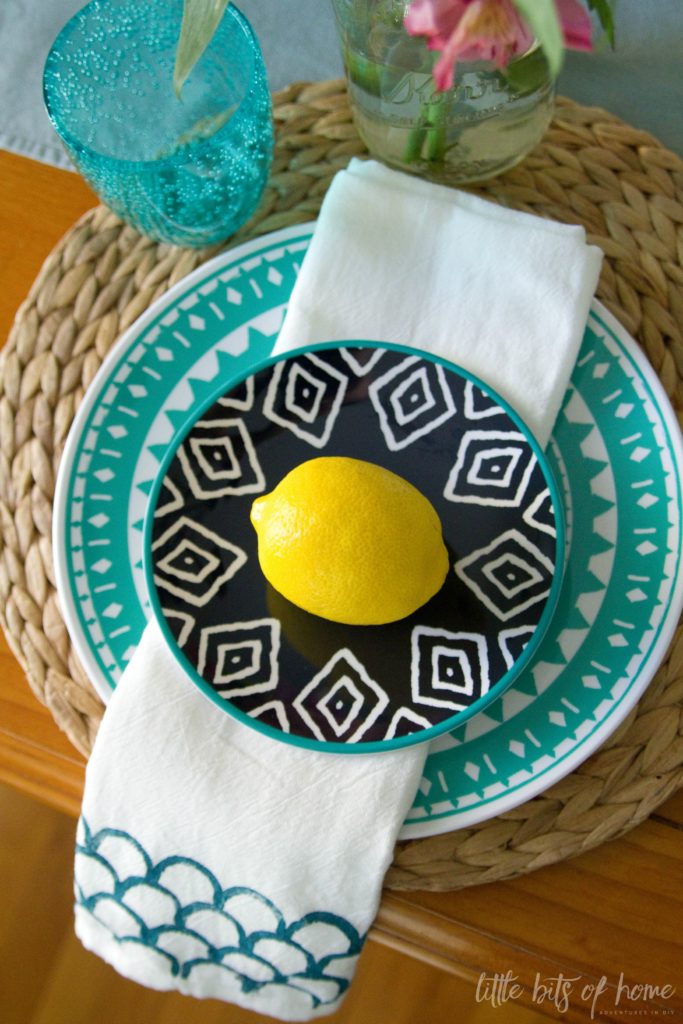 I'm already imagining cute little pumpkin and leaf stamped table linens for the fall! What kind of cork stamp would you make?
Be sure to check out Lindi from Love Create Celebrate's adorable cork project, too!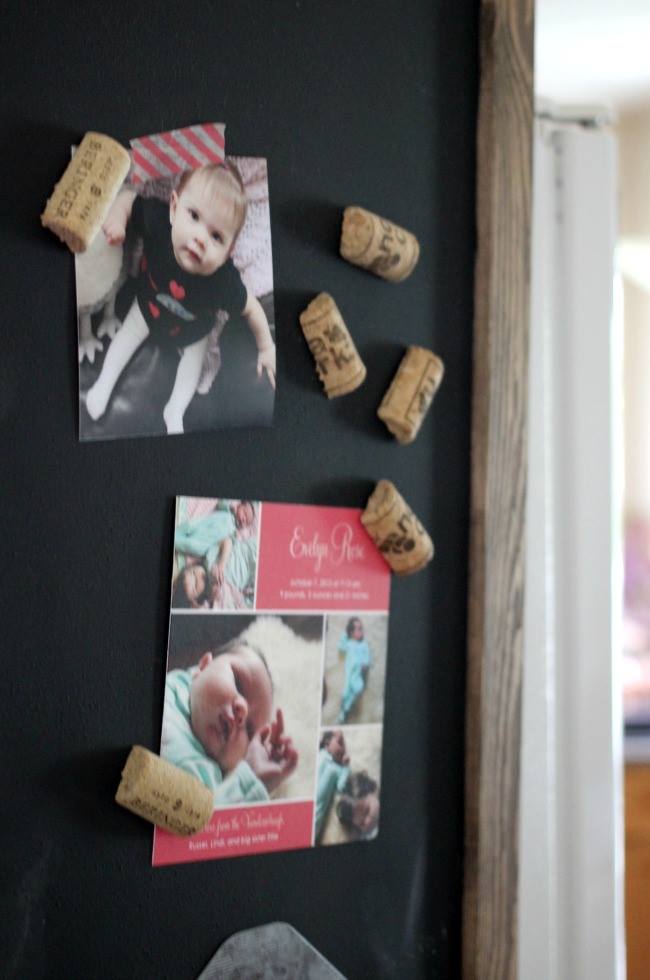 Now, we want need your opinion! What back to school art supply should we use in next month's challenge? Clay, paper mache, acrylic paint, or watercolors?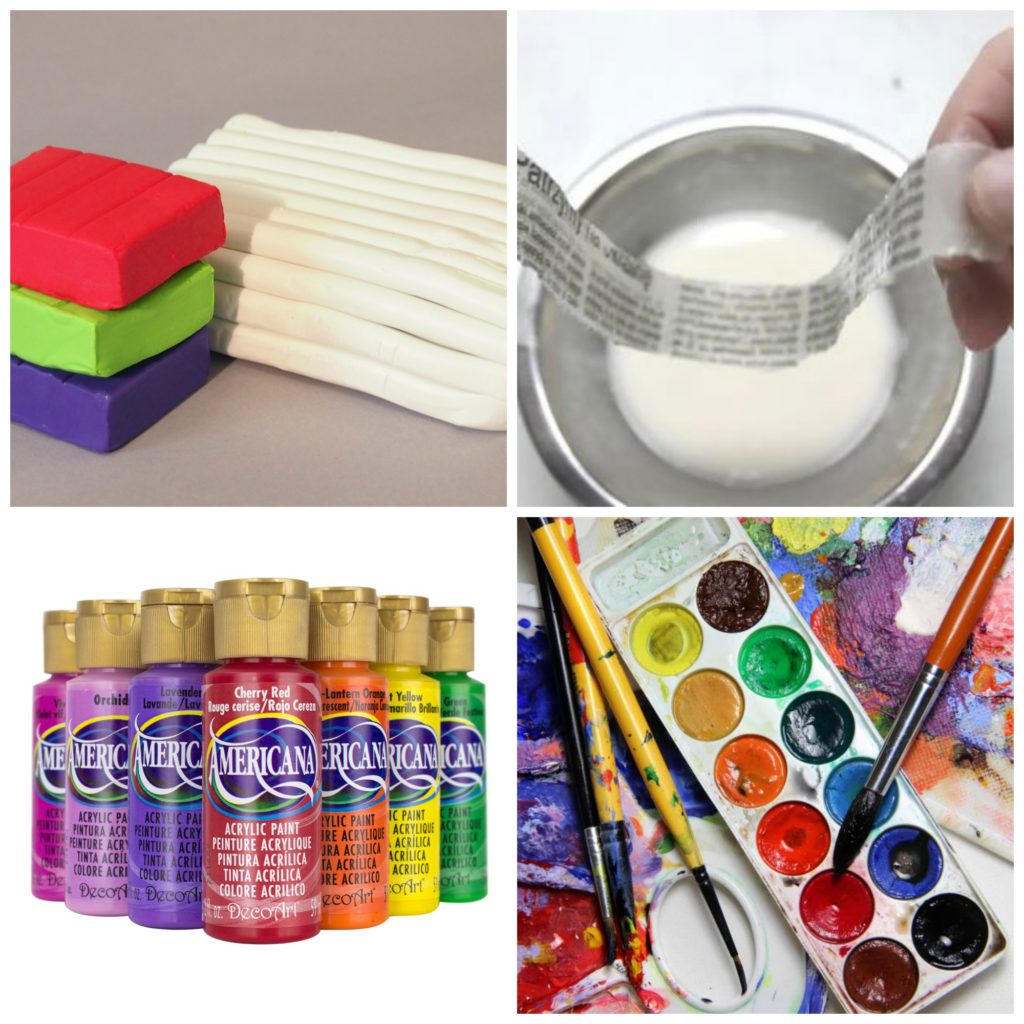 Vote below! If the voting window isn't showing in your browser, click here to vote!
Create your own user feedback survey
What DIY cork projects have you done? We'd love to hear about them!