Hey, Friends! I joined up with an amazing group of bloggers to share our recent garage sale and thrift store makeovers with you! I don't know about you, but I love a good garage sale before and after! 😉
I braved the heat and hit up some garage sales a couple weekends ago and came home with this frame. I was immediately drawn to the texture and started imagining all the possibilities…
A good cleaning and two coats of Valspar spray paint in Destiny later and I had a fresh and fun new frame! I have been wanting to make a framed wall vase for a while now, so seized the opportunity and hung up a mason jar full of flowers in the center.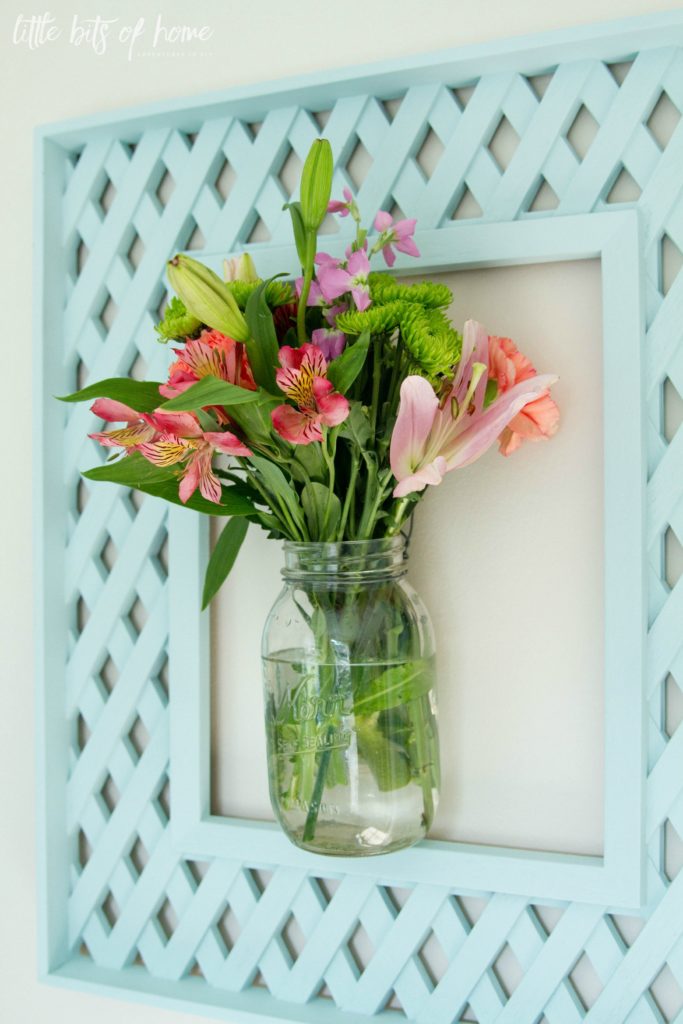 I love the punch of color and freshness it adds to our master bathroom!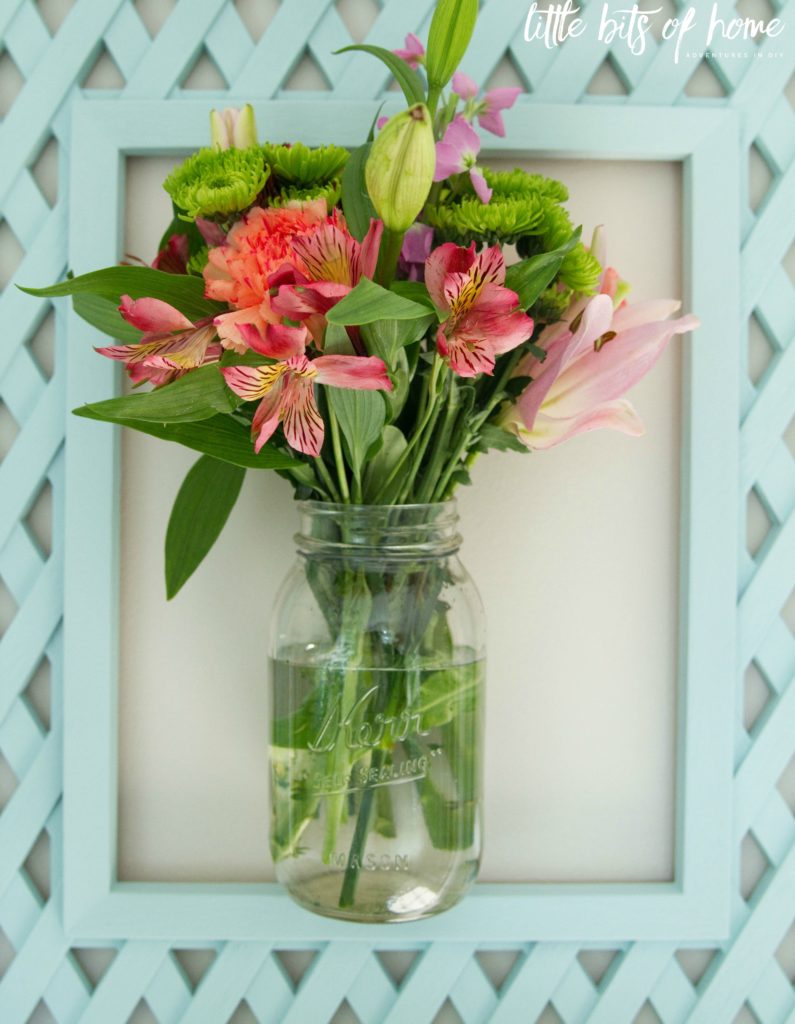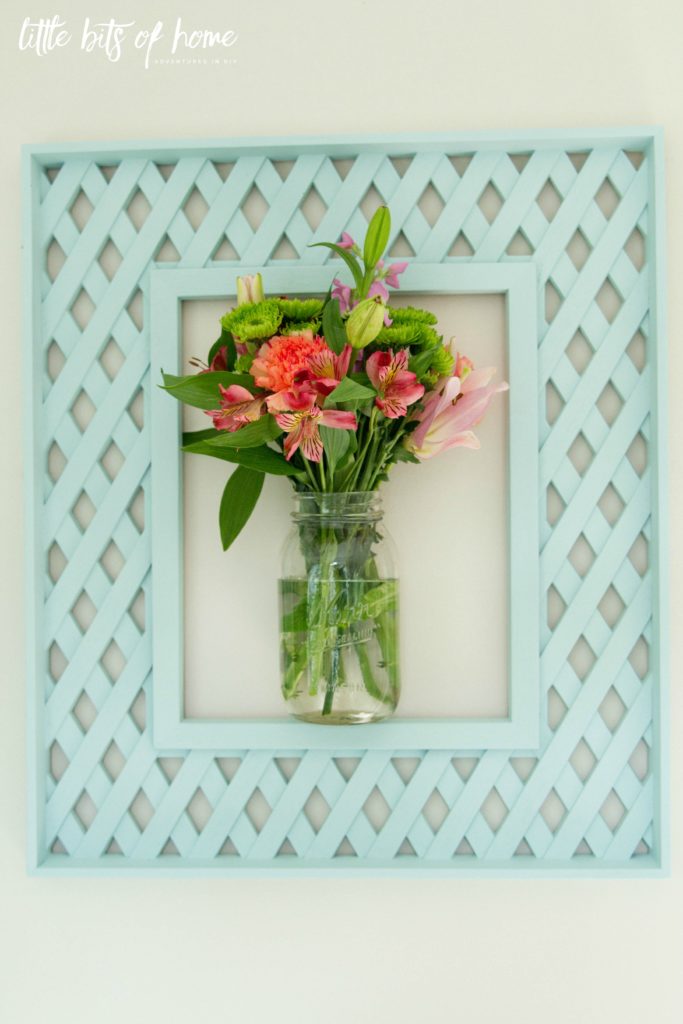 I love a good grocery store bouquet! Of course, I can't afford to have fresh flowers in the jar year round, though, so I'm on the hunt for some pretty, silk flowers.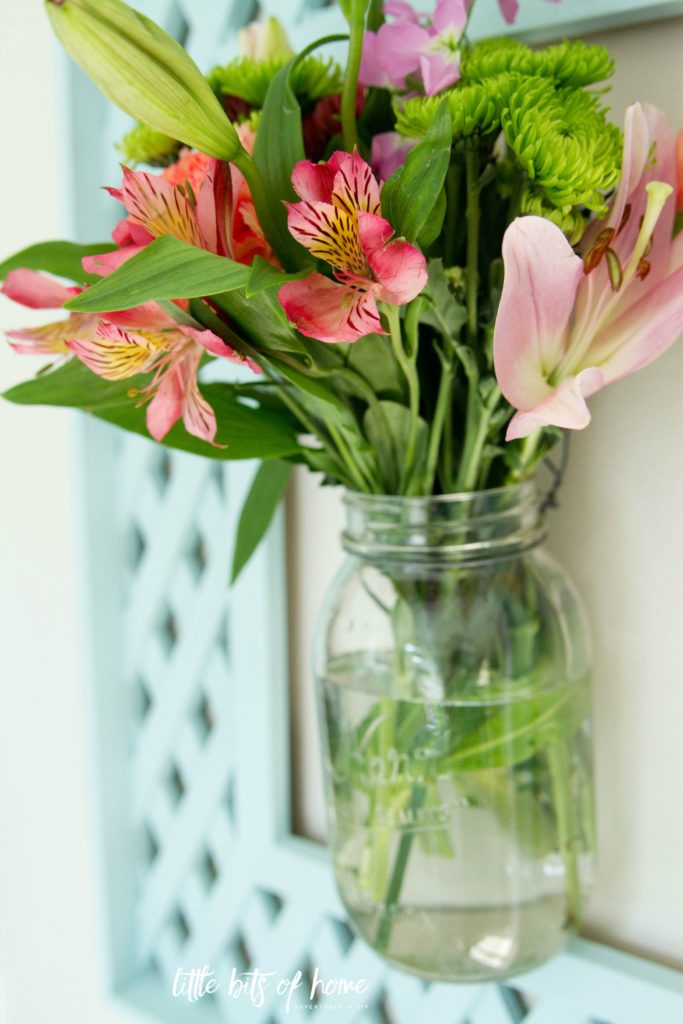 Amazing what a little paint can do, right?
Be sure to check out the other gorgeous thrifted makeovers below!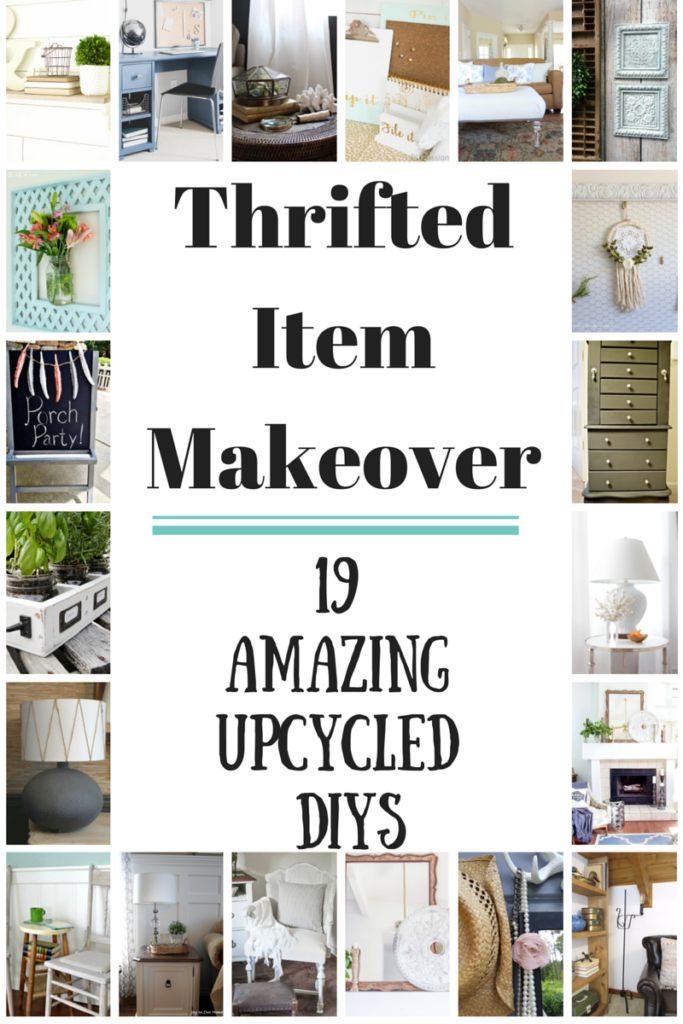 Monday
Tuesday
Wednesday