*Affiliate link provided for your convenience. For more info, see my full disclosure here.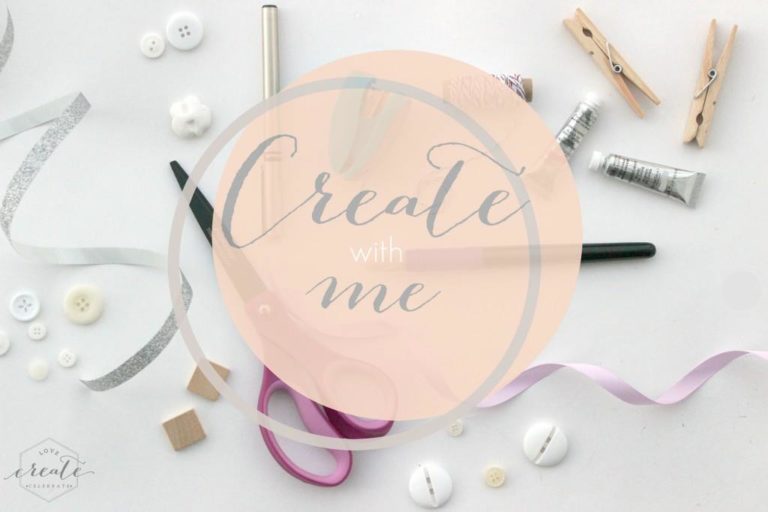 Hi, Friends! Hope you have had a wonderful week! Did you get any snow? We were supposed to several inches, but ended up with mostly ice and only a little snow. Sigh. That's ok, though. Do you know what's fun to do when you're snowed iced in? DIY!
For this month's Create with Me Challenge, you all voted for us to make something using natural wood. I had some rough ideas of what I wanted to do, but when I spotted driftwood ovals at Hobby Lobby, I got inspired and went in a completely different direction. Here's what I came up with!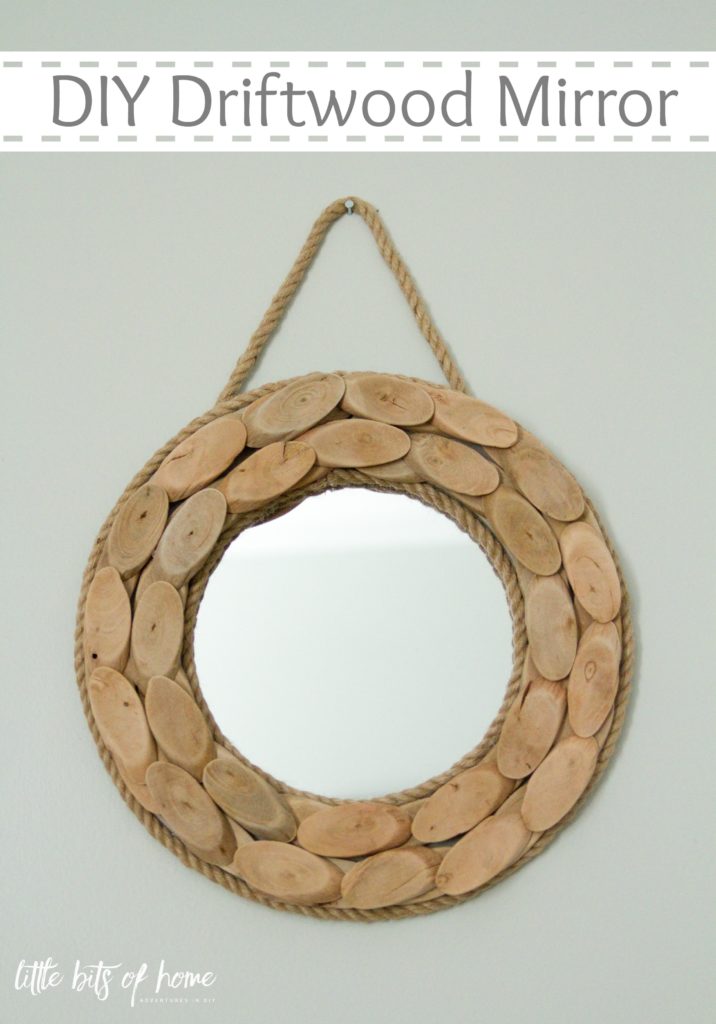 We have this little spot on the wall in between our living room windows that has been screaming for something for years. I have never found the perfect piece to put there… until now, that is! This little driftwood mirror brings in the perfect amount and tones of wood and warmth to our living room and completes the space so well!
Here's how I made it!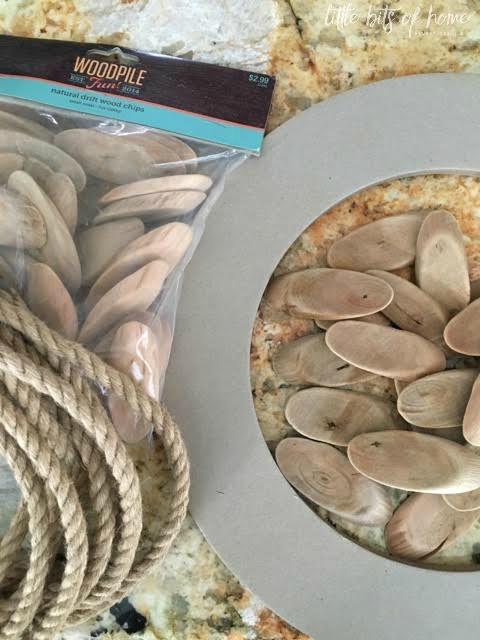 You will need:
-2 packages of small driftwood ovals from Hobby Lobby
-chipboard letter O from Hobby Lobby
-hot glue & hot glue gun*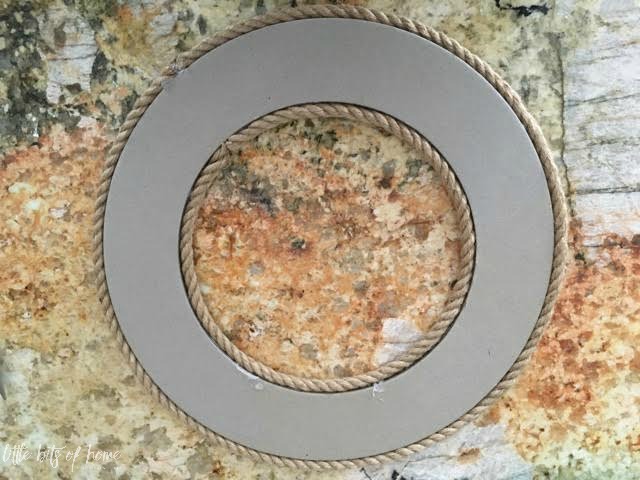 I  started by gluing rope around the outside and inside edges of the chipboard O to seal off any raw edges.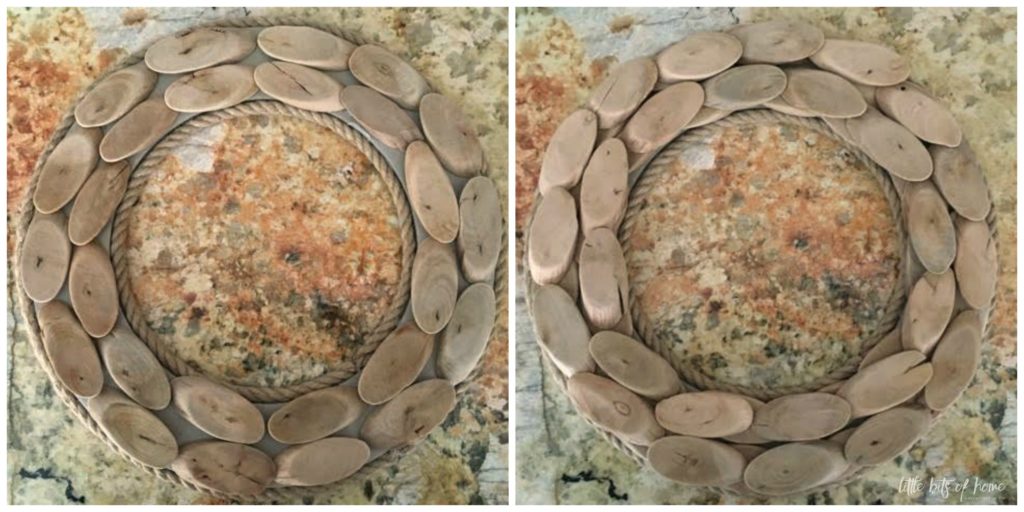 Next, I laid out a layer of the driftwood ovals around my O without gluing, arranging them in the same direction and filling as many holes as I could. Then, I repeated with another layer of driftwood.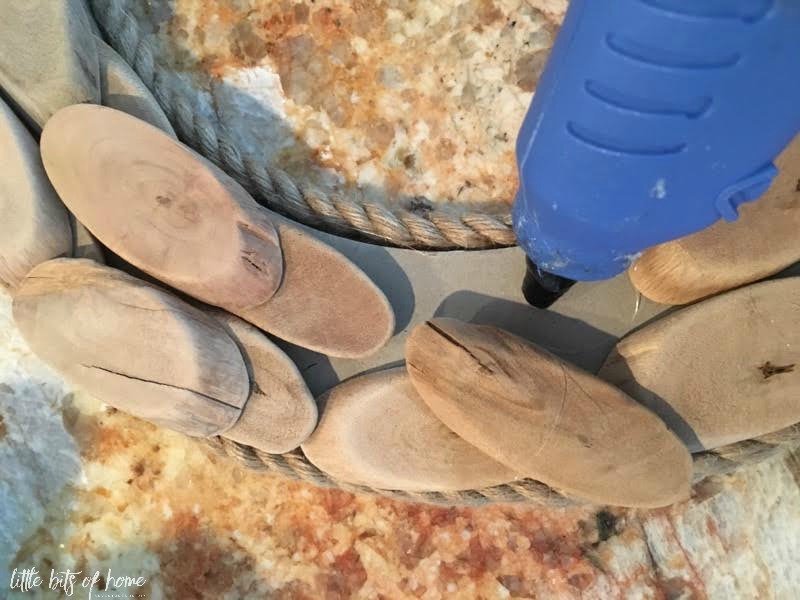 When I was satisfied with how it looked, I removed sections of 8 or so pieces of driftwood, keeping them in order, and then glued them down. I worked my way around until all the pieces were glued on. The last section required some switching pieces around to get them to fit just right and seamlessly flow into the first section, but wasn't too tricky.
Then, I just glued my mirror and some rope for hanging onto the back. That's it!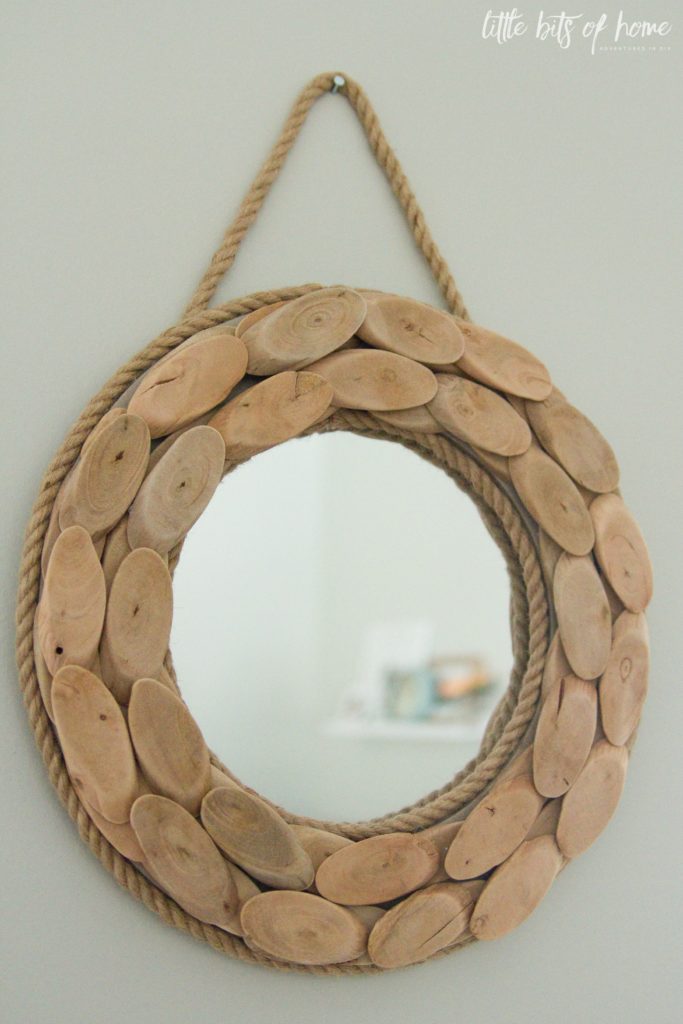 I hung the mirror by a nail for now. We had a great last minute idea to hang it by a pretty, decorative knob like the knobs on our built in. Of course, we're iced in right now, so that idea will have to wait. But, won't it look so pretty? I'll update you when I find the perfect knob!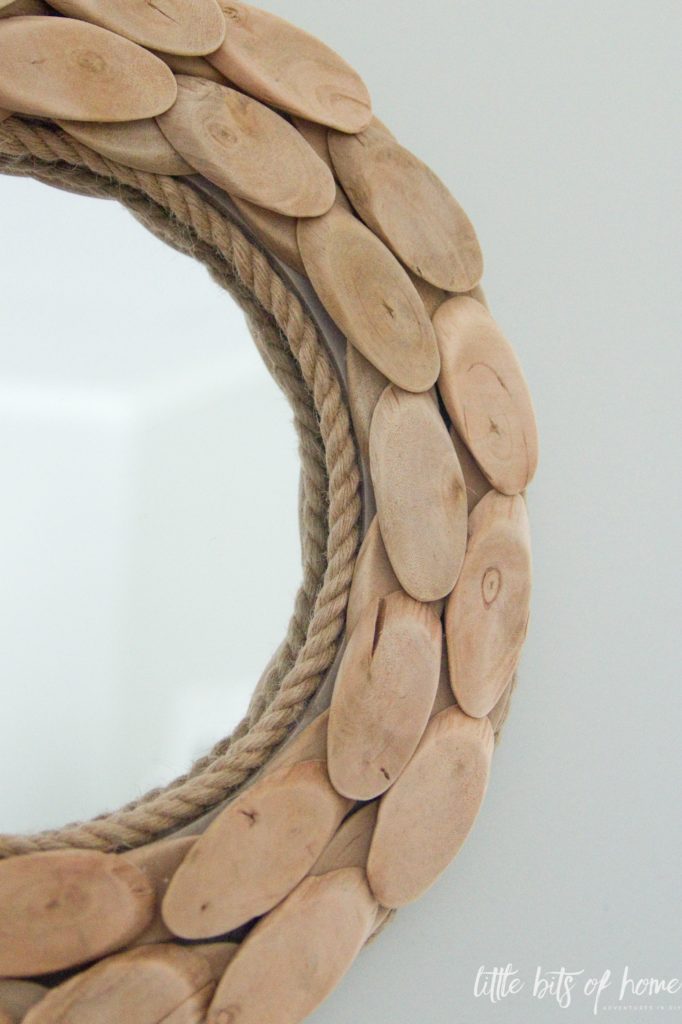 I just love how the mirror fills the space in between the windows with the perfect amount of warmth and texture!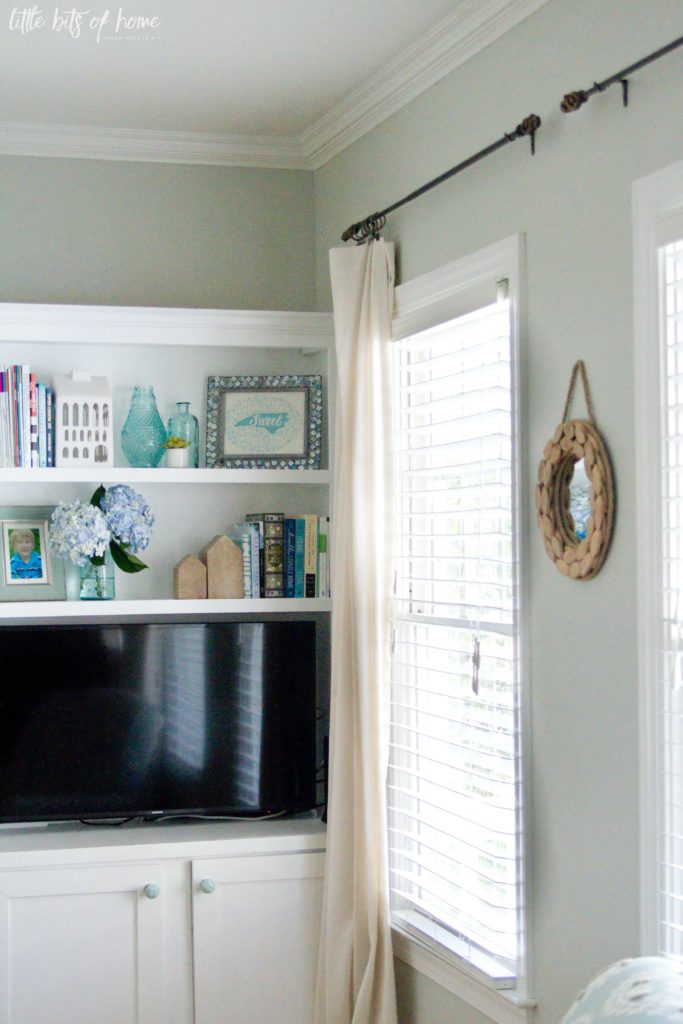 Now it's time to vote for the material we will use in our February challenge! What would you like to see? Fabric, ribbon, scrapbook paper, or candy? I had to throw the candy in for Valentine's Day!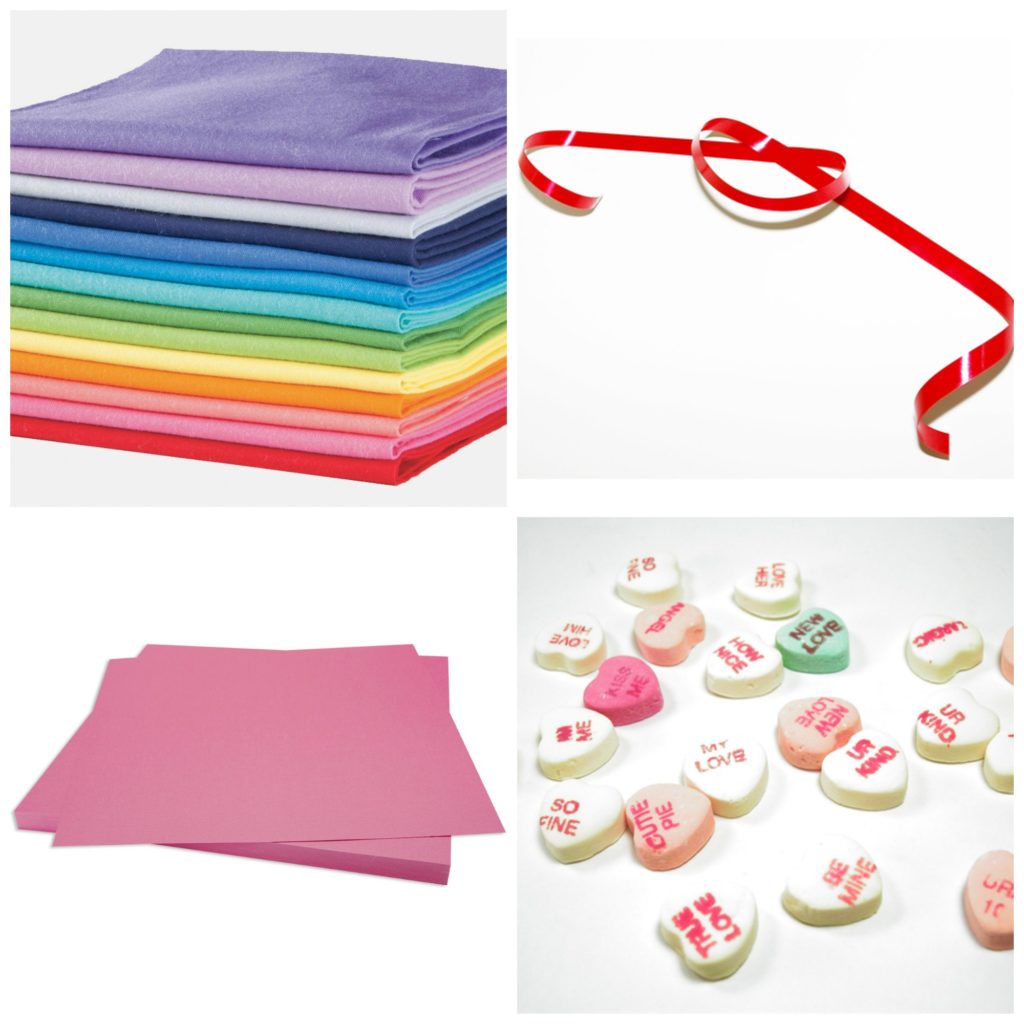 Images via Amazon.com, Joann.com, and Freeimages.com
Create your own user feedback survey
CLICK HERE if you cannot see the survey!
Be sure to check out all the other inspiring wood projects from my blogging friends! I'm so excited that Emily from Two Purple Couches has joined in on the challenge, so be sure to leave her some love!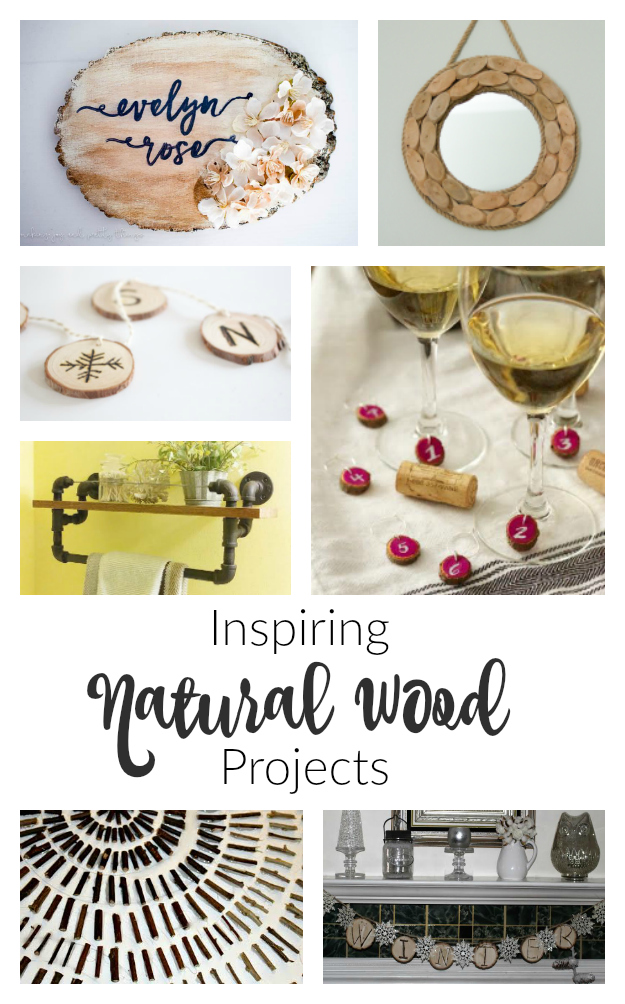 Personalized Nursery Wood Slice Sign- Making Joy and Pretty Things
Driftwood Mirror- Little Bits of Home
Wood Slice Winter Garland- My Life from Home
Natural Wood Shelf- Our House Now a Home
Mini Wood Slice Wine Charms- Two Purple Couches
Art Using Twigs- Knock it Off Kim