*Affiliate link provided for your convenience. For more info, see my full disclosure here.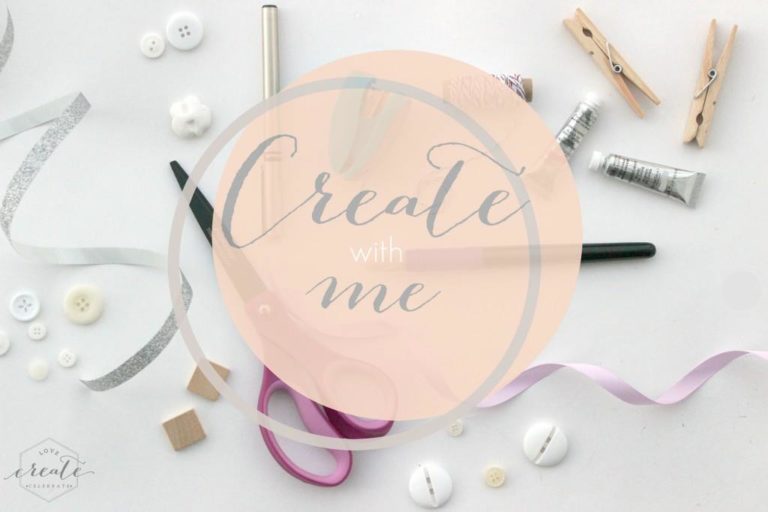 Hey, Friends! Hope you all are having a great week! Before I jump into all the happy Create with Me Challenge stuff, I have to share a personal tidbit. Otherwise, I feel like I'm lying to you that we are all happy go lucky over here and I'm at home crafting without a care. 😉 While I am unbelievably happy the Patriots won, life lately has not exactly been easy going to our little family.
As you may know, I had surgery on Friday to remove my gallbladder. Surgery went fine and I have been recovering, although I admit, it's a lot more pain than I anticipated. The double whammy came Sunday afternoon when my husband came down with a stomach virus and was incredibly sick, needing to go to the hospital to replenish his fluids and get some meds in him. Needless to say, it's been rough.
Praise God, though, Jeremy's brother came and helped Jeremy and my bestie came and got the kids and I and she and her family are caring for us at her house, trying to keep us away from the germs so hopefully we stay well. I am so, so thankful for their sacrificial love to us and am truly humbled by it.
So, please pray that Jeremy heals up quickly and that no one else gets the virus! Thanks, Friends!
Now, on to the happy stuff! 🙂 This month, you all voted for us to use fabric in our projects! As soon as I saw the voting results, I knew what I needed to do. I needed to use this opportunity to light a fire under me to finally pull out the machine* I bought last year and get to work! That's right, I bought it last year and still hadn't used it. Heh heh.
Jeremy so kindly helped me figure out how to thread the darn machine needle and I was actually in business!
In case you didn't guess, sewing is sooooo not my thing. It makes me mad! But, I decided it was time to banish the temporary shade on our front door (yes, we've had it for nearly 5 years) and finally make a proper shade! Look closely, do you see the shade clips at the bottom? We try to keep it classy around here. Ha!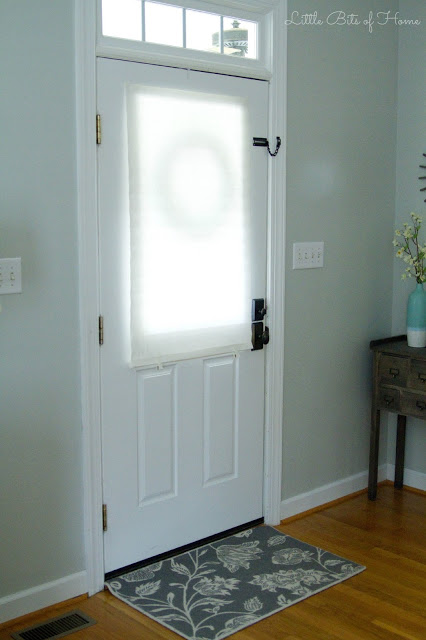 I found a pretty fabric at an outlet and while the employee was cutting, she asked me how much I had left for my turnover. I was thinking, "Turnover means seam, right? Hmmm, maybe I should have measured more precisely." I answered with a sophisticated "a little". Bahahaha!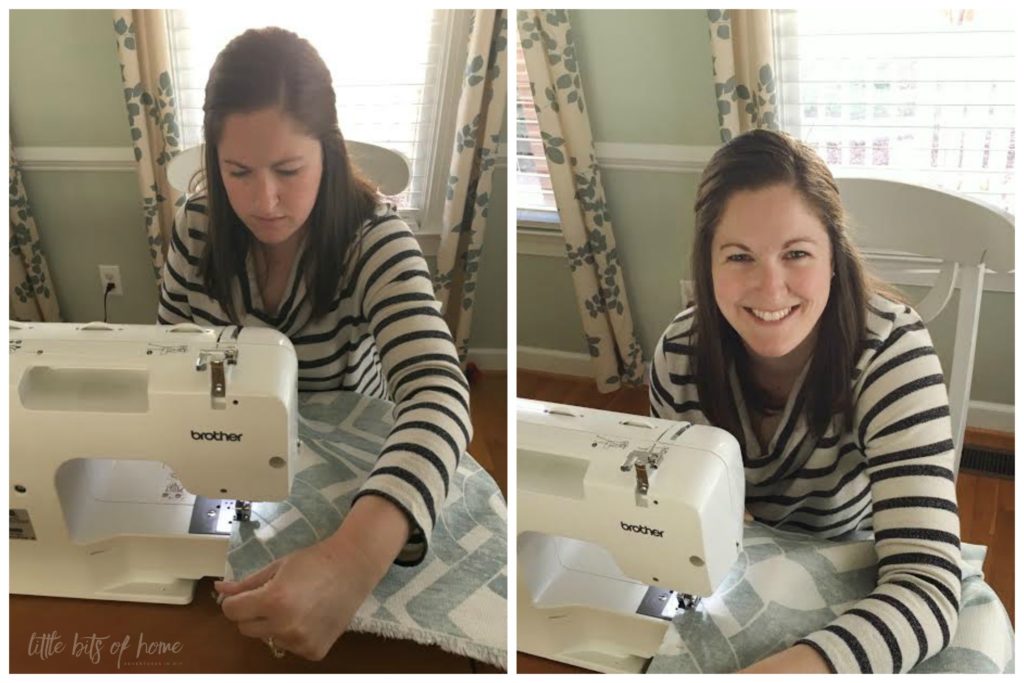 Thankfully, my new machine works great once the dreaded threading is out of the way! I simply sewed a rectangle slightly bigger than my window, leaving the top and bottom seems wider to fit in the curtain rod. Ta da!! Not even going to lie, this is the first sewing project since my teens that I actually finished and turned out! I was a little excited! 😉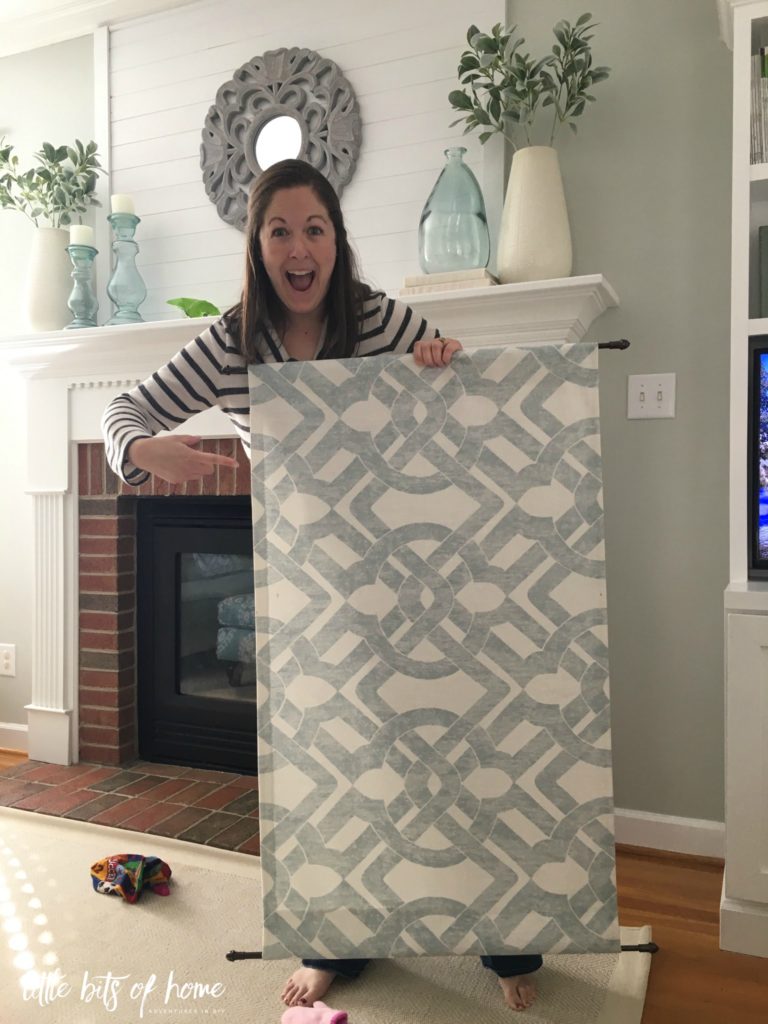 I hung the curtain on two skinnny rods hung by Command Strip hooks*. What do you think? Here it is in the daytime with the sun shining in.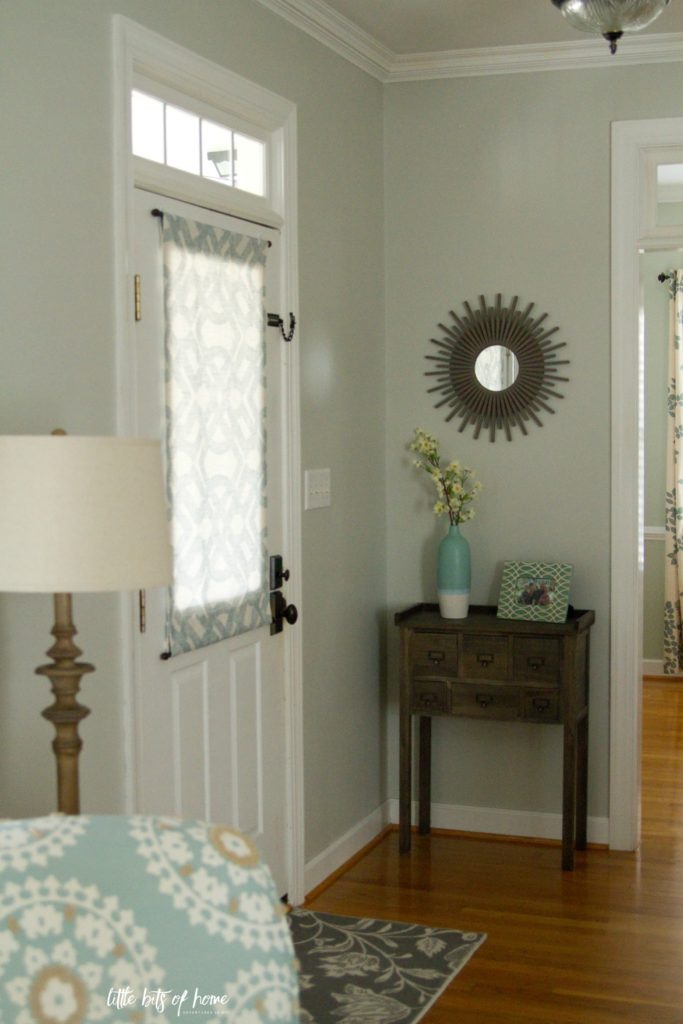 And here it is at nighttime!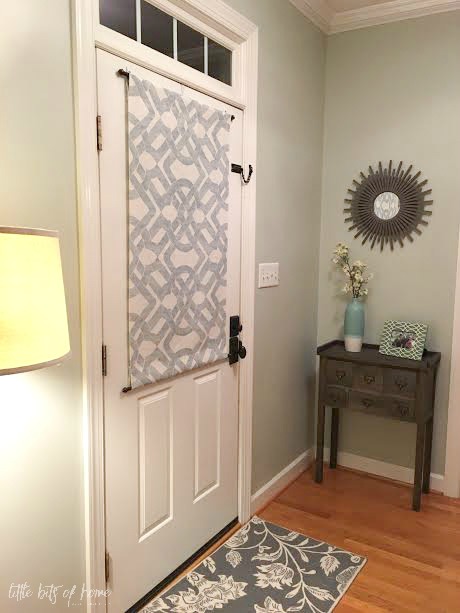 Hope this inspires you to blow the dust off your machine and put it to good use! And, yay for no more temporary paper shade on our front door!
Be sure to vote below to let us know which material you would like us to use for our next challenge!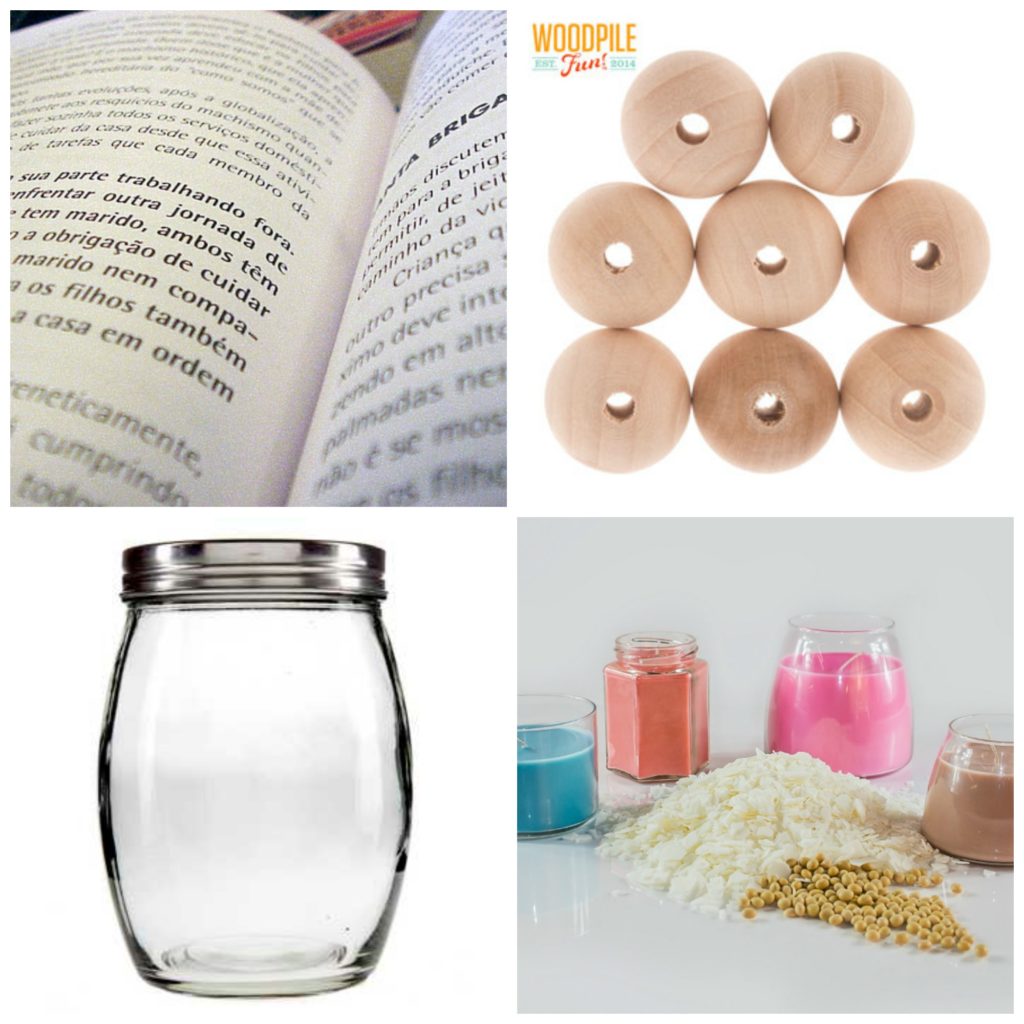 Images via Freeimages.com, Amazon, and Hobby Lobby.
Create your own user feedback survey
IF YOU CANNOT SEE THE SURVEY, CLICK HERE!
See more inspiring fabric projects by my blogger friends below!!!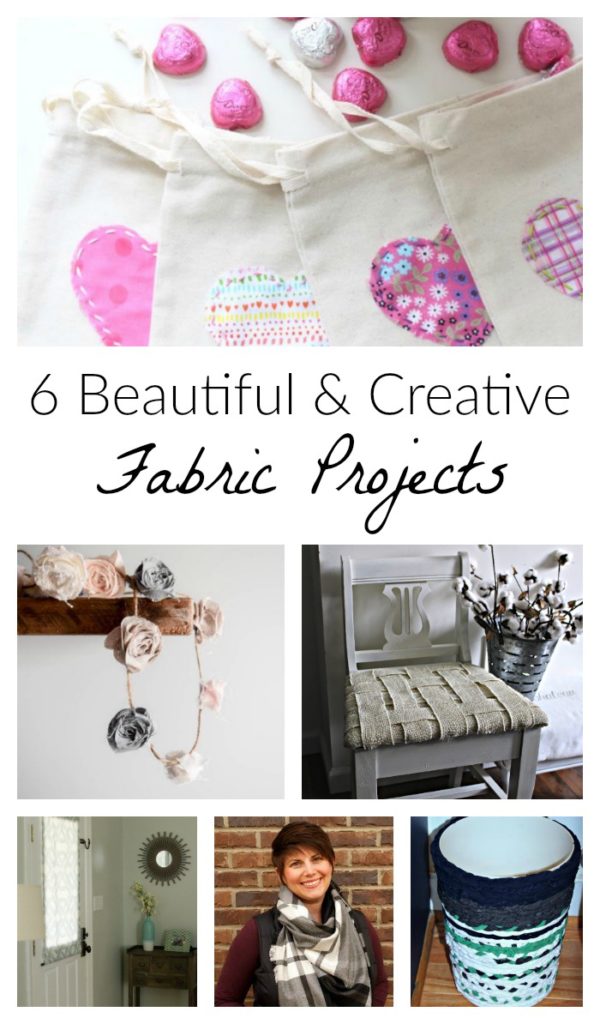 Fabric Heart Treat Bags via My Life from Home
DIY Fabric Garland via Making Joy and Pretty Things
Updated Chair with Burlap via Our Crafty Mom
Simple Window Curtain via Little Bits of Home
DIY Blanket Scarf via Two Purple Couches