Affiliate links noted in italics are provided for your convenience. For more info, see my full disclosure here.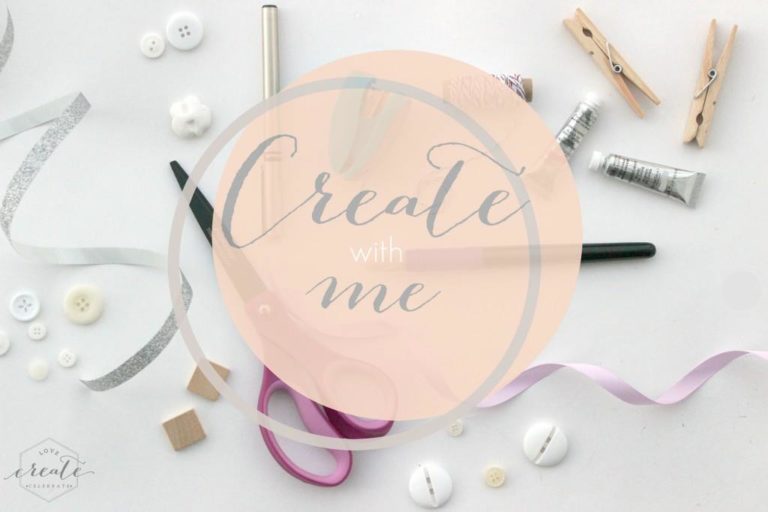 Last month, you voted for us to use book pages in our Create with Me projects for this month. I immediately thought of Little Girlie's room (Remember, she wanted a purple, monkey bedroom…) and wanted to create some artwork using the book Monkey and Me. I mean, how sweet are the pictures and how perfect would that be in her room?!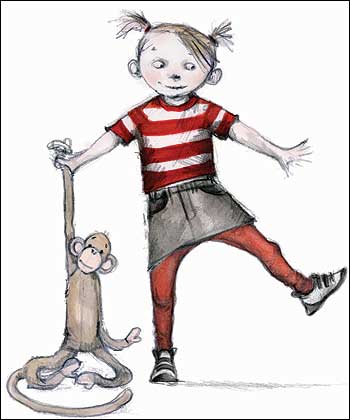 I knew that I was going to be ripping out some pages and just couldn't bear the thought of doing that to a perfectly good book, so I ordered the book used for a couple dollars. And… I waited for it…and waited…and waited. Knowing this post was due, I finally had to give up waiting and think of Plan B.
I decided to press on and do a similar project for the playroom since I haven't updated the gallery wall in years. I asked the kids if there was a book they would love to see the artwork on the wall and they requested Green Eggs and Ham. We are huge Dr. Seuss fans around here and I did grow up being called "Sam I am", after all, so it was a natural choice for the wall!
I found that the first and last pages of the book were the same piece of artwork with no text on them and immediately knew that's what I wanted to use. I could take out the very back page and not ruin the book at all! I simply ran a blade along the page as close to the spine as I could get and it came out cleanly!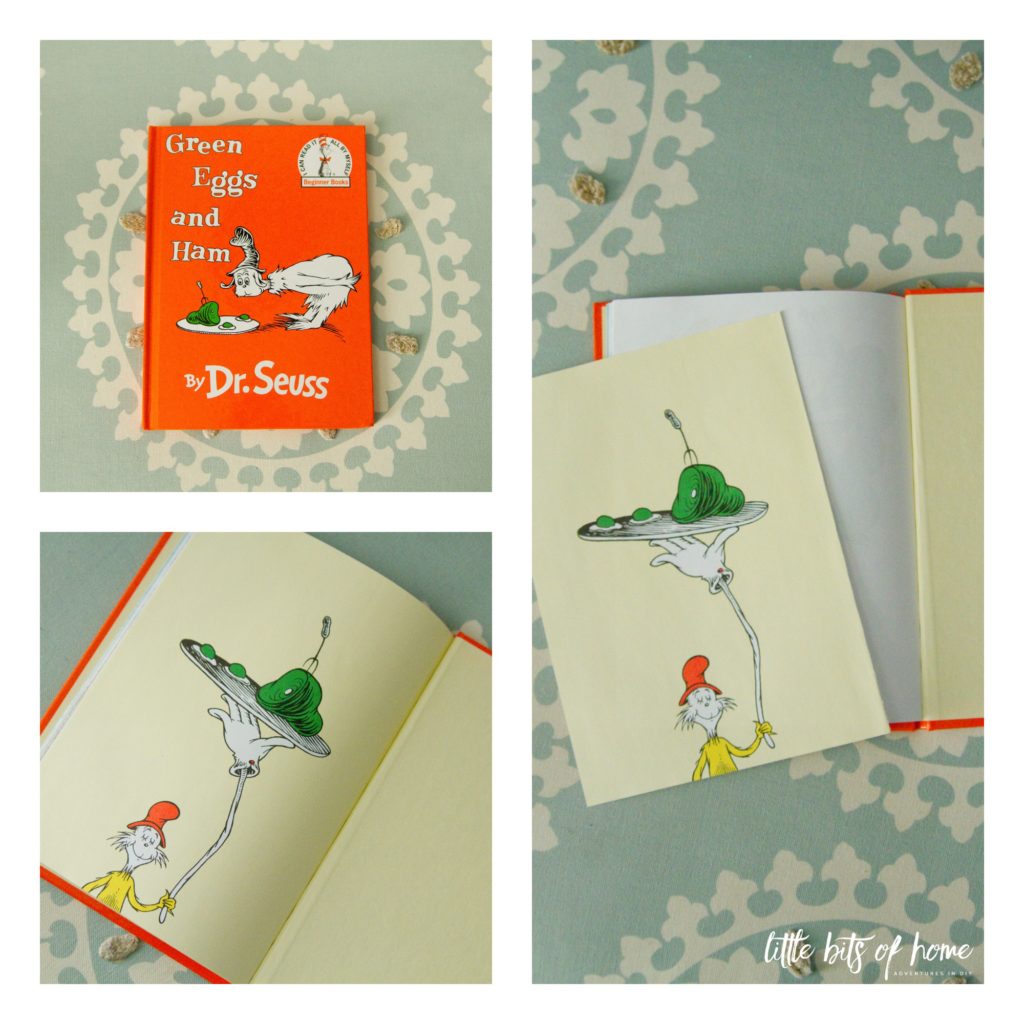 Then, I popped it on some colorful scrapbook paper and framed it! Crazy, ridiculously, easy! So easy that I almost didn't post this because it seemed too simple!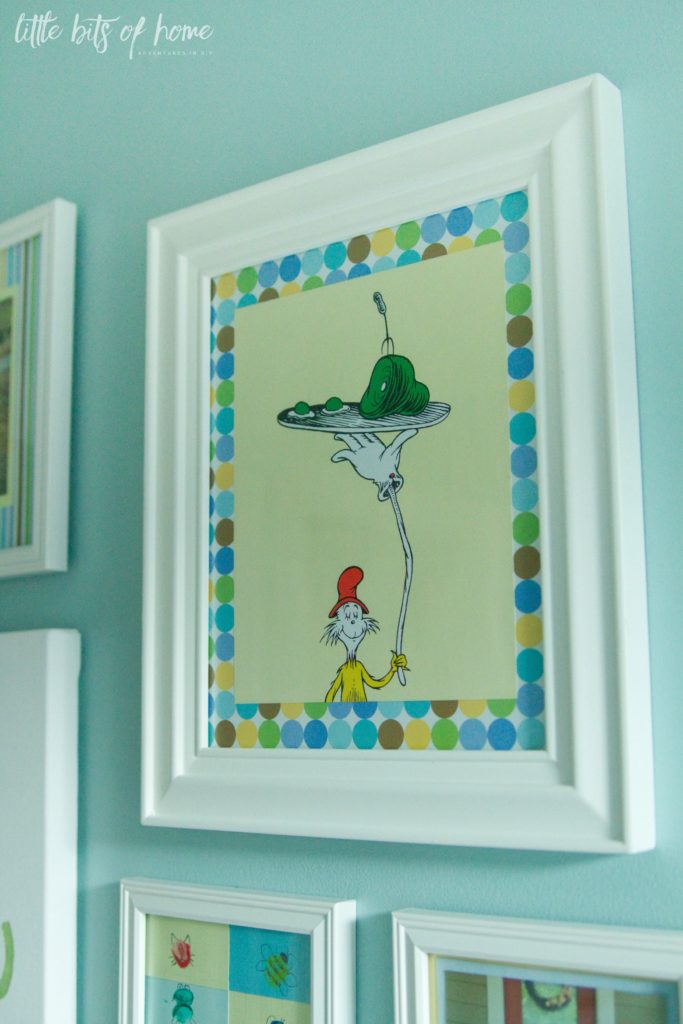 I think it looks so cute in our gallery and I love getting to have Dr. Seuss art on the wall!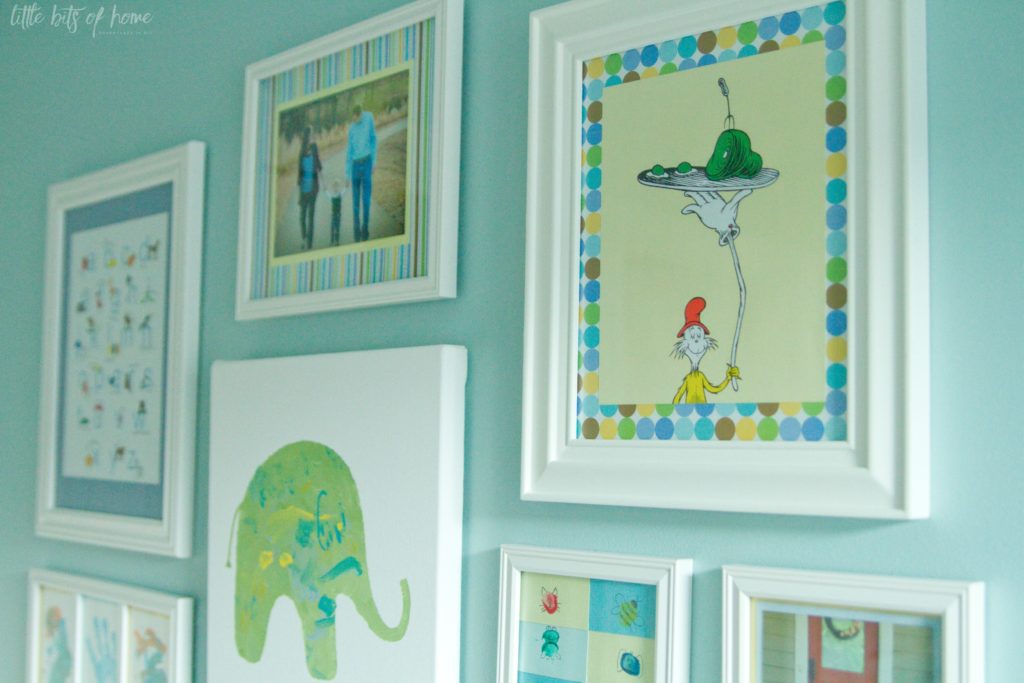 And, wouldn't you know, the Monkey and Me book came last night. Of course. 😉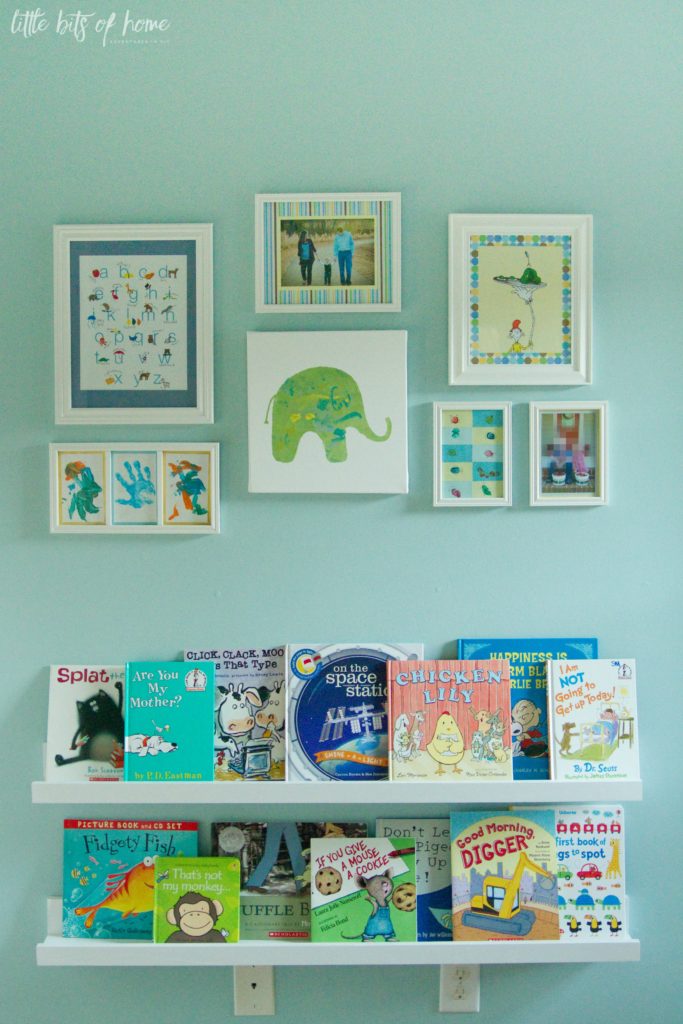 Now, it's your turn to decide what we use for next month's challenge! Vote below!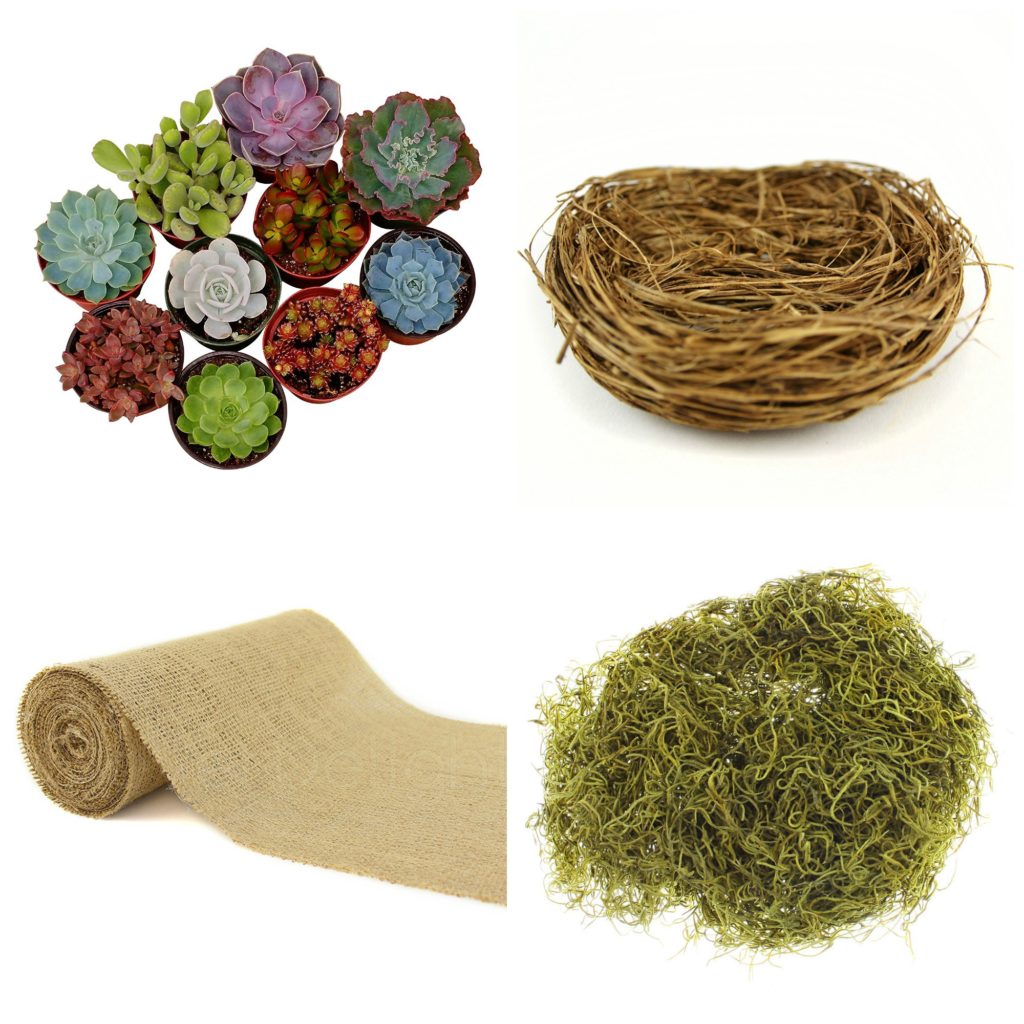 Images via Amazon.com & Michaels.com
Create your own user feedback survey
If you can't see the survey CLICK HERE!
Be sure to check out the super creative projects by my blogging friends!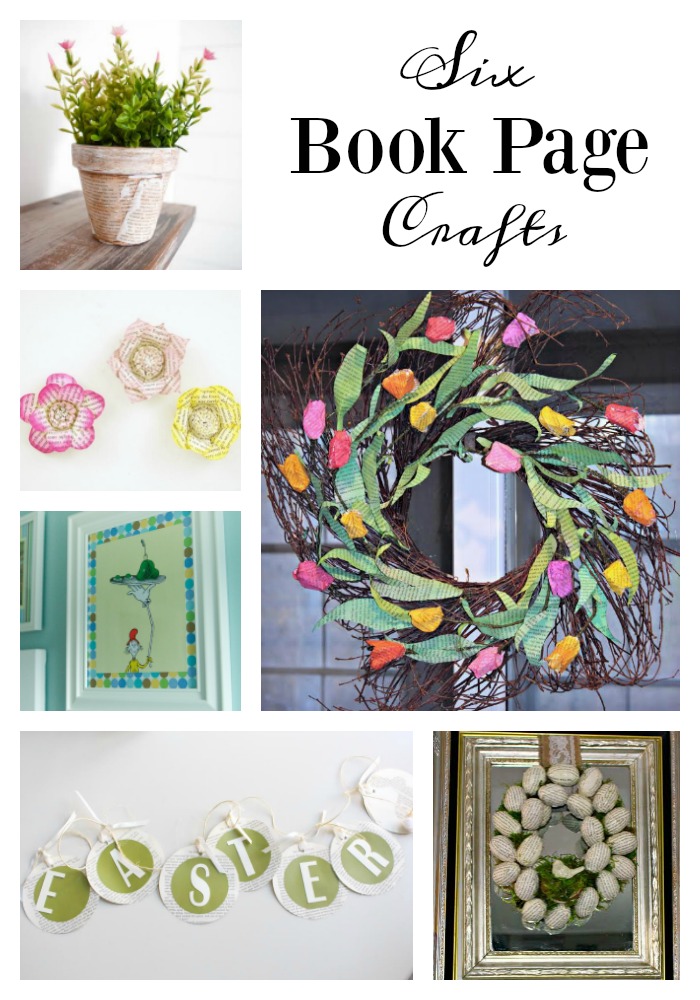 DIY Planter from Bookpages via Making Joy and Pretty Things
Book Page Flowers via Two Purple Couches
Easy Book Page Art via Little Bits of Home
Paper Tulip Wreath via Knock it Off Kim
Easter Book Page Banner via My Life from Home