Considering it's already April (!!!), I'm super late in posting our 2017 home goals! I was sick with gallbladder stuff for so long and my energy level was so low that I have been mainly sticking to little crafts and seasonal decorating for the past several months. But, now that my surgery is out of the way, I'm off post-op restrictions, and am feeling like myself again, I'm finally ready and able to tackle some of the bigger DIYs on our list! Hooray!
I had made my 2017 list a few weeks ago, but then a bunch of things broke, so we had to completely rework our home goals for the year. I don't know if it happens this way at your house, but at our house, things break in groups. "When it rains, it pours" is totally true for us. Our bathroom started leaking, our washer broke, our air needs replacing, our vacuum died, etc and they all decided to go out at one time. Ahhh!
So, in light of all.the.broken.things, here's our goals for 2017!
First up on the list is our laundry closet. Our washer broke and was constantly off balance then draining and refilling. Our water bill was outrageous! Not to mention, the silly thing was already rusting after only 5 years! Grrr! So, we had to buy a new washer. We took the opportunity to rework the functionality of the laundry room and I can't wait to share it with you! We just got our project supplies today, so be watching for updates and more details on that!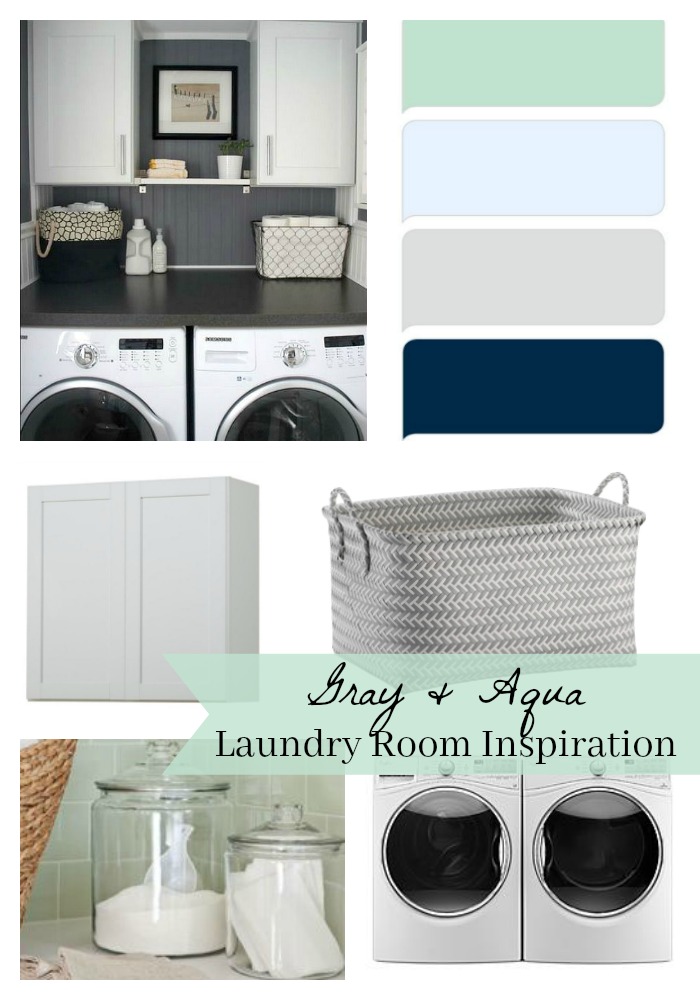 Laundry Closet Inspiration via Hooked on Houses
Laundry Closet Plans:
-Replace Washer/Dryer
-Build Countertop
-Replace Shelving with Cabinet
-Paint
-Organize
-Accessorize
Next on the list is our master bathroom. We have been planning to redo our bathroom, but had planned to do it next year, not this year. However, we discovered a leak which uncovered some water and moisture problems, so we need to expedite the remodel. We are in the middle of getting estimates from contractors for that. We are going to completely gut the bathroom and are planning to hire out some of the work and do some if it ourselves. I'll keep you updated once we select a contractor and get the ball rolling!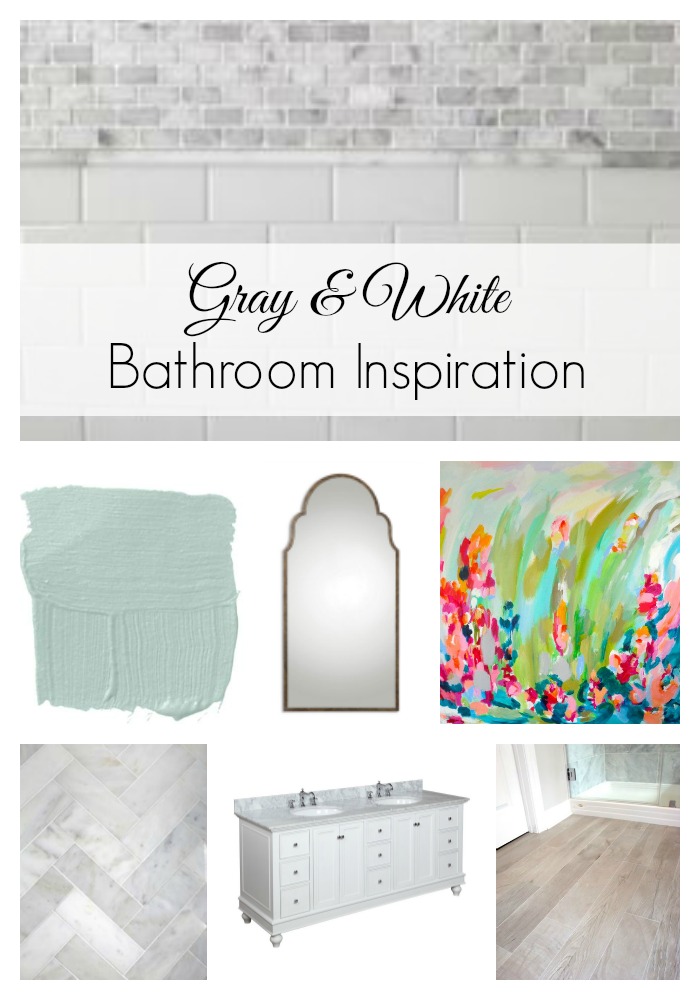 Artwork via Susan Skelley Art
Master Bathroom Plans:
-Gut Everything
-Create Linen Closet
-Expand Shower
-Re-tile shower and floors
-Replace Vanity
-Replace Toilet
-Repair drywall
-New window?
-Install additional fan
-Replace lighting fixtures
-New Mirrors
-Paint
-Decorate
I've been working behind the scenes on redecorating our master bedroom. I actually bought a new bedspread about a year and a half ago, but it has taken me a while to collect new decor pieces and find the perfect curtains. I've actually made a lot of progress! I'm finally ready to paint and I think that will really transform the room! All the products from the inspiration board are things I have already purchased and have in the room. About 6 months after I bought our new bedspread, Life on Virginia Street posted the top photo from my inspiration board on her Instagram using the same bedspread! I can't tell you how helpful seeing her image was! I was kind of stuck and it inspired me and gave me a lot of direction. Isn't it beautiful?!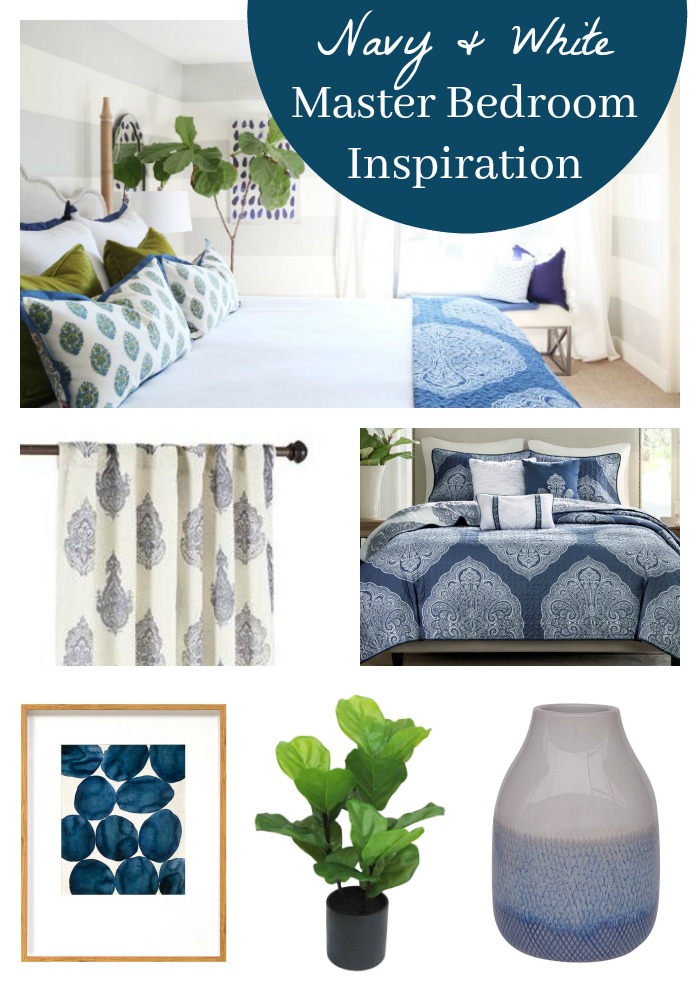 Master Bedroom Plans:
-Paint
-Replace Bedding
-New Curtains
-Accessorize
-Decorate Walls
-Bench?
I've also been working behind the scenes on Little Girlie's bedroom. I have been slowly collecting things for her room, but the main thing we've been doing is trying to figure out a new layout and how to help it function best as a big girl room instead of a nursery. I think we finally have the layout figured out, so now on to the fun stuff!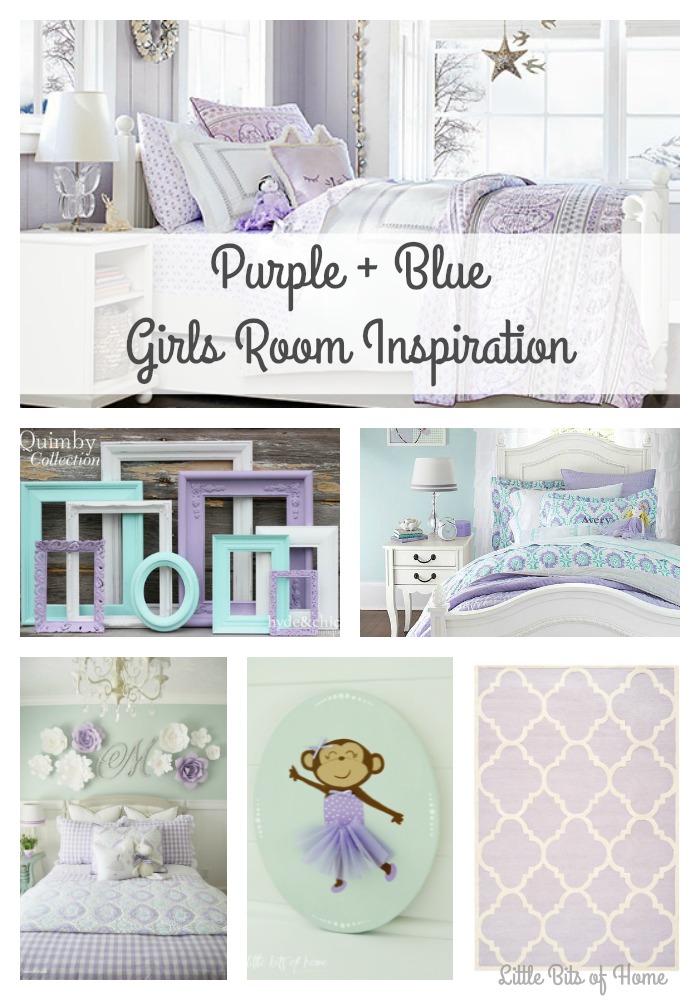 Room Inspiration Photo (Bottom Left) via Home by Heidi
Little Girlie's Bedroom Plans:
-Paint
-New Bedding
-New Curtains
-New Rug
-Decorate Walls
-Restore Dollhouse
The last area we are working on is our yard. This is actually a continuation of last year's project! As you may remember, we redid our backyard last year. This year, we are adding landscaping to the new backyard and redoing the front flower beds that are overgrown and past their prime.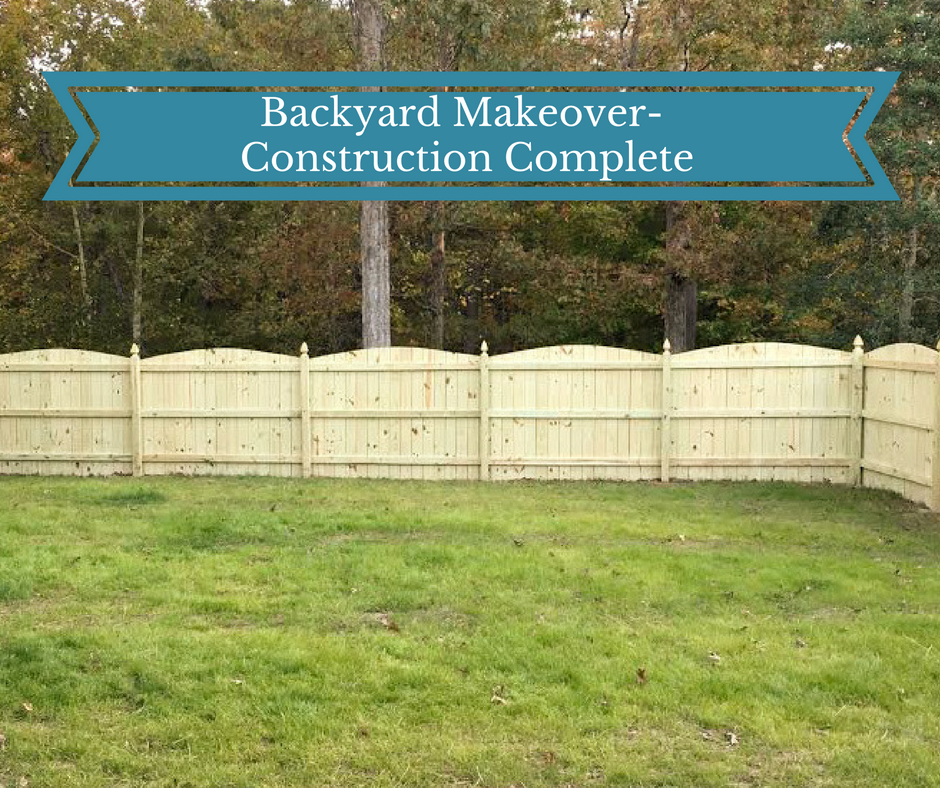 Yard Plans: 
-Finish gutting front flower beds (except my precious hydrangeas, of course!) 😉
-Add brick edging to flower beds
-Plant new plants in front flower beds
-Add more plants to side flower bed
-Create flowerbed in backyard
-Add mulch border along fence
-Stain fence
-Build a raised garden bed
-Install a swing set
And, of course, the boring house junk that you can't get away from! 😉
Boring Junk:
-Replace A/C Unit Upstairs
-Replace Vacuum
-Clean out the attic