Hey, Friends! I'm so excited about this month's Create with Me Challenge! Each month, you all vote for what we will do for our next month's challenge. Last month, you voted for Dollar Store DIY/Crafts. I love all of the projects my blogging friends and I came up with!
Guess what? There's some exciting changes up ahead! We have another new friend joining us for our monthly challenges! Big welcome to Sue from A Purdy Little House! She just made a faux fiddle leaf fig that you must go see!
Also, to celebrate our challenge growing, Amy created a fresh, cheerful new logo for us! And, last change, we will be starting an Instagram challenge for YOU! We will announce the supply that wins the voting next week and we want to see your projects using that supply, too! Look for more details on Instagram!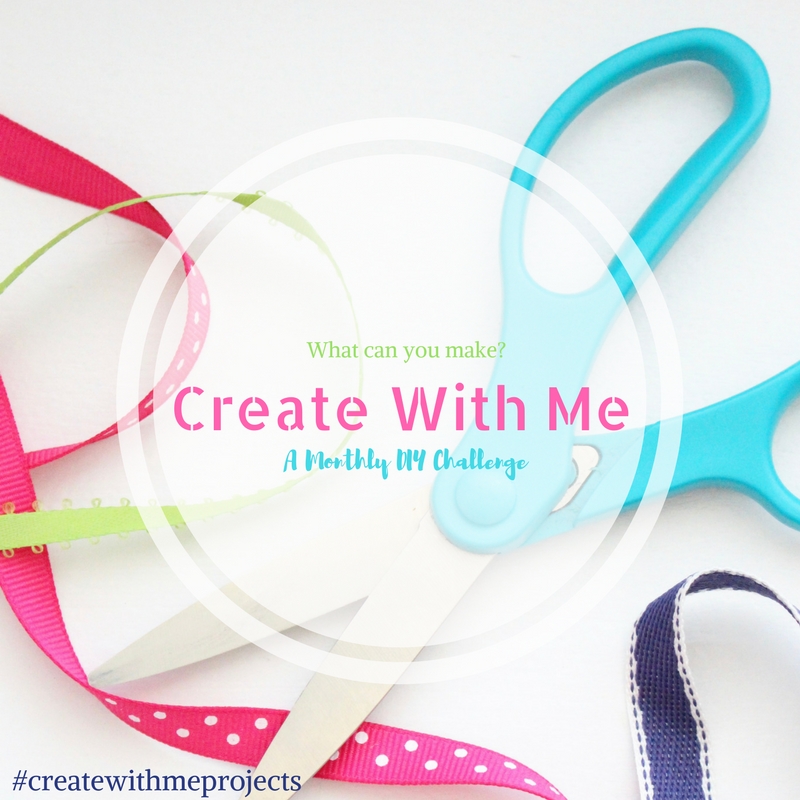 Now, onto my Dollar Store DIY! As you know, we just finished redoing our laundry room. I love the baskets we chose to organize the cleaners, but I knew I would need labels since you can't see what's inside.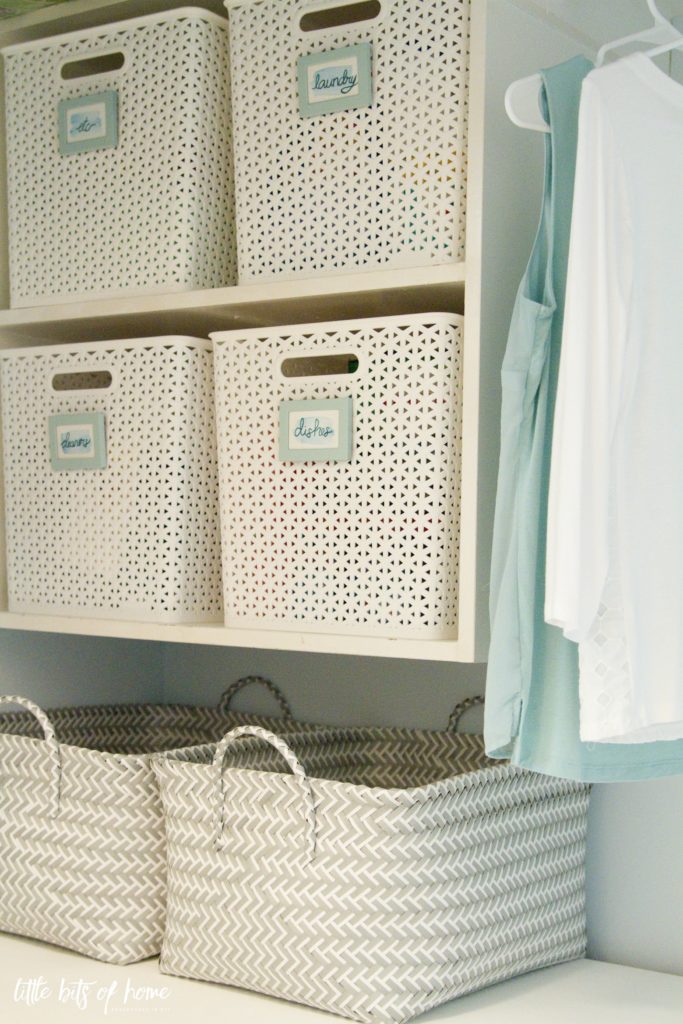 I found these cute metal frame labels at The Container Store and thought they would look great on the baskets. That is, until I saw the $10 price tag. For 3! And I needed 4! Thanks, but no thanks. I knew I could make even cuter ones from Dollar Store frames for less than half the cost! Here's how I made them!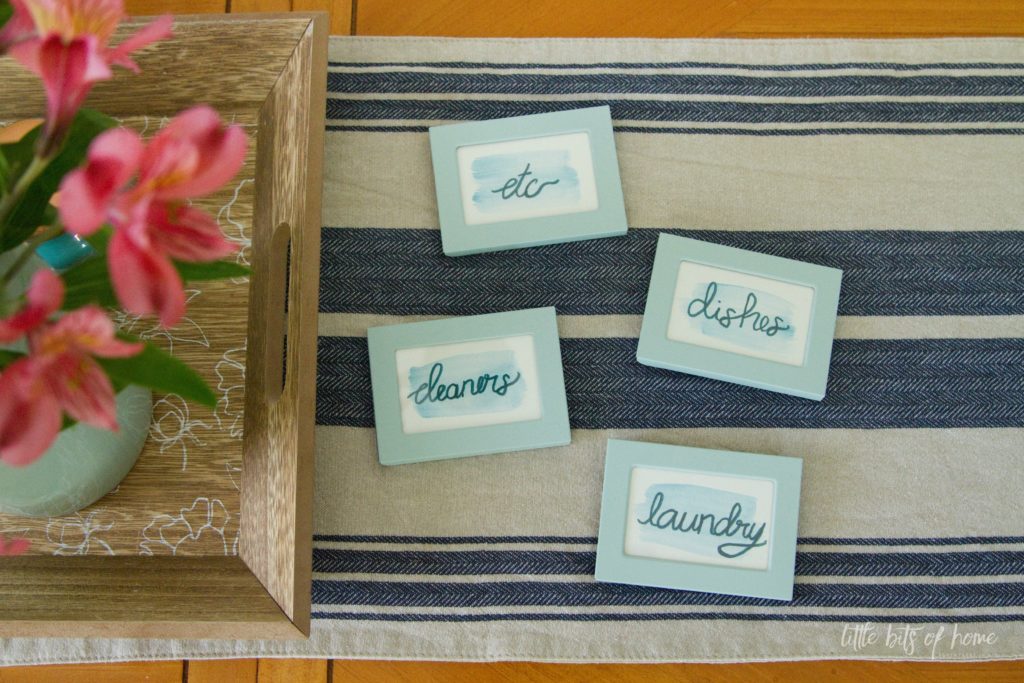 I purchased 4 mini frames from Dollar Tree and took out the glass and removed the backs. I gave them a couple coats of my favorite blue/green spray paint to coordinate with the laundry room.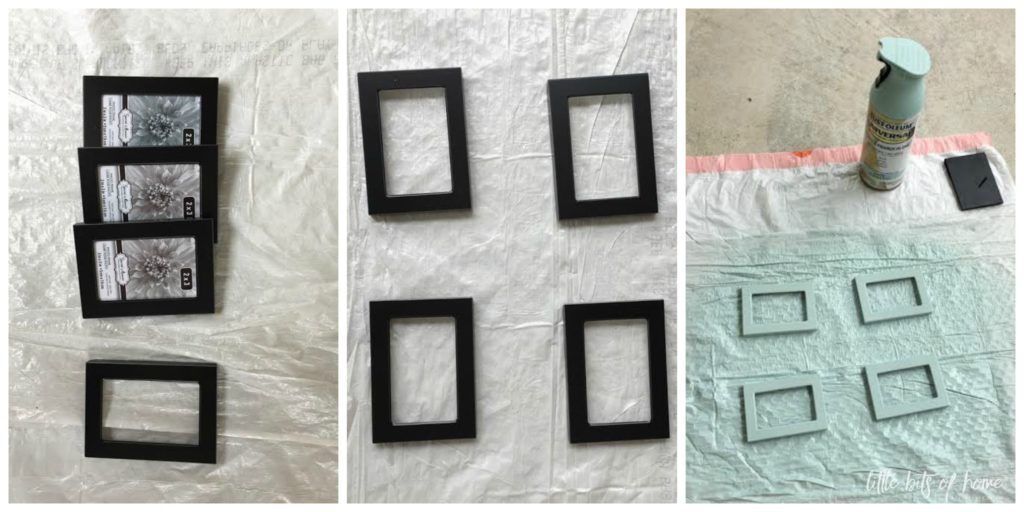 I wanted my labels to coordinate with the watercolor artwork I have in the laundry room, so I decided to do simple watercolor brush strokes for a pop of color behind the text. Now, before you all start telling me how you can't paint, let me assure you of two things. One, this is the easiest thing ever! Two, if you still don't want to try painting, you can totally make your labels in Picmonkey.com! They have fancy texts and cute backgrounds you can use–no paintbrush needed! I was going to take this route, but we are out of printer ink and that junk is expensive, so I took the painting route and am so glad I did!
I cut some cardstock to size, then used a flat paintbrush to lightly create a couple strokes in the middle of my paper. My paintbrush was fairly small, so I did three strokes per label, alternating the direction of my strokes.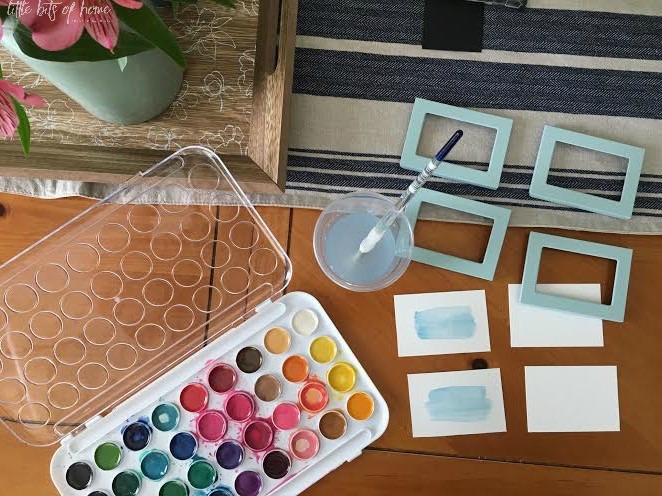 After my paint was dry, I used a pencil to lightly write the words over the top of the watercolor. It's not perfect, but it'll do! I practiced my scripting on a scrap piece of paper first while looking at pretty hand scripting on Instagram for inspiration.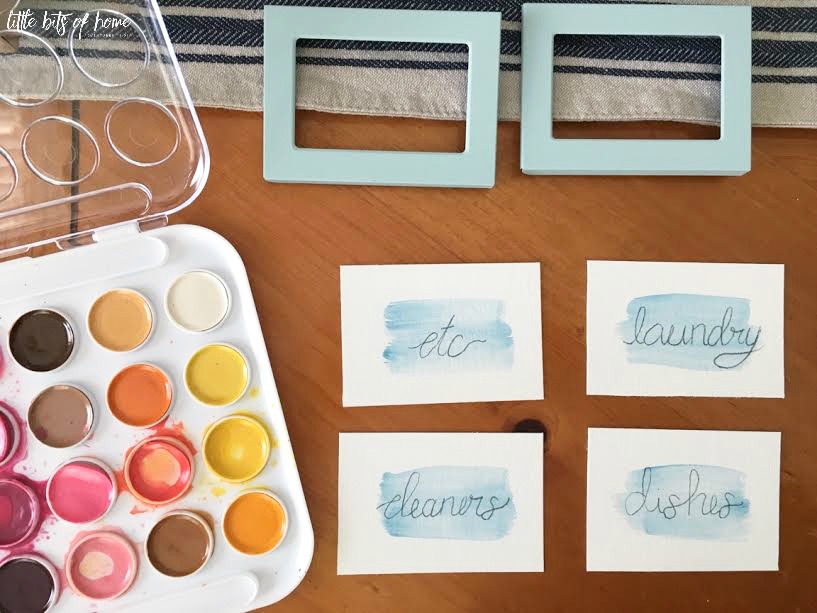 I went over my pencil marks with a scrapbooking marker. Easy!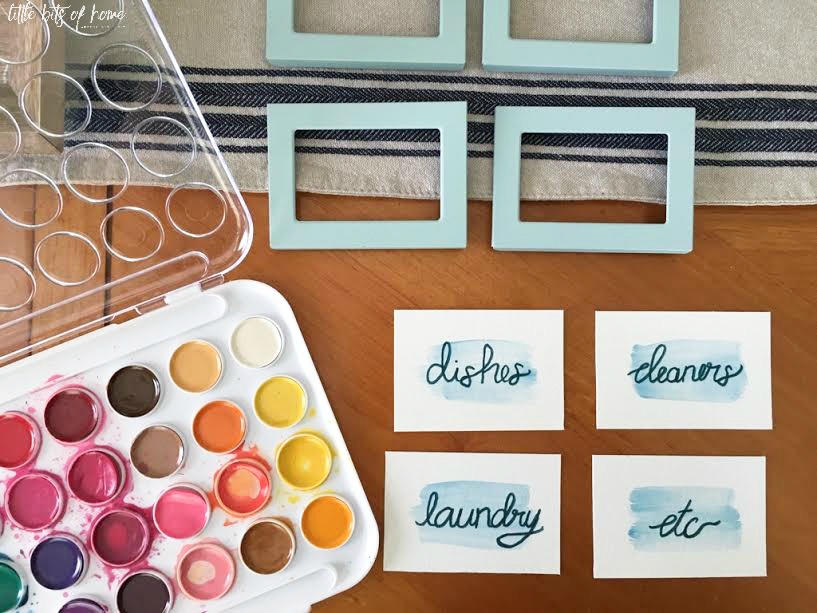 I reassembled the frames and popped my labels in and they were ready to hang!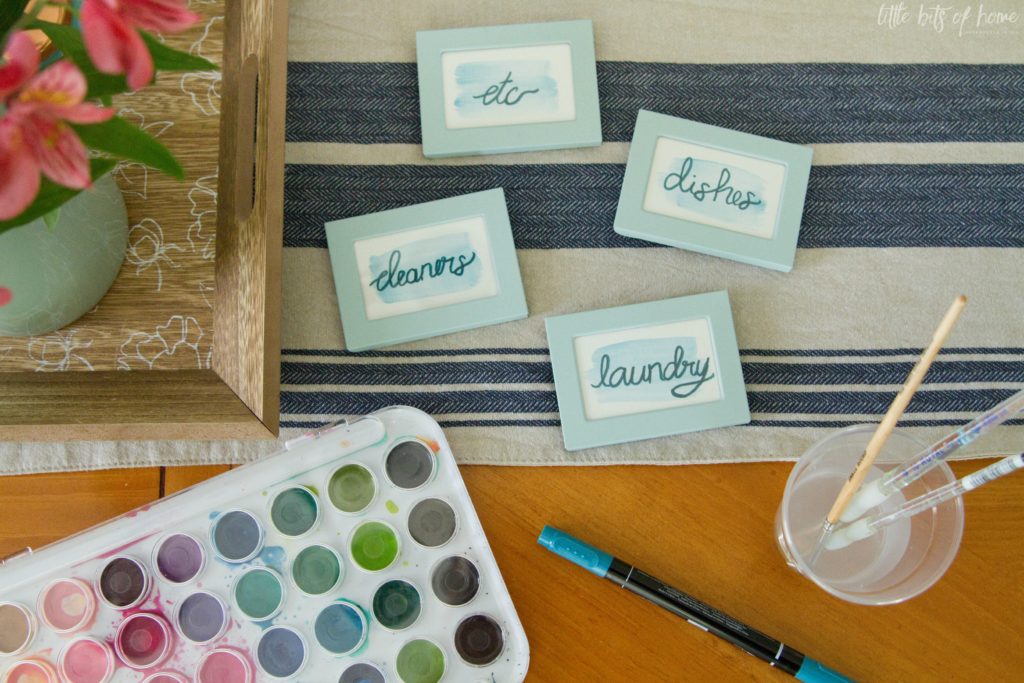 To hang them up, I snapped the little folding stand off the back of the frame, then hot glued the frame right onto the basket.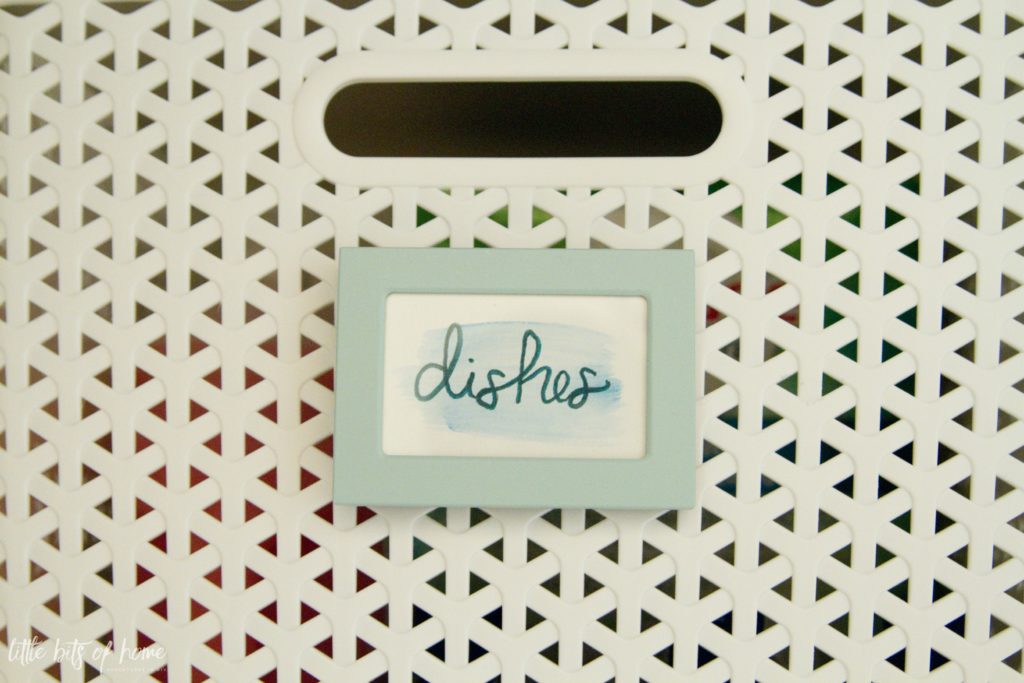 Cute, right?! And it only cost me $4!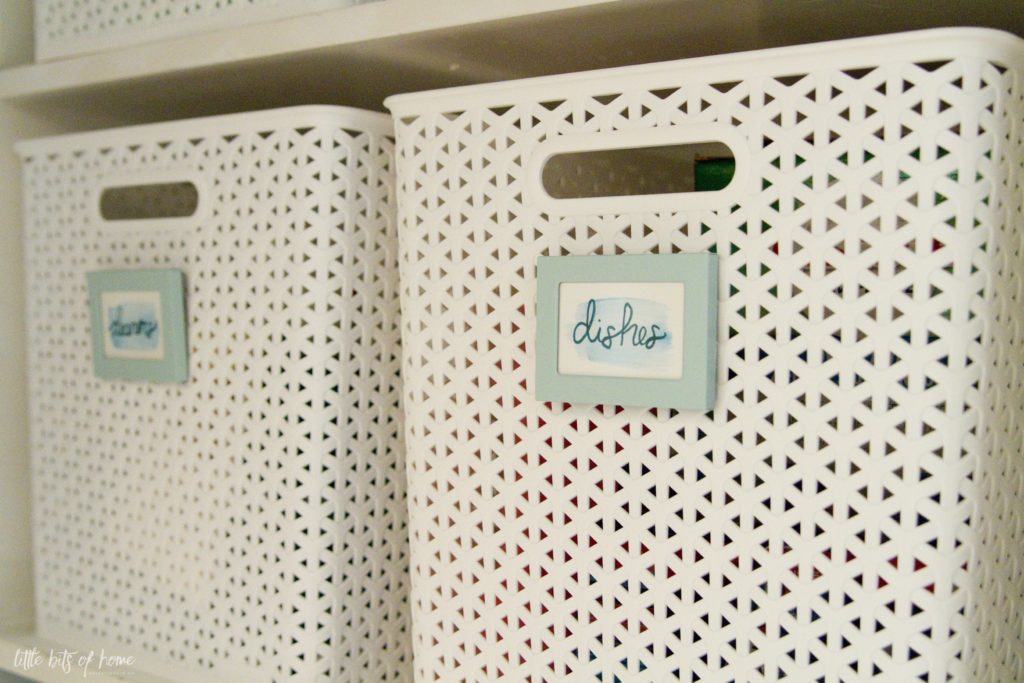 Be sure to check out the other awesome Dollar Store DIYs below! But, first, tell us what you'd like for us to use in our next challenge! Vote below!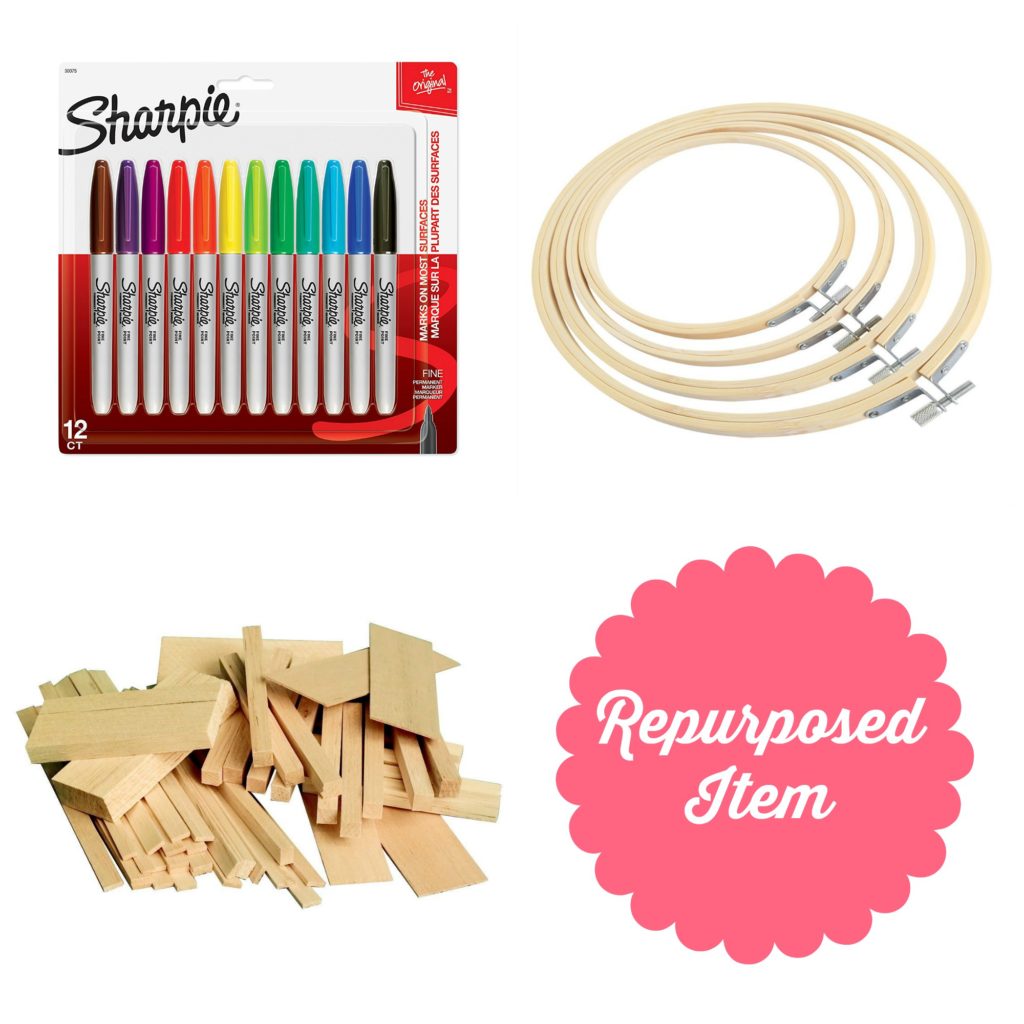 Supply Photos via Amazon.com
If you can't see the survey, CLICK HERE!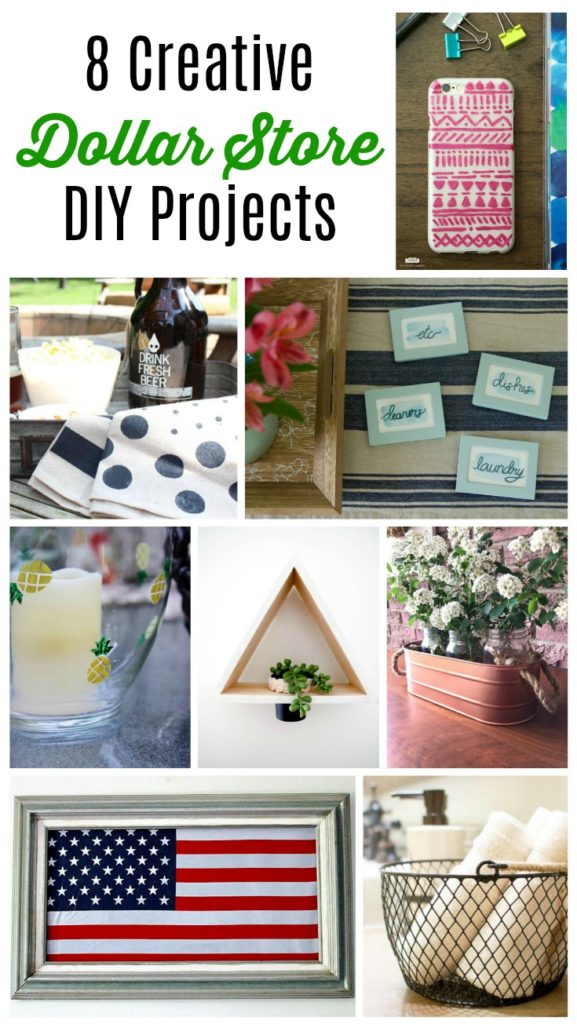 Tribal Painted Phone Case via Two Purple Couches
DIY Etched Glass Beer Mugs via My Life from Home
Watercolor Labels via Little Bits of Home
Vase with Pops of Pretty Pineapples via Knock it Off Kim
DIY Triangle Shelf Planter via Making Joy and Pretty Things
DIY Copper Planter via A Purdy Little House
DIY Fourth of July Art via Our Crafty Mom