Well, it's finally happening! September 1 is the day that I declare it close enough to fall to start decorating!!! Yay! And, what would decorating be without a little craft or two thrown in?! 😉
For our Create with Me Challenge last month, you all voted for us to use fabric scraps in a project. I decided to use the leftover fabric scraps from my No-Sew Pumpkin Pillows to make a coordinating pumpkin banner!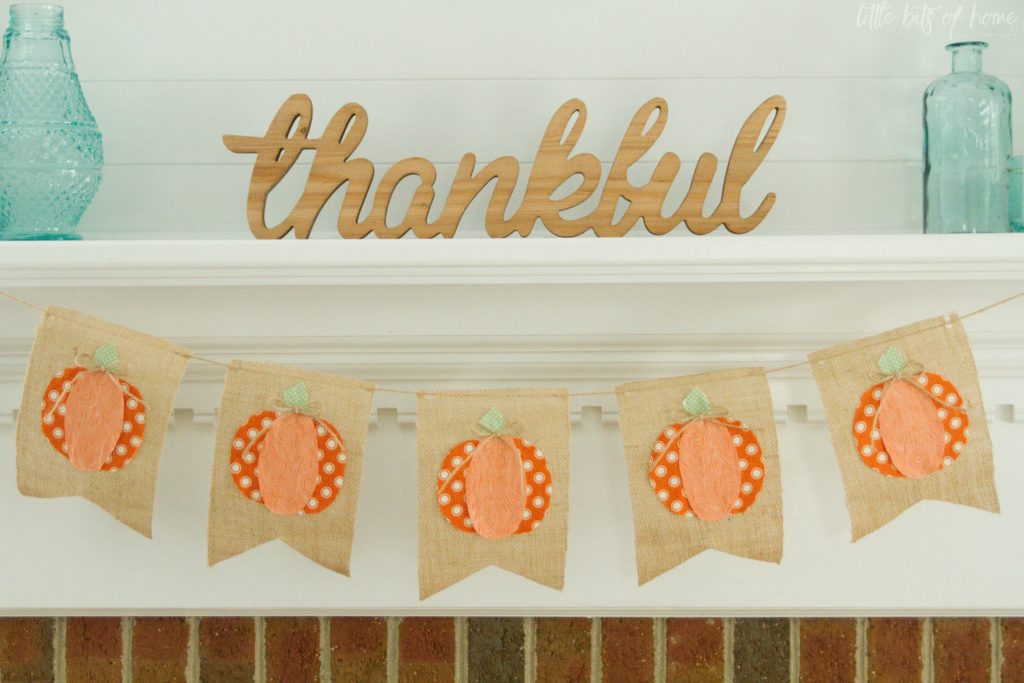 See how well the coordinate?! Adorable!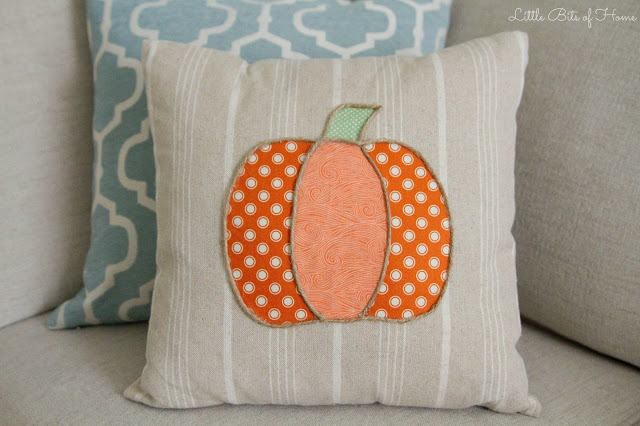 To create my banner, I made myself a pumpkin stencil using some construction paper. I cut it out into three pieces so I could alternate the fabrics. Then, I traced my stencils onto the backside of my fabric scraps and cut them out.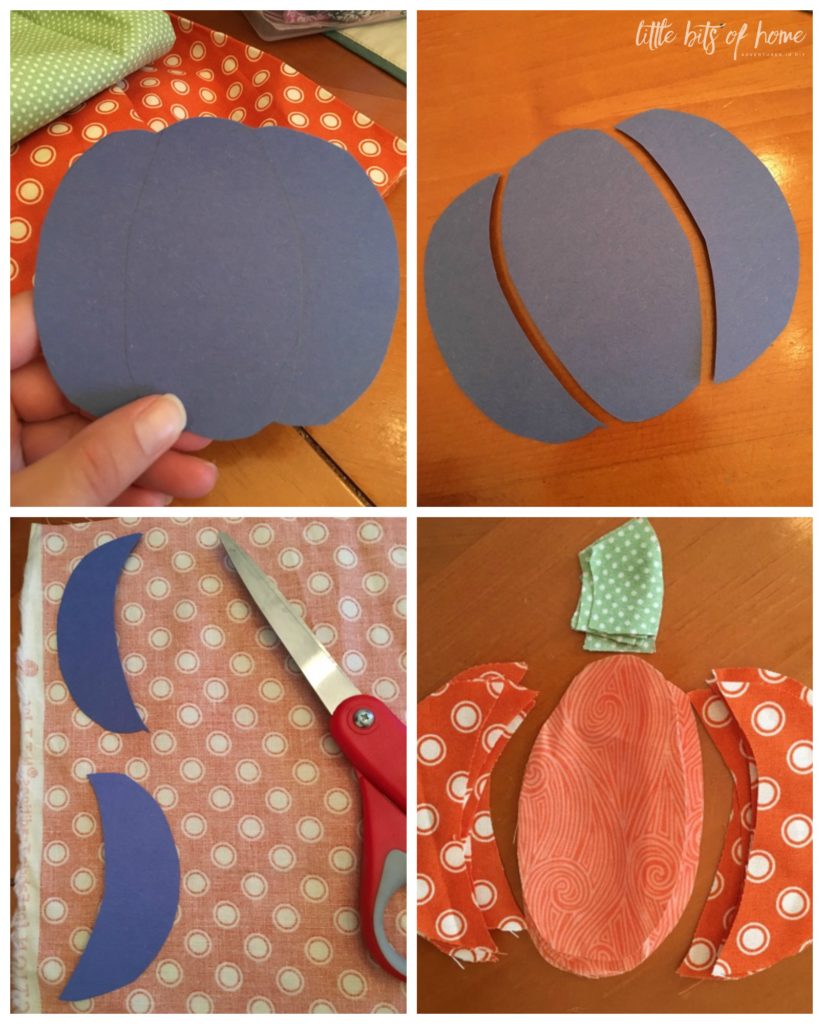 Quick tip: I have always hated using fabric for crafts because it is so dang hard to cut. I finally wised up and listened to my mother and bought a pair of inexpensive sewing scissors.  Holy cow, they work sooooo much better! Worth the $2.29! Thanks, Mom! 😉
I purchased some laminated burlap at Michaels to use as the base of the banner. I have found that the laminated burlap is much easier to cut and a lot less messy for crafts than regular burlap. It's less than $2 a roll after coupon! Yay!
I cut the burlap for my banner, then hot glued the pieces of the pumpkins onto it. I quickly learned to go easy on the glue and try to stick toward the underside perimeter to avoid glue lumps. I added a jute bow to the stem of the pumpkins, then hole punched the corners and strung more jute rope through to hang the banner.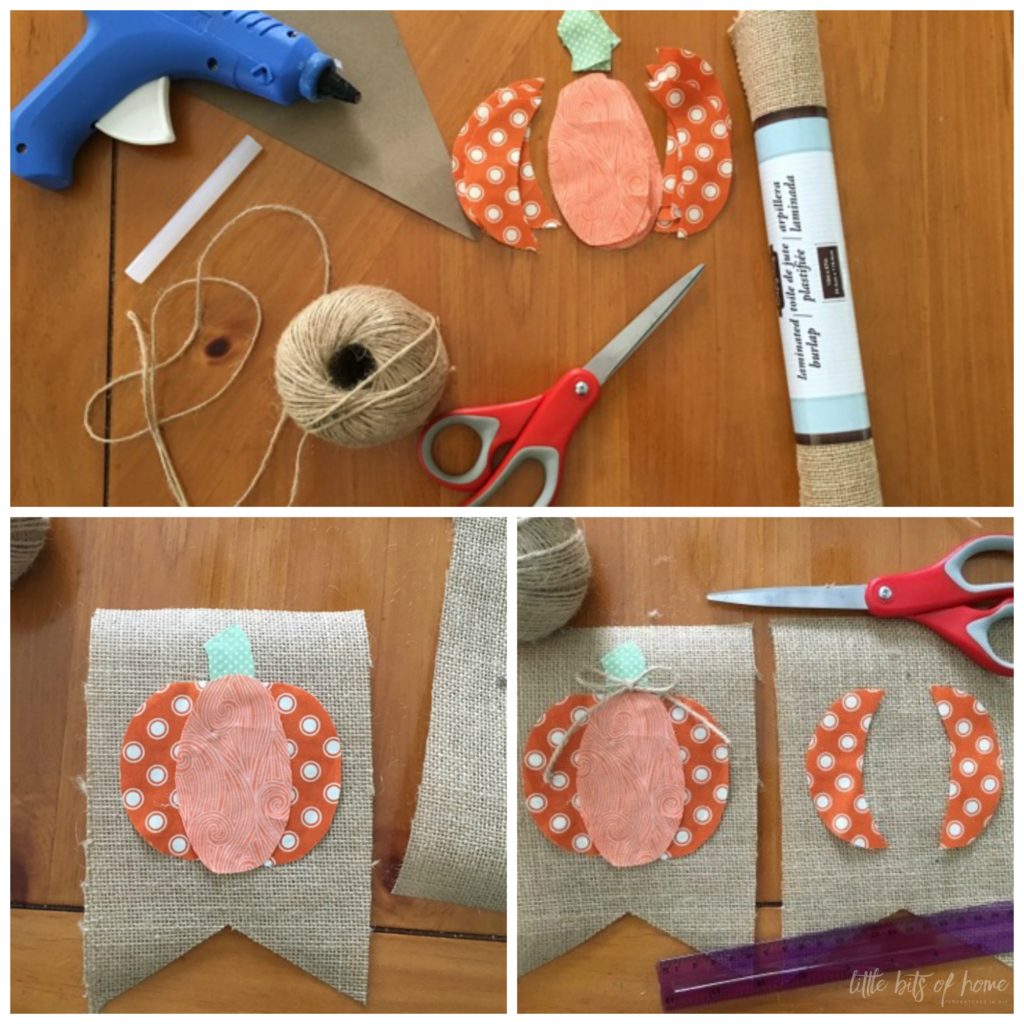 Super cute, right?! I love fall crafting!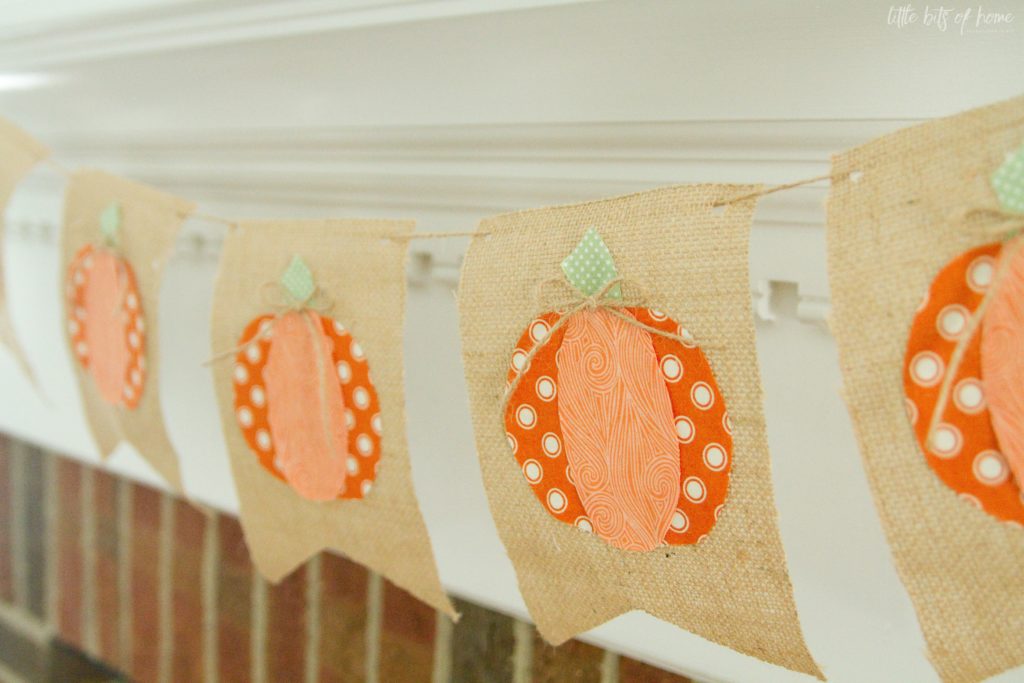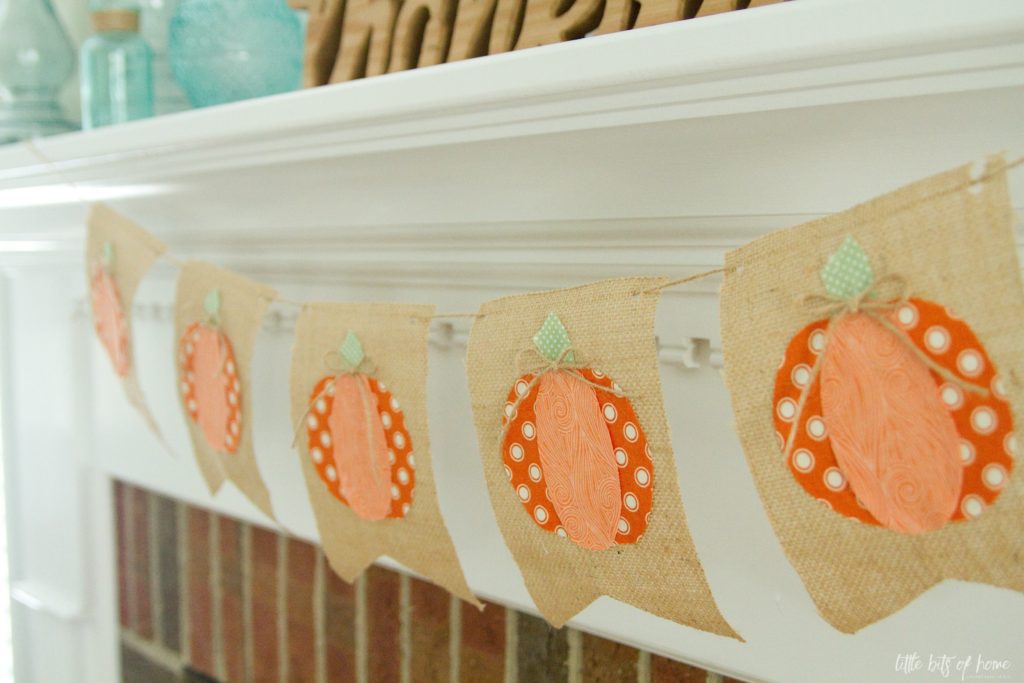 Be sure to check out my blogger friends' fabulous fabric scrap projects below! Fabric scraps never looked so good! Also, be sure to vote for the material you want us to use in our next challenge!
Create your survey with SurveyMonkey
If you can't see the survey, CLICK HERE!