*Affiliate links noted in italics and provided for your convenience. For more info, see my full disclosure here.
Hey, Friends! I've had so much fun this year decorating our mantel for each season along with my blogger friends! We are back today to share our Christmas mantels with you! There's nothing cozier than snuggling up on the couch next to the Christmas tree with a warm fire going in the fireplace!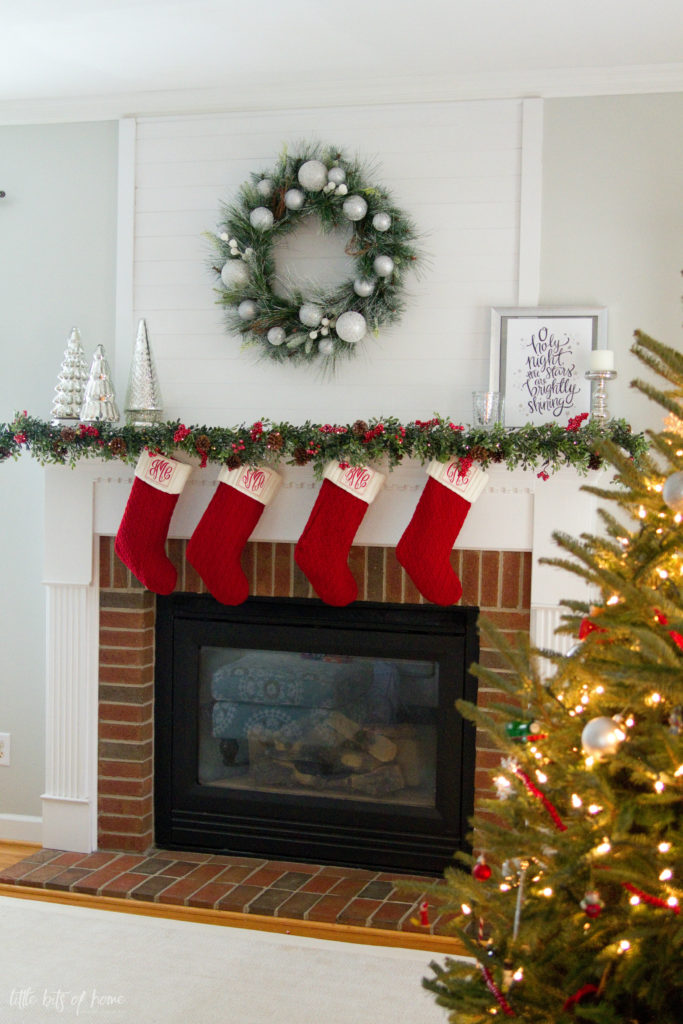 I kept things very similar to last year, hanging our red stockings, and using this large Christmas wreath in place of the mirror over the mantel.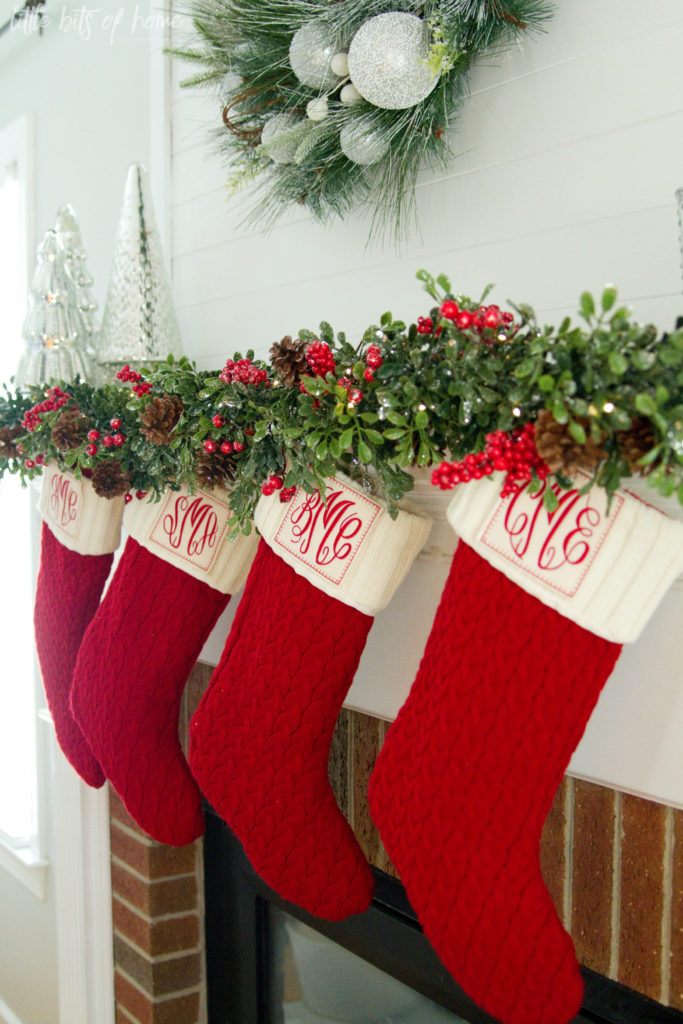 The past five years, I've had my homemade Christmas trees on the mantel, but they were starting to look rough, so I upgraded this year to these mercury glass beauties. I'd say five years is a pretty good run for paper Christmas trees, though, right?! They are still living a good life on our breakfast nook table where their lopsided sides are less apparent. 😉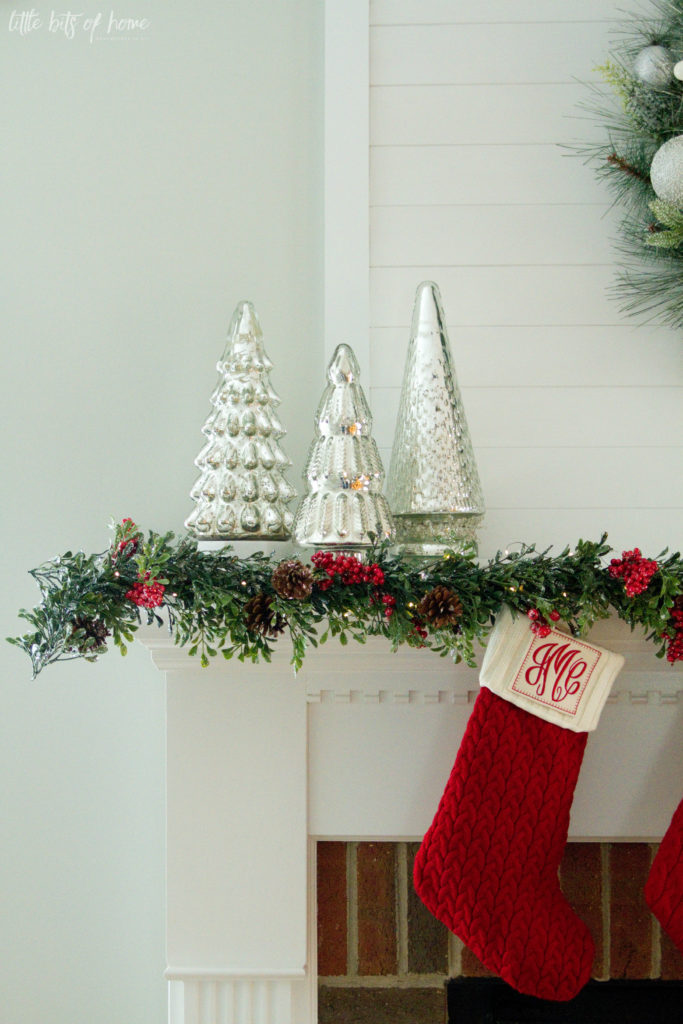 I absolutely love the new trees! I had to search for ones at a good price with no gaudy toppers, but finally found these three. The marble bottomed one and the middle one are from TJ Maxx and the right one is from Home Goods. I also found this one at Target, but the Home Goods one was the same size and cheaper. Pro tip–two of my trees were identical in height, but I wanted them staggered, so I just set one on an upside down lid from the kitchen to give it a little height. The garland hides it perfectly. Shhhh, don't tell. 😉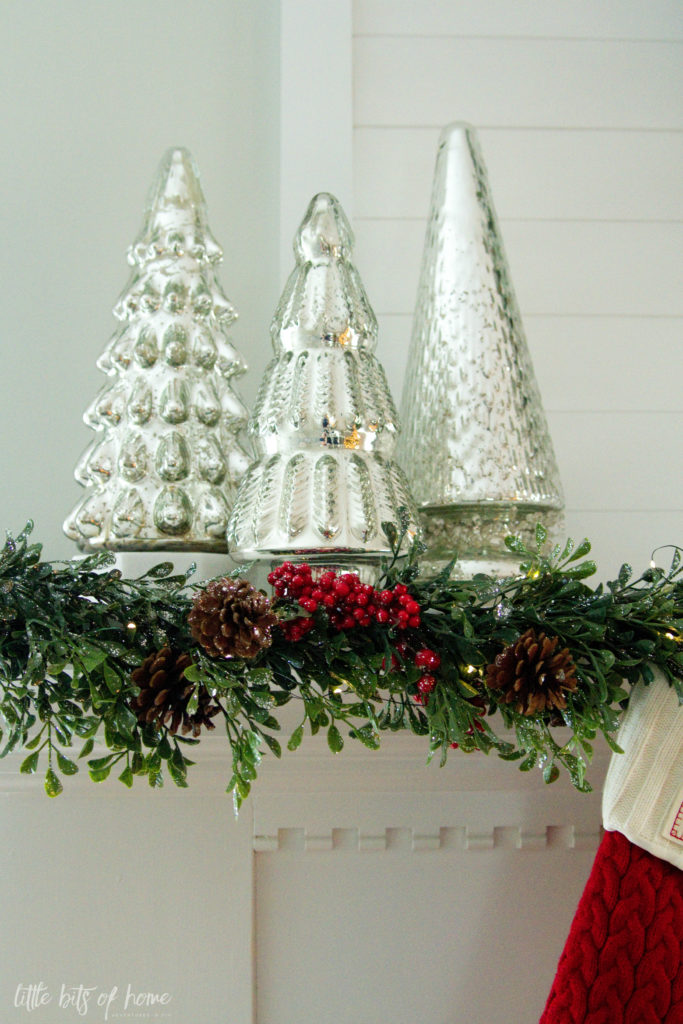 On the other side of the mantel, I brought back out this Pen and Paint print as the main focal point. It's one of my favorite Christmas decor pieces! I'm sure by now you all know my love for Pen and Paint artwork–go check out Lindsay's shop here! I found the mercury glass candle holder for just a few dollars at Home Goods and the vase is from the Target dollar spot last year. Again, it needed a little height, so I rummaged through the kitchen and found a silver cookie cutter to set it on top of to elevate it a tad. Worked like a charm!
The garland is the same garland I've used for the past couple years. I found it on clearance at Michael's after Christmas. I wanted a fuller look this year, so I doubled it up for a nice, thick garland. I secured it with floral wire and Command hooks. It's hard to see in the pictures, but the garland is all lit up with warm white LED lights. I love using battery powered strands to light up my garlands on the mantel and going down the stair banisters! The lights I used on the mantel are from Walmart (they're my favorite because they're on a timer and have a green wire), but I've also found them in the Target dollar spot, and Amazon!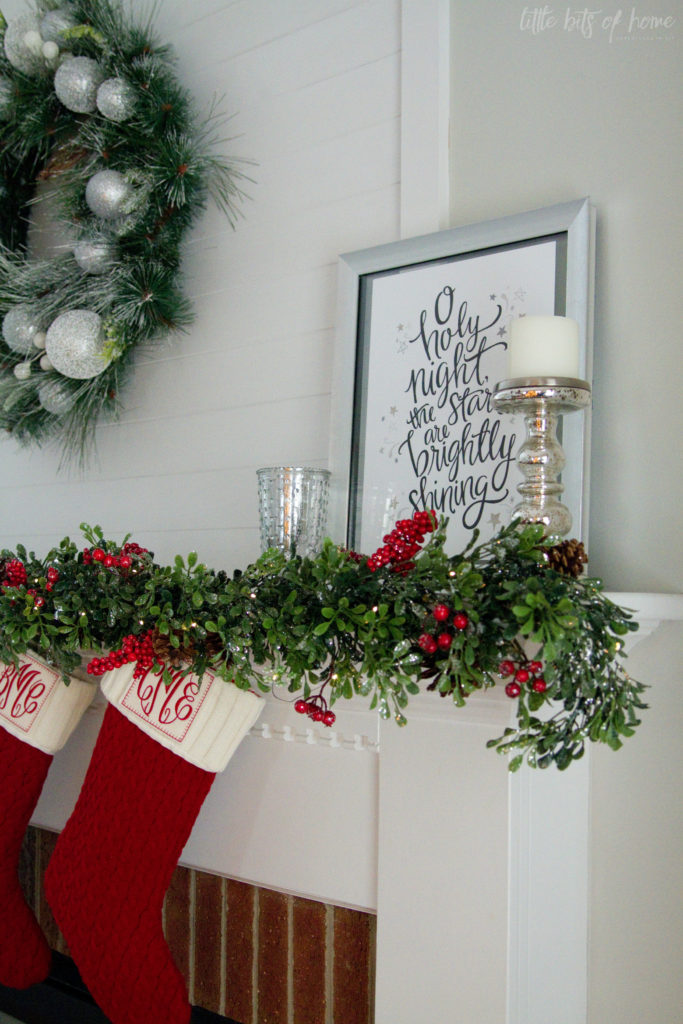 How do you all have your mantel decorated for Christmas?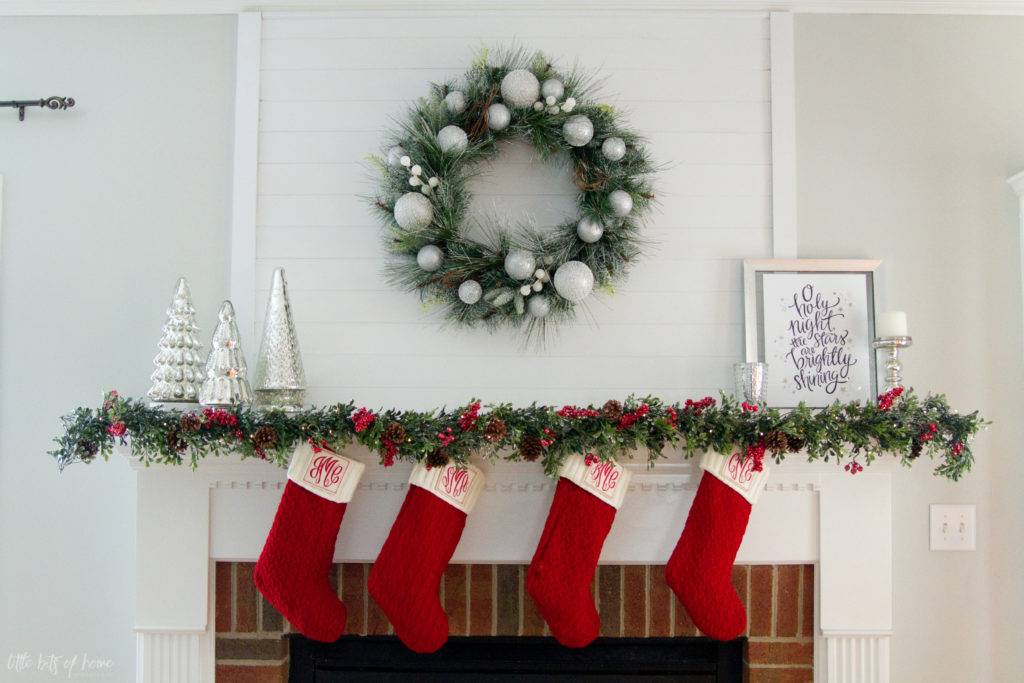 Check out these other gorgeous Christmas mantels! So much inspiration!