Hey, Friends! I'm back with this month's Create with Me Challenge! Wahoo! And, we added two more hosts! Be sure to check out all the awesome projects and to vote on the material we use for next month's challenge at the bottom of this post!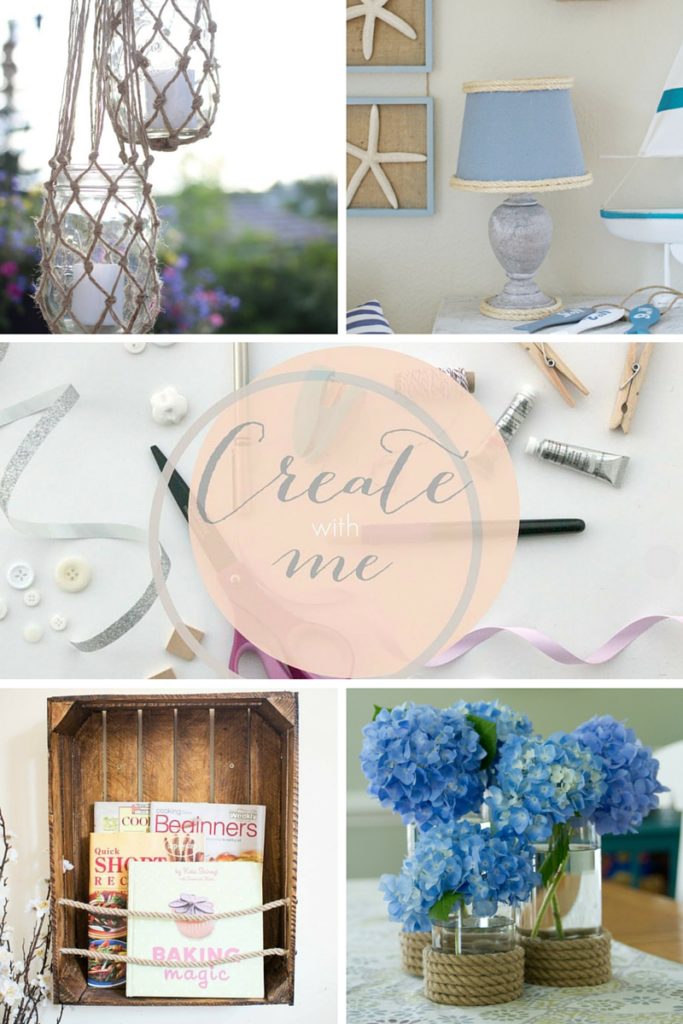 Last month, rope/jute won the vote for the material we would be using in this month's challenge. I was super excited and had so many ideas! If you've been reading this blog for long, you know this is the second time I've been challenged to create something with rope. Last time, I came up with these knotted rope finials which we still love! Check out the tutorial here!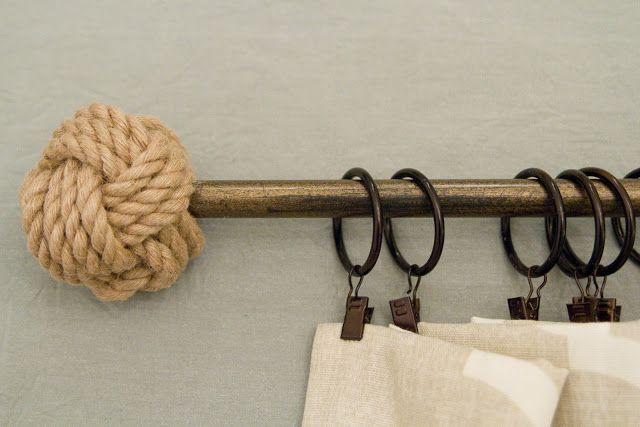 For this challenge, I decided to create some coastal rope vases for our dining room centerpiece. Our hydrangeas are in full bloom right now, so I wanted something pretty to showcase them in!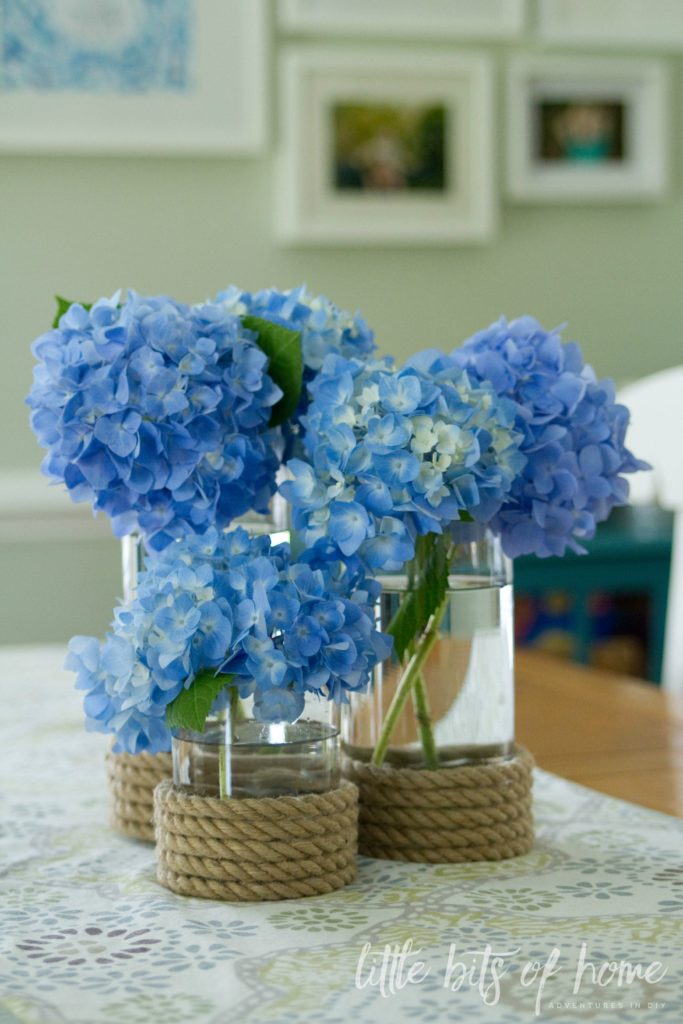 I have a collection of simple, inexpensive vases that I am constantly using for one thing or another. The tall one is from Walmart, the middle one is from Dollar Tree, and the short one is a drinking glass from Target. I think all of them combined only cost me $5. 🙂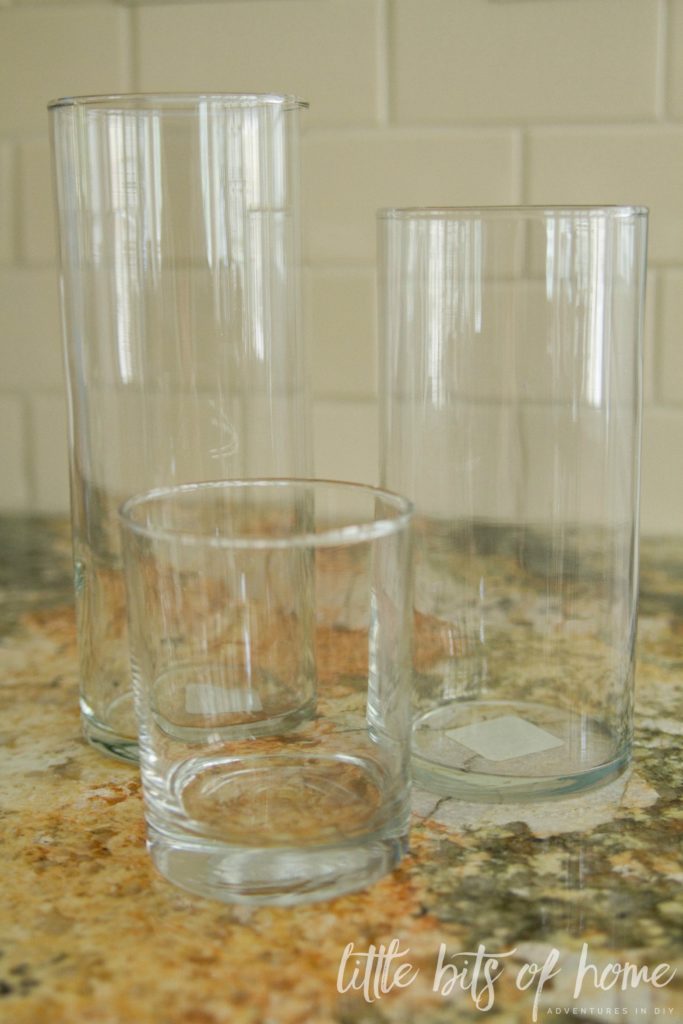 I put a couple dots of hot glue around the bottom of each vase and wrapped some smooth rope from Michael's around the vases 5 times. I simply secured the top with another dot of hot glue and I was done! Easiest DIY ever, right?!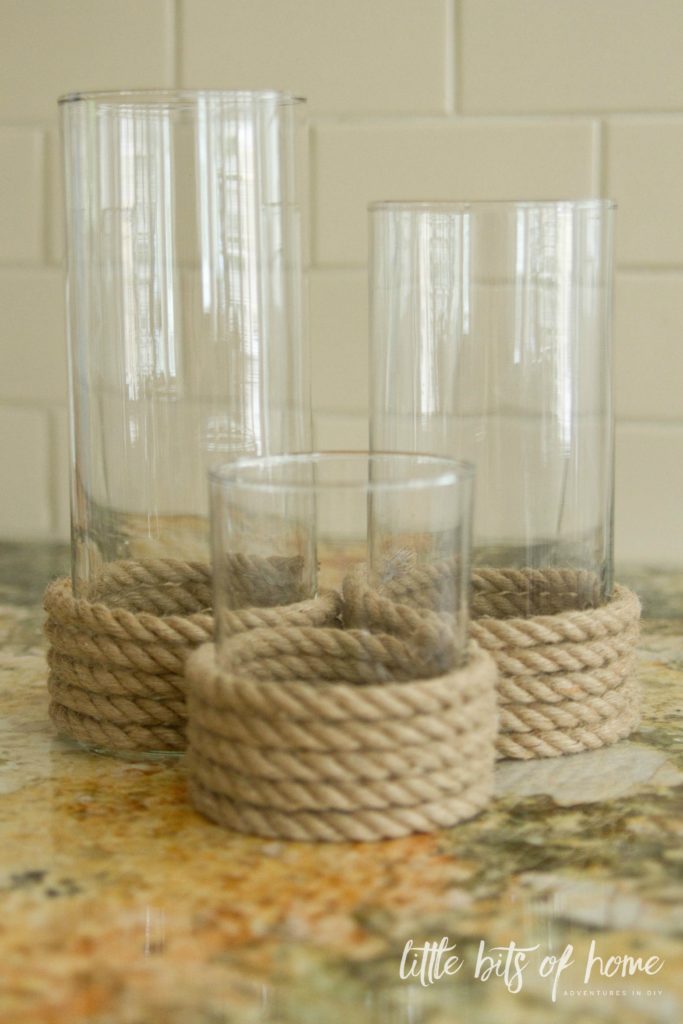 Little Girlie and I had fun getting flowers from the yard to fill our vases! I can't get over our hydrangeas this year! They're so beautiful!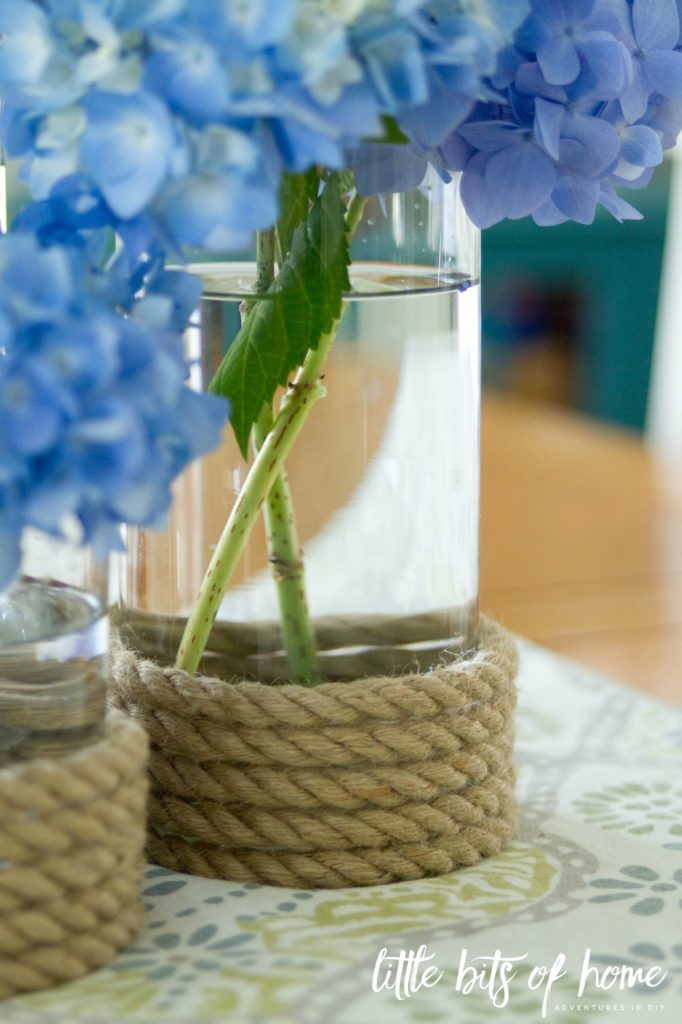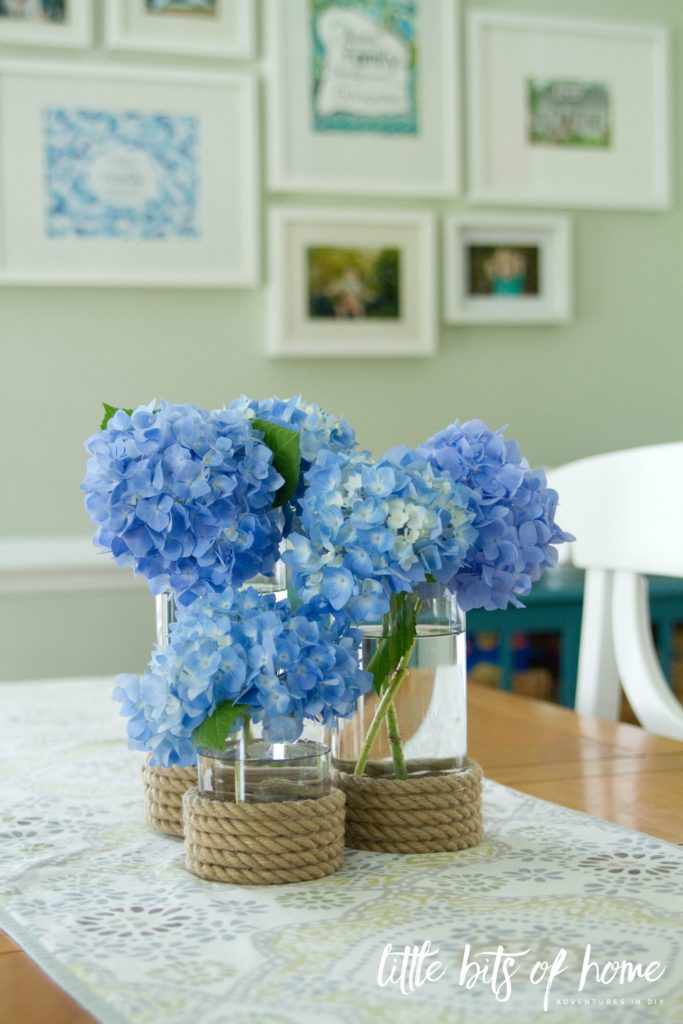 I love how this little coastal vase collection looks in our dining room! Perfect for summer!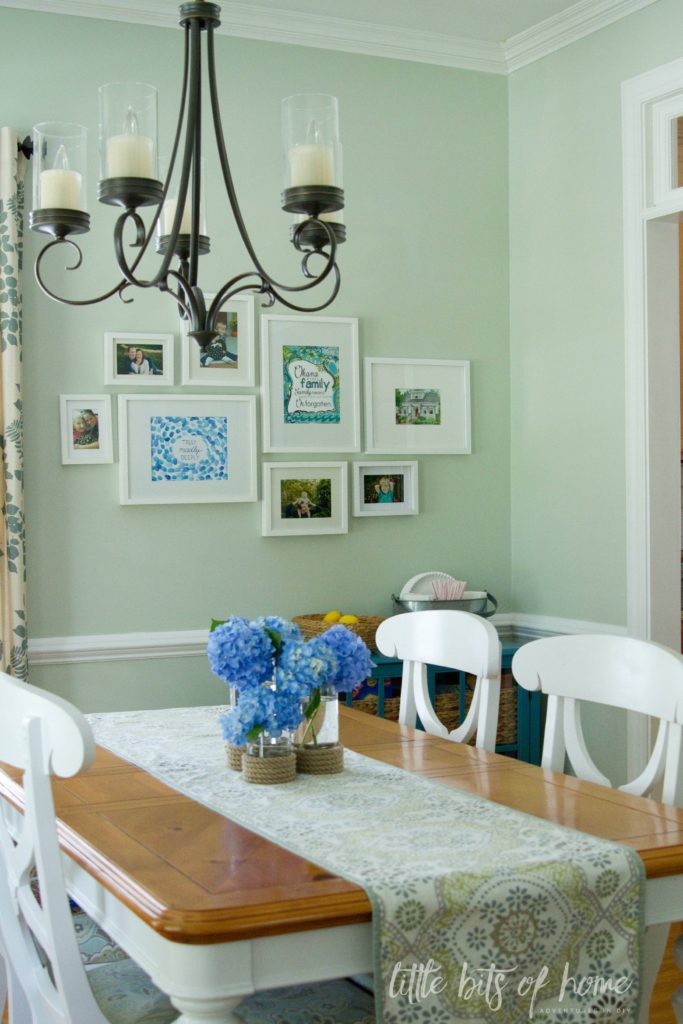 Now we want to see YOUR rope/jute projects! Post them on Facebook or Instagram and use the #createwithmeprojects hashtag! We'll pick our favorites and feature them on our social media accounts!
So, what should we use for our challenge next month? Cast your vote!!!
If you can't see it on your mobile device, click here to take the survey!
Create your own user feedback survey
Be sure to check out the other Create with Me hosts' awesome rope projects!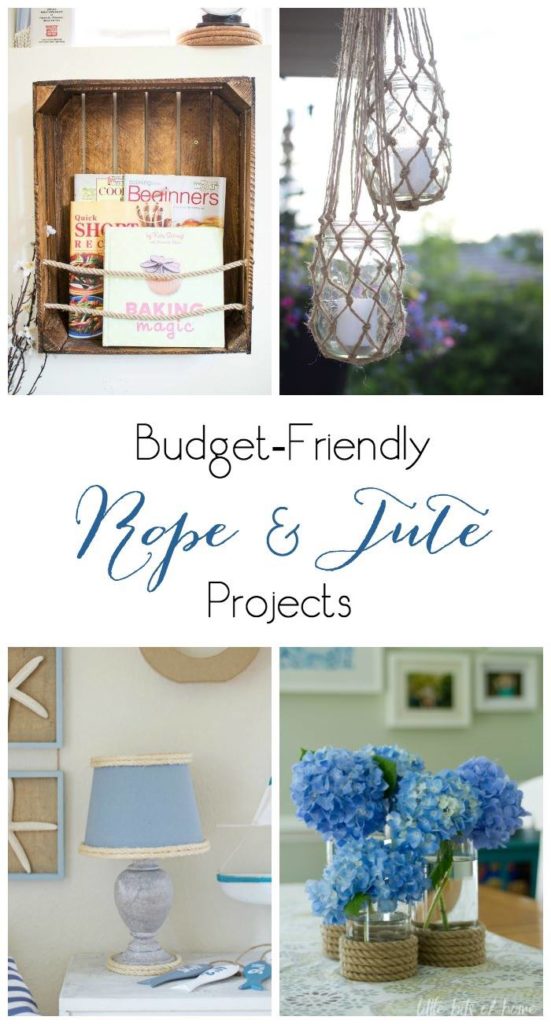 Jute String Lanterns by Love Create Celebrate

Rope Lampshade by Pastels and Macarons