I'm so excited to show you this year's fall mantle! The first couple years in this house, I decorated pretty traditionally for fall which went well with our old living room furniture and decor. After we redid our living room color palette, I went very neutral with our fall decor. You can see last year's mantle here.
The traditional mantles were darker than I usually prefer and while I loved the neutral mantles, they left me begging for some color after about a month. This year, I decided to inject some color and whimsy into my mantel and I'm loving the result!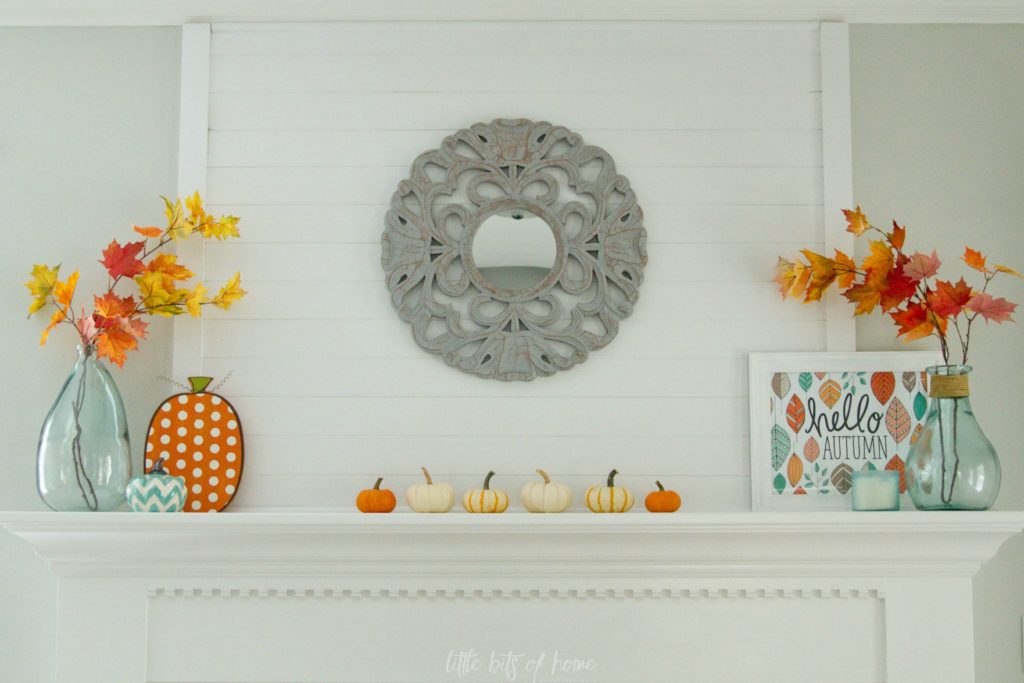 It all started with a stroll through Kirkland's. I saw this polka dotted pumpkin and immediately loved it, but wasn't sure how to incorporate it with our existing decor.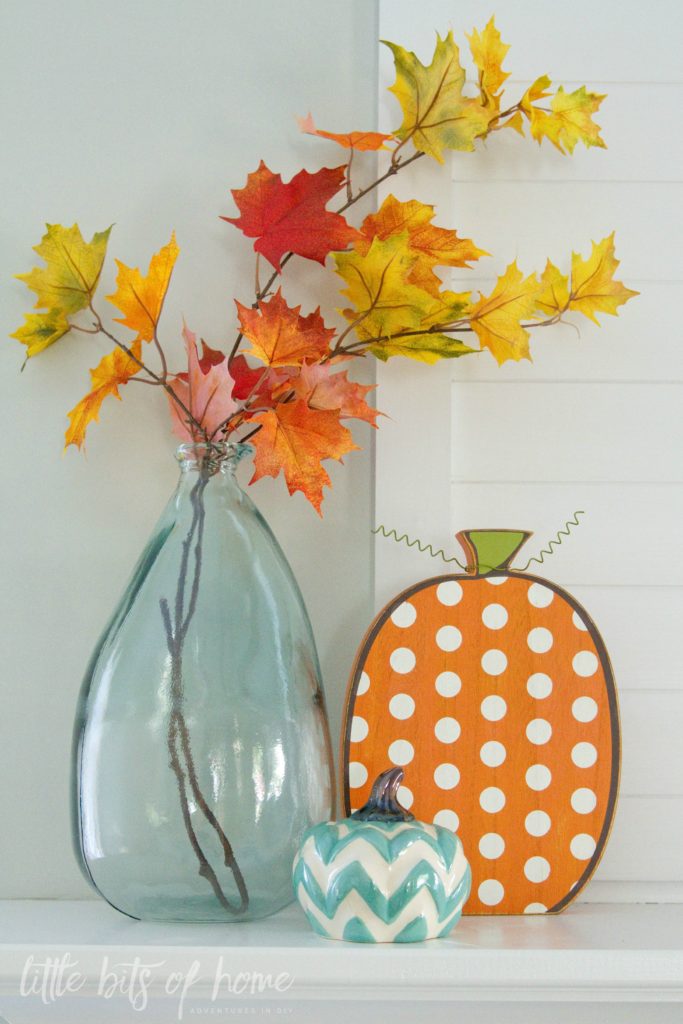 Then, I found this artwork and inspiration hit! The colors in the painting are the perfect blend of fall colors and the aqua and blues that I love and use in my living room year round.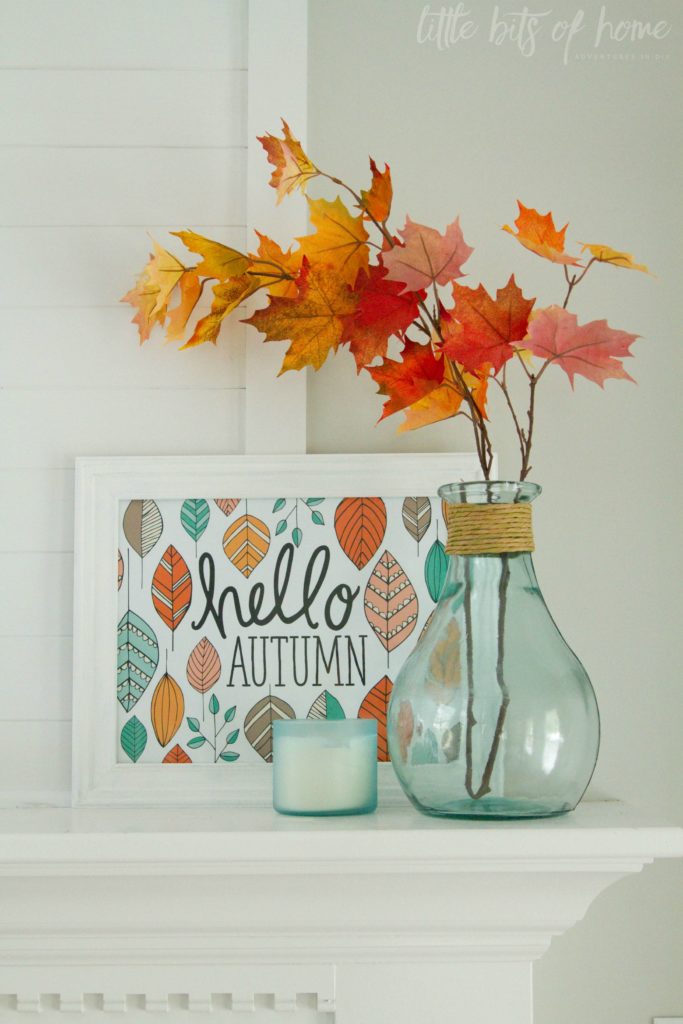 Cool story about the artwork… I initially found and purchased the artwork at Kirkland's. It was beautifully framed, but sadly, it ended up being too big for my mantle. I was SO bummed to need to return it to the store! After I returned it, I started searching for replacement artwork in a similar color scheme. One of the first places I looked was one of my favorite Etsy artists who I have ordered from a couple times, Lindsay from Pen and Paint. You can see the Ohana print I ordered a couple years ago hanging in our dining room. I was loving all of her fall prints and had several open in different browser tabs trying to decide between them. Then, I got to the last page of fall items and guess what I saw?! THE artwork that I was so sad I had to return at Kirkland's! What are the chances?!
I messaged Lindsay to order and she got it in the mail for me the very next day so that I would have it in time for my fall tour this Monday! I was ecstatic! The print came super fast and looks gorgeous! I love it!! Thanks again SO much, Lindsay!!!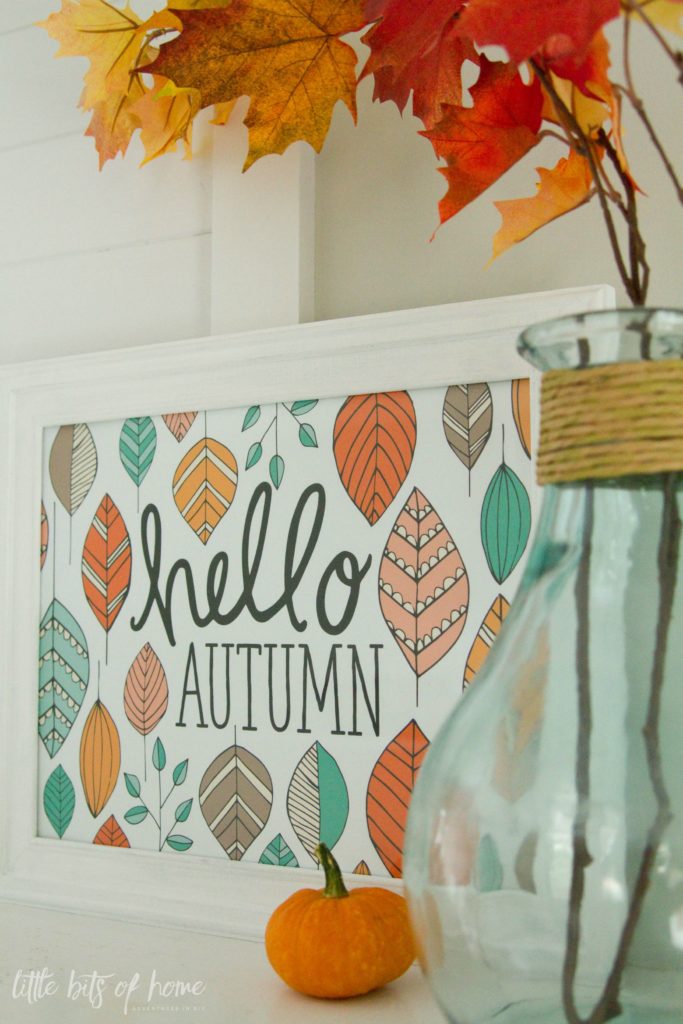 A row of baby pumpkins finished off my mantel. Gotta have baby pumpkins, right?!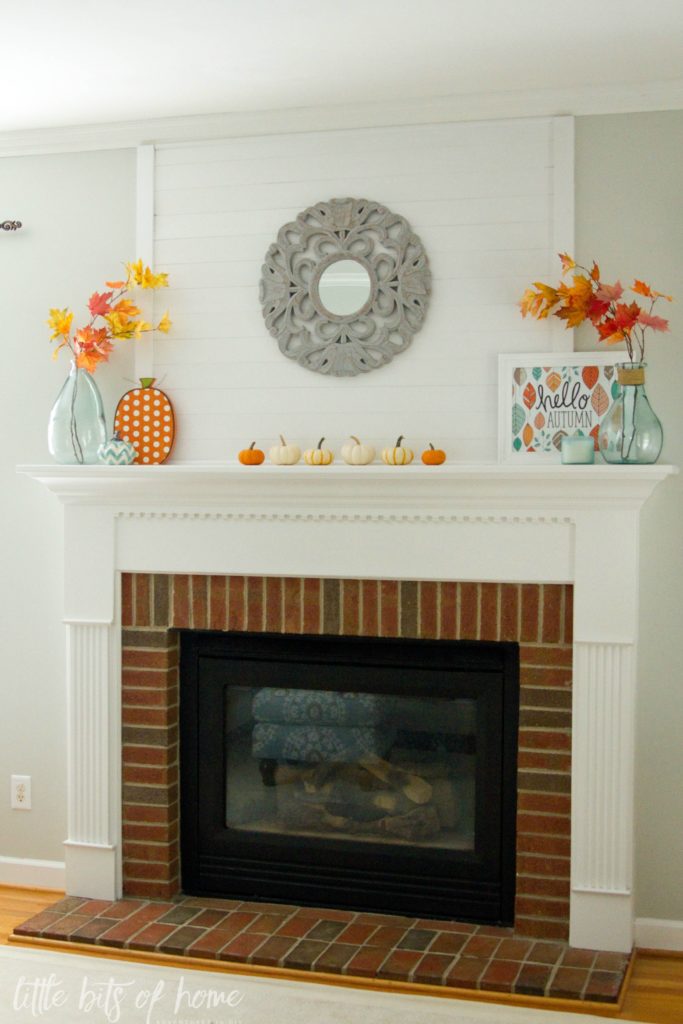 Hope you like my colorful mantel! How are you decorating for fall this year? Be sure to come back Monday for a full fall home tour!
Sources:
Chevron Pumpkin- Kirkland's
Leaves- Michael's
Rope Wrapped Vase- Home Goods
Mirror- Home Goods