I don't know about you all, but after Christmas, I'm usually scratching my head, wondering what in the world to decorate with in January. I love Christmas decor, but it's always such a good feeling when the tree is hauled out, the decor is packed up, and you suddenly feel like you have all the space in the world! I wasn't ready to pull out all the colorful things yet, but wanted to keep everything looking clean and simple.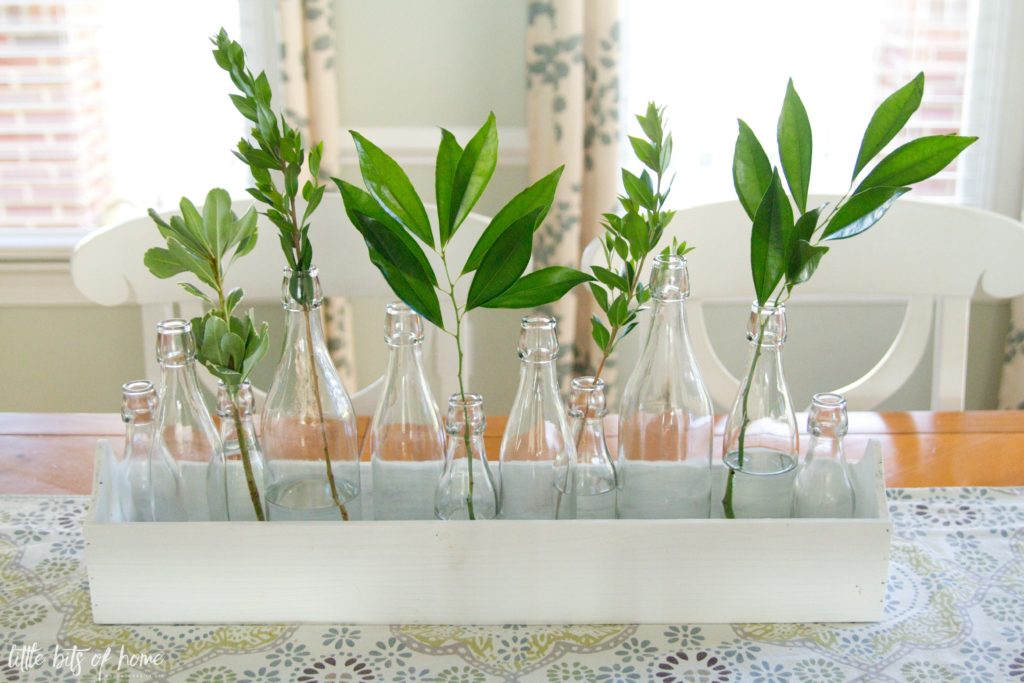 I decided to pull out my Kirkland's bottle table runner and fill it with a $3 bunch of grocery store greenery. It turned out to be the perfect touch! It is fresh and simple without getting too springy in here!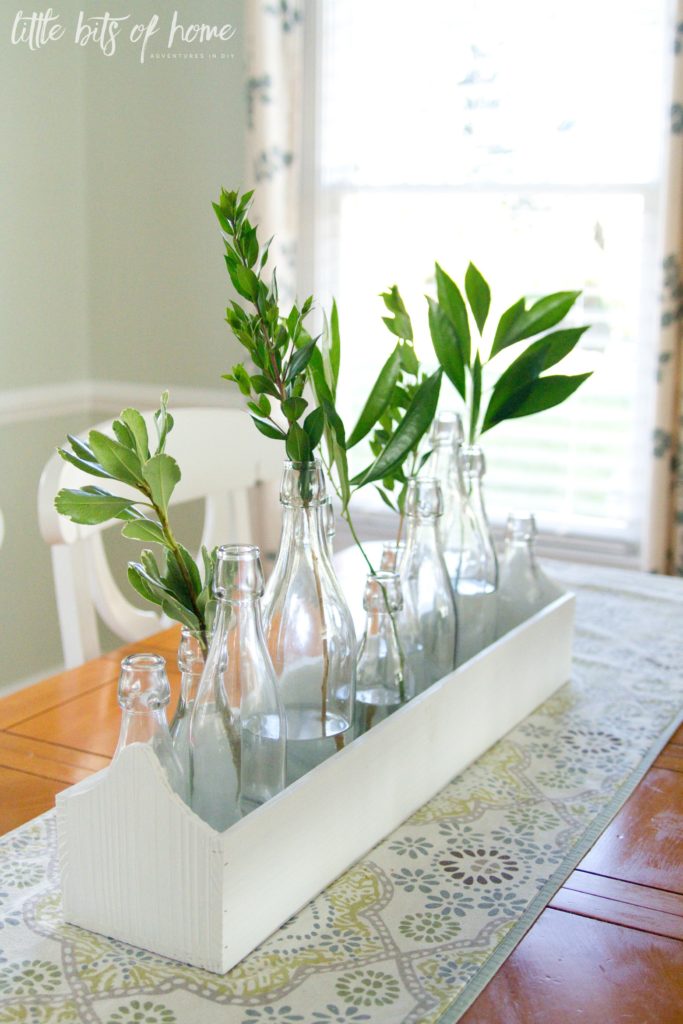 You may notice that I painted the wooden box white. I loved it in the wood tone it came in, but it clashed with all the wood tones in our home. Curse you, 90's orangey maple. One day, I will refinish it all. I may have to win the lottery first, though. Ha! But, I do love the box in white and it looks so bright and cheery on the table!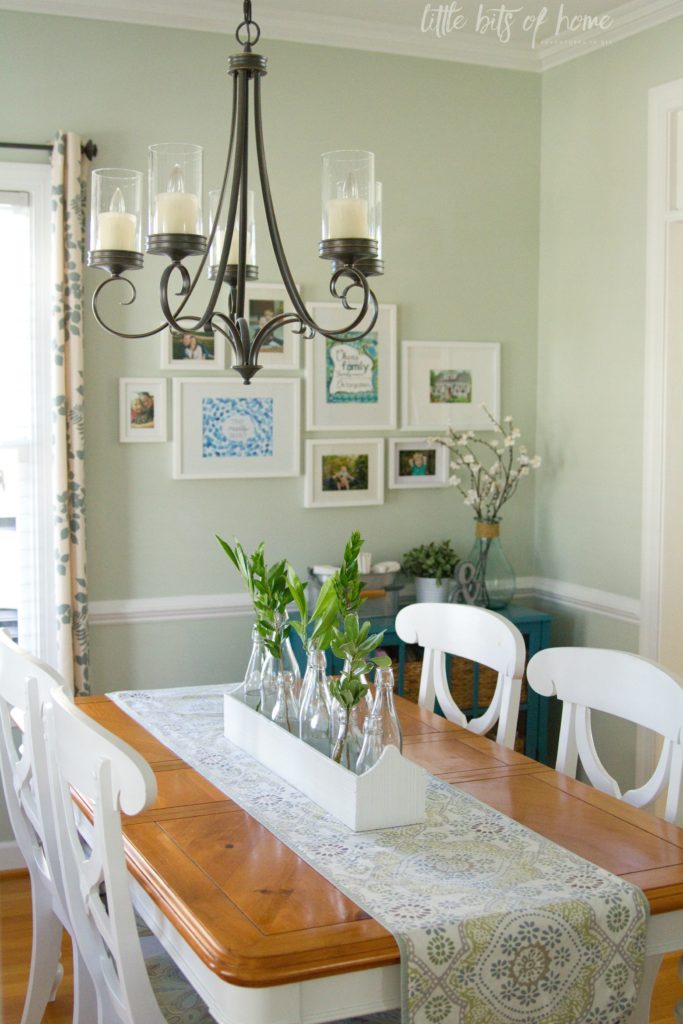 What have you been decorating with now that Christmas is over? Hope you have a great rest of the week!
See how I used the box in my summer decor here!