I'm so excited to be participating in the Summer Home Tours today hosted by Meg at Green with Decor! I usually show you one project or small part of a room at a time, but today, I'm giving you the grand tour of our home and showing you how I decorate during the summer months! Come on in!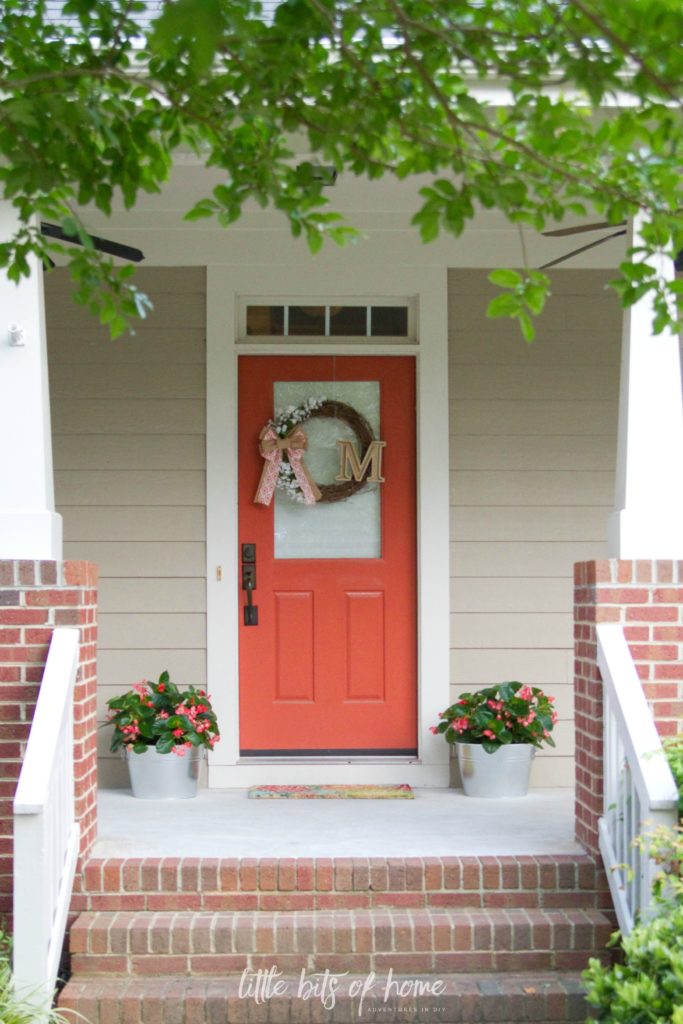 Our porch is one of my favorite parts of our house! During the summer, we love having potted flowers near the door for a pop of color. Check out a full tour of the porch here!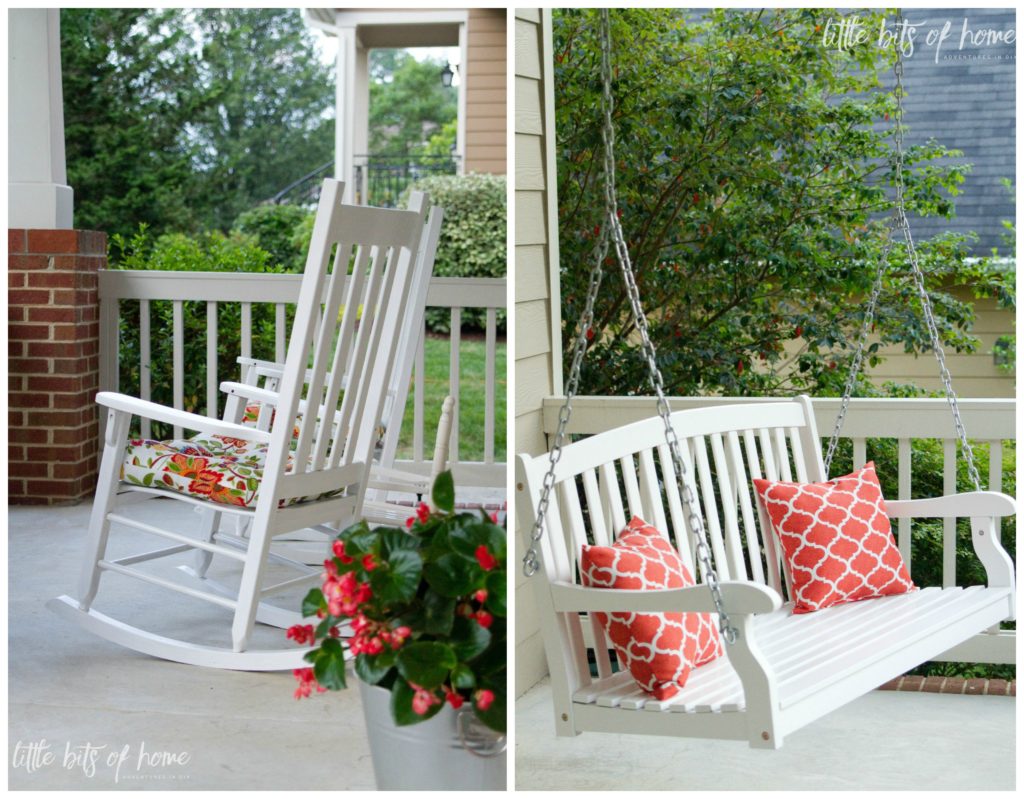 Our entryway stays the same throughout most of the year. I change the decor for fall and Christmas, but otherwise, it stays decked out in green and white. .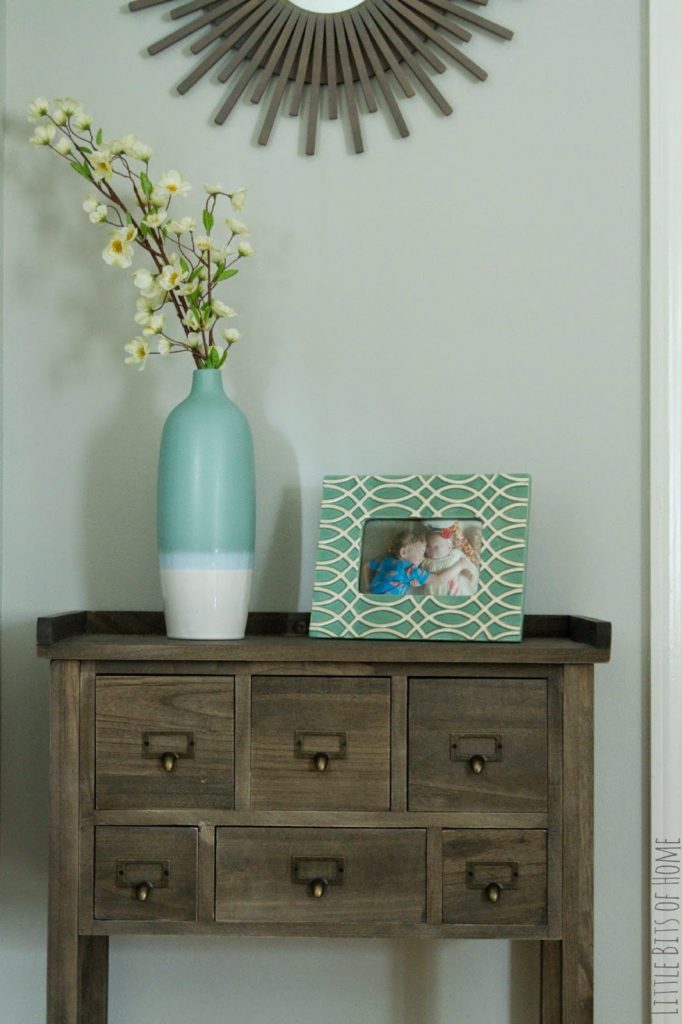 Our living room is one of the only completely finished rooms in our house! Well, we still need to replace the old light with a ceiling fan, but that's the only thing left on our to do list! It's my favorite room in the house!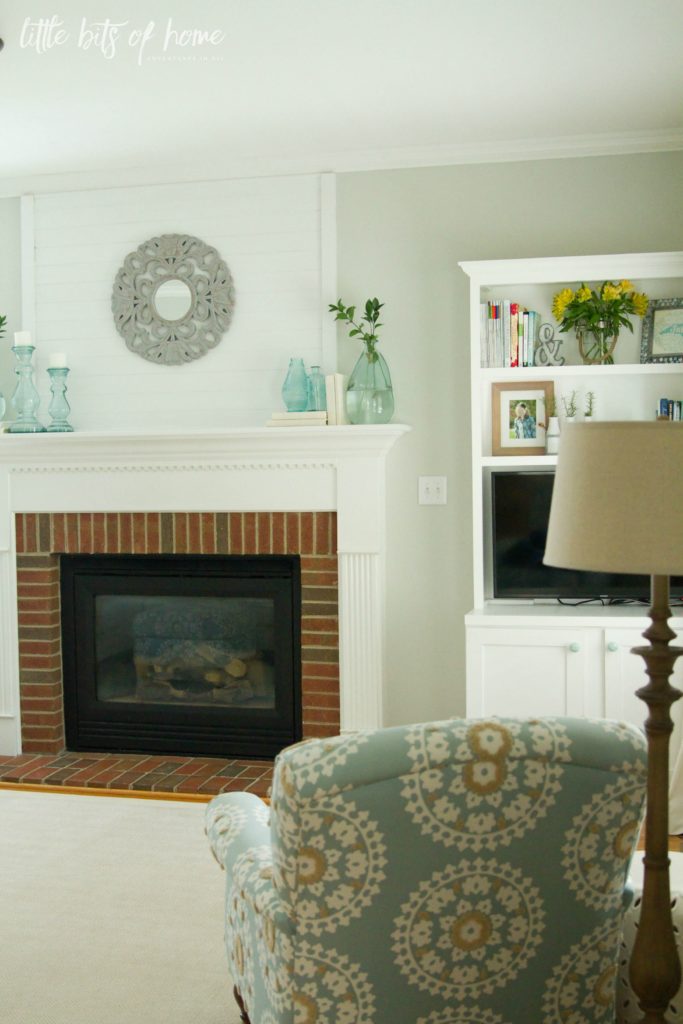 We built the built-in and installed planking above the fireplace which gave the room great symmetry and storage!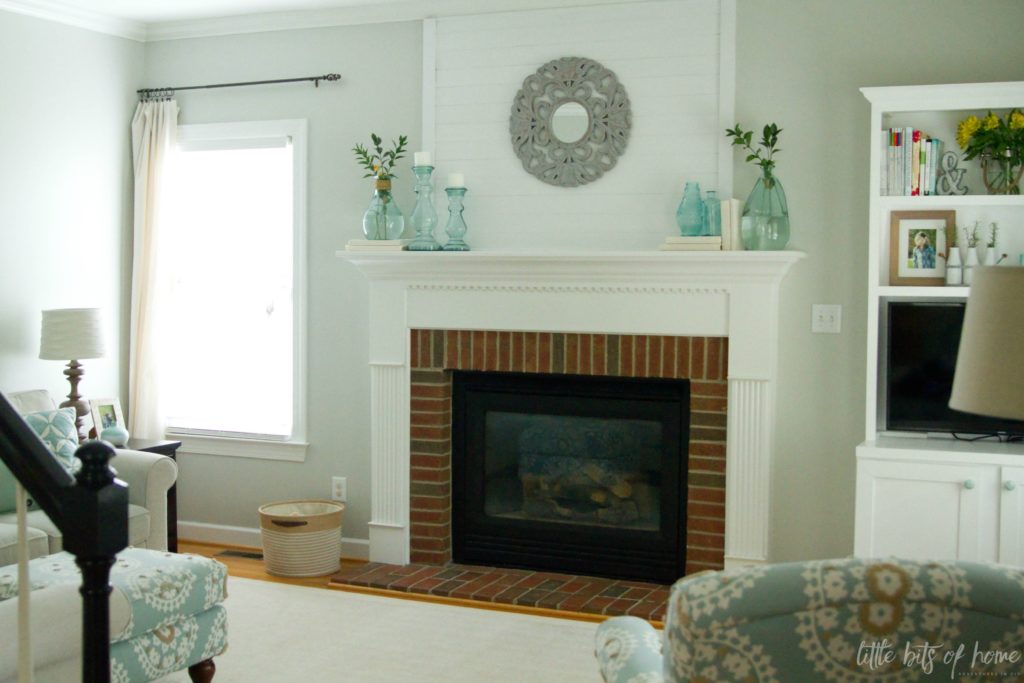 For the summer months, I changed up our bookshelves and added more color using books. I love the pop of yellow that the flowers bring!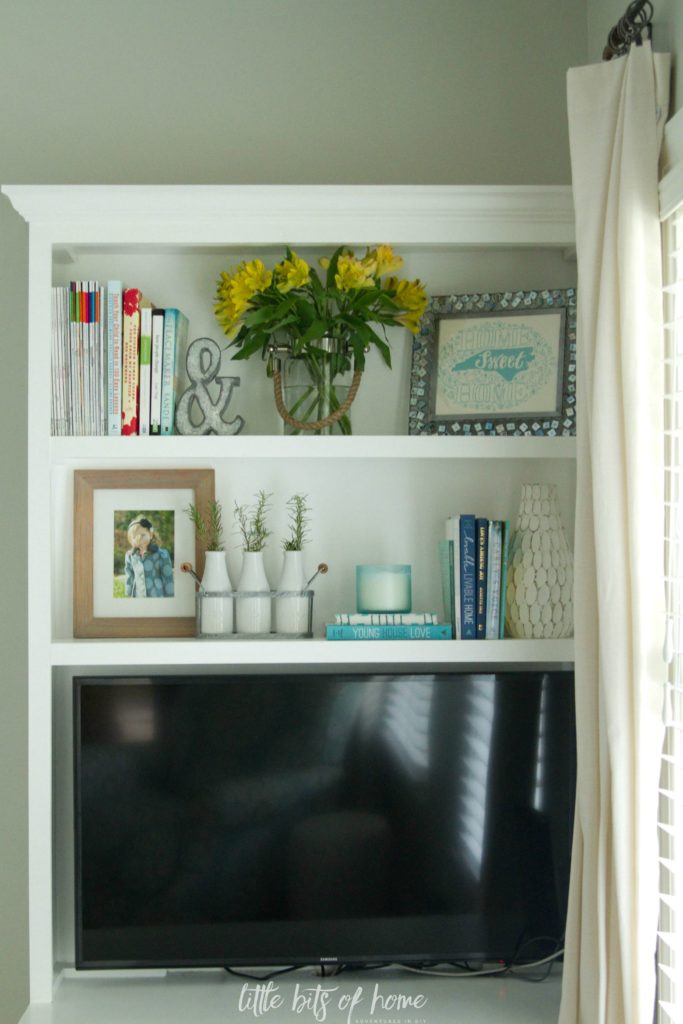 Our fireplace is decorated very simply for summer using linen wrapped books and my collection of sea glass colored decor. You can see more pictures of our summer fireplace decor here.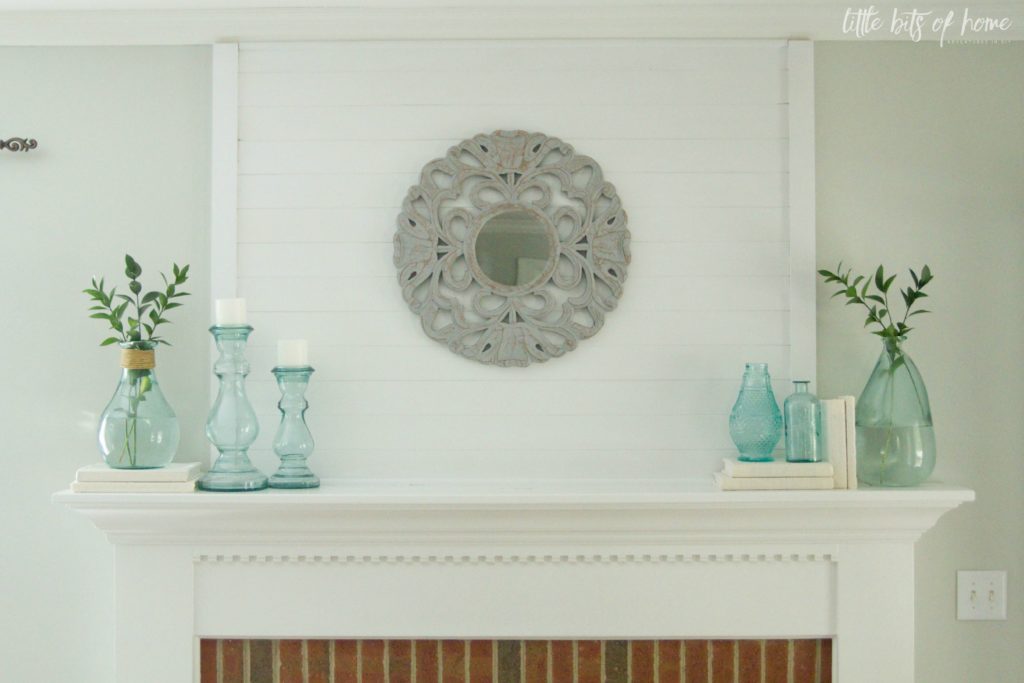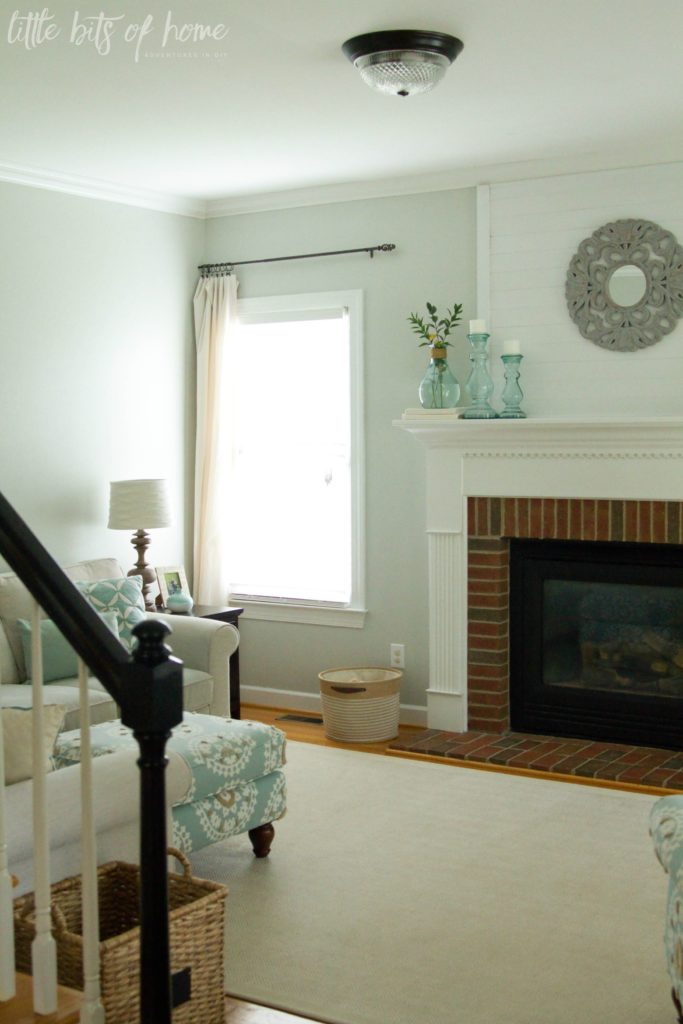 Our DIY lettered wood sign makes such a great statement in the room and our little DIY ledge shelf is the perfect place to put recent family pictures and a summery vase of faux flowers to bring in some color!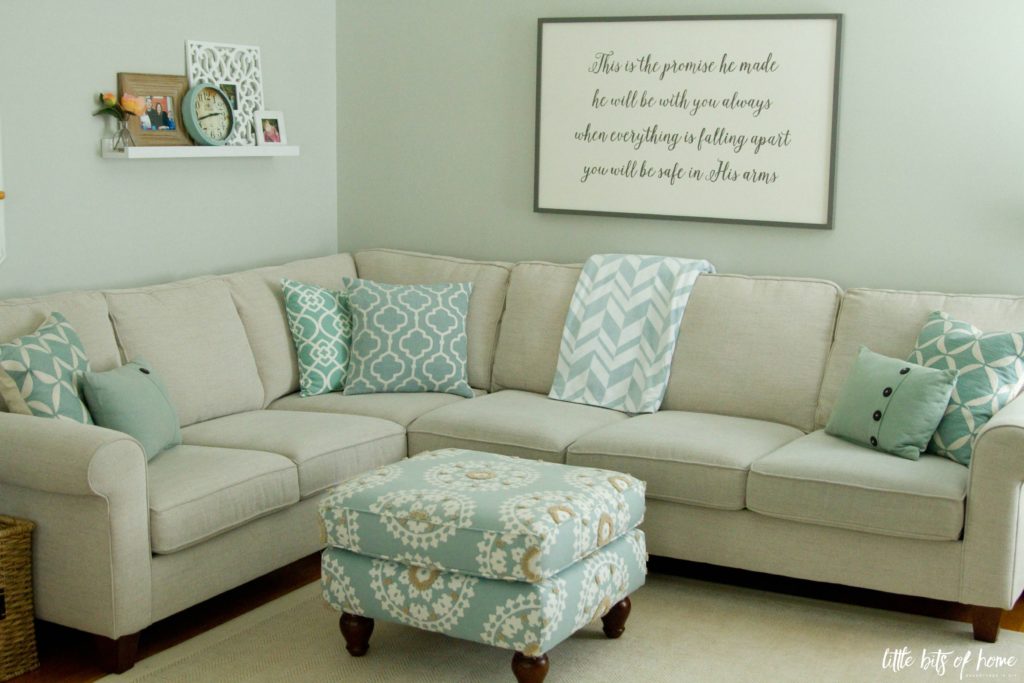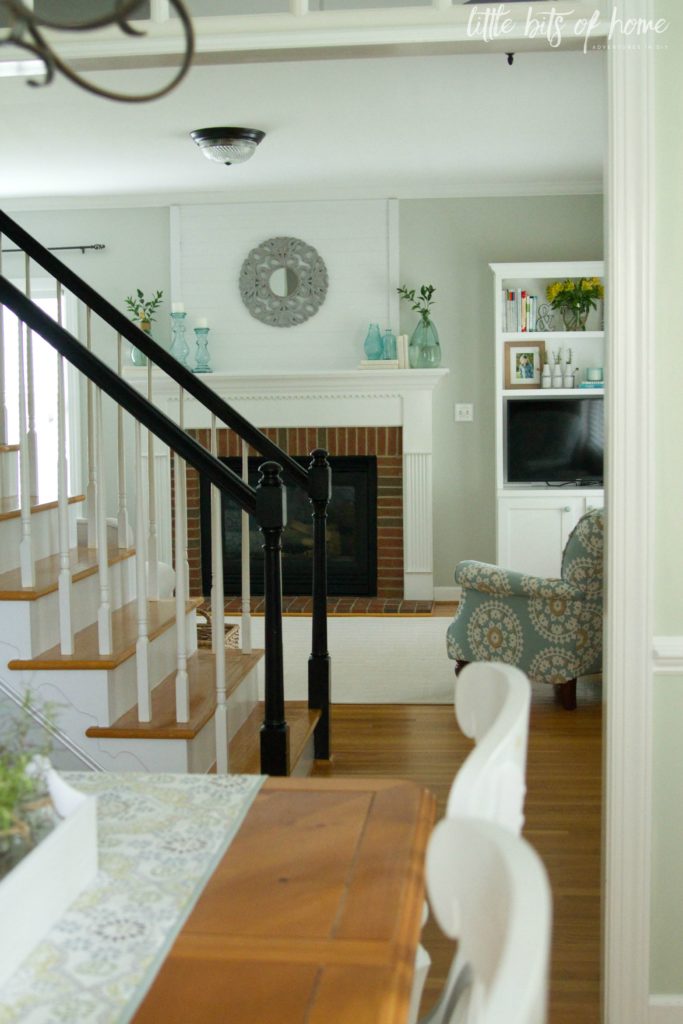 I love love love the transom windows used in several doorways in our home! The rooms are separated, but the windows help keep things open and airy feeling.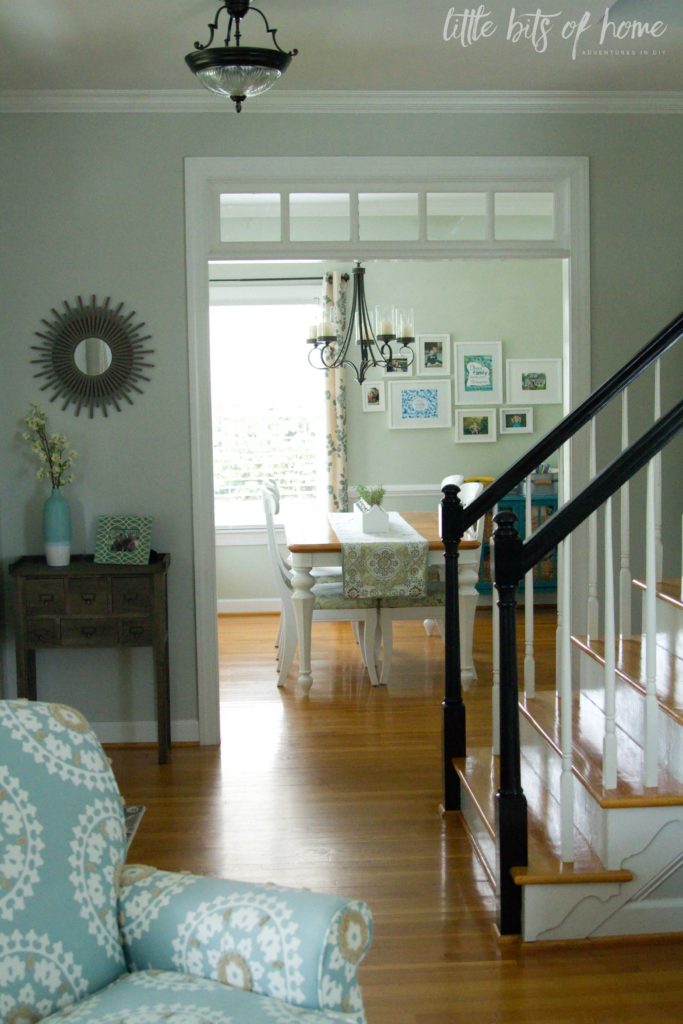 Our dining room table is my favorite place to play around with seasonal decor! I currently have mason jars full of fresh rosemary from our yard lining the center of the table. It smells amazing and brings a freshness to the room!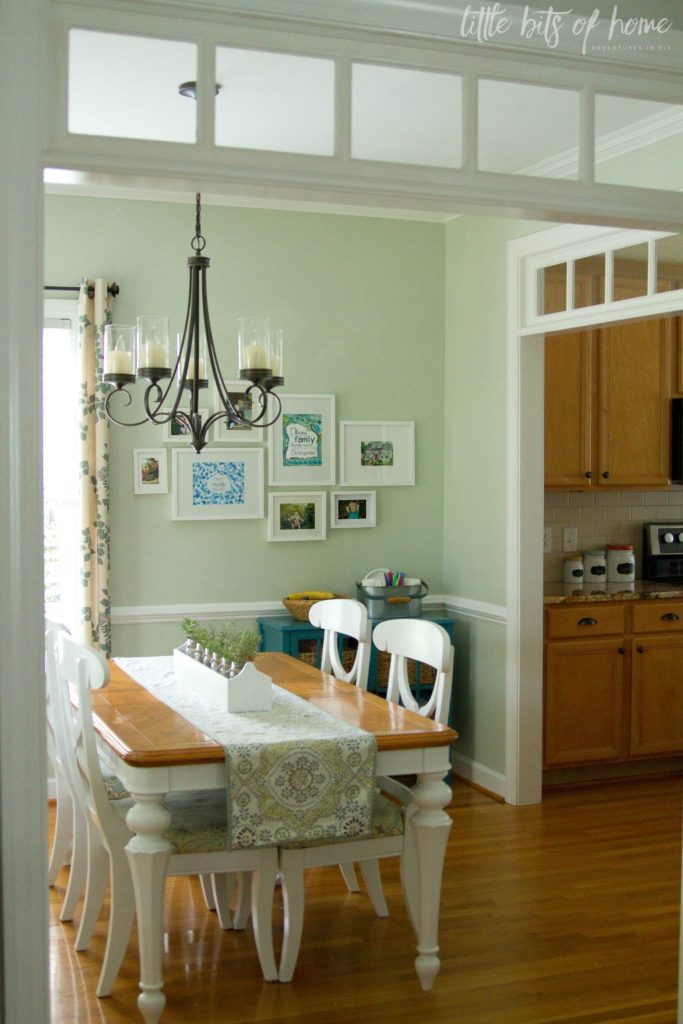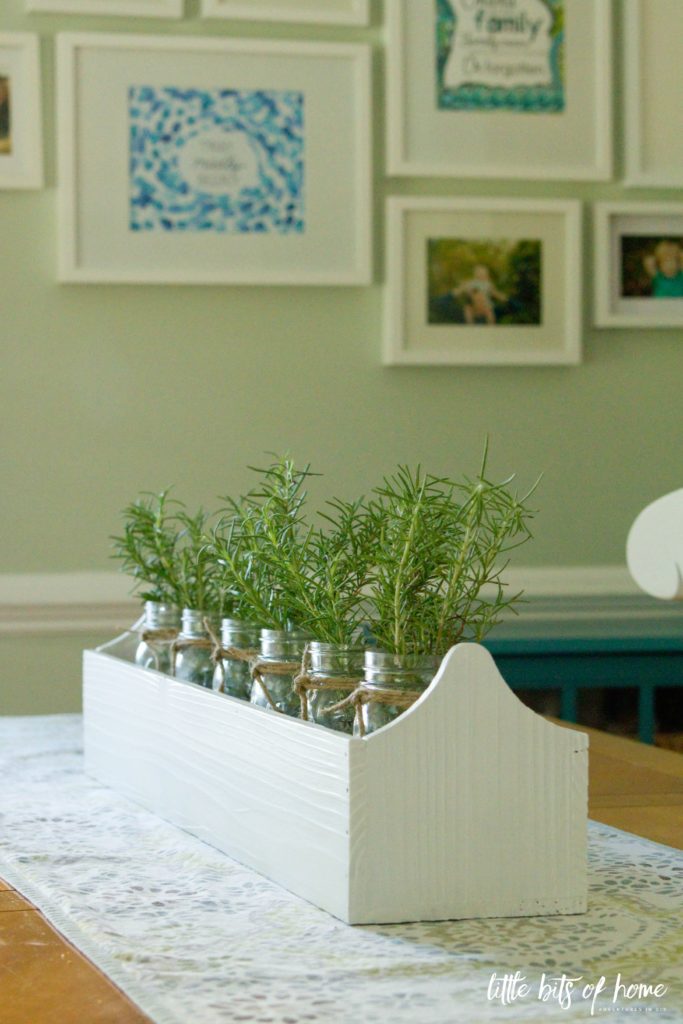 I also love to decorate our teal cabinet for the seasons! Here's how I had it decorated last summer. It's still one of my favorite arrangements!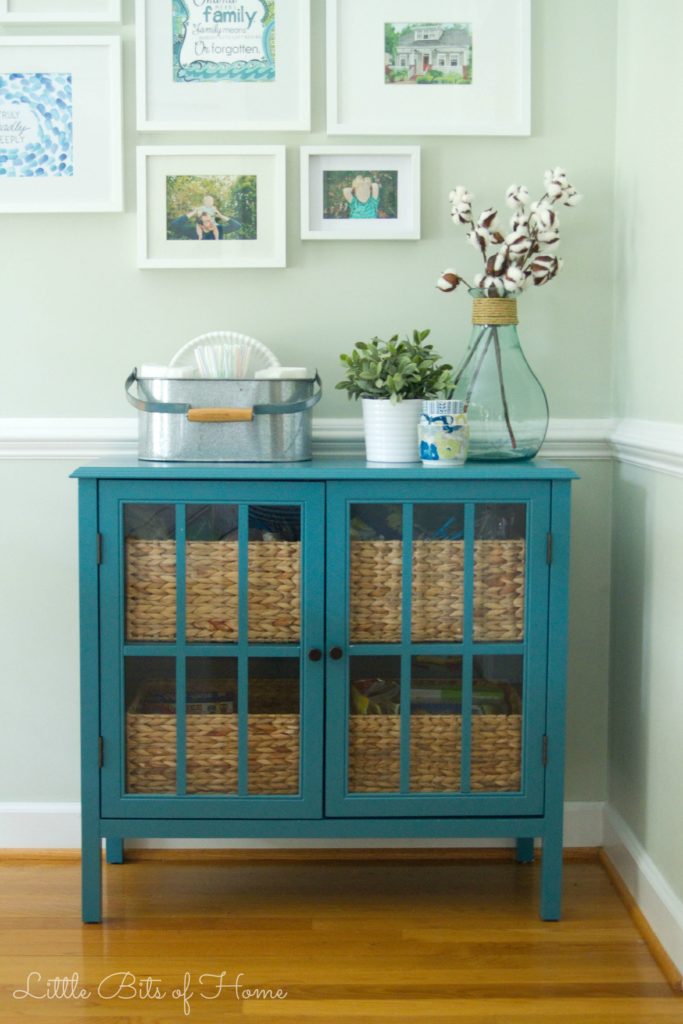 Next up is a room that doesn't get much press on this blog–the kitchen. It had been recently upgraded when we purchased the home. I like what was done and think they made the most of the original 90's cabinets. However, ever since I was a little girl, I have dreamed of a white kitchen. One day!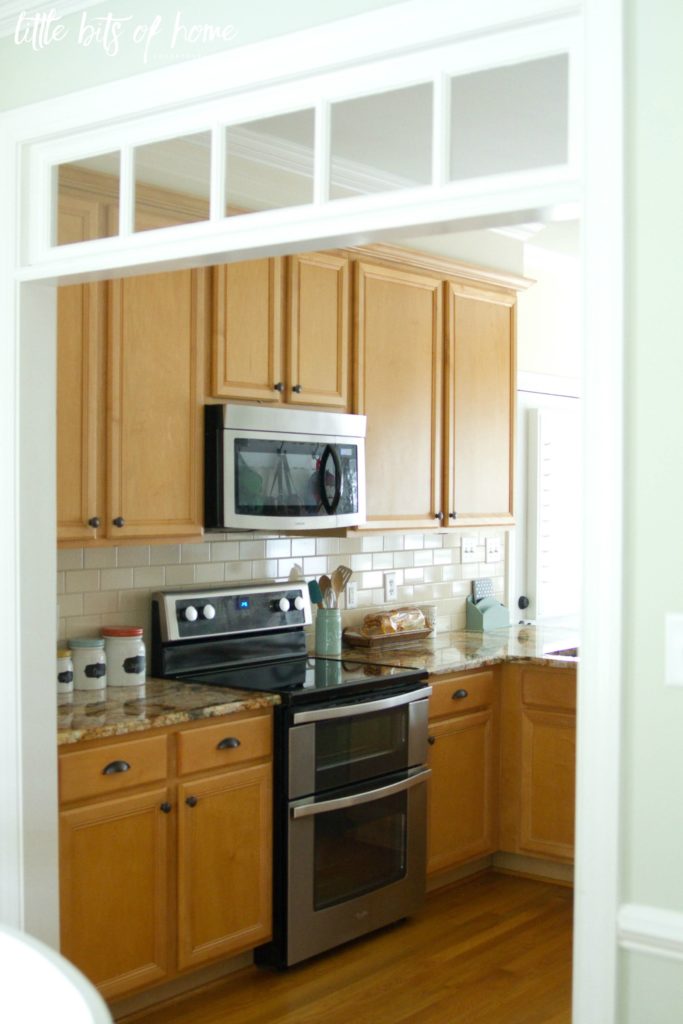 Doesn't it just scream, "Paint me white!"?!?! We are saving for and focusing on yard projects right now, but after that, getting these cabinets painted and the floors refinished is the next big thing we want to save for. Maybe in 2 or 3 years we'll have white cabinets and shiny, non-orange floors. And, if it doesn't work out, I still think the kitchen is nice as is. It'd be great if it magically grew a pantry, though. 😉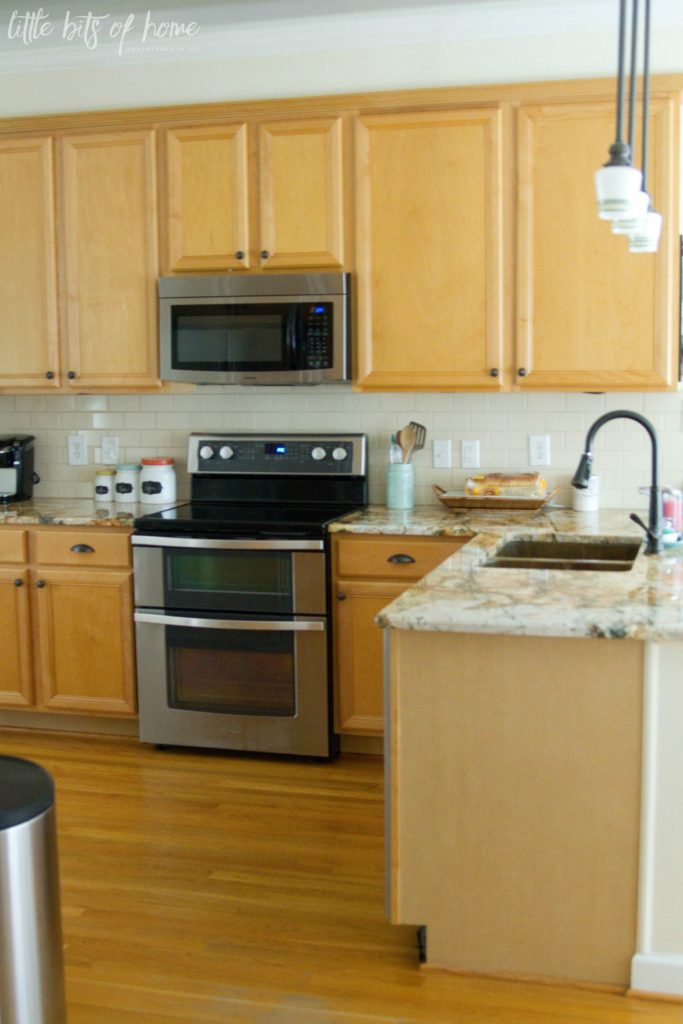 I love these canisters that I scored on clearance at Target a couple years ago! They bring such a fun pop of color to my counters!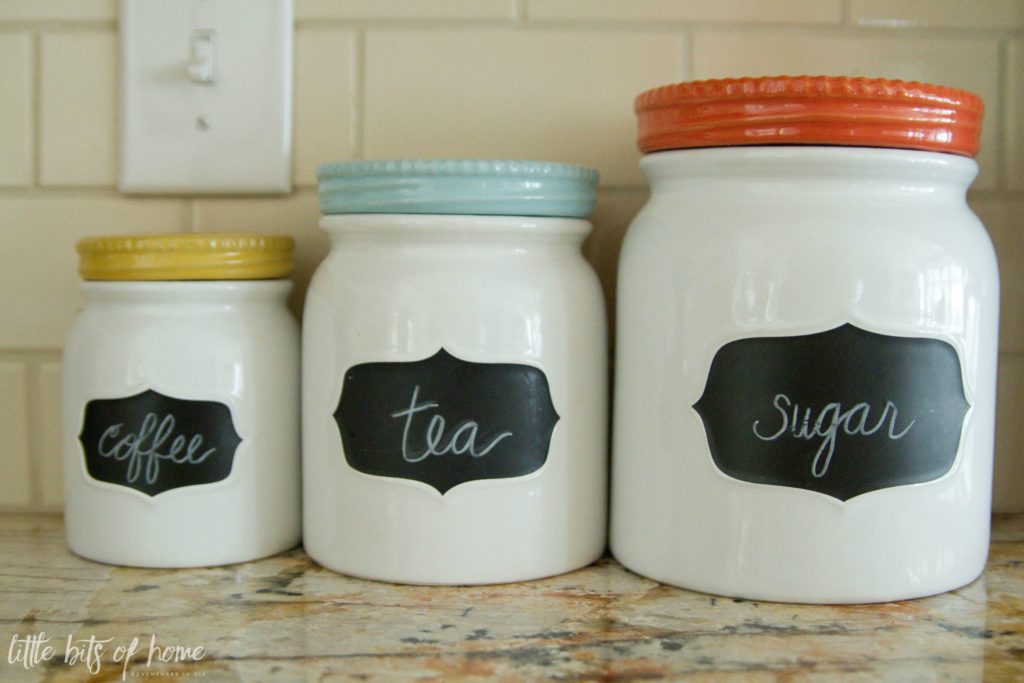 I bought this cute little chalkboard a year or two ago to write lists or verses on in the kitchen. I hung it up and the next time I looked, this was written on it. Sweet hubby! Needless to say, I haven't erased it and might as well polyurethane over it, because there is no way I'm changing it! 🙂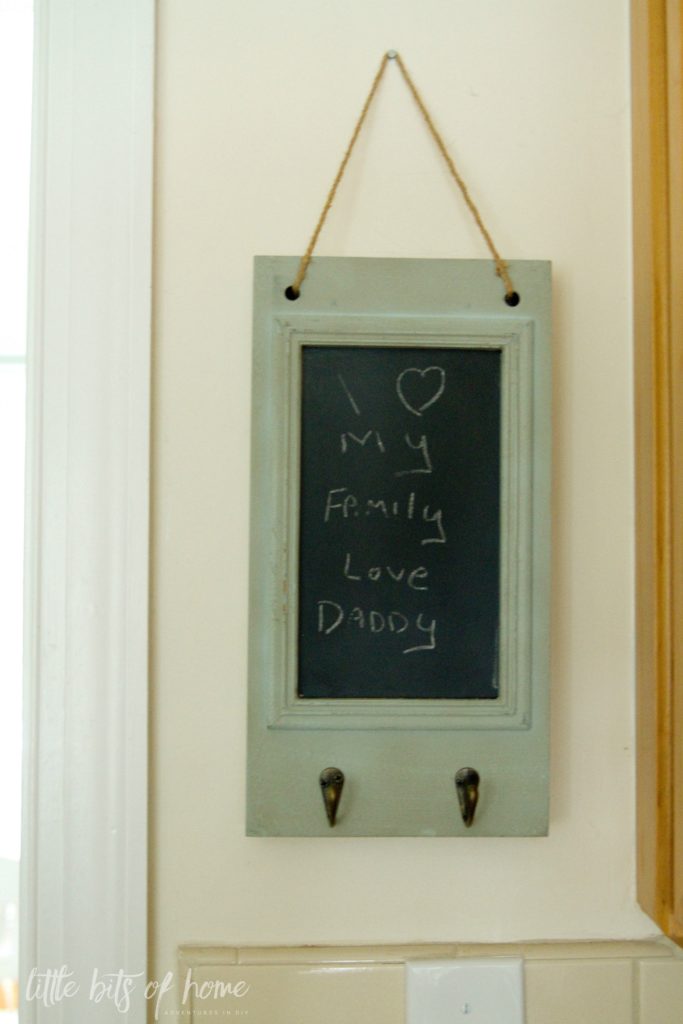 Moving into the breakfast nook, you'll see that this is where I like to play with color! It's behind the kitchen, so it has sightlines into the soft colors in the dining room and the deeper colors in the kitchen. I try to pick up some colors from each room and really enjoy having a room with some bolder pops of color!
I found this adorable paper flower topiary on clearance for 75% off at Target and thought it was the perfect summer touch to our shoe cabinet! Don't laugh at my chalkboard art. I'm awful at it! The "menu" idea was from a sign by The Summery Umbrella! Funny, right?!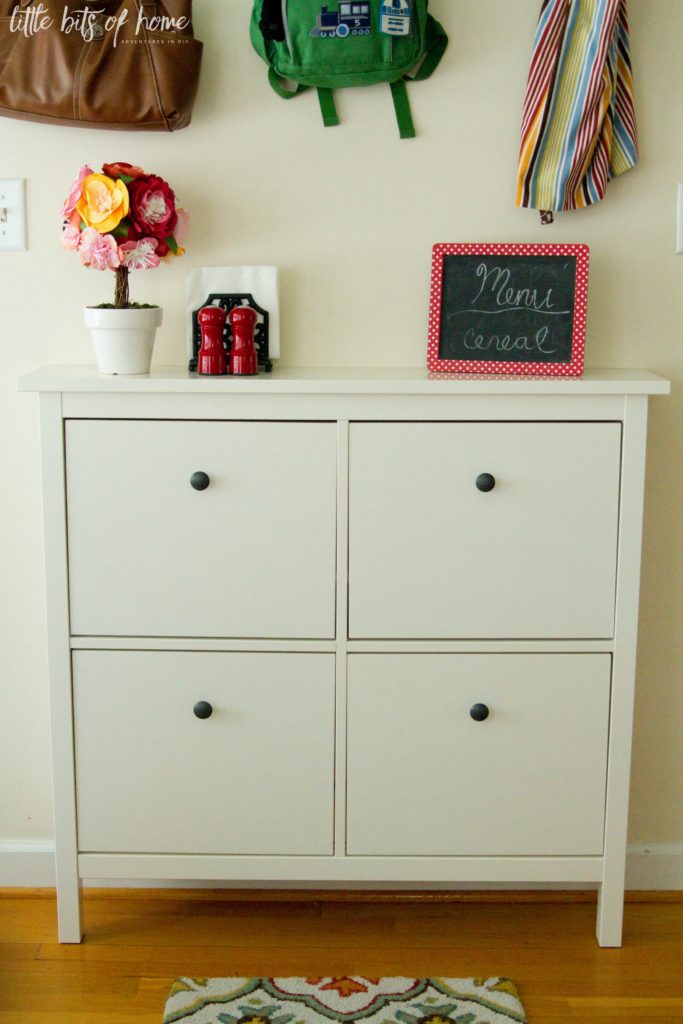 I also found these napkin rings at Target for only a couple dollars on clearance and thought they were fun! I wish I had a picture of the entire breakfast nook for you, but it doubles as our mudroom and wasn't exactly "home tour" ready. It was more "project" and "pool" ready. Haha! #keepingitreal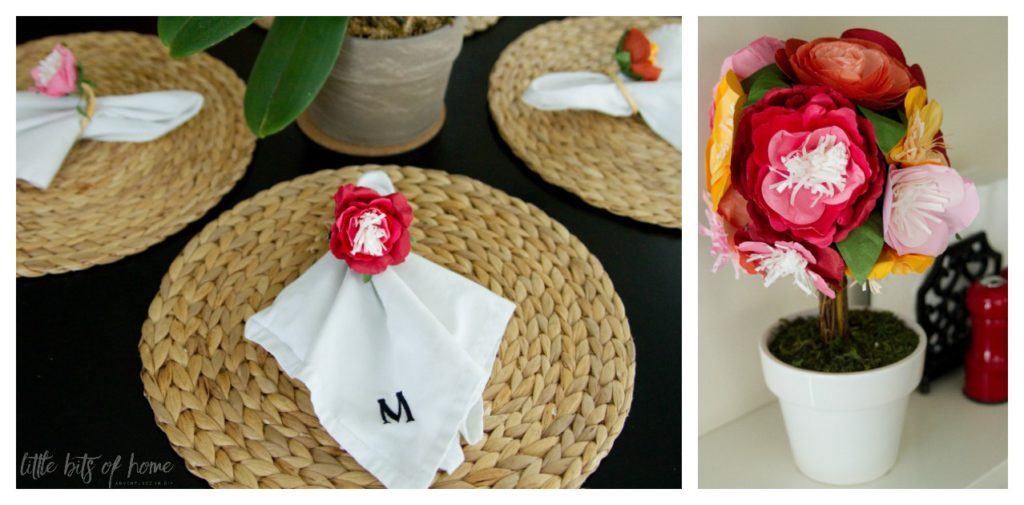 I don't usually decorate our bathrooms for the seasons, but after we remodeled our downstairs bath, I have found myself adding seasonal flowers or greenery to the vase whenever I can. I love how these extra alstroemerias bring a pop of yellow to the sink!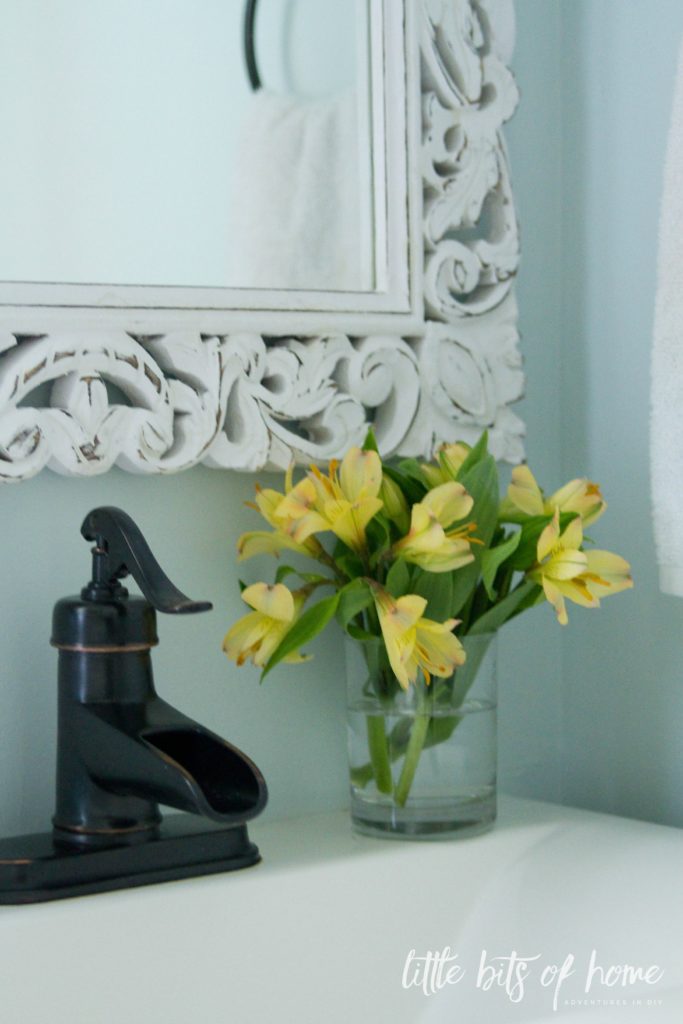 You can read all about our bathroom renovations here!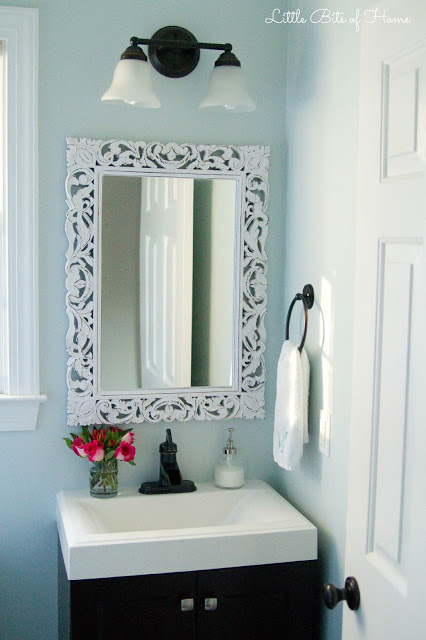 Our playroom hasn't changed a whole lot since I revealed it to you last year. The colors are already bright and summery, so no need to change things up for the warmer seasons!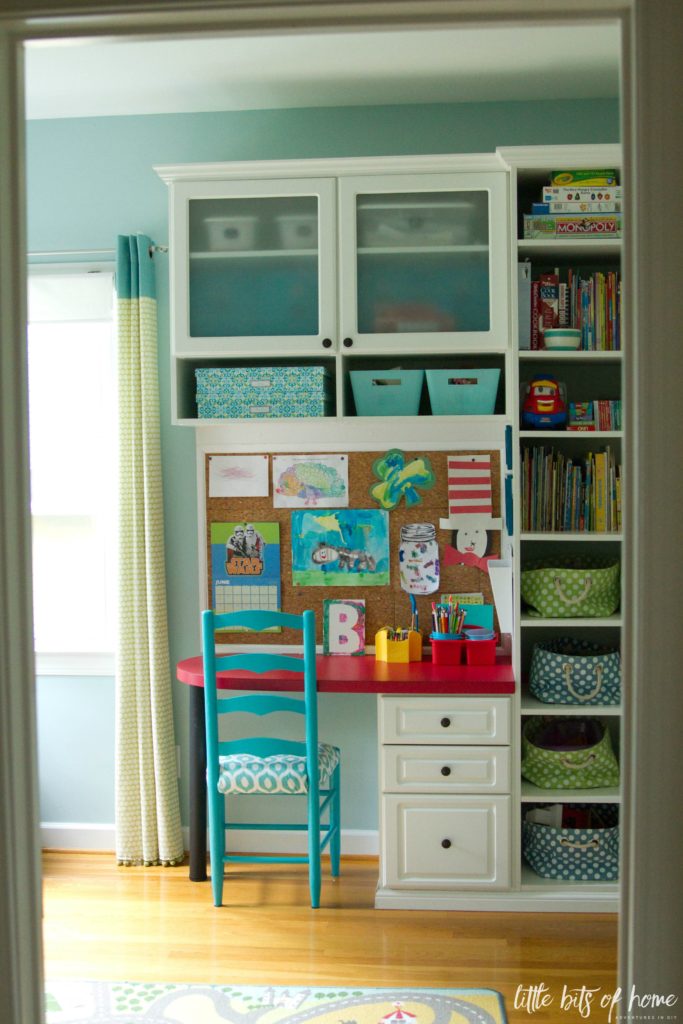 The bookledges get daily use and are still one of my favorite playroom DIYs!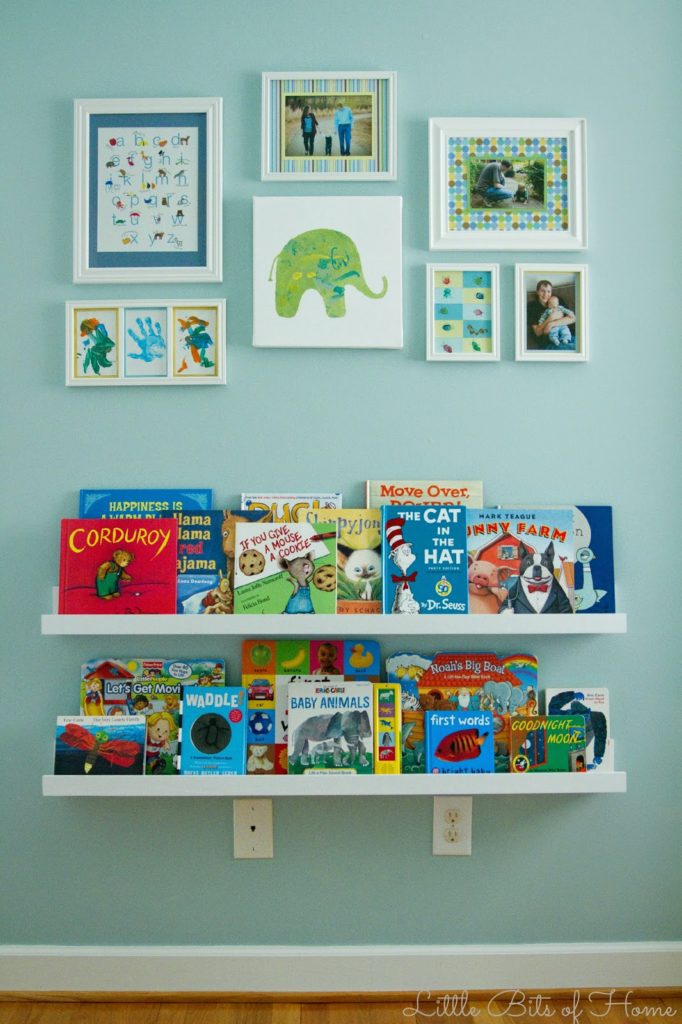 The kids also use the parking garage and the kitchen a ton!!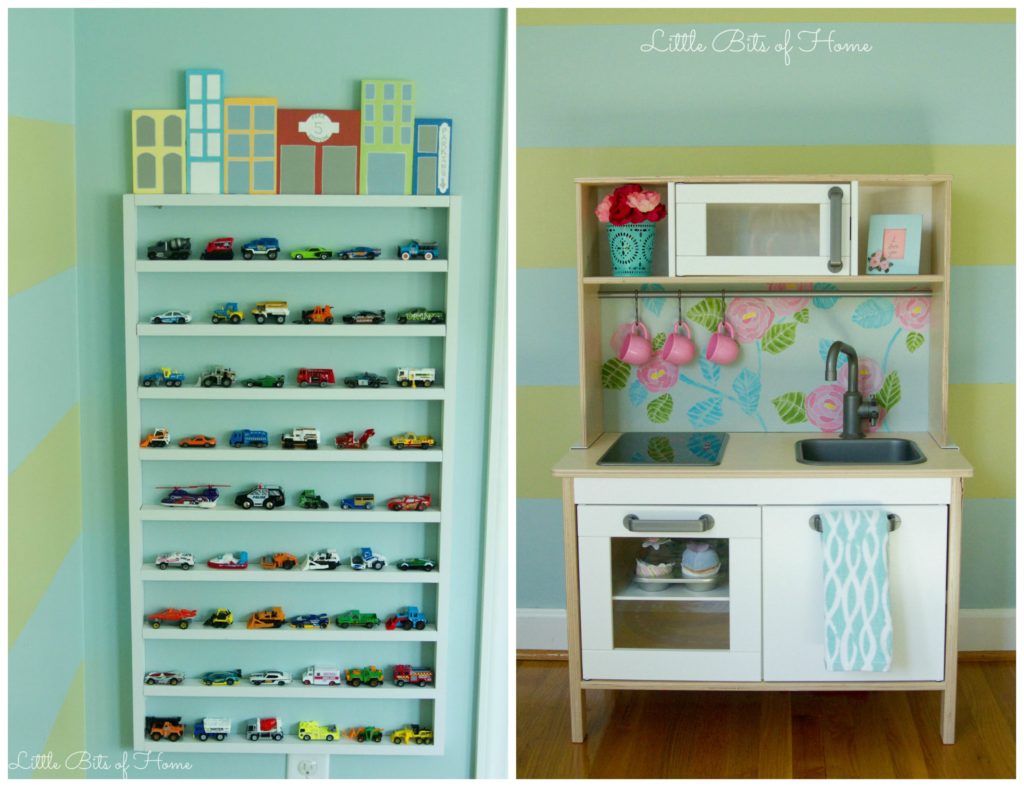 I don't really decorate the upstairs for summer, but I'll give you a peek at it anyway. 😉 The hallway gallery wall is such a happy spot and I love how my grandma's painting pops!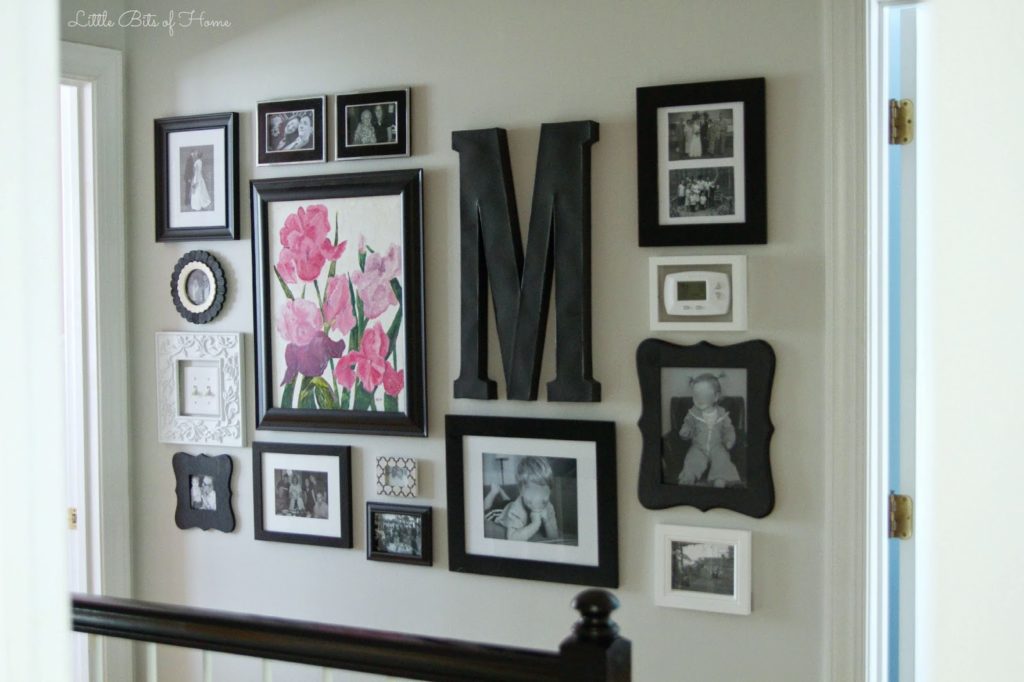 Little Girlie's room is so bright and cheerful and girly! We had moved the chair down to the playroom after Little Girlie stopped wanting to rock at night. But, a few months ago, she decided rocking sounded appealing again. We moved that chair up the stairs so fast when she asked to rock! Haha! We've been enjoying nightly songs and cuddles ever since! I'm so glad she decided to be cuddly after all! What can I say… she's the baby! 🙂
I absolutely love how her gallery wall turned out! Of course, we're starting to talk big girl rooms and she wants a purple room–the only color that's not included in the current color scheme. Figures. Haha!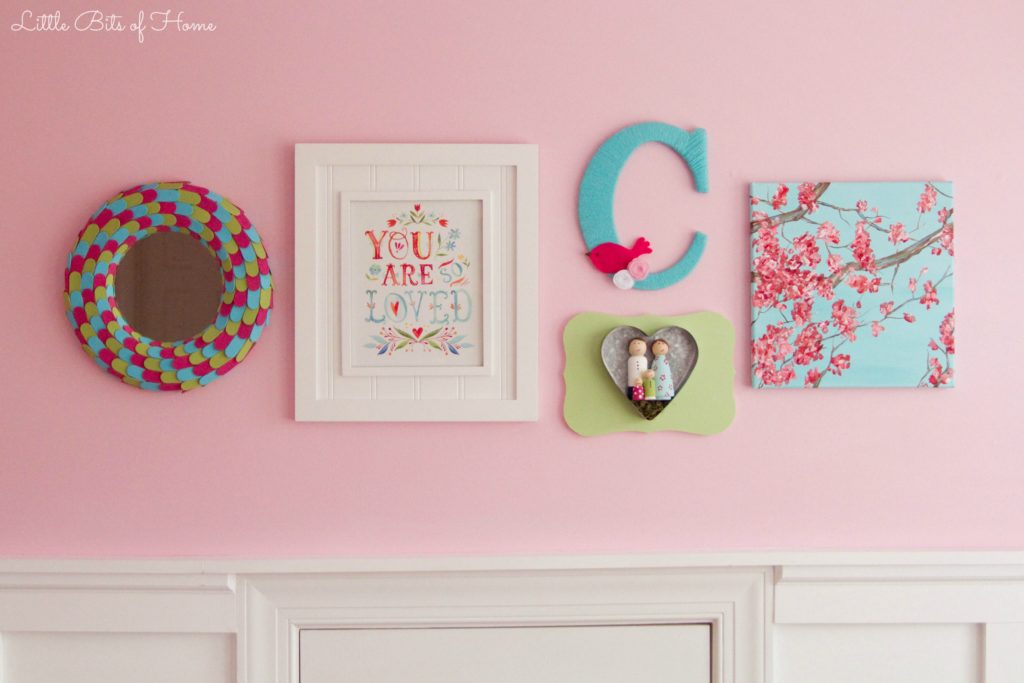 We just finished Little Man's Star Wars room last month! He loves it! It has been working out great!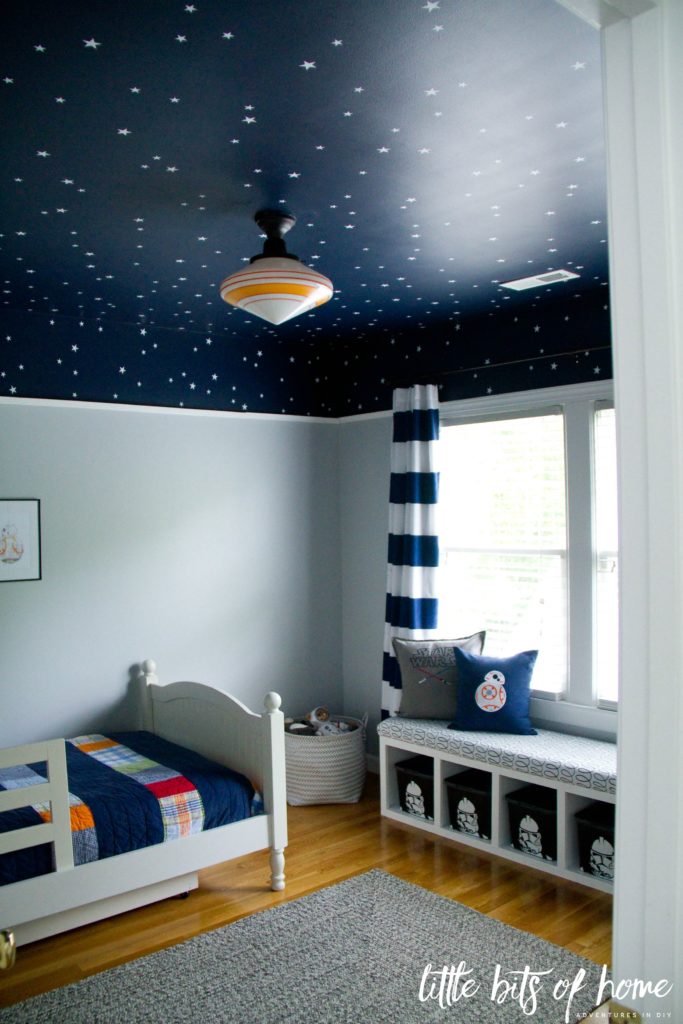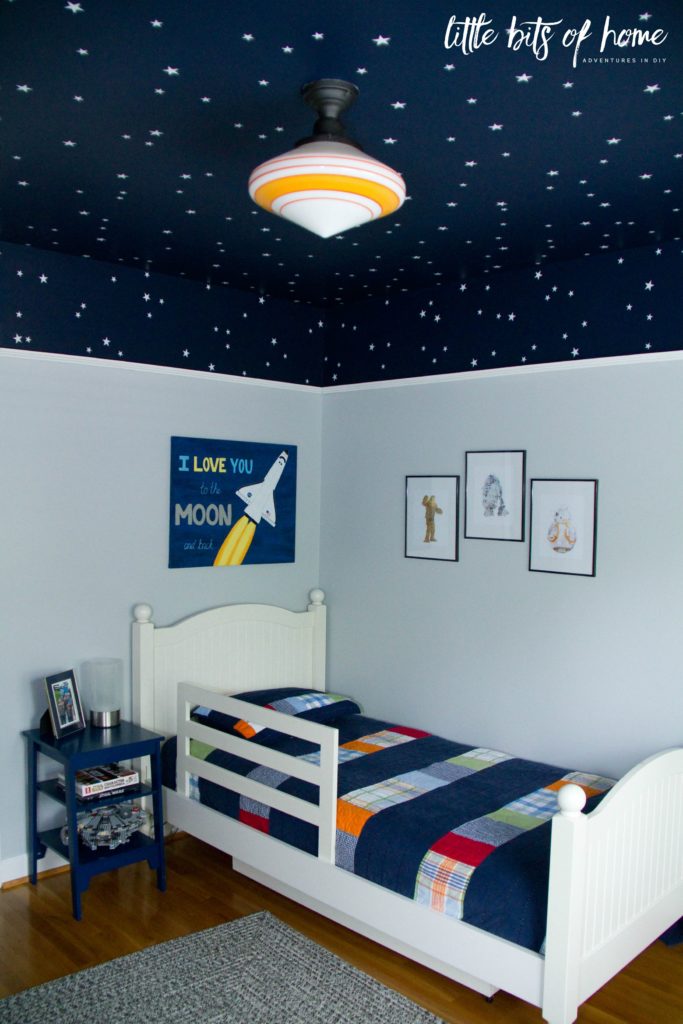 Hope you enjoyed the tour of our home! Want to get a peek into some gorgeous homes? Be sure to check out all the other summer home tours this week! Inspiration for days!
Monday
Green With Decor
Iris Nacole
My Life From Home
Refashionably Late
Tuesday
Our House Now a Home
Seeking Lavender Lane
The Weathered Fox
Q-Schmitz Home Design + DIY
Wednesday
Live the Fancy Life
Twelve on Main
Little Bits of Home
Beauteeful Living
My Creative Days
Thursday
Architecture of a Mom
Two Purple Couches
The Tale of an Ugly House
2 Bees in a Pod (house 1)
Friday
Simple Nature Decor
2 Bees in a Pod (house 2)
Lehman Lane
Farmhouse 40