Remember when I joked at the end of this post that you all should take bets on how long it would be before I tweaked my fireplace again? Exactly 21 days, that's how long! Anyone get that? Haha!
My blogging friend Amy from My Life from Home is hosting a Spring Mantel Hop today. Of course, I had to seize the opportunity to deck my mantel out for the season! I will be returning to this arrangement for the summer months, but, for now, I am enjoying a hit of Spring flowers and bunny tails in the living room!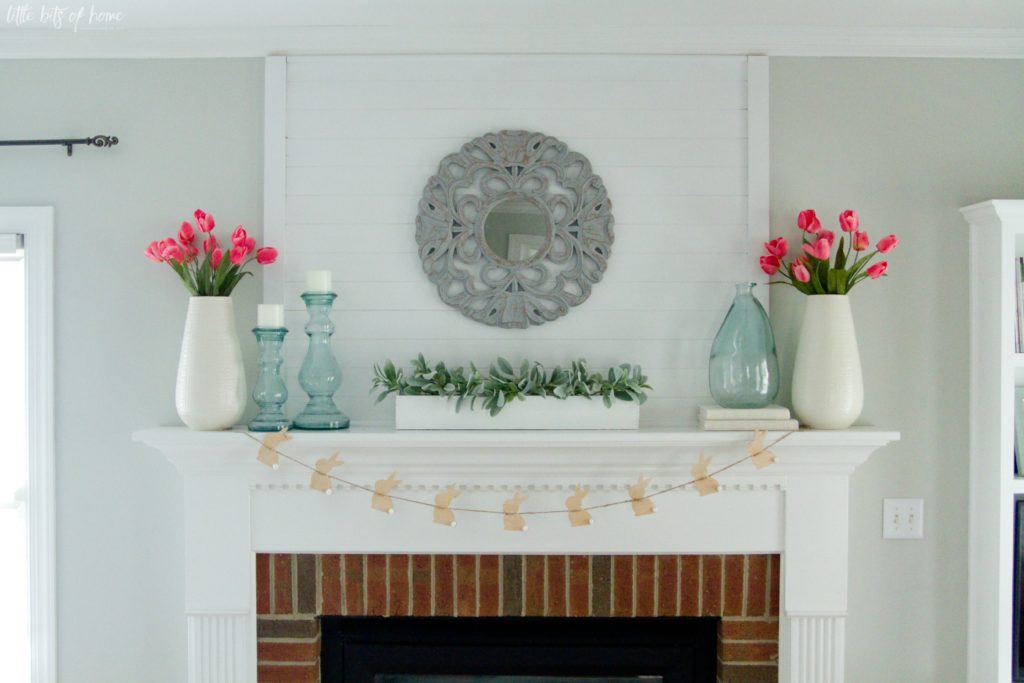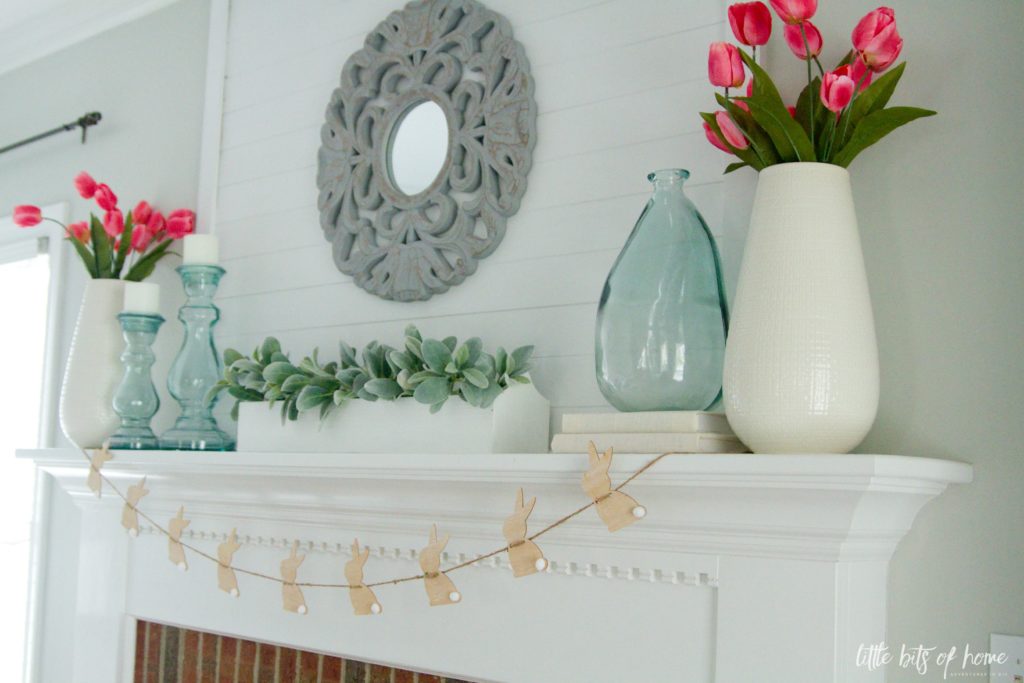 These are the flowers Little Man gave me for Christmas. Such a sweetie boy! He was so excited to see them out on the mantel!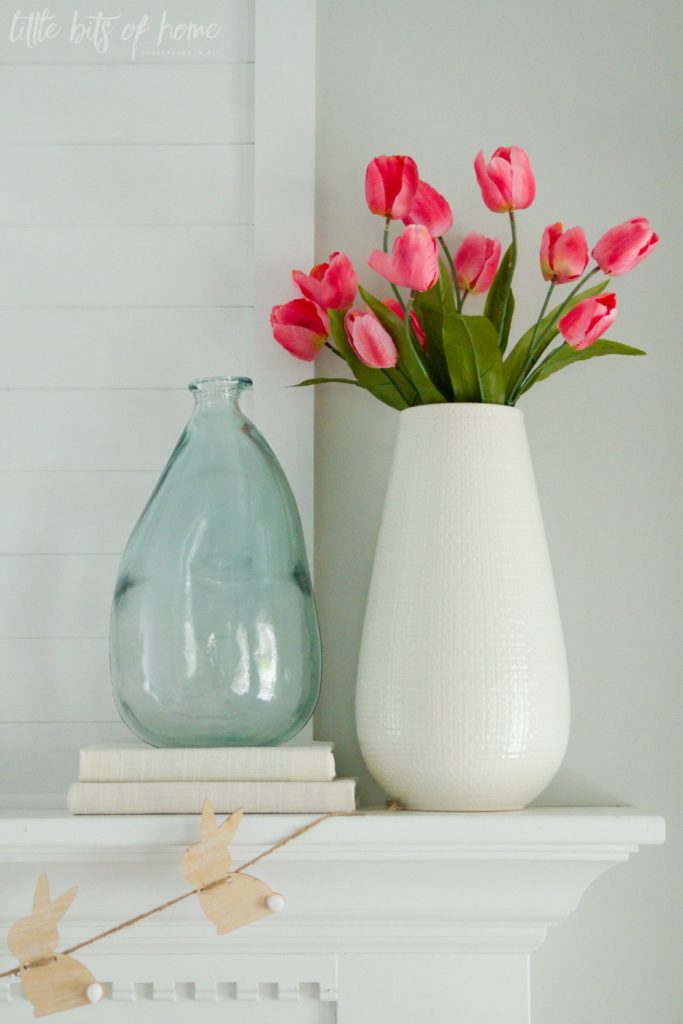 I reused my bunny garland from a couple years ago to add a touch of Easter. I just love the fuzzy bunny tails!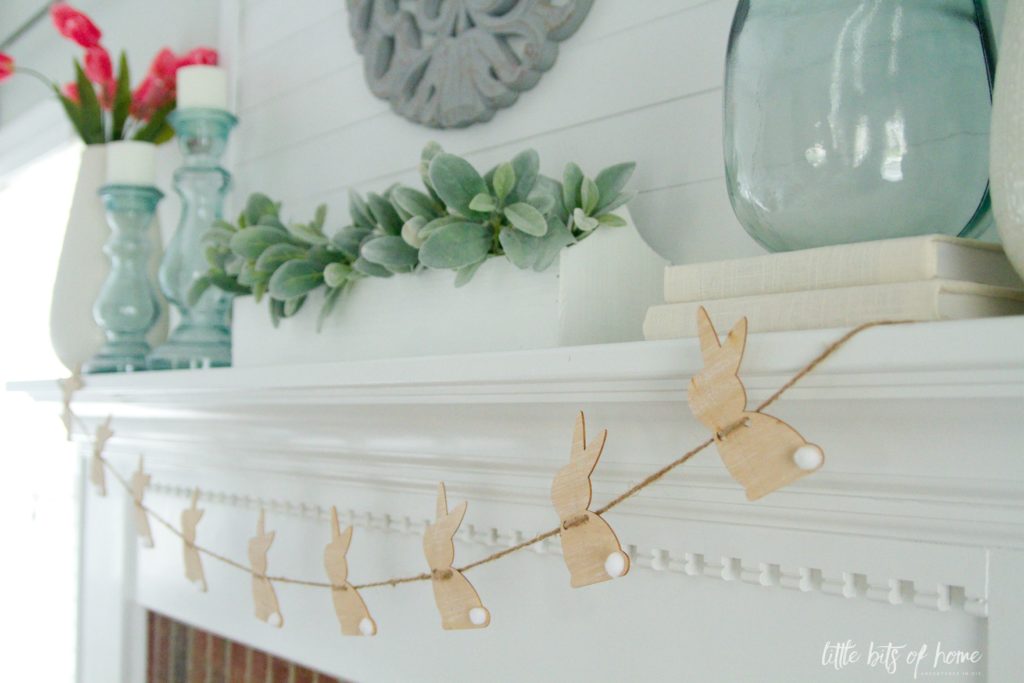 I took the greens that are normally in the white vases and laid them in my wooden box that I usually use for the table. I love the added greens across the center of the mantel!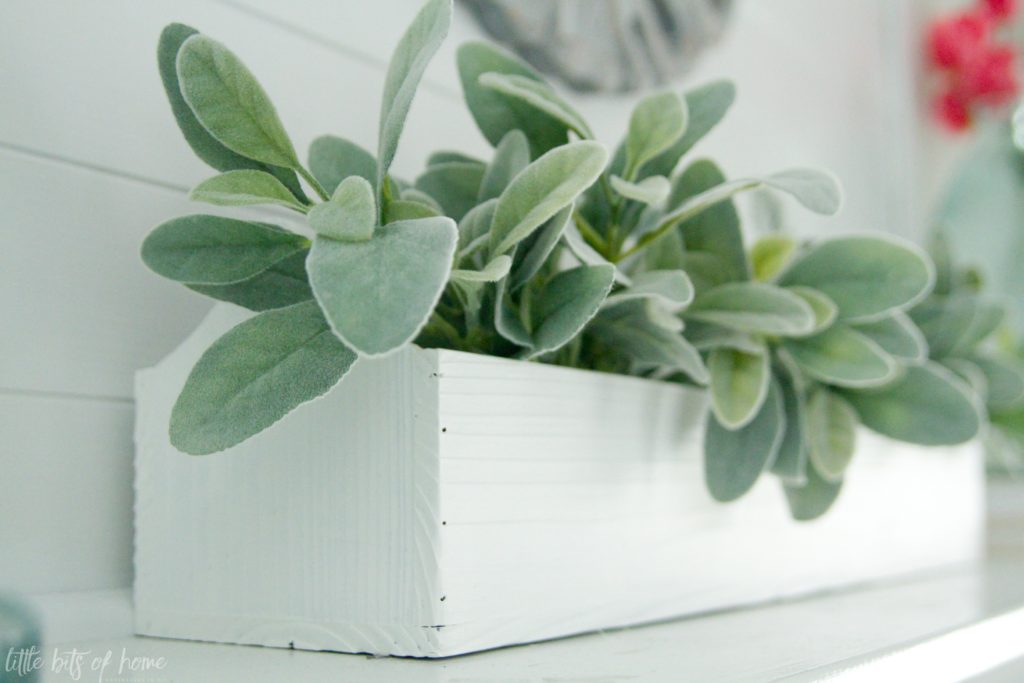 I kept the sea glass candlesticks and jug out because it's never a bad time for sea glass. 😉 The color is perfect!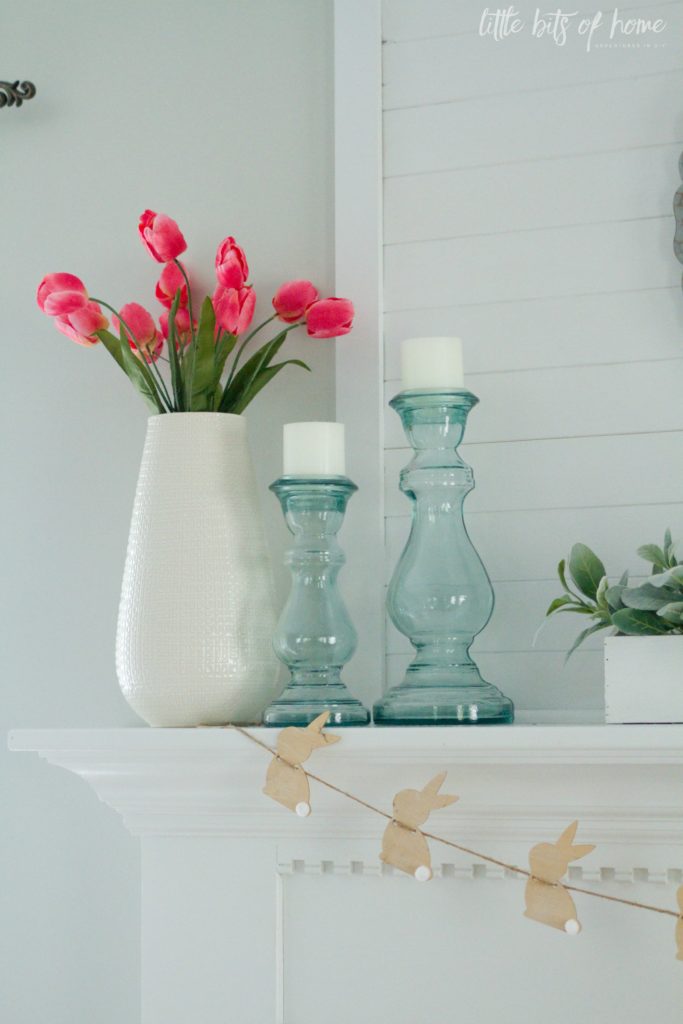 My mantel is ready for Spring! Now if only the weather would warm back up again…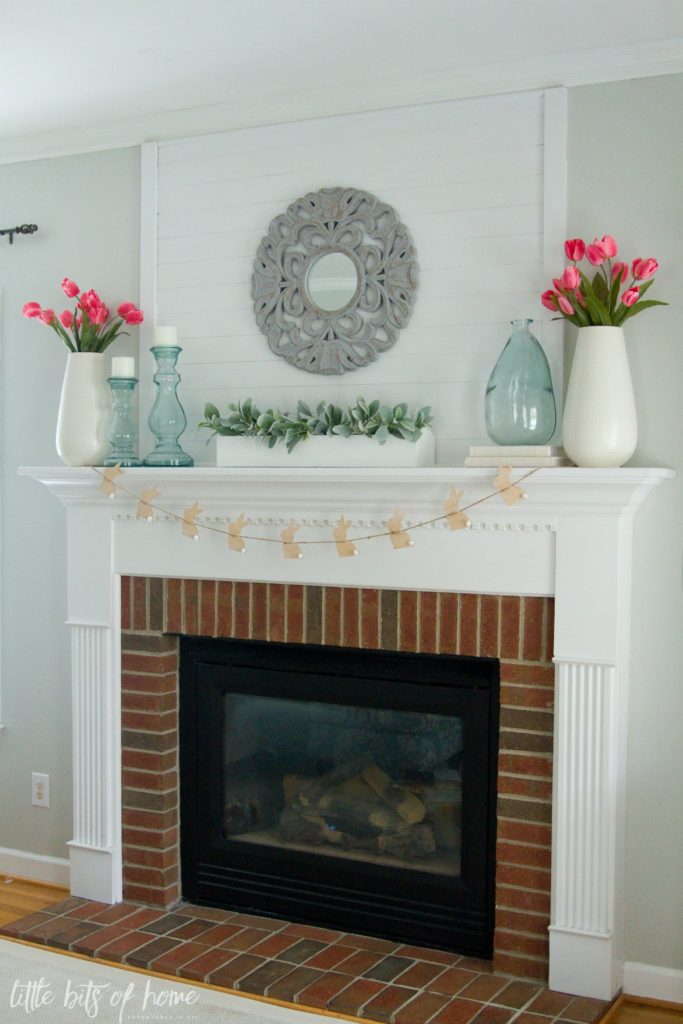 Be sure to check out the other amazing Spring mantels in the hop! SO much inspiration!