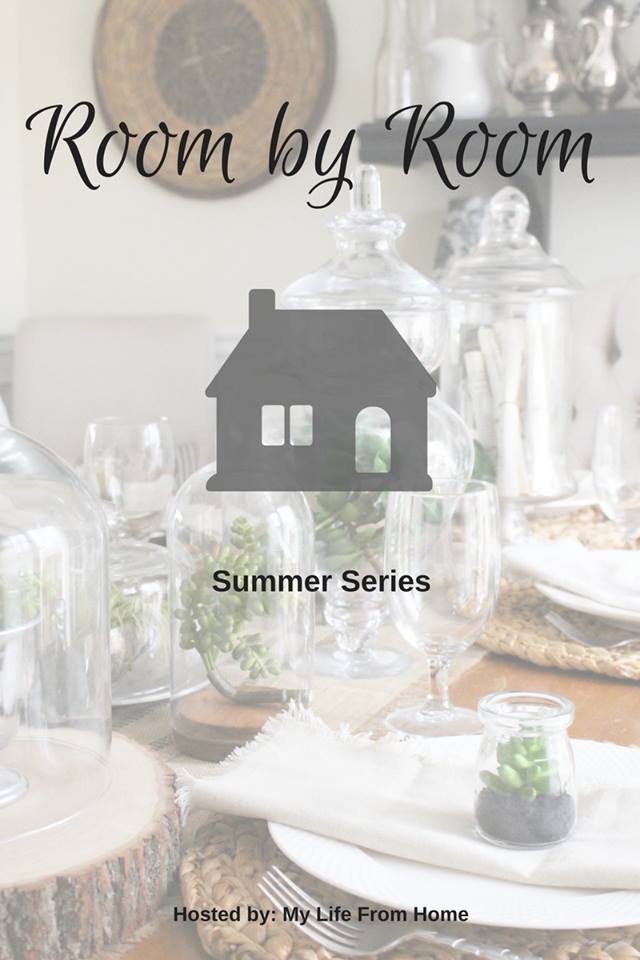 Hey, Friends! So excited to start a new summer series I'll be participating in hosted by my blogging friend Amy from My Life from Home! All summer long, myself and a group of awesome bloggers will be taking you on a tour of our homes, room by room! Some of the rooms will be ones you may have already seen, some not! So fun, right?
This week is all about the entryway! We redid our entry a couple years ago, and while it has evolved, it hasn't changed drastically. You can read my original entry post here. Don't judge me too harshly, my photography left a lot to be desired… 😉
Our entry is teeny tiny, so I didn't want anything too bulky or cluttered in the doorway. I found this table on Wayfair.com and love it so much! It fits the space perfectly and is a great spot to store my stationery supplies. I've been wanting to update or completely change that light for a while now, but it just hasn't made its way to the top of the budget priority list yet. One day!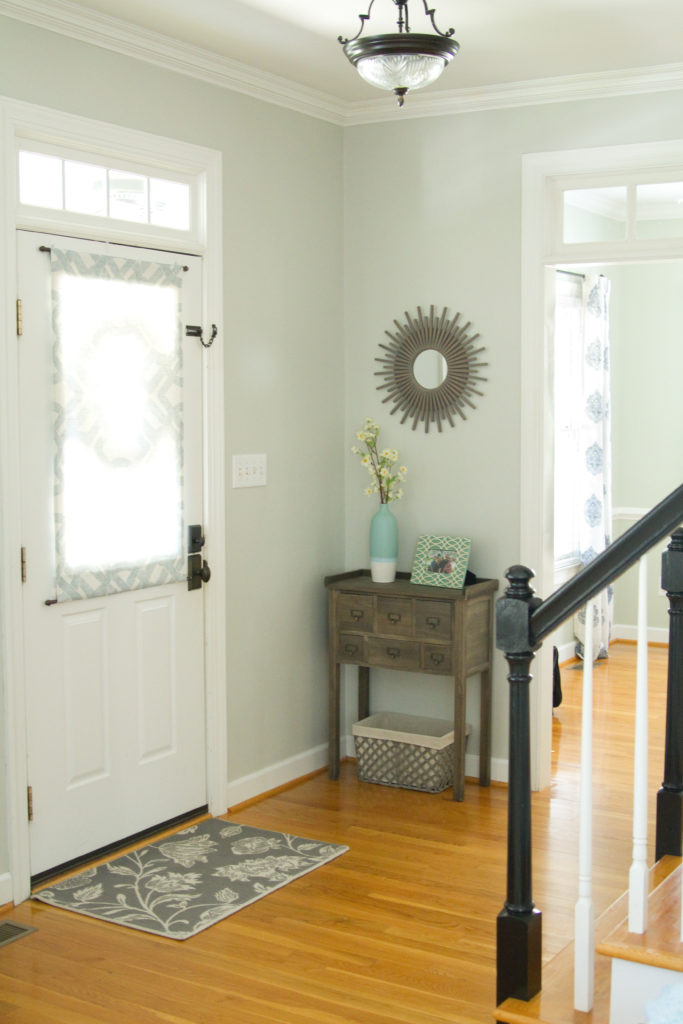 Notice our new shade THAT I SEWED?! Yes, I'm still ridiculously proud of myself for sewing that. And finishing it. And getting it to actually turn out. Haha!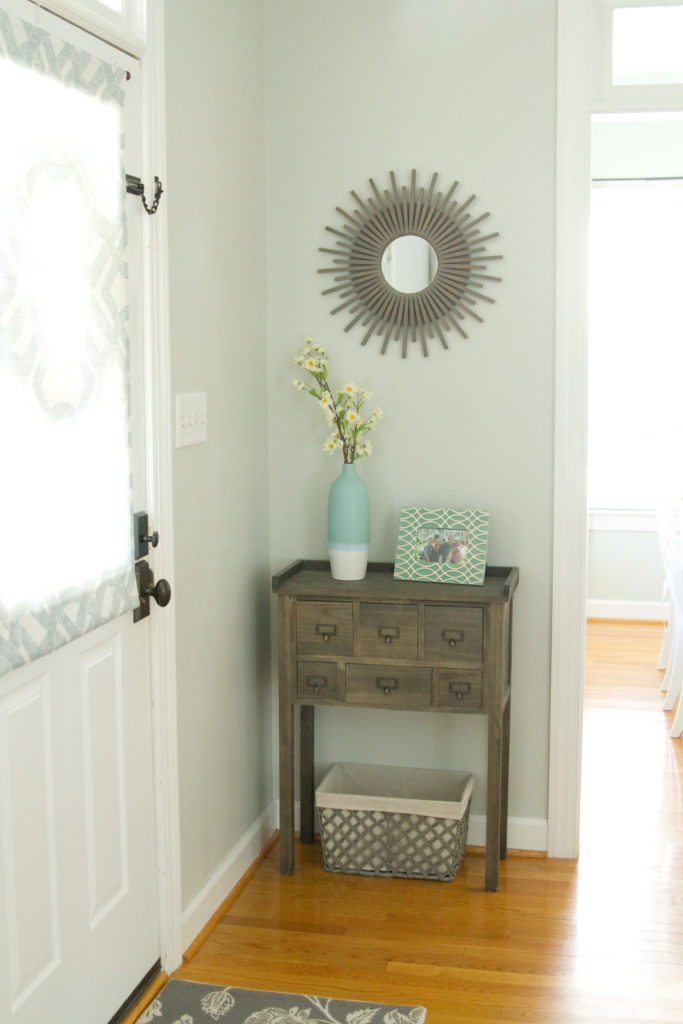 Another new addition is the basket under the table that I found at The Container Store. I got so tired of all of the things that needed to go upstairs collecting on the staircase. I decided to put this basket here since it is basically at the bottom of the stairs. We use it to collect anything that needs to be taken upstairs instead of letting it pile up on the bottom few steps. Game changers, my friends. Game. Changer!
This picture is an old one, but I just love the little handles on the drawer fronts! It came with labels, but I never added them. I like them plain!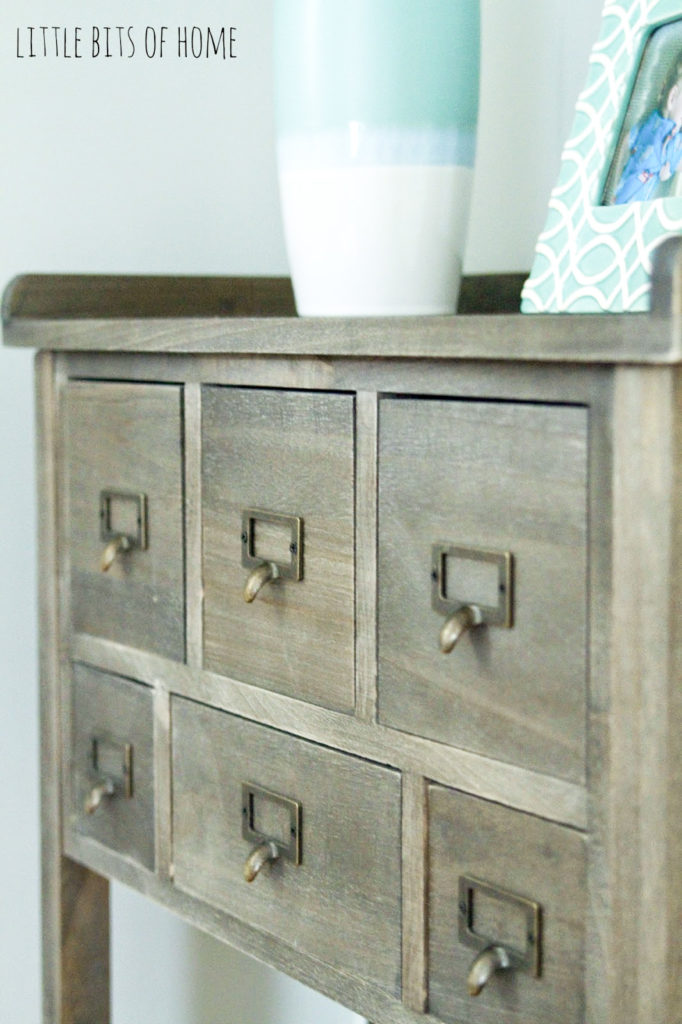 Both the mirror and the rug are from Target. Come to think of it, the vase and the frame are from Target, too! I have Target dependency issues, what can I say?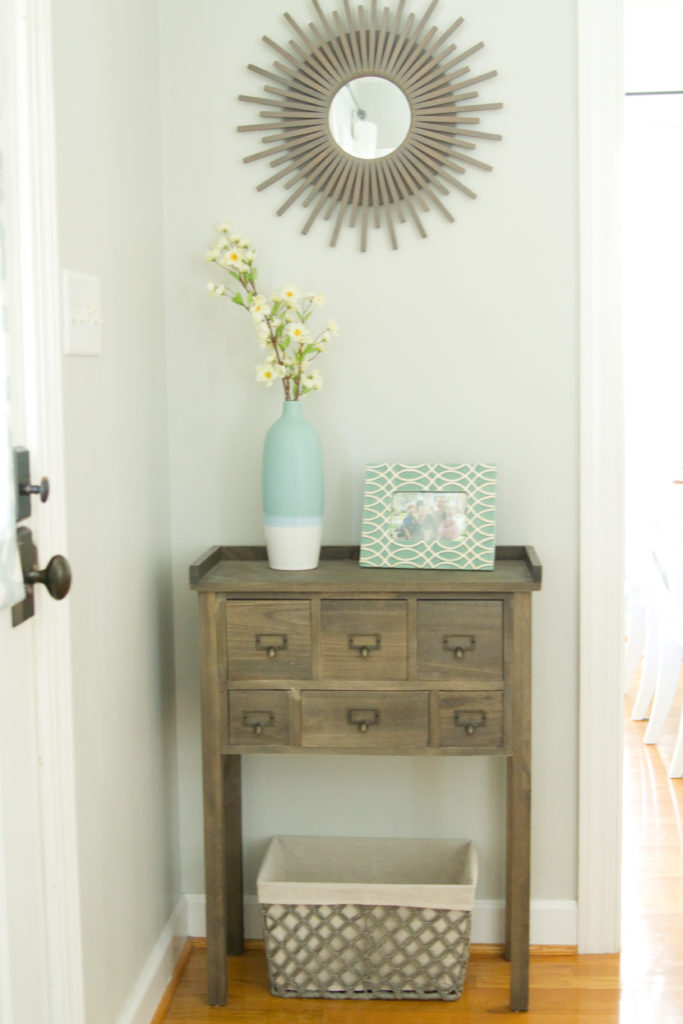 Hope you enjoyed the tour of our tiny entryway! Be sure to check out all the other gorgeous entryways below and come back next week for a peek at another room!