Hey, Friends! I know it's already halfway through fall already, but I wanted to share our fall decor with you before Christmas takes over! I've mentioned recently that my goal for this year was to simplify my seasonal decor and to use more of what we already had out to decorate with, instead of switching out everything for each season.
We pulled out the fall bin and I got to work with the goal of decorating everything in one afternoon. Friends, I was done in two hours! It kept the decorating process fun and enjoyable instead of becoming overwhelming. Win!
Come on in for the tour!
I love how our porch looks in the fall! The coral door plays really well with fall colors! All the little pumpkins came from our trips to the pumpkin patches this year. Both kids had field trips to pumpkin farms, plus we took our annual trip to our favorite pumpkin farm as a family. Thankfully, all three trips happened to be to different farms. 😉 Oh, and meet "Jasper", our very first jack-o-lantern. He lost a tooth in the carving process, but he still turned out pretty cute.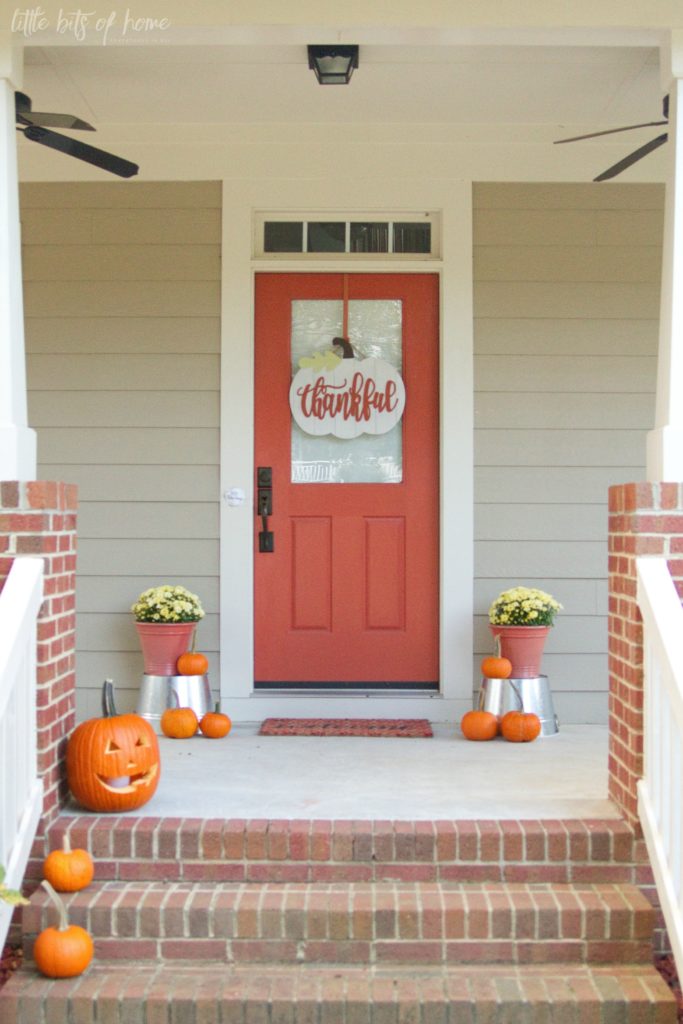 I kept my basic porch decor the same this year with the exception of this thankful sign I picked up at Kirklands. Isn't it so adorable? And, no, I'm having no better luck with mums than I do any other year. They always die. Why?!?!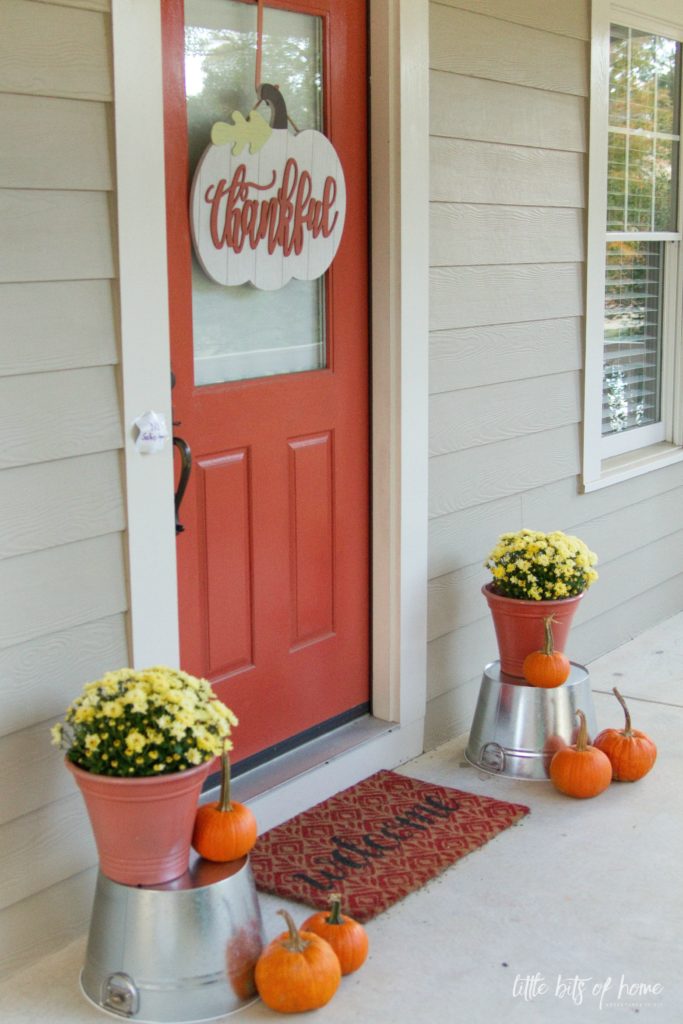 I picked up the pillows on the swing several months ago from our area's buy/sell/trade group on facebook. I got a whole group of Pottery Barn pillows for $10! I had to toss a couple because they were in bad shape, but the rest washed up fine and match our porch well!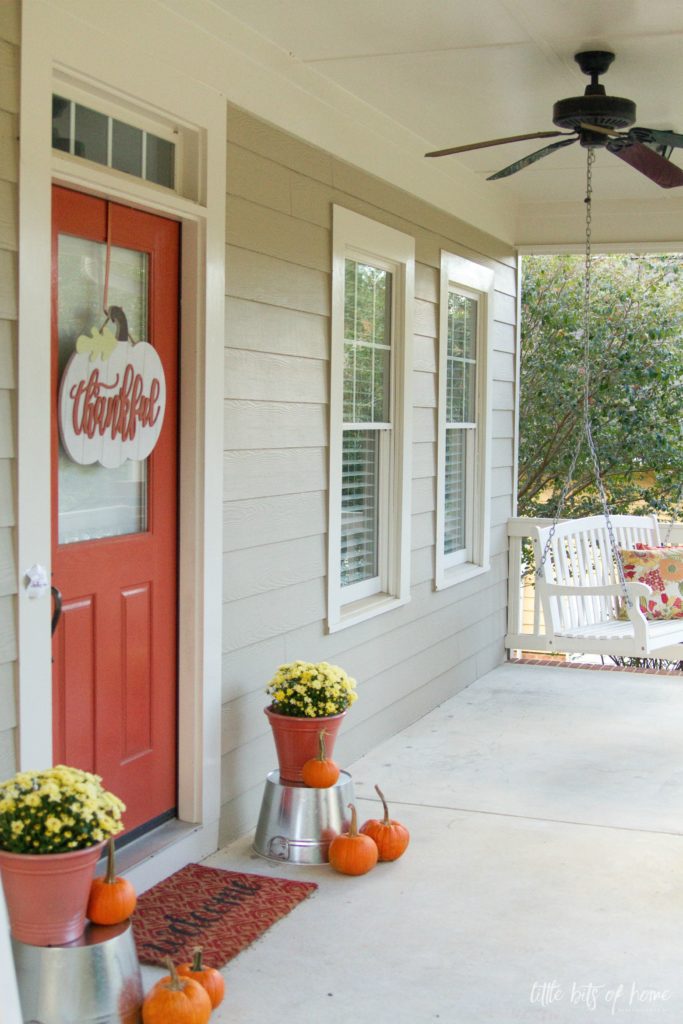 You've probably already seen our aqua + orange mantel this year in this post and our DIY pumpkin banner in this post, but I'll add them here in case you missed it.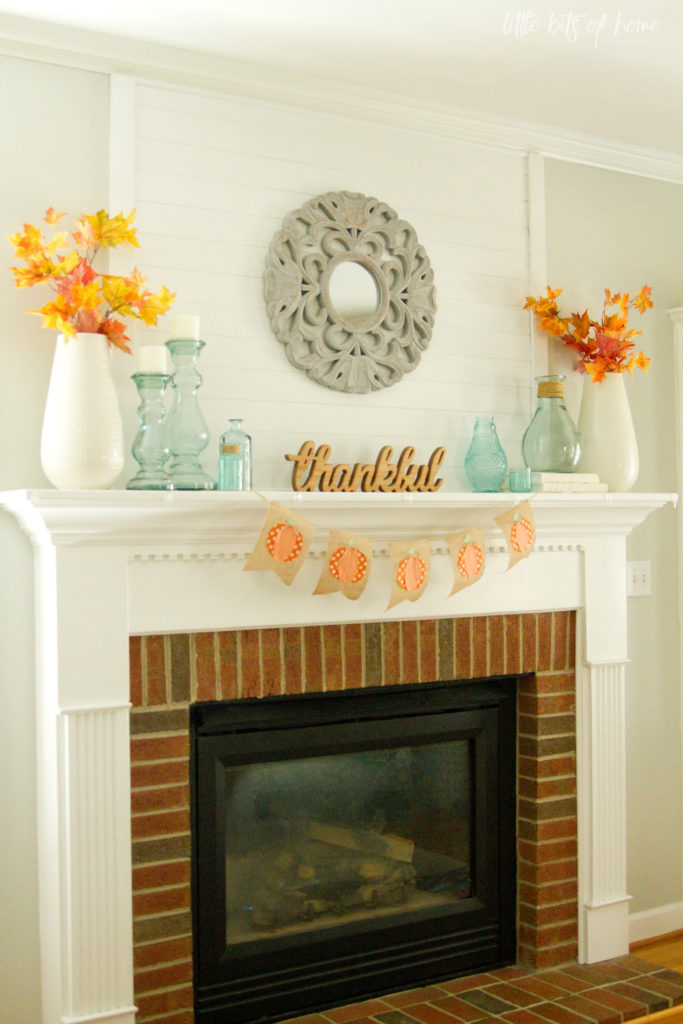 I can't get enough of the aqua and orange color combo in the fall!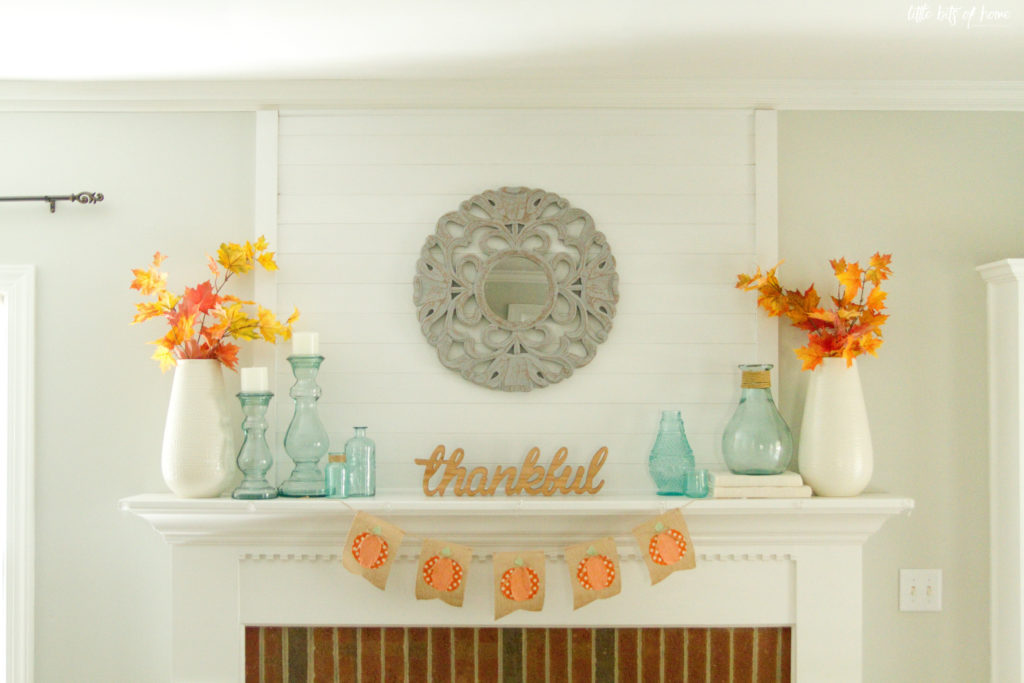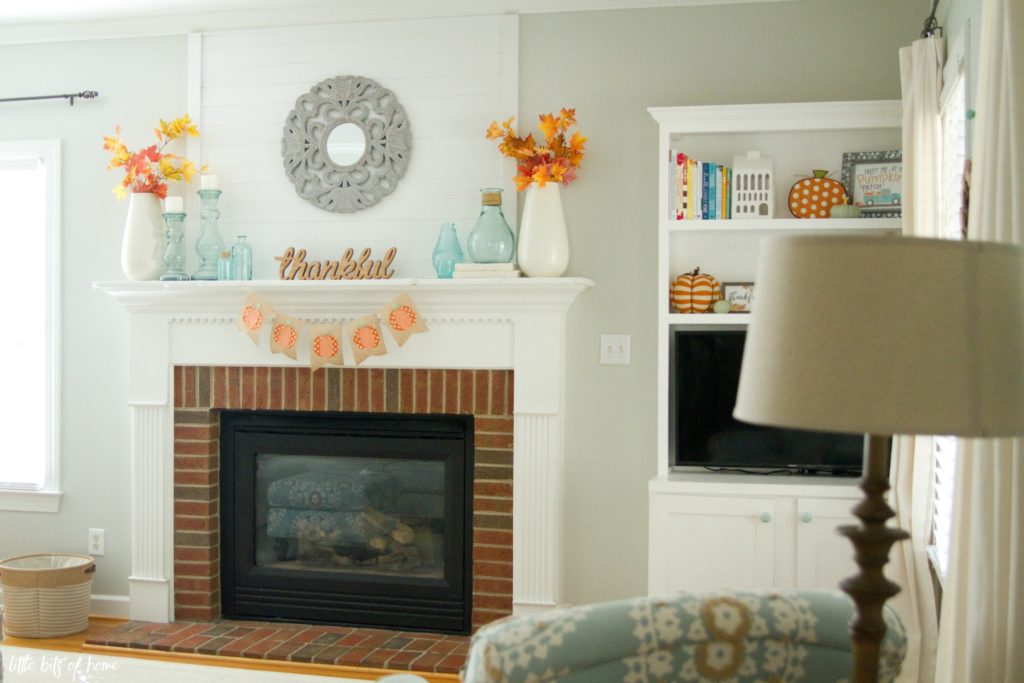 I decked out our built-in for fall with cute pumpkins, another Kirklands sign, Target dollar spot porcelain pumpkins, and the most adorable pumpkin patch print from Pen and Paint!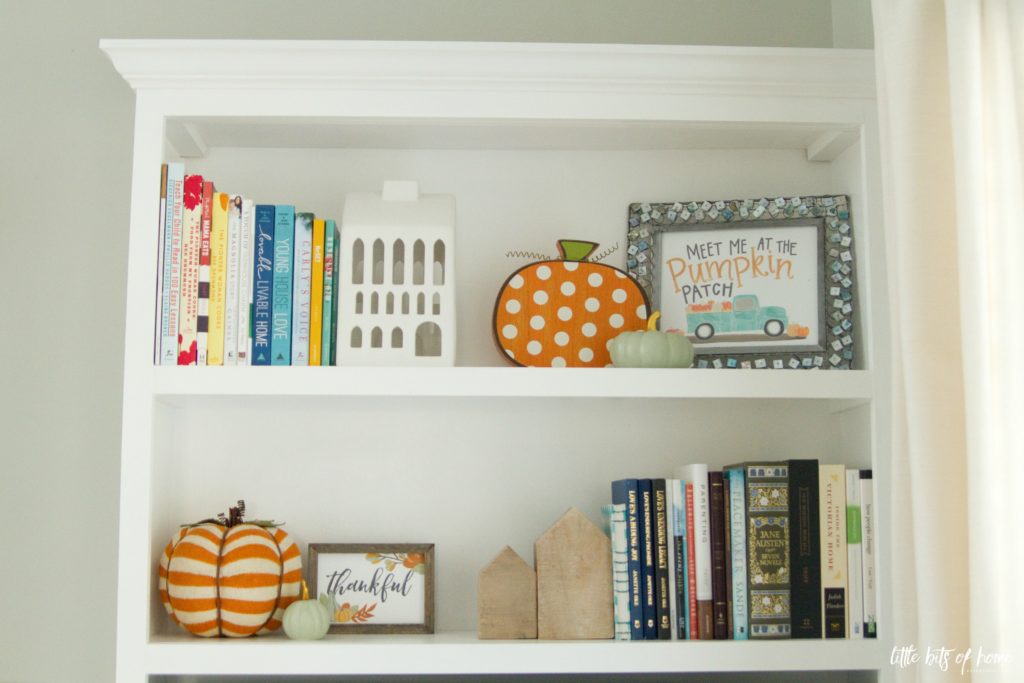 I ended up rearranging the shelves after a couple weeks and love this set up even more!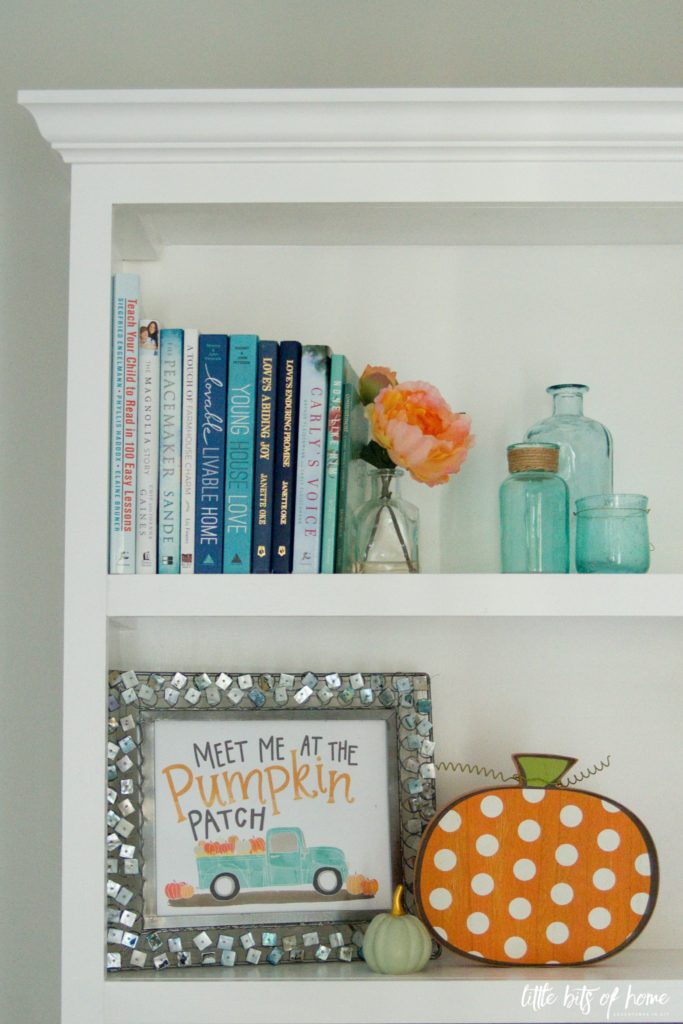 Across the living room, I swapped out one of the pictures on the ledge shelf for another Pen and Paint print (Seriously, her prints are so gorgeous!!!) and popped another $1 pumpkin onto the shelf. I also switched out one of our throw pillows for this cutie no-sew pumpkin pillow I made a couple years ago.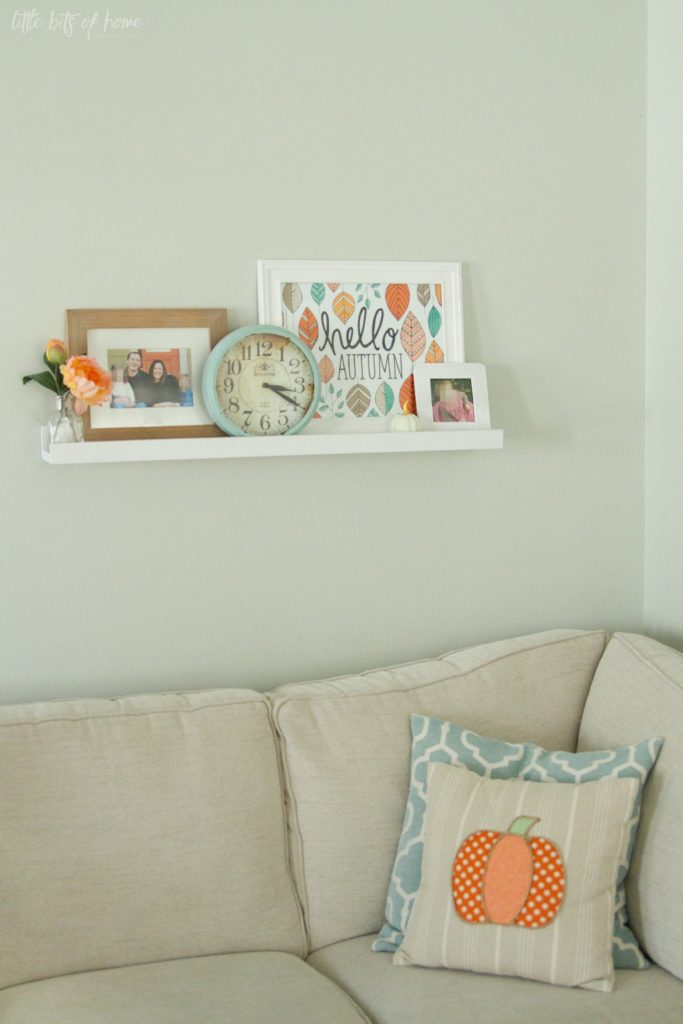 Over on the end table, I added a picture of my babies at the pumpkin patch a couple years ago. Both the frame and the teal pumpkin were Kirklands finds from last year.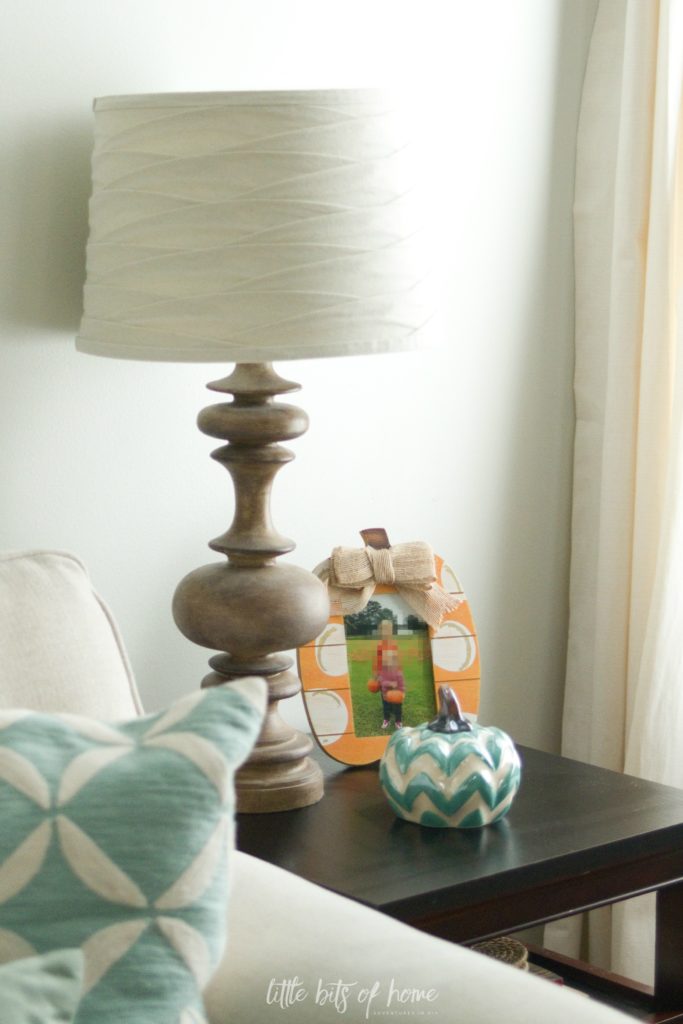 The entryway got decorated identically to last year! Easy peasy and I still love it!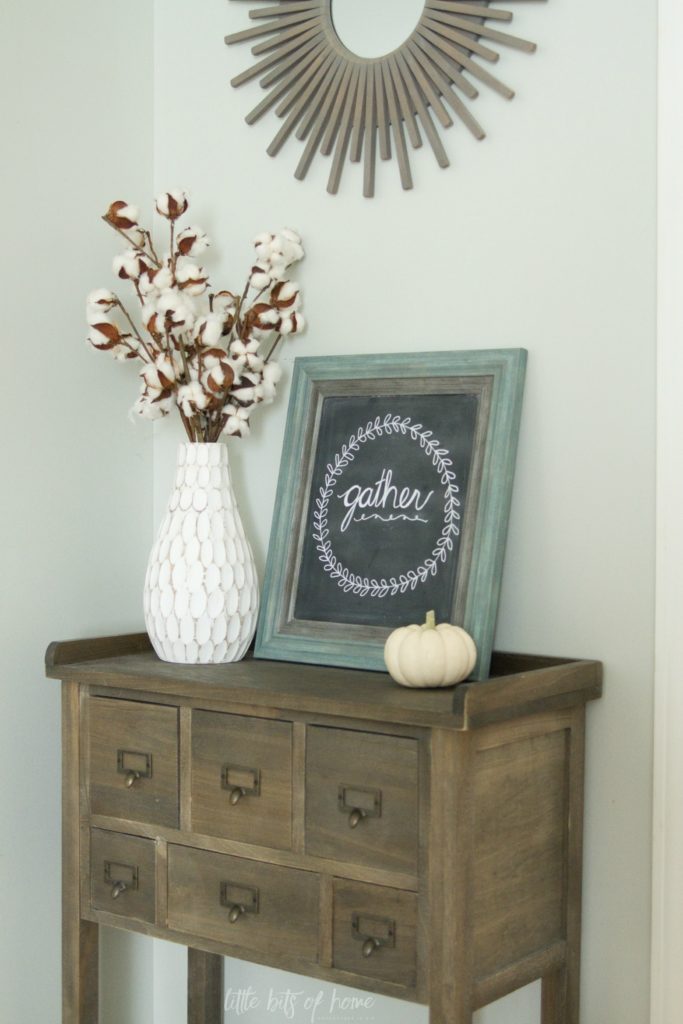 One of the biggest changes I made this year with my fall decor was purchasing hardly any live pumpkins. I usually buy a lot of real pumpkins, but that can get expensive quickly. My bestie found these velvet pumpkins at the Target dollar spot and inspired me to get some with her beautiful tablescape. I threw together this super easy tablescape with the velvet pumpkins–read more about it here.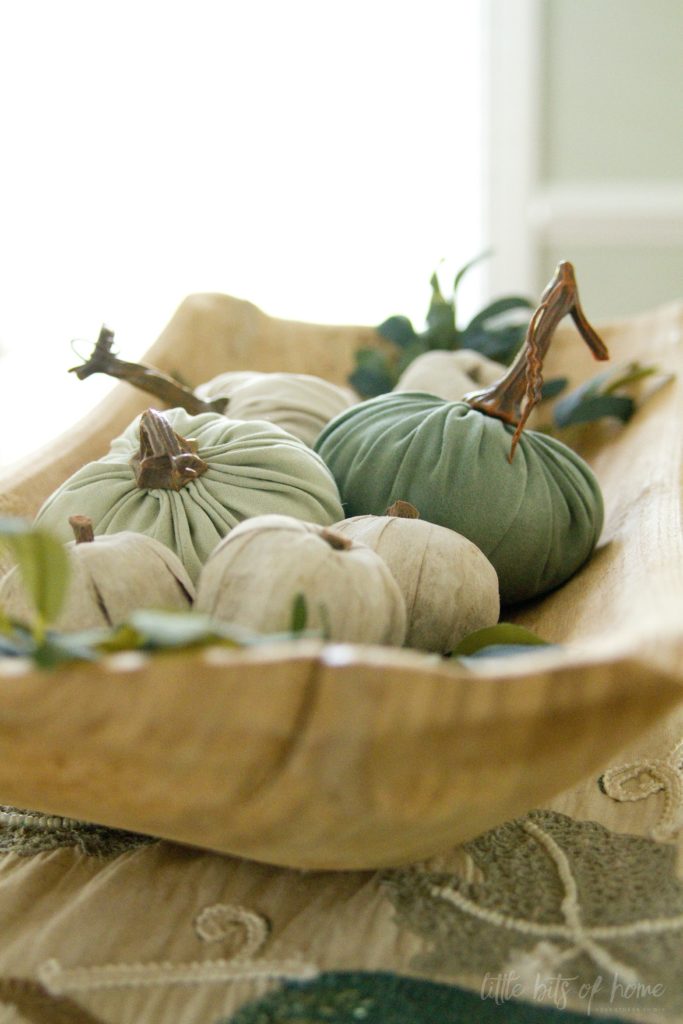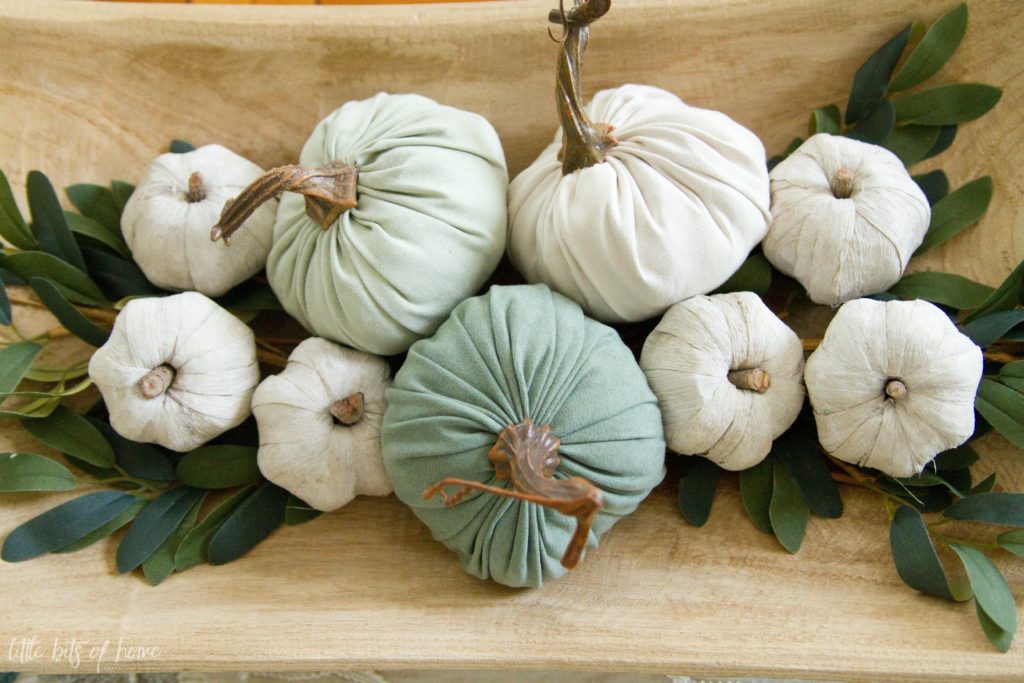 In the breakfast nook, I simply popped a couple more of those awesome dollar spot porcelain pumpkins into my herb boxes. So easy!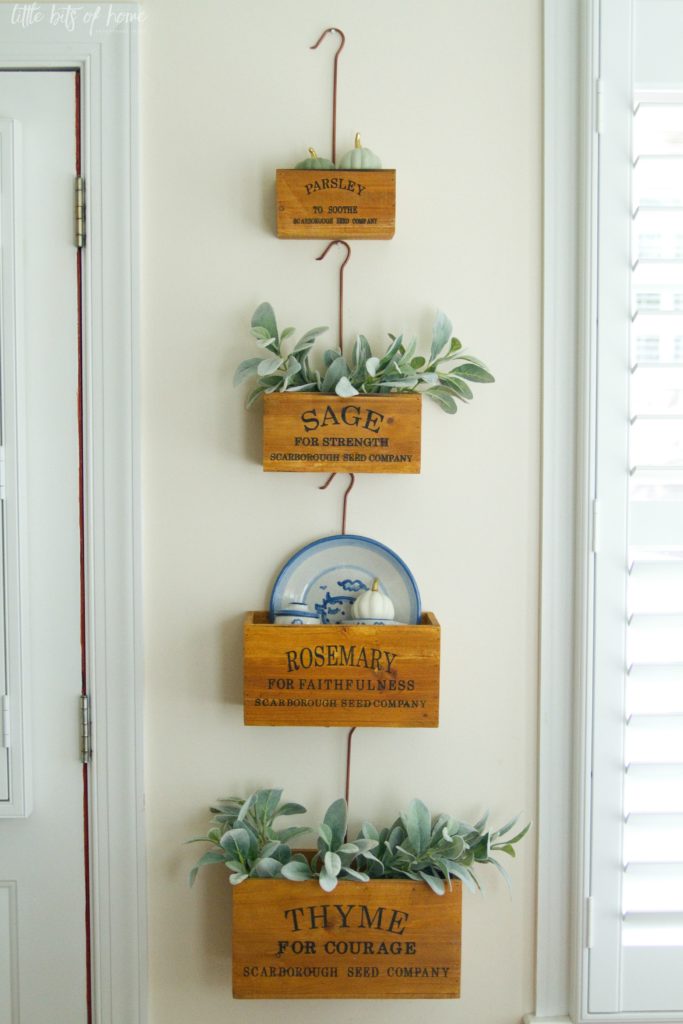 I also switched out the print on top of the shoe cabinet for this one and added the stacked pumpkin decor that I found at Michael's this year.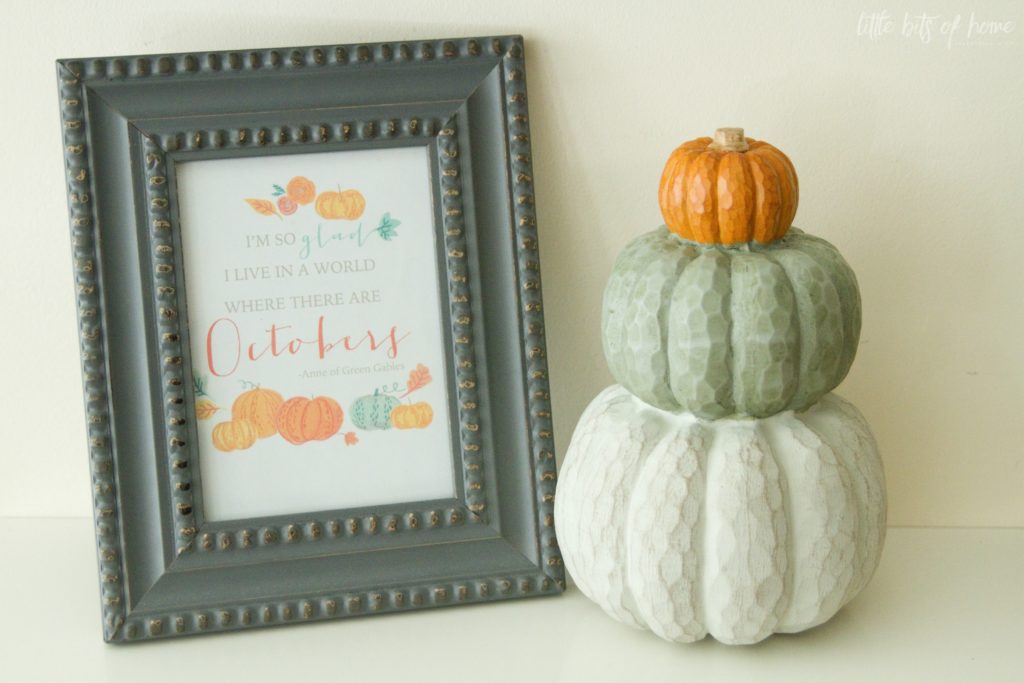 And, that's a wrap! Hope you enjoyed the tour!