Don't forget to enter the $25 gift card giveaway and grab your free printable here!
I can't believe it's already time for the first progress check for the One Room Challenge! Crazy! If you need a refresher, check out the before pictures, plans, and inspiration here!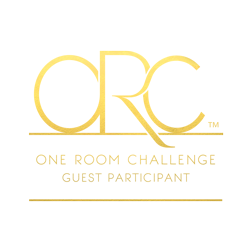 You may have read the title and been all, "Say wha???" that I'm already posting about artwork when I haven't even painted the walls yet. Ha! But, if you remember, we are doing our own (totally fake) HGTV makeover and surprising Little Man with a new big kid room. So, we have to have all the art, accessories, window seat, rug, etc done and ready first so that once we paint, we can transform the space and do the grand reveal. I'm thinking I need to order a giant print of the before picture and stand him in front of it and ask if he's ready to see his fixer upper… 😉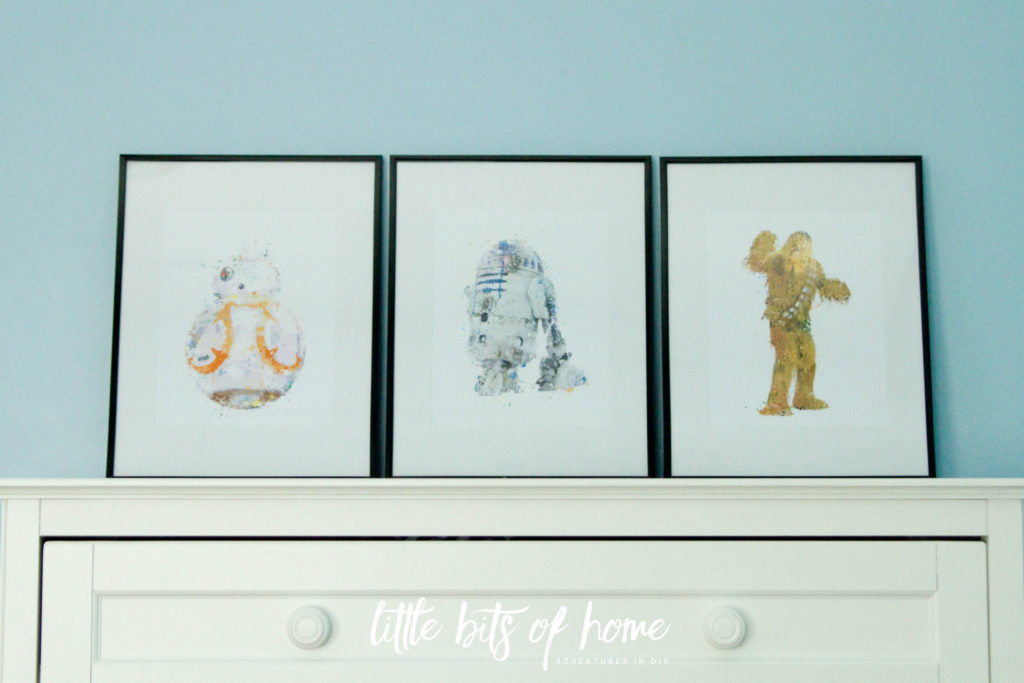 I am so excited about the artwork I found for Little Man's room! I don't usually care for decorating with characters and themes, so was reluctantly browsing around looking for Star Wars artwork when I stumbled across Annalisa from I Love Print's Etsy shop. I immediately fell in love with her art! I reached out to Annalisa and asked if she would like to collaborate for this post, and she graciously sent me a free print for Little Man!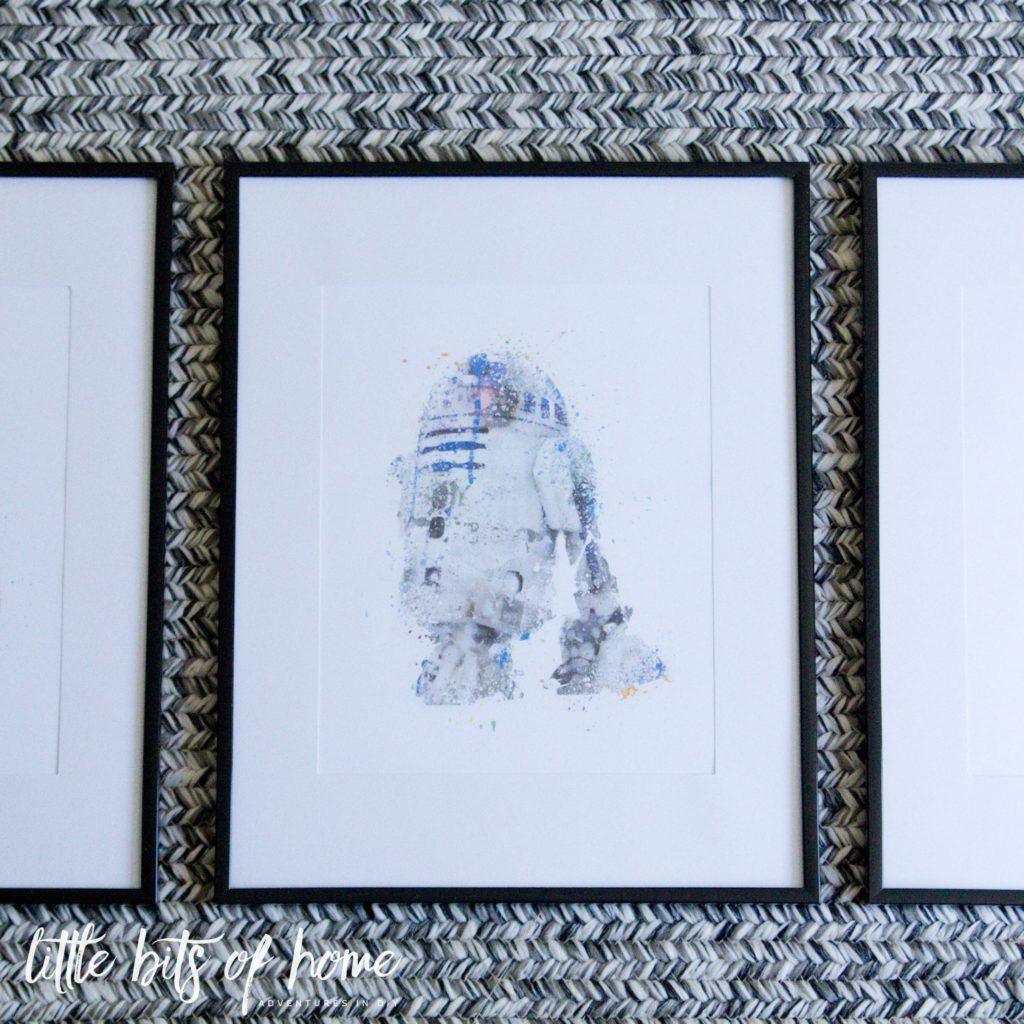 I love how unique the artwork is! The images are digitally created, but look like they were painted using watercolor paints! Now that's character artwork I can get behind!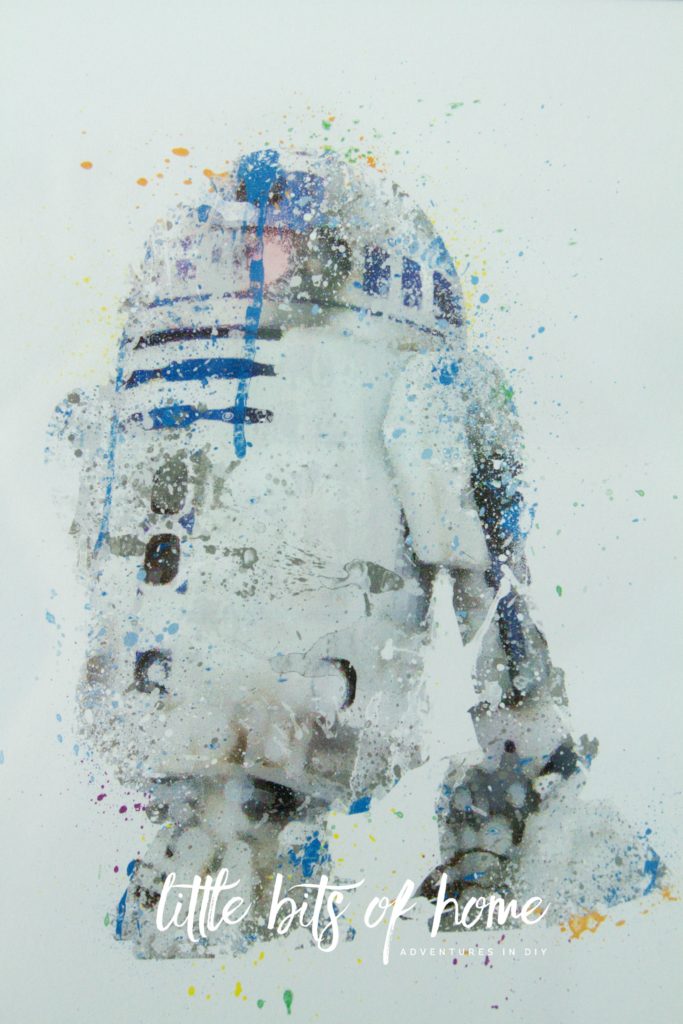 I ordered three prints–the R2D2, BB-8, and Chewbacca and was able to take advantage of the Buy 2 Get 1 Free deal. I framed them in simple black frames with white mats to keep the focus on the art. The frames were only $6.99 at Target! Sneak peek alert… did you notice the rug? It just came in yesterday!
If your little one loves certain characters but you are tired of all the mass produced artwork, check out Annalisa's shop! She has such great artwork and offers discounts for purchasing multiple prints. If you prefer digital downloads, Annalisa also owns I Love Downloads where you can purchase the digital images and print them yourself! Here are a few of my favorites from her shops!
Aren't these so cool?! Of course, Ariel is my favorite.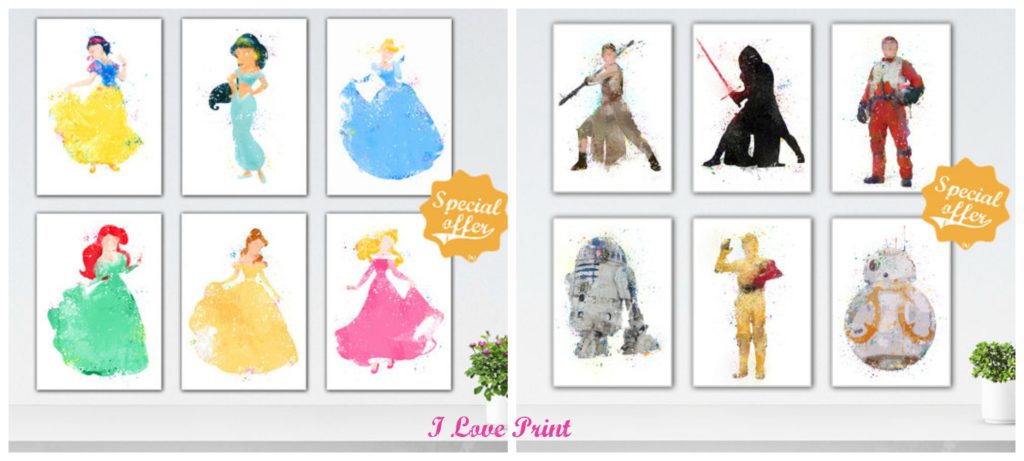 I love the big print of the Magic Kingdom! Harry Potter fans, she has lots of Harry Potter artwork as well!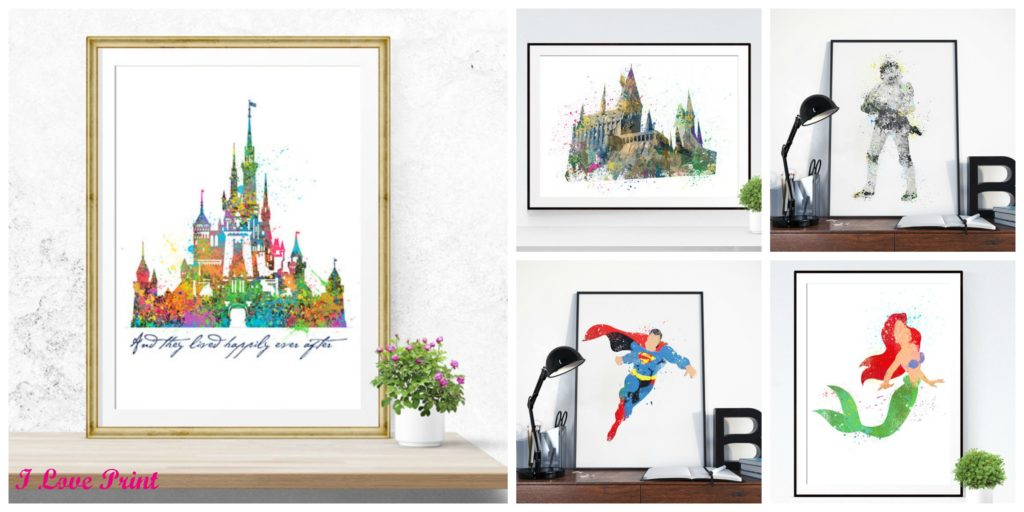 In addition to the artistic characters, she has some other really cool and colorful artwork. I love her collection of skylines!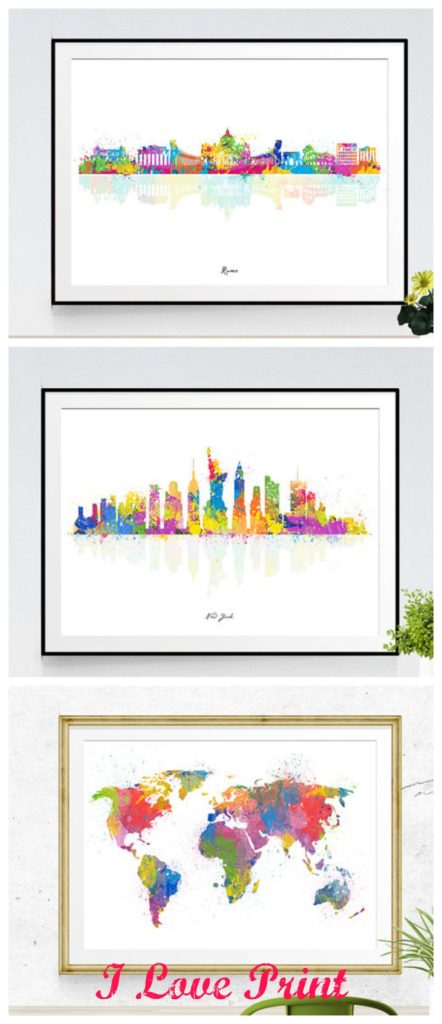 She also has animal prints that are so vibrant and fun! I love the owl!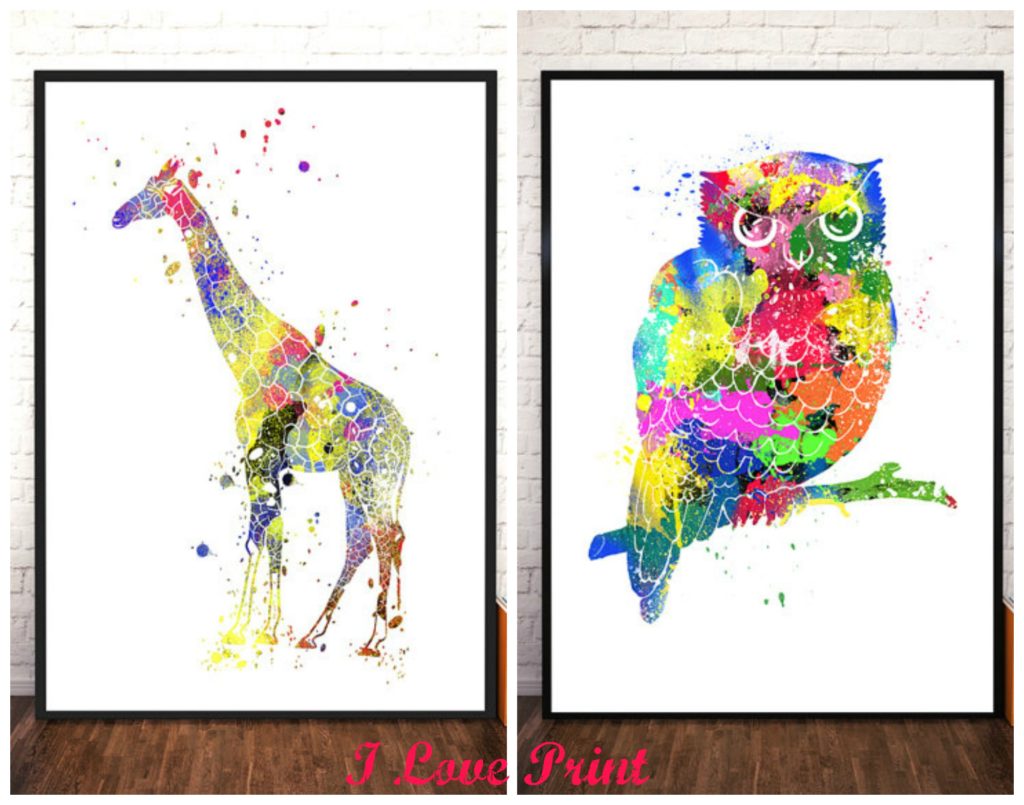 That is just a sampling of the art in her Etsy shop, so go check out the other great pieces she has for sale!
Be sure to check back later in the One Room Challenge to see how the Star Wars prints look hanging on the wall! Also, be sure to check out all the other amazing room makeovers going on over at Calling it Home!
This is a sponsored post. All opinions are 100% my own. Thanks again to Annalisa for providing a print for Little Man's room!