Hey, Friends! We are officially at the halfway mark with the One Room Challenge! We have been hard at work this week trying to gather all the room textiles and get everything built! You can catch up on our previous progress here: Week 1- Plans, Week 2- Art.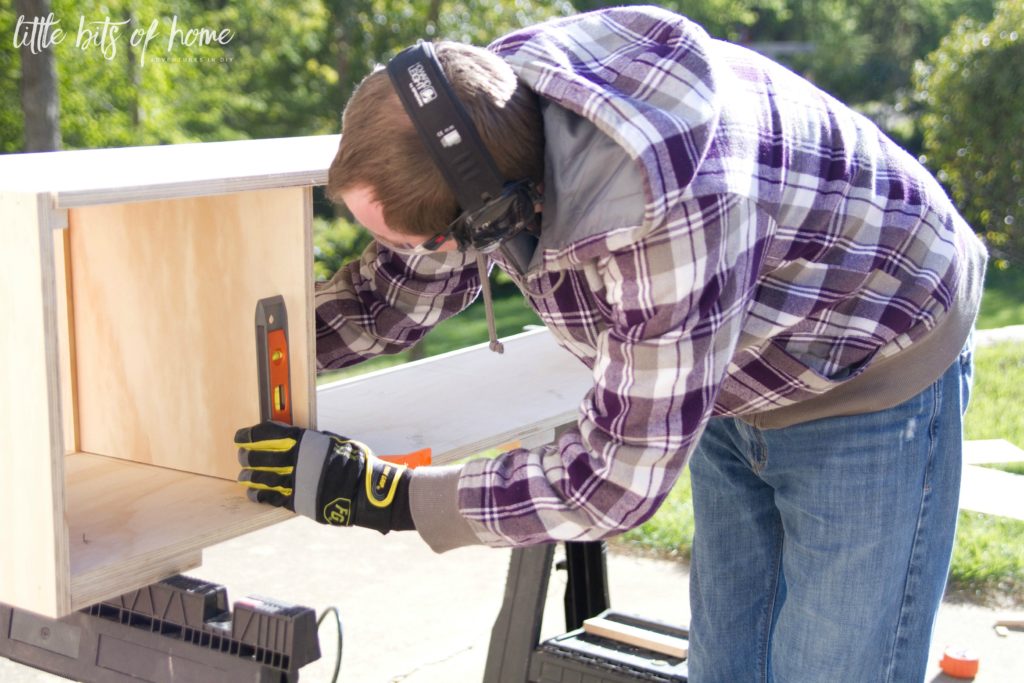 This week's big project was building the window seat. We were originally going to buy a long, narrow cube shelf like the IKEA Kallax series, but we couldn't find one that was long enough. Not to mention the fact that they were all way out of our budget! So, we did what we seem to always end up doing– we built it ourselves!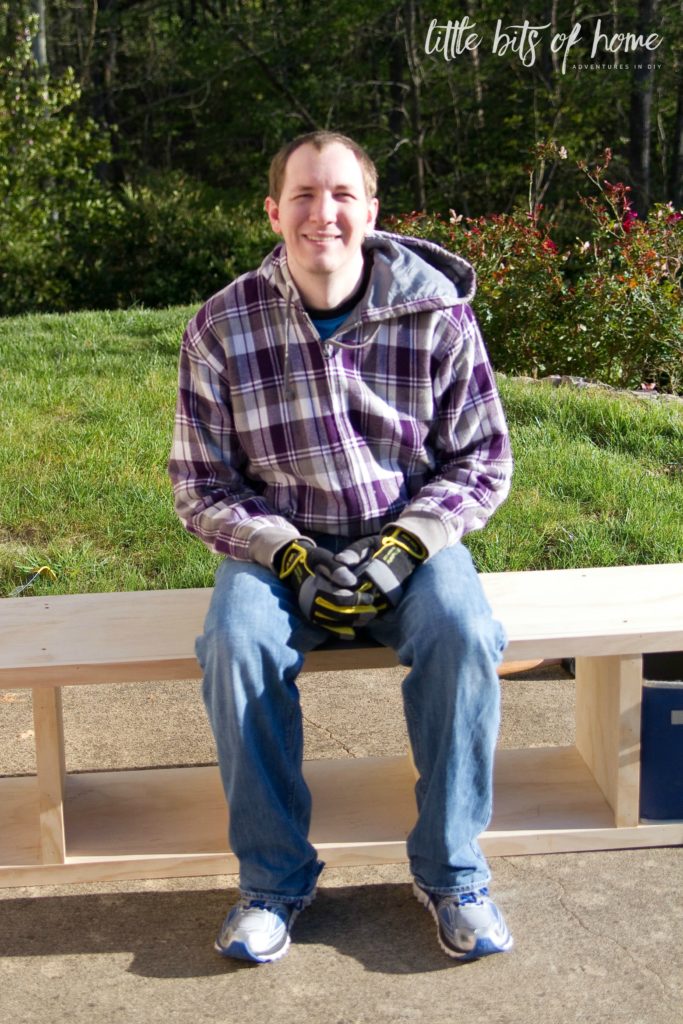 We fell into our usual building tag team routine. I designed, Jeremy did all of the carpentry work, I sanded and painted. Jeremy is teaching me to use our new table saw, though, so maybe one of these days you'll see a project built entirely by me! I'm super thankful for a hubby who is willing to build for me and does an awesome job, but I'd love to be able to give him a break sometime!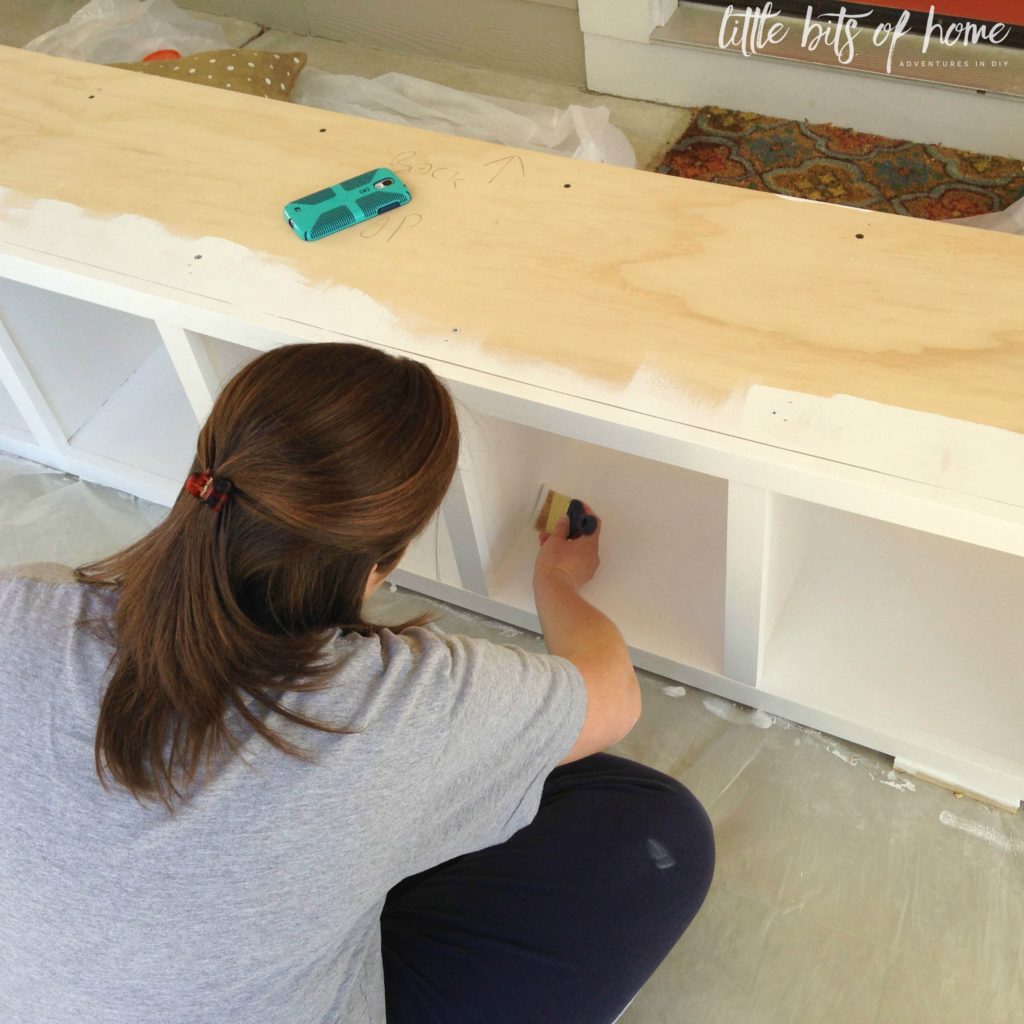 I have the fabric for the upholstered top and the foam is cut and ready, but I decided this afternoon to add batting, too. Off to the store I go!
The other big thing we did was removed the crown moulding. It feels so weird to remove crown moulding! But, with the way I want to paint the walls and ceiling, we needed to take it off. We were able to reuse it, though! I can't wait to show you more when it's ready!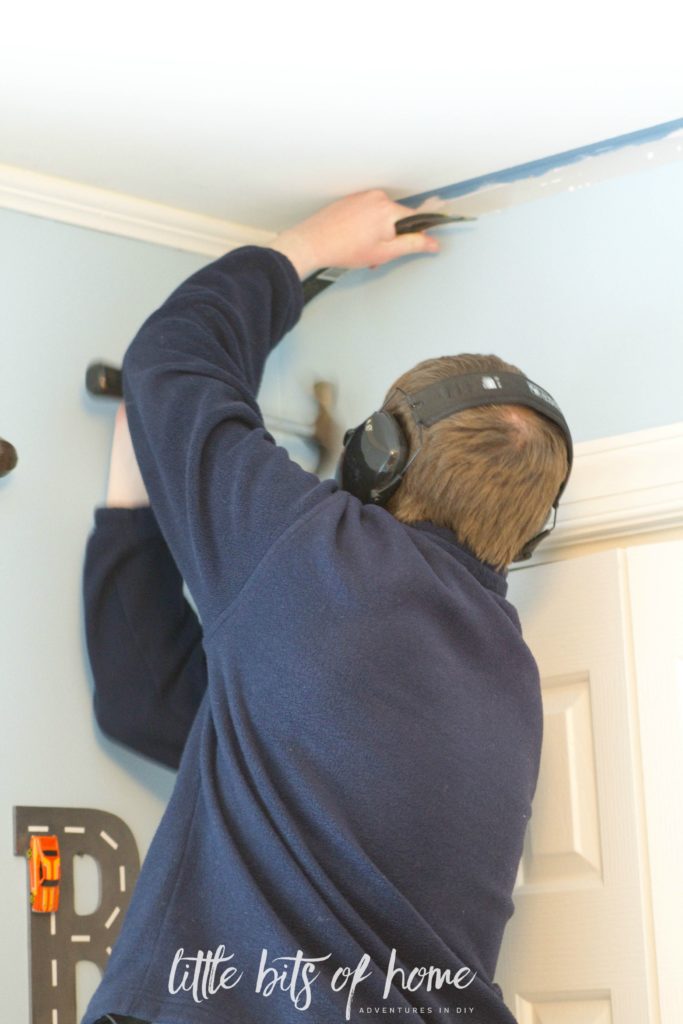 Lots more will be happening this weekend! We're getting there! Yay! Be sure to check out all the other amazing room renovations over at Calling it Home!