We are wrapping up our Room by Room Summer Series today! Have you all enjoyed the tours? I love getting inspiration from others!
I missed the previous two weeks, bathrooms and laundry rooms, so wanted to quickly catch you up!
As you may know, we are remodeling our master bathroom right now. Read the current update on that here! Our kids' bathroom is still stuck in the 90's, but it's clean, so it's staying for now. We did, however, do a budget update on our downstairs bathroom for the One Room Challenge two years ago. It is so much better now! Read the full reveal post here! 
Here's the before…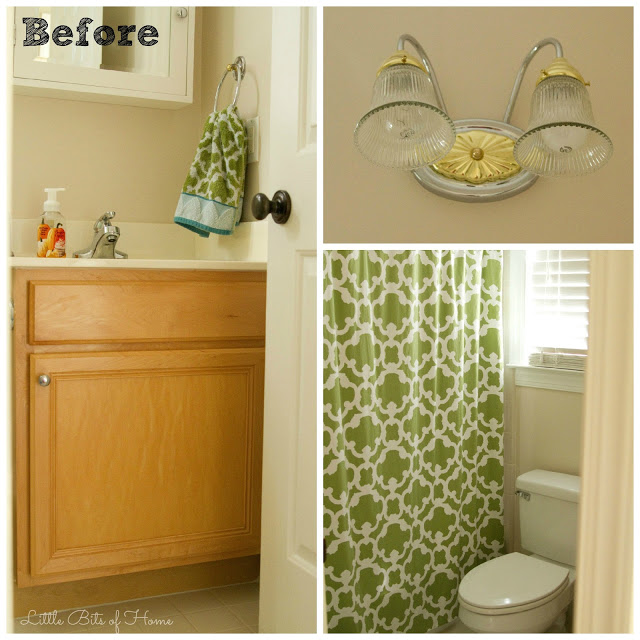 And the after!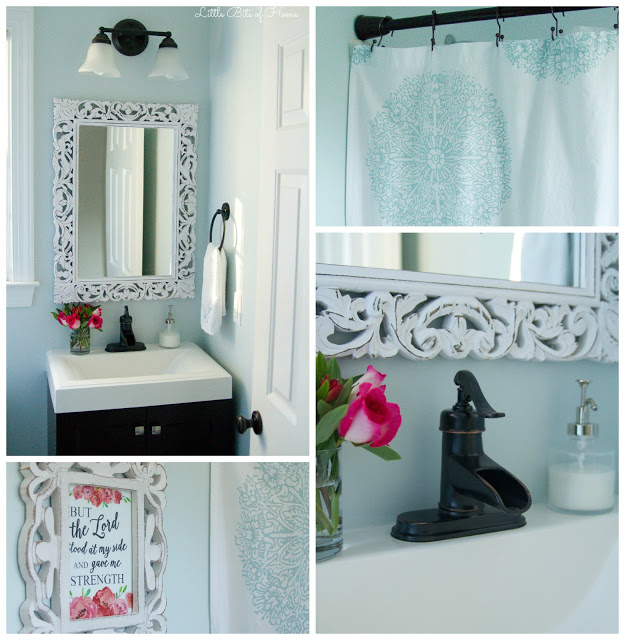 We also recently tackled our laundry room! It is so much more functional and beautiful than it was before!  Read the reveal post here! 
Here's the before…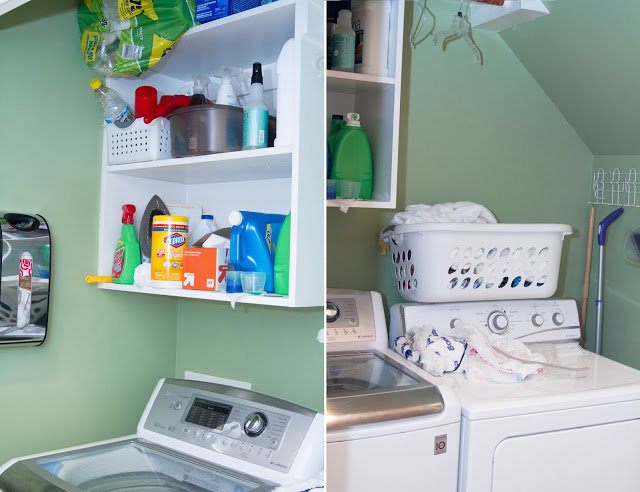 And the after!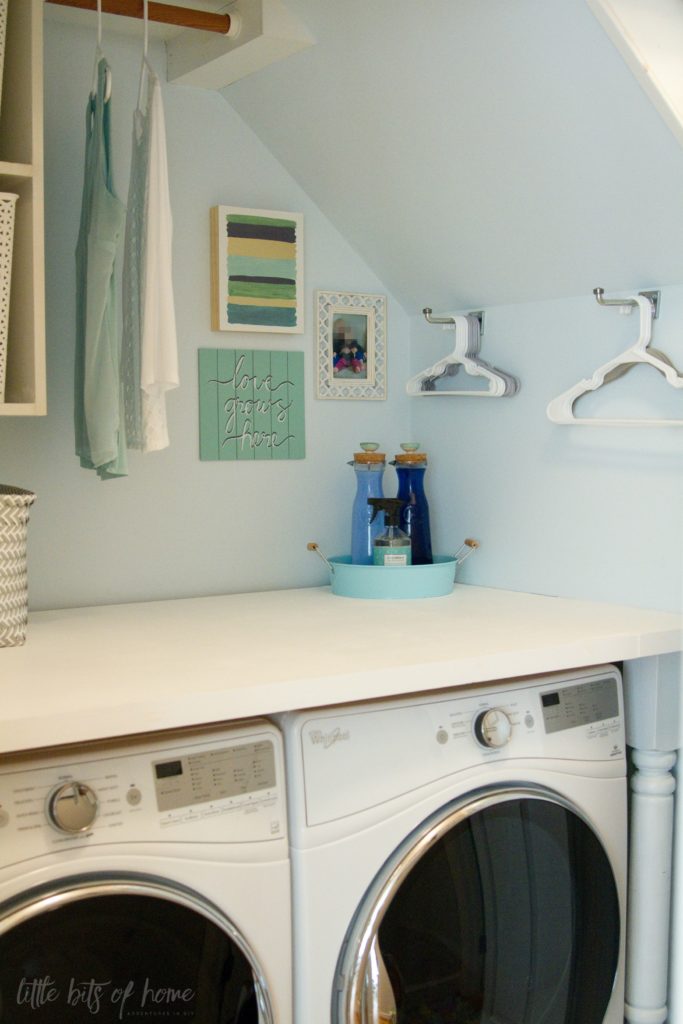 Sigh, I love before and afters! Don't you?
But, now moving on to our last room tour of the series! Bonus spaces! We use our fourth bedroom as a playroom! It took me a couple years to finish decorating it, but we love how it turned out! You can read the full playroom reveal here!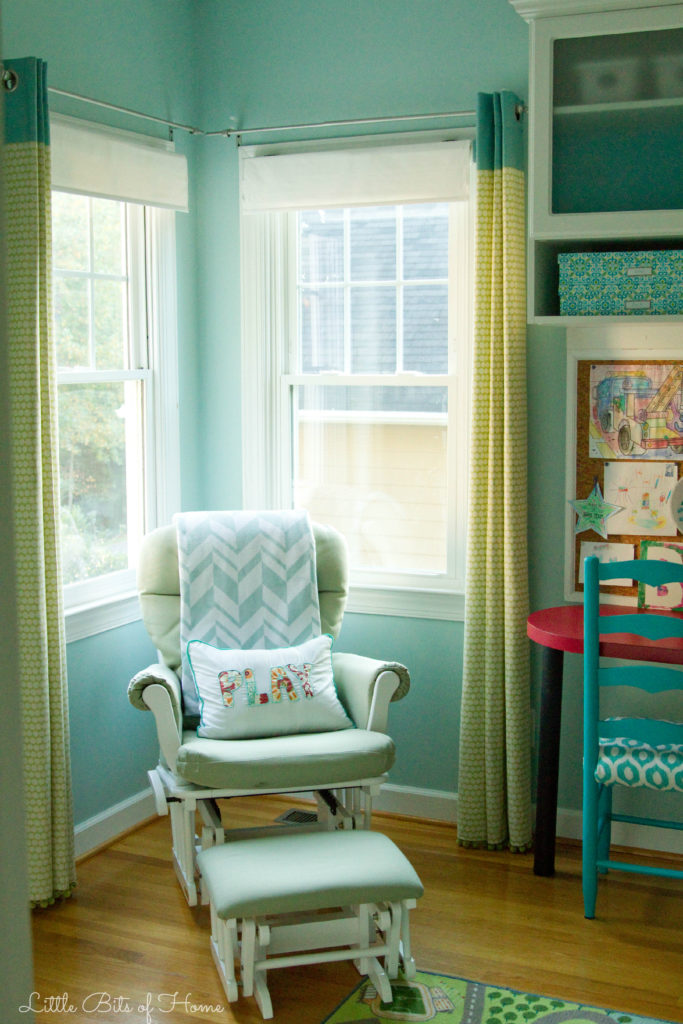 It's a colorful space, filled with little DIYs like our book ledges…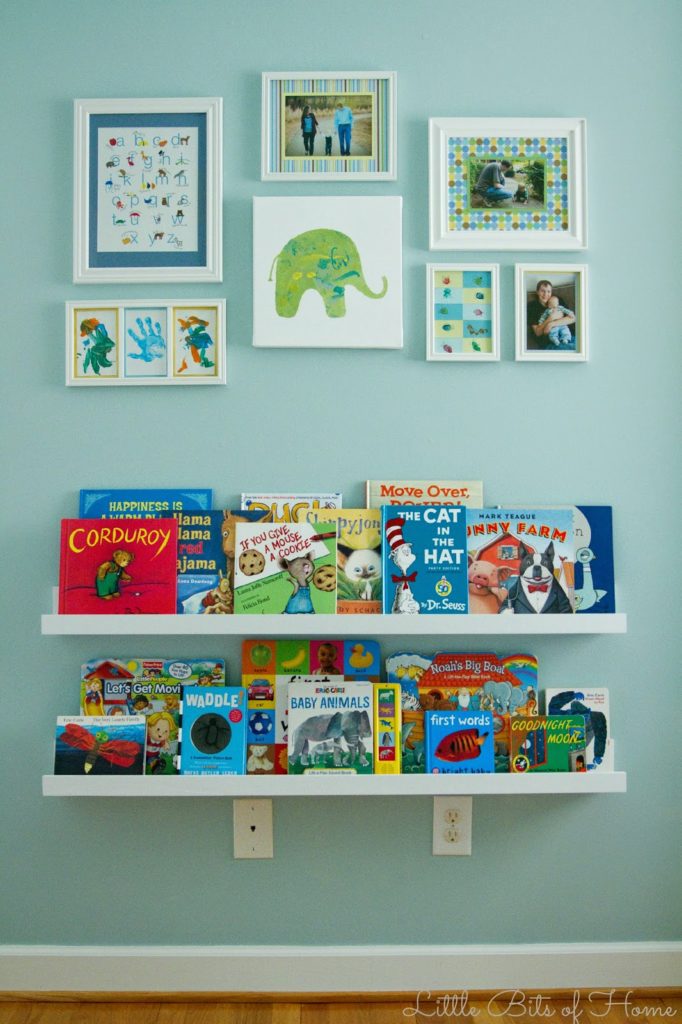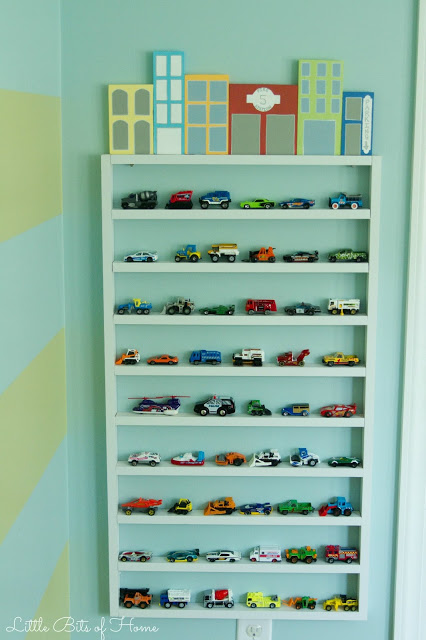 and Anthropologie inspired play kitchen. There are many more DIY projects/artwork, so be sure to read the reveal to find all the links there!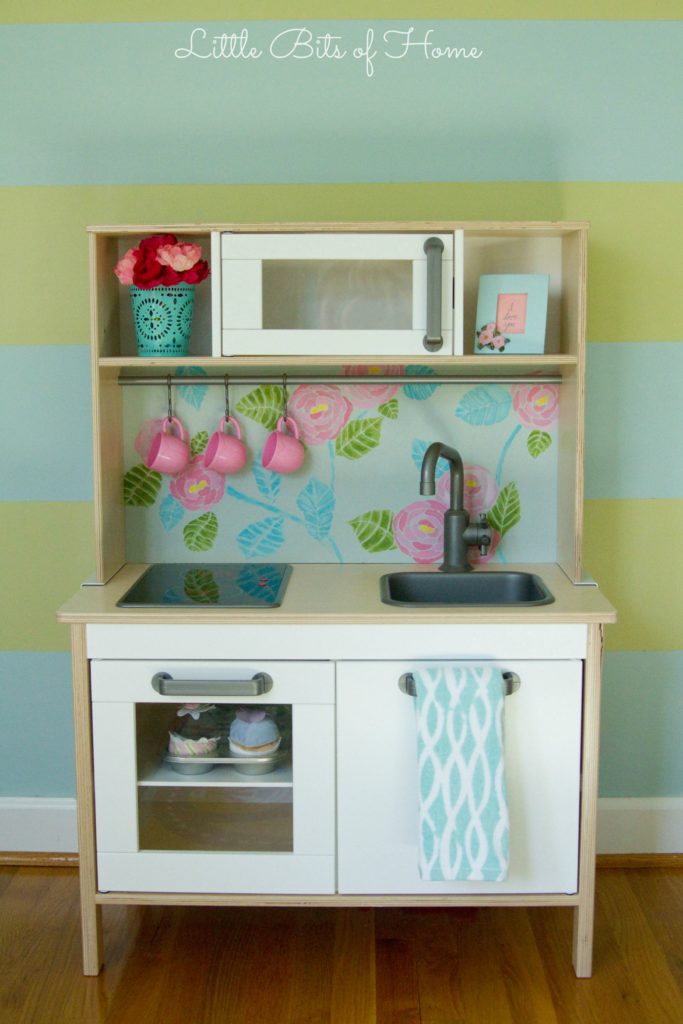 Little Man loves his red desk and really wanted it to stay red, so I agreed, against my better judgement. I secretly hate the red desktop, but I'm learning to get over it. 😉 He uses the desk all the time to color, which is the sweetest thing!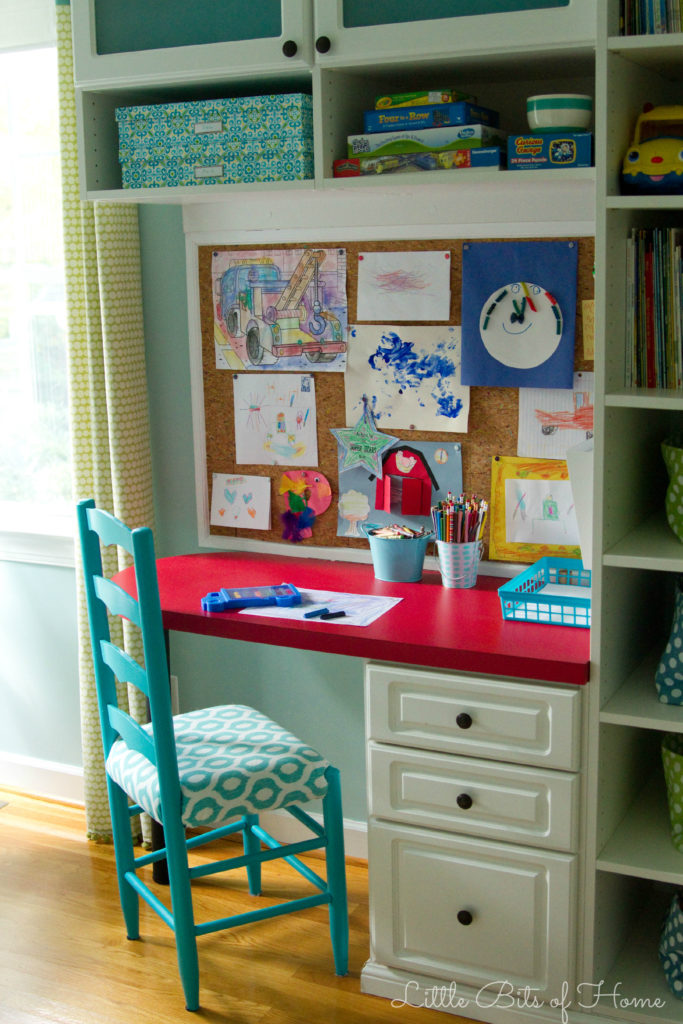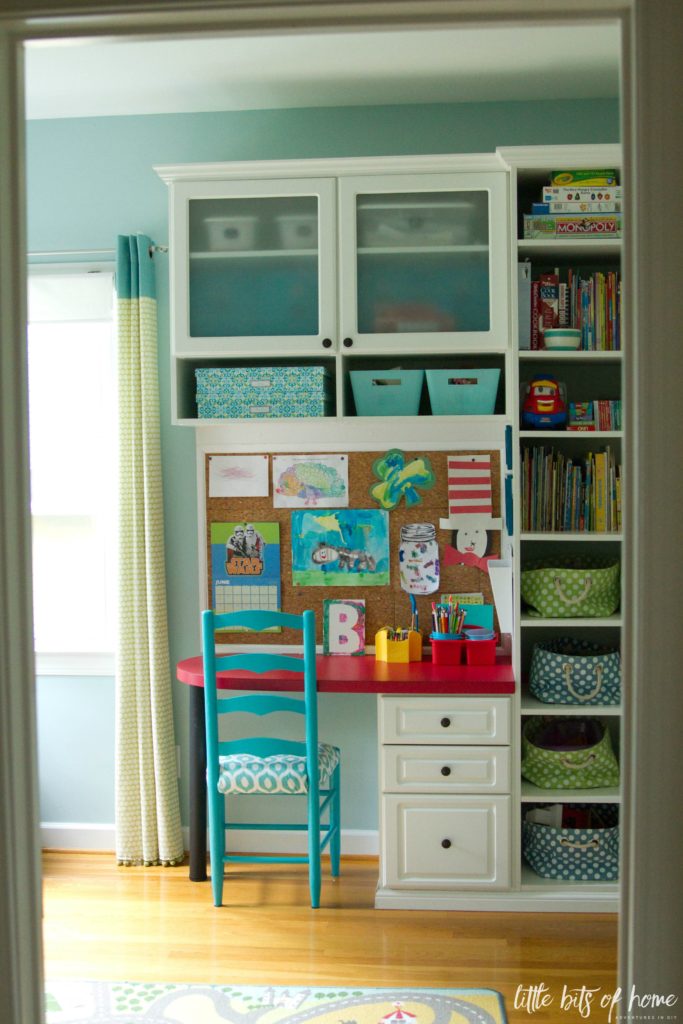 We are starting to use the room less now that the kids are getting older and in school, though. We have been brainstorming how to transition the room to a space that they will enjoy as they grow. I have it all planned out in my head, now to work it into the budget eventually.
And, that's a wrap on the summer house tour! Find all the rooms below!
Entry
Kitchen
Living Room
Kids Rooms
Be sure to check out the amazing bonus spaces my blogger friends are showcasing! They blow me away!