Hi, Friends! I'm back with another room tour in our Room by Room Summer Series hosted by Amy at My Life from Home! This week, we are sharing our bedrooms with you all!
If you've been reading my blog for a while, you will remember we gave Little Man's room a makeover for the Spring 2016 One Room Challenge! Little Man is still over the moon for his Star Wars room! Ha, over the moon, see what I did there? 😉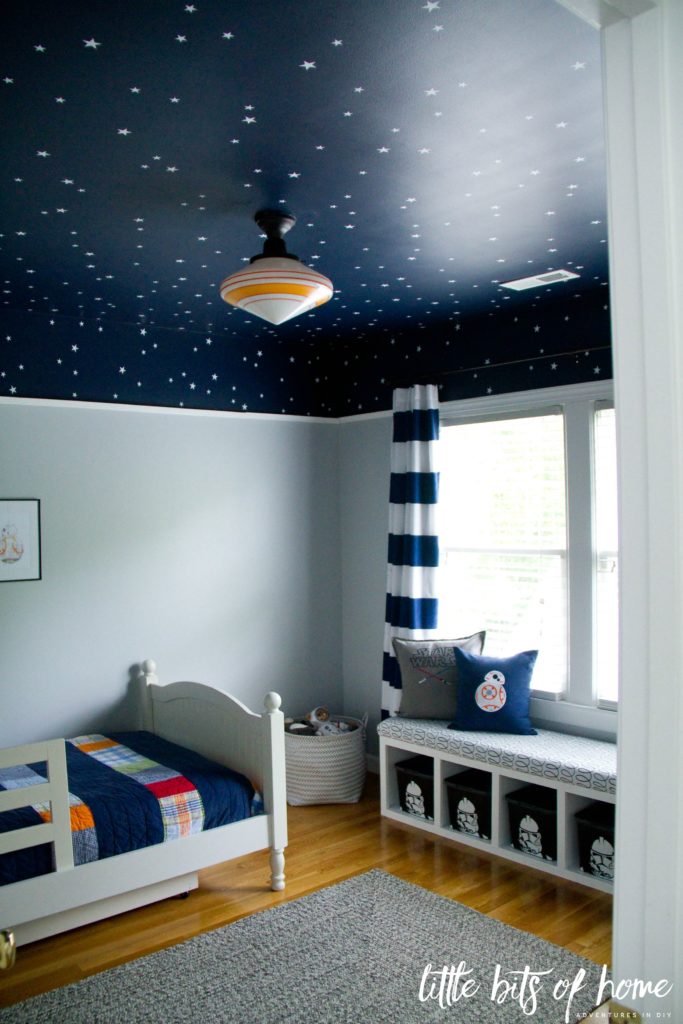 Obviously, the biggest project in his room was the super cool ceiling! He tells me frequently that even when he's all grown up, he is never moving out because he'll miss his stars too much. Haha! I'm going to remind him of that in 15 years…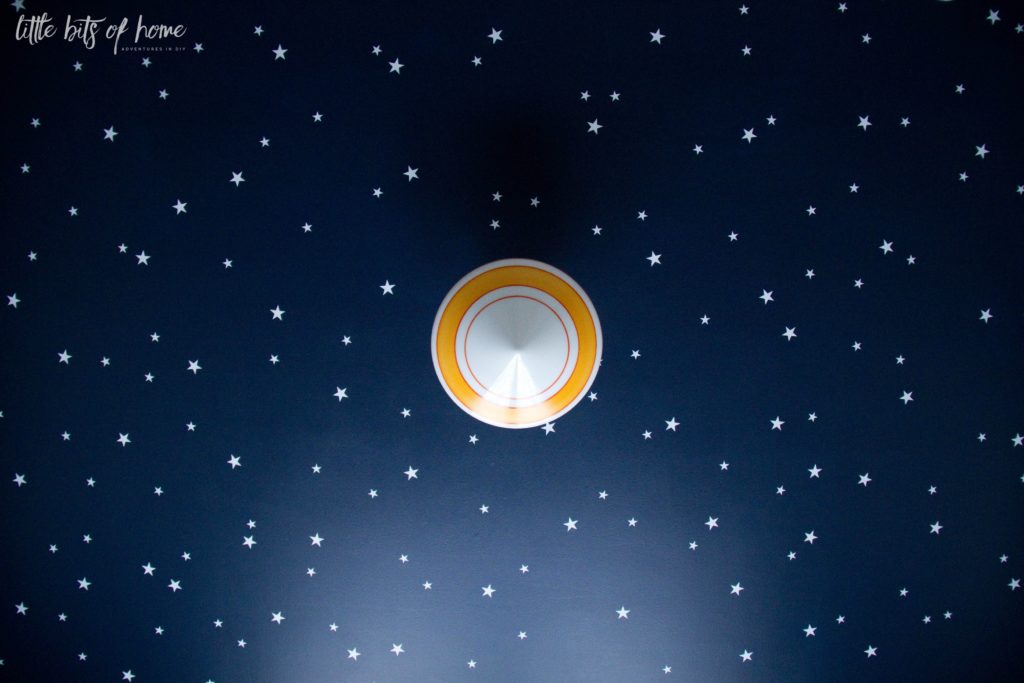 Jeremy and I built and upholstered this bench and I love the storage and seating it adds to his room!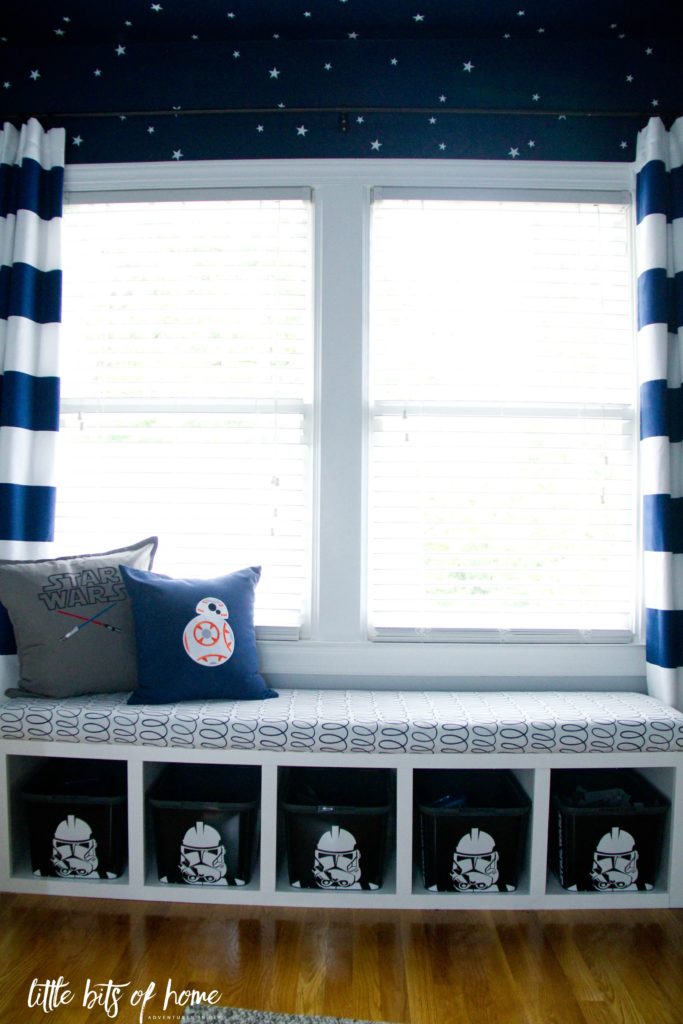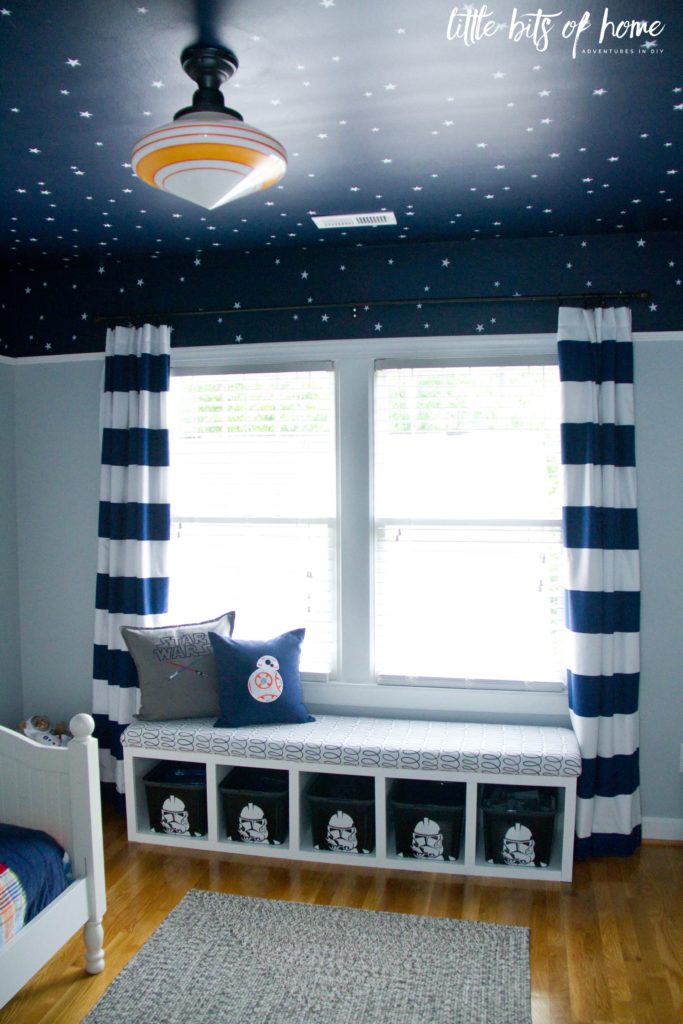 His artwork is so fun and mom approved–not cheesy at all!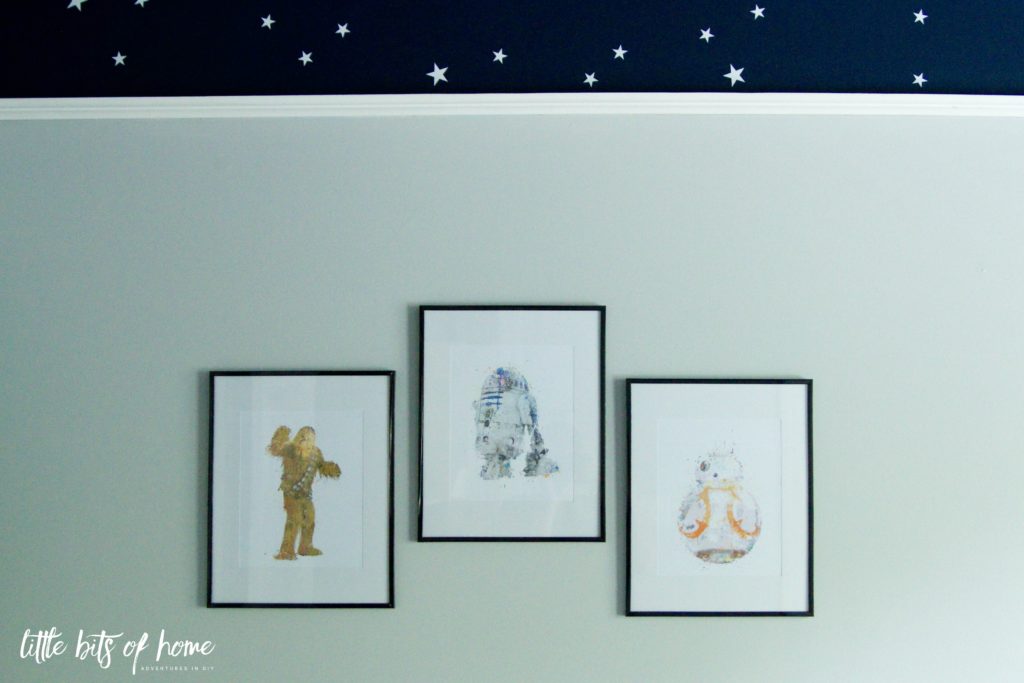 I painted this To the Moon and Back painting three years ago and it just happened to go well in his new room!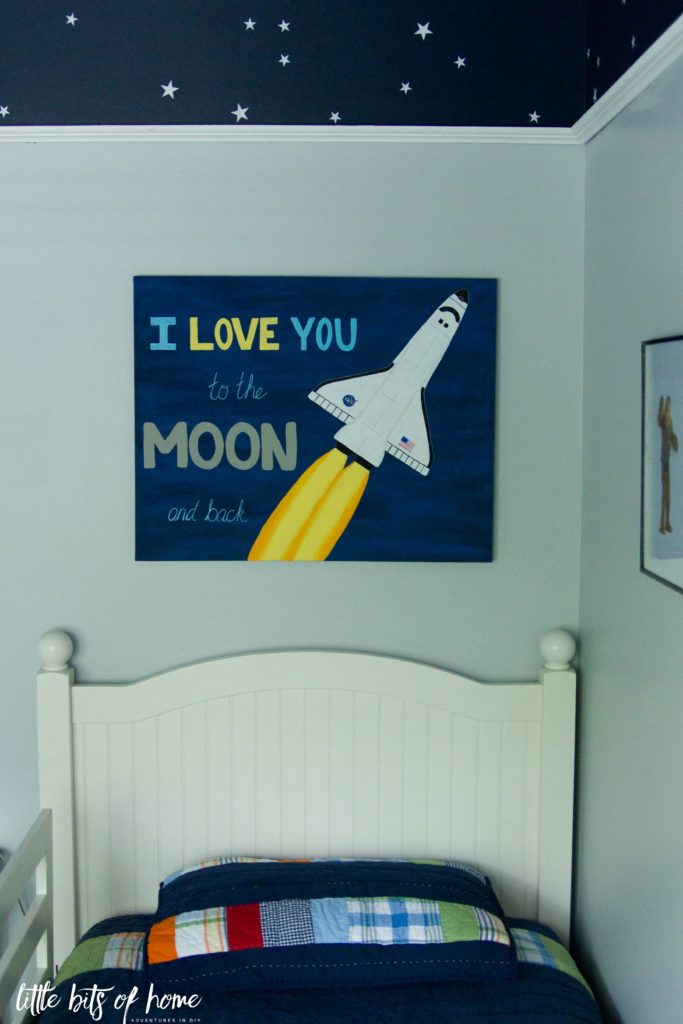 Awww, he has outgrown those bedrails now. Sniff! Why do kids grow so fast?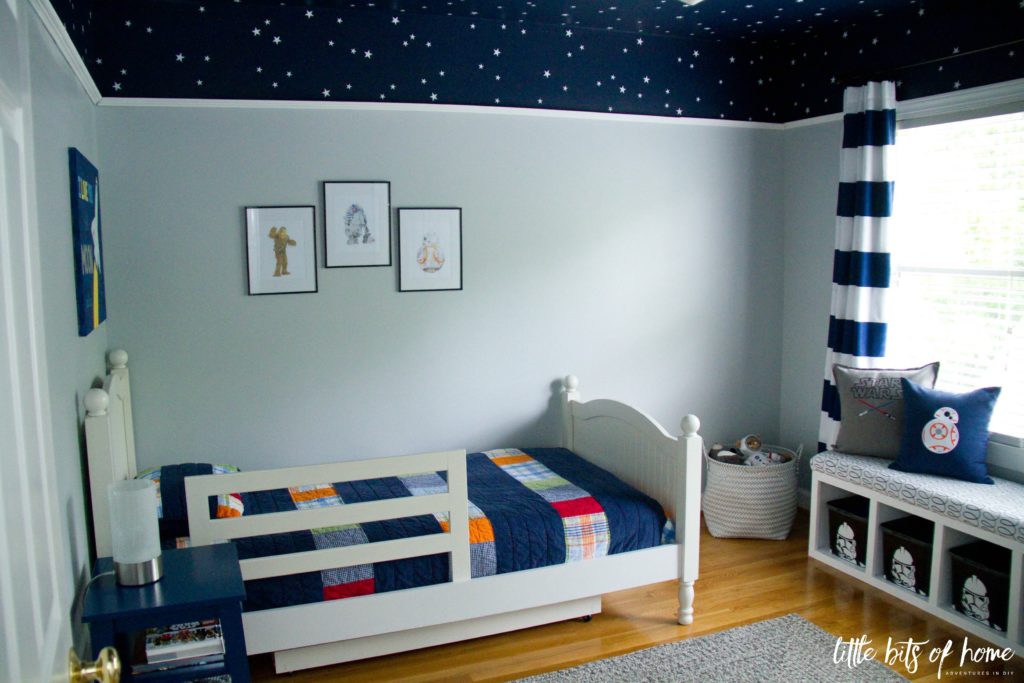 These custom pillows by Zig Zagz Embroidery are my favorite accessory in the room! Aren't they so fun?!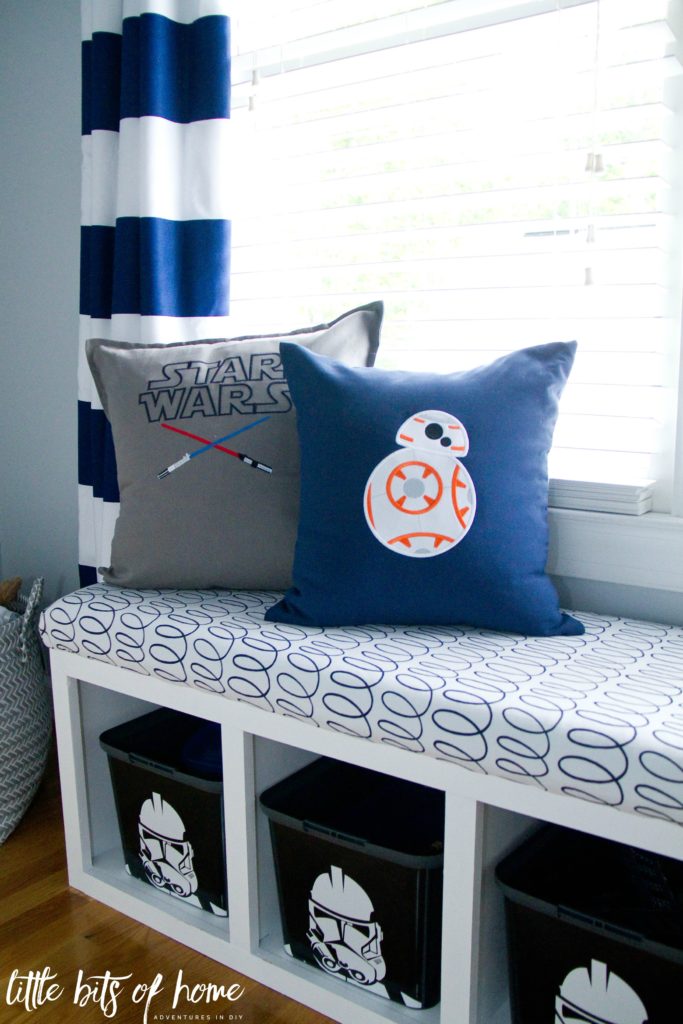 See even more photos in the room reveal post!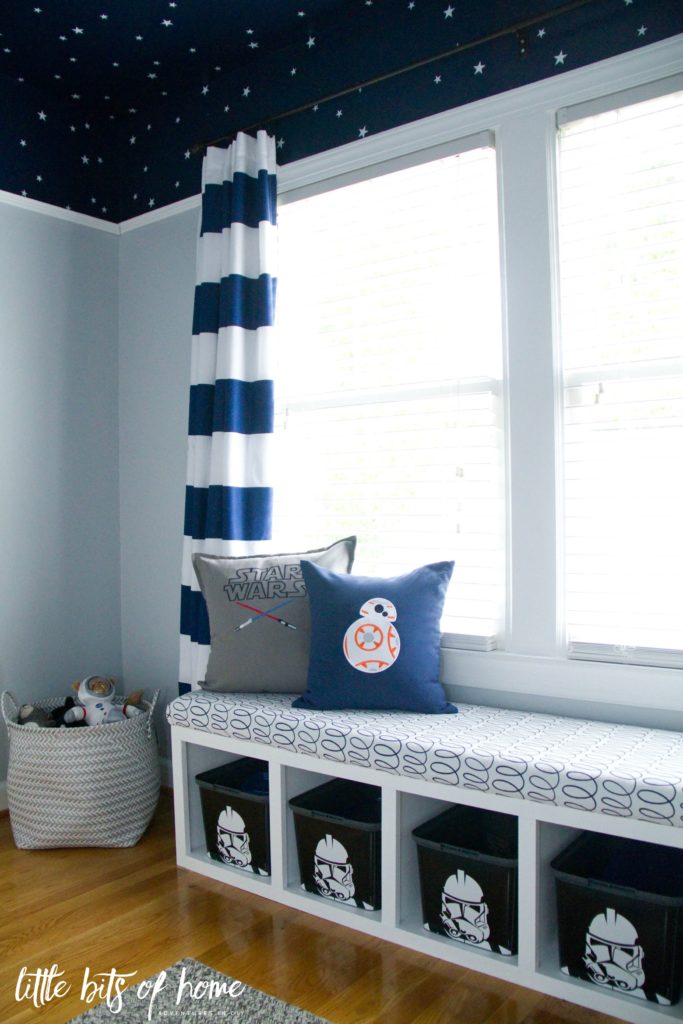 Moving down the hall to Little Girlie's room…
First, I'll show you her finished nursery. I loved her nursery and miss that glorious time when both of the kids' rooms were finished at the same time. Right now, it's in the middle of being converted to a big girl room.
We installed board and batten in her room to disguise the short attic door and I love how bright and cheery it makes the room!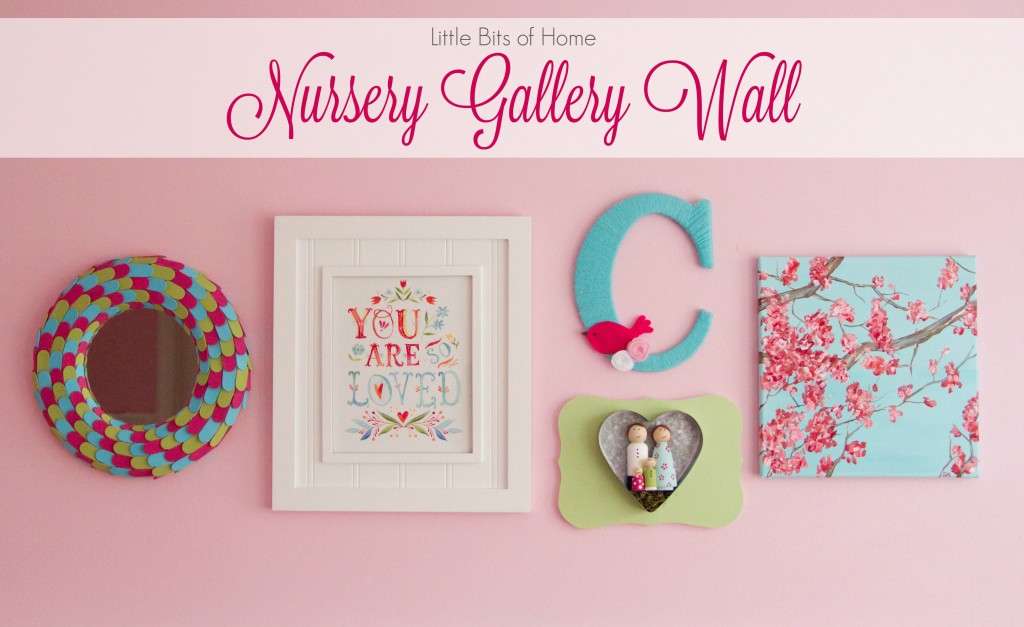 I still love the nursery gallery wall we created! I made the mirror and peg doll family, a friend made the C, I ordered the print from Katie Daisy, and the painting is one I did for my Grandma. I need to rework the gallery to fit with Little Girlie's new room, though. Sniff!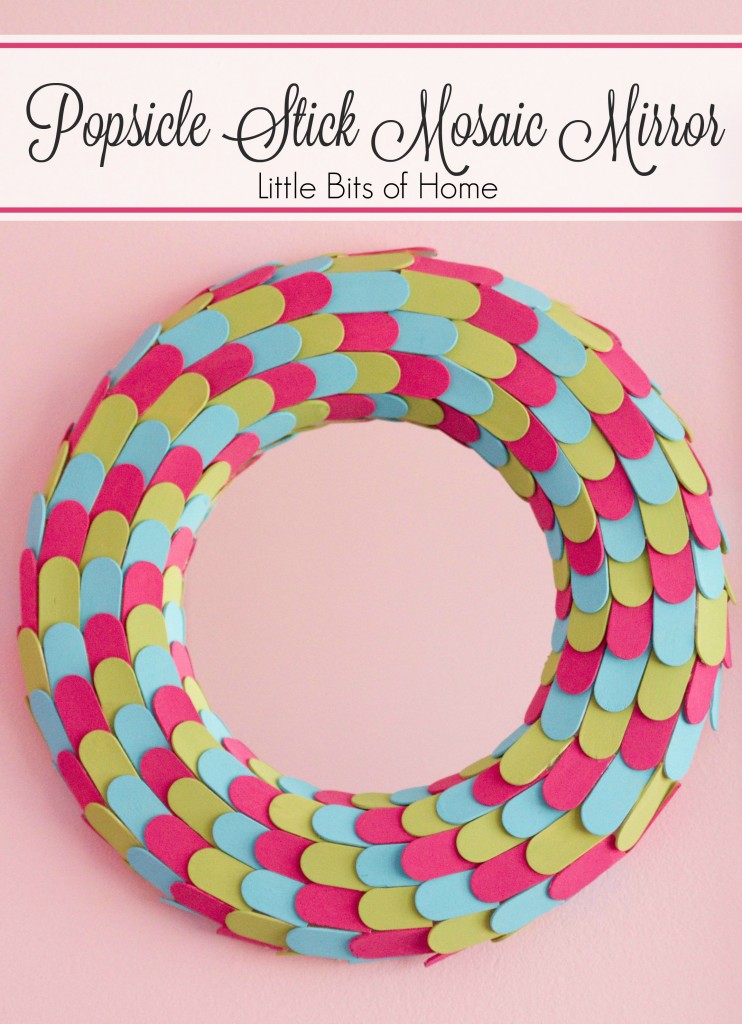 Every now and then, one of my crazy, hair brained ideas works out. The Popsicle Stick Mirror is one of those successes!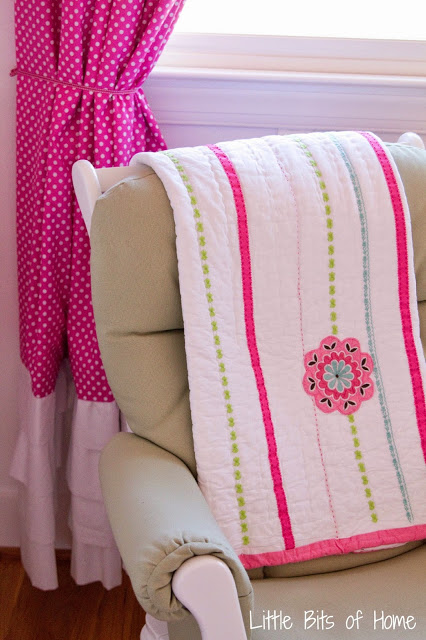 I made this Bird Mobile back when I was pregnant with Little Girlie. She loved it! I just wish I had a better picture of it! 😉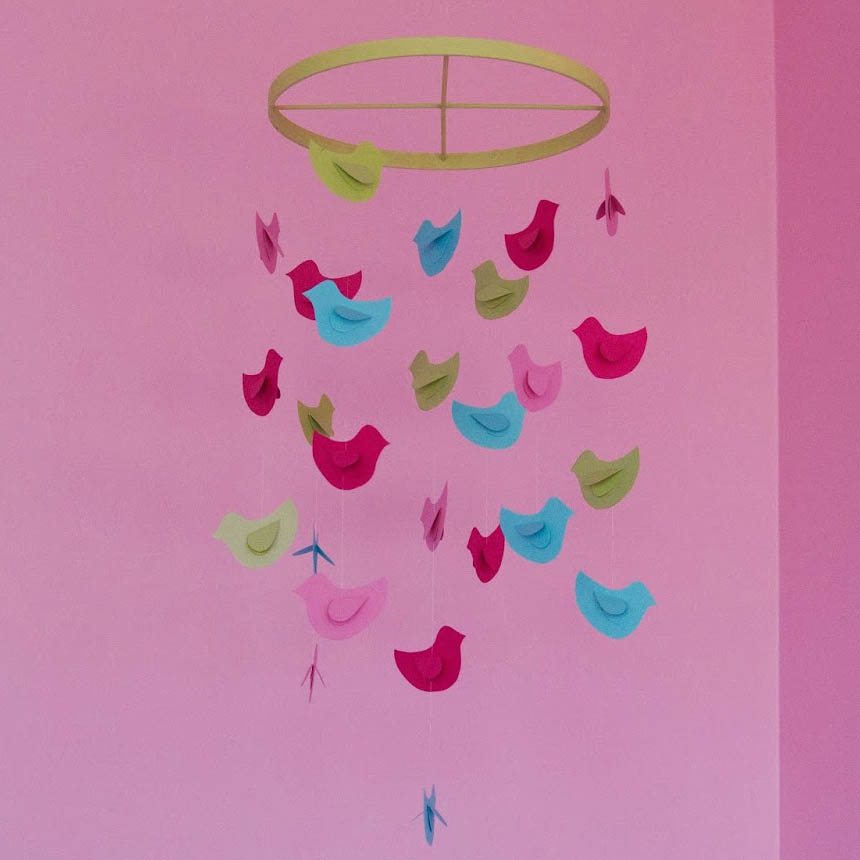 Now, we are in the middle of changing everything over to a big girl room! Here is our inspiration board!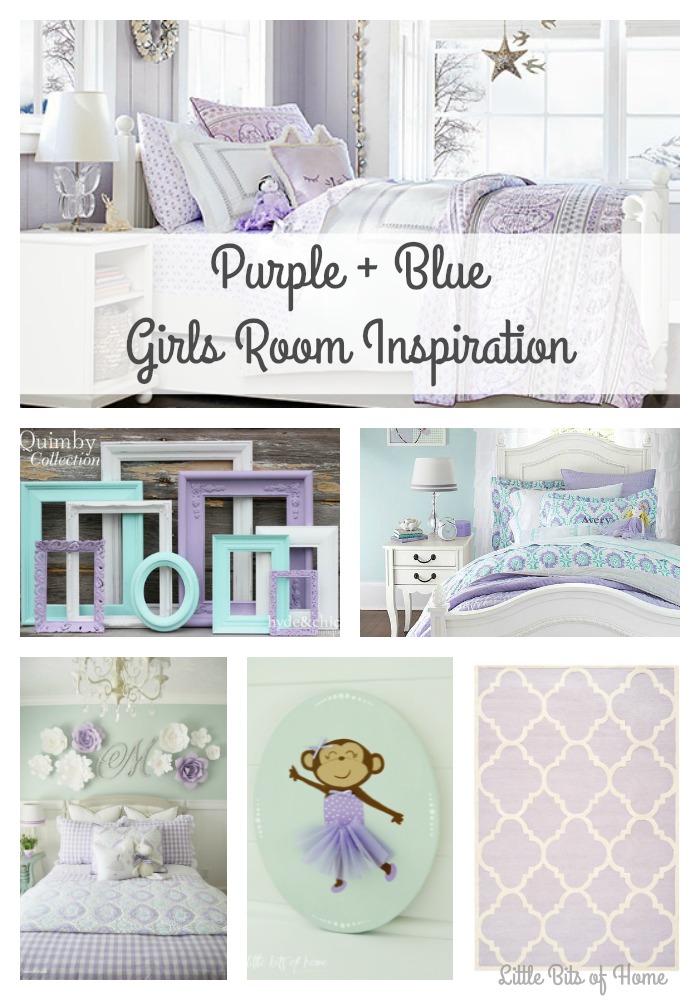 We've picked up a few accessories for her room like this basket, new bedding, and pillows, but we still have a lot to do!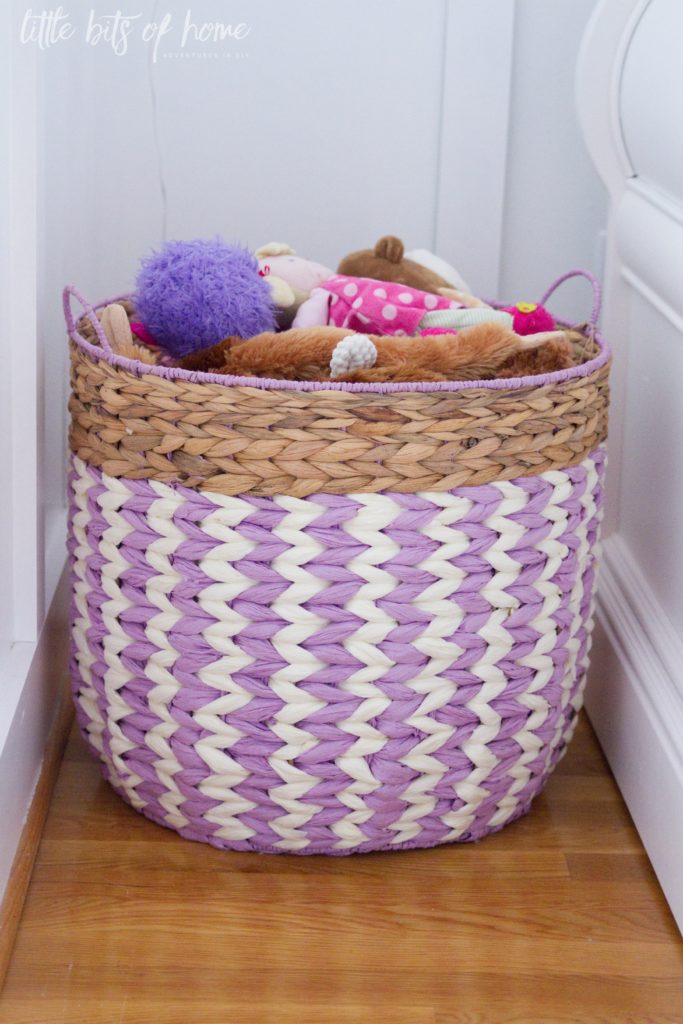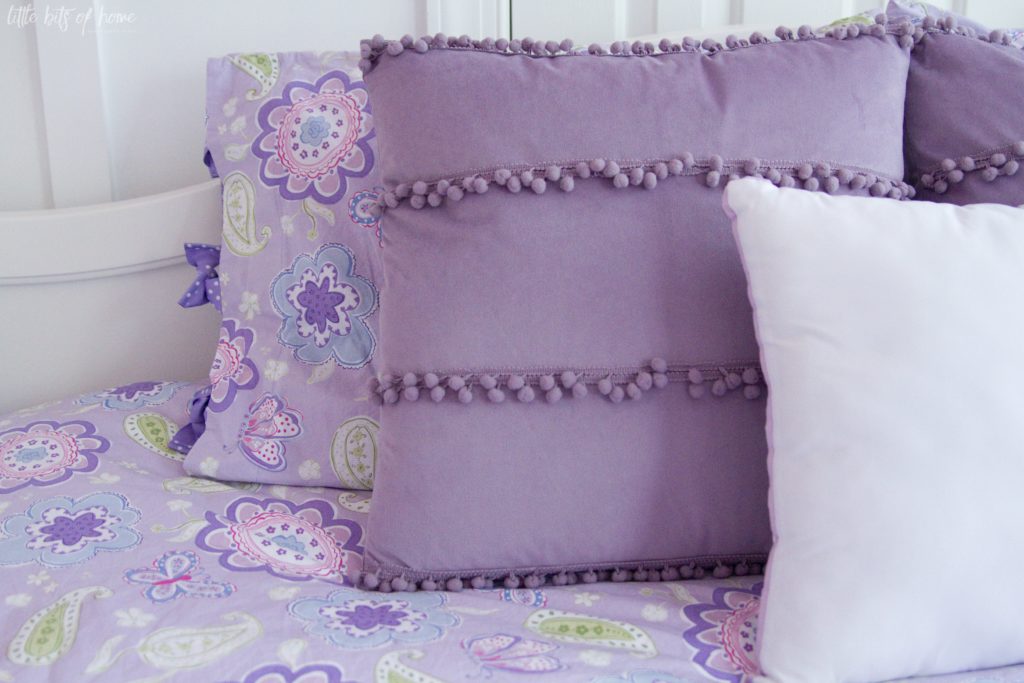 I also painted her this monkey ballerina painting, per her request. She loves what she loves, what can I say?!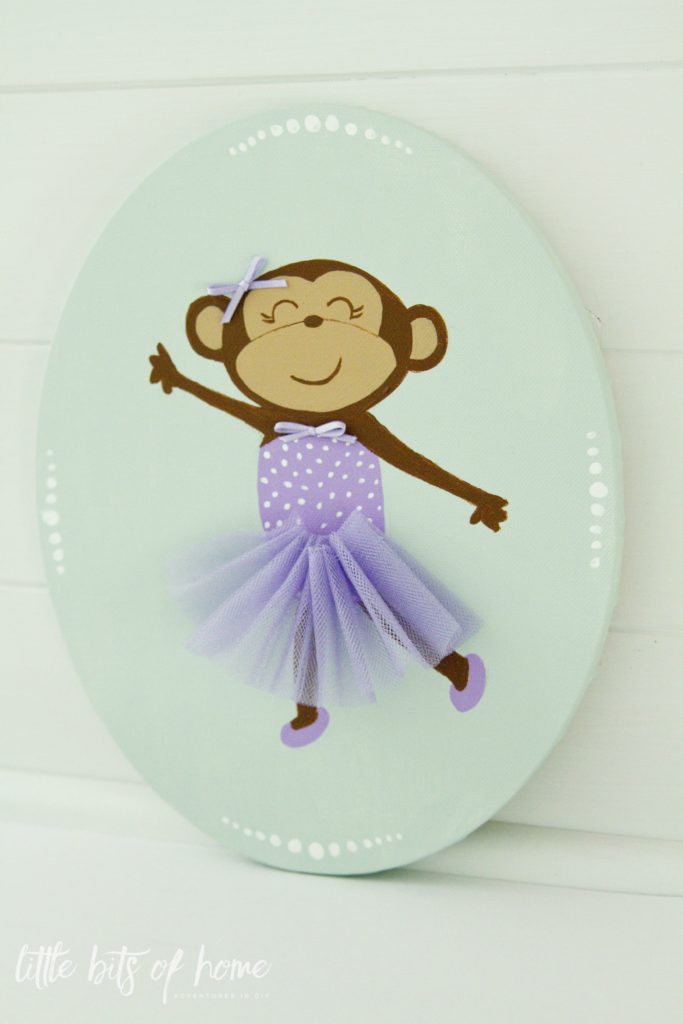 We have the paint for her room, but it's still waiting to be actually painted onto the walls… We also got a rug for the room–can't wait to show you that soon! I'll update you on her room progress after I paint!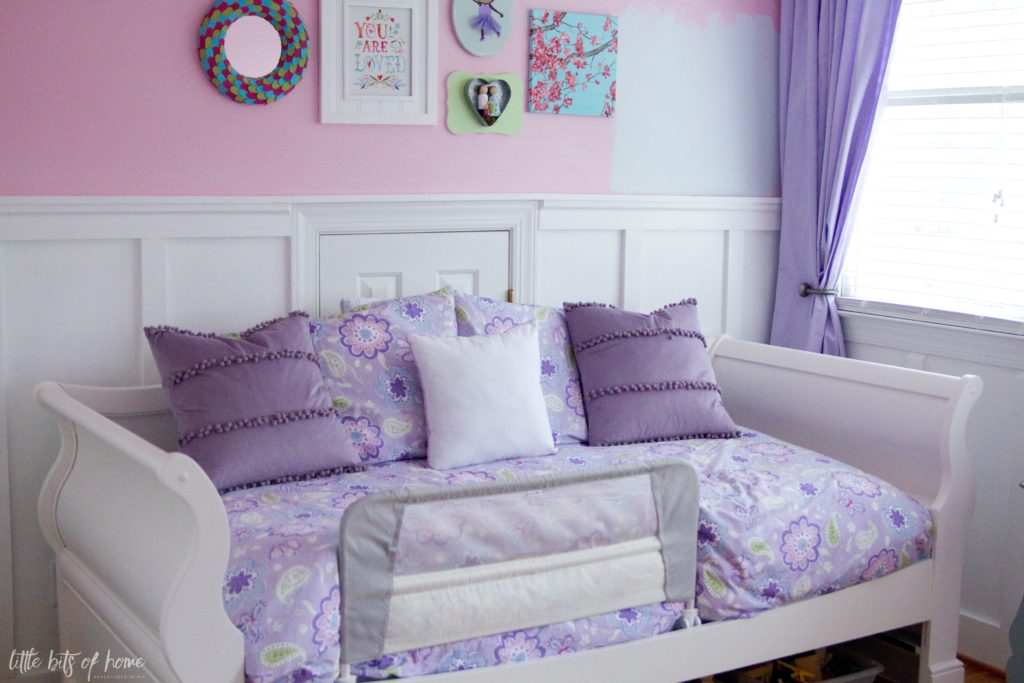 Hope you enjoyed the tour! Be sure to check out all my blogger friend's bedroom tours!